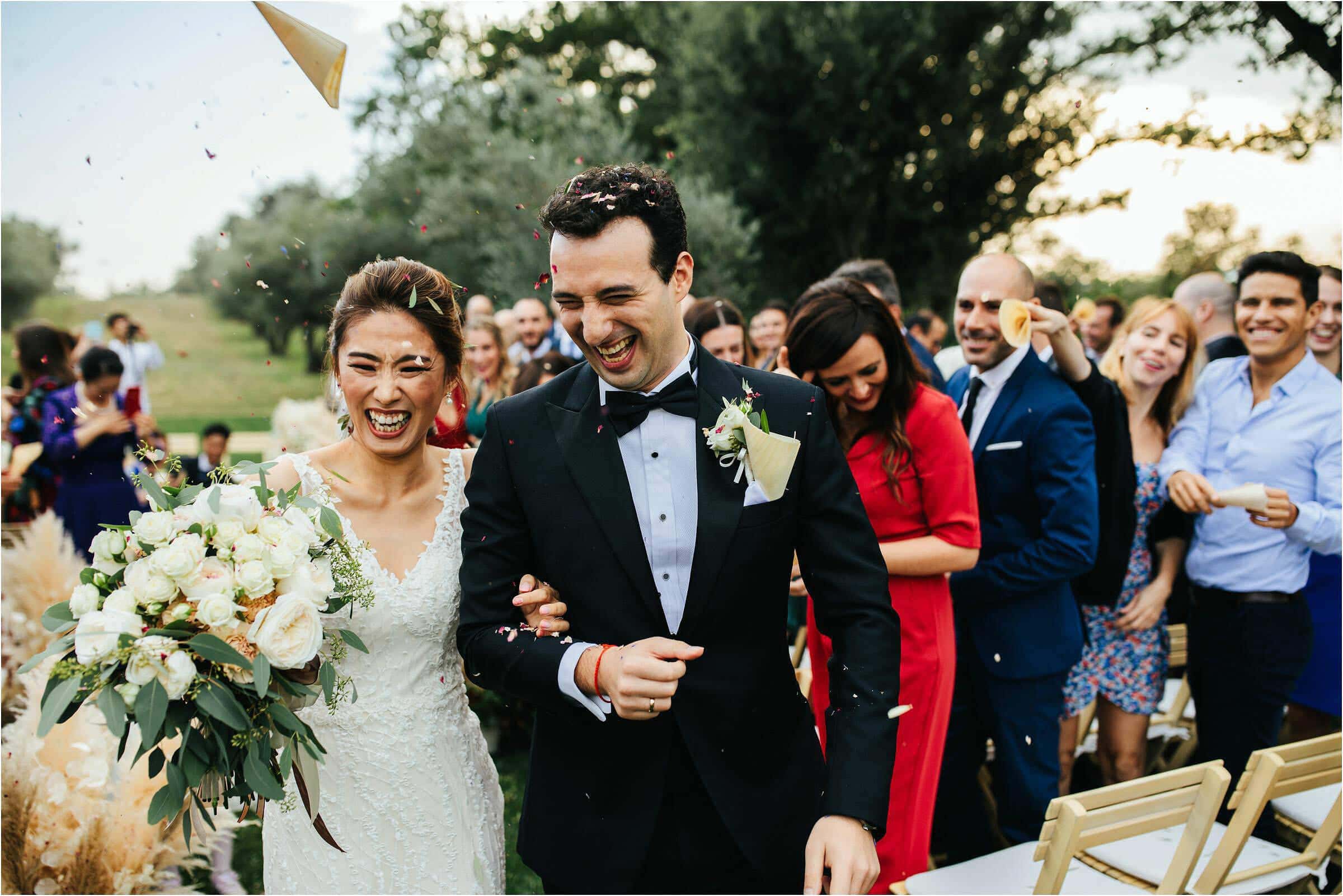 Oh Castell d'Emporda, how I love you. Madly, this awesome wedding venue in Catalonia, Spain, was our most visited venue last year. We graced it's awesome grounds no less than 7 times and each couple we had the pleasure of photographing were all totally unique. I love being a Castell d'Emporda wedding photographer and we're looking forward to shooting many more weddings at Castell d'Emporda in 2019 and 2020.
Step forward Sergio and Hito, it's your turn to star on our blog. Sergio originates from Barcelona and Hito is Japanese … together they live is the fabulous city of Singapore. They chose Castell d'Emporda as their wedding venue and I can't blame them … it's not in the top 15 wedding venues in Europe for no reason. This venue simply has to be seen to be believed. It was history, luxurious rooms, chilled poolside spaces, amazing views over the Catalonian landscape, and the food is to die for … we are super lucky to be recommended by this world class wedding venue.
Sergio and Hito are a laid back fun couple, and they wanted this to be reflected in their wedding planning and pictures. The chose to get married in the olive grove which is such a romantic location. Their ceremony was non traditional, and fun, with lots of personal touches including their own personal vows.
After the ceremony it was chilled out cocktails and some fine food, followed by quite possibly the best first dance I've ever seen.
Are you looking for a wedding photographer in Spain? Are you looking for a destination wedding photographer? Or are you too thinking of holding your wedding at Castell d'Emporda? We'd love to hear from you if you are.
On with the highlights,
Liam
Any special/different moments planned during the day:
Not yet but coming soon
Where is your dress from?
Singapore
Where are your shoes from?
Singapore
Who is doing your flowers?
Art i Flor (Lourdes)
Who is doing your hair and make-up?
Teresa Snowball
Are you wearing any jewellery?
Rings
Where is the grooms suit from?
Anson Tailor (Singapore)
Where are your bridesmaids dresses from?
No Bridemaid
Where are your groomsmen suits from?
No Groomsmen
Who is making your cake?
Castell d'EMporda
Any other supplier info eg. Cars, catering, string quartet, DJ, videographer:
Castell (Catering)
Kamal (DJ)
UCA Films (Videographer)