It was love at first sight when we first met in Liverpool back in 2002 (at exactly 6am). The popular rave cave 'The G – Bar' was the setting for this epic love story.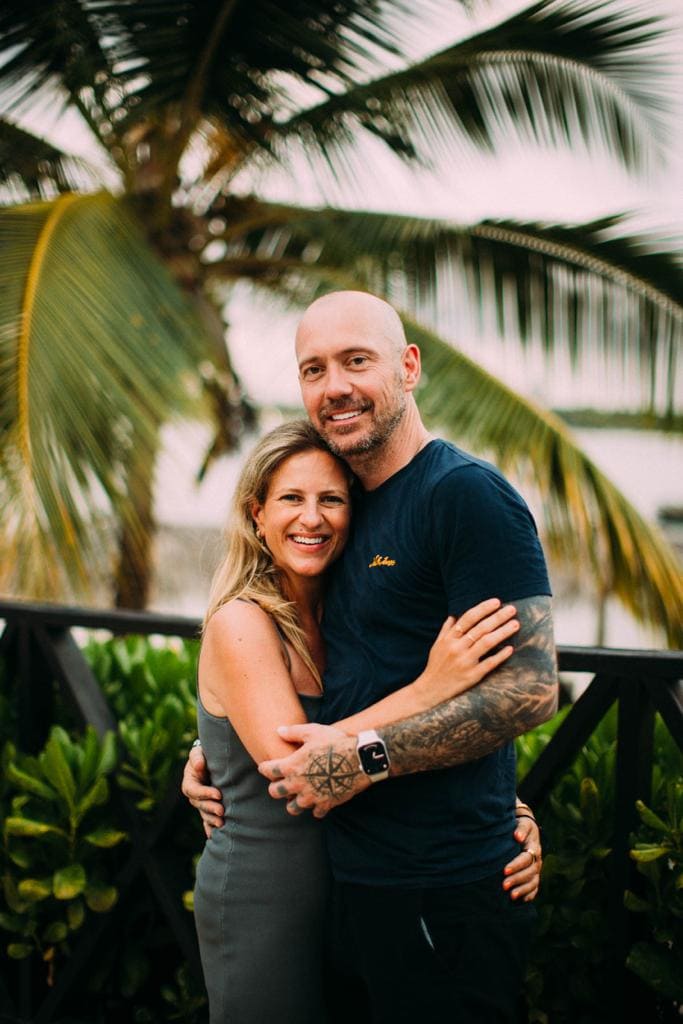 Hello! We are Liam and Bee (+ Betty!)
Everything about our lives as wedding photographers makes us incredibly proud and we count ourselves exceptionally lucky to be able to make so many people happy with the images we create.
Liam is the man behind the camera and Bee is tucked away in our digital darkroom working on images.
We are well known in the global wedding industry for our creative and energetic approach to our image making.
We are also very proud to be named as one of the top 150 photographers in the world by SLR Lounge, and to be included on Junebug Weddings hot list of top 50 international destination wedding photographers – Junebug are an American wedding blog and the biggest in the world … it's a real honour to be accredited by this mega brand.
For us, being able to create amazing visual memories is a massive privilege, and we've been really lucky to have been part of over 900 weddings all over the world since starting out over 20 years ago, and have won stacks of awards – most recently The Wedding Industry Awards UK Wedding Photographer of The Year 2019, again in 2020, and The British Institute of Professional Photography National Wedding Photographer of the Year 2021
If you're after wedding photography with a creative edge, we're the people for you!
... has an unhealthy love of very hot baths and documentaries (the two have been known to mix on a regular basis), had a small stint in the Royal Marines, loves a power ballad, his dyson hoover, real ale and haribos.

(aka, the wediting queen!)
… is totally in love with hot yoga, has a small addiction to iced matcha lattes, Scrabble, aromatherapy misting (how many Neom diffusers are too many?) and is a dab hand at sourdough bread making. Also very partial to a large glass of seedlip and tonic.

the annoyingly adorable ones
Betty loves chocolate, cake, ice-cream, riding Sheila (the dog) around the house like a pony and bear hugging Maude (the mini dog) on the sofa whilst watching back to back films. Sheila likes sleeping all day and Maude likes hiding all our shoes around the house just so she can laugh at us every morning whilst we run about the place in a desperate state of confusion.