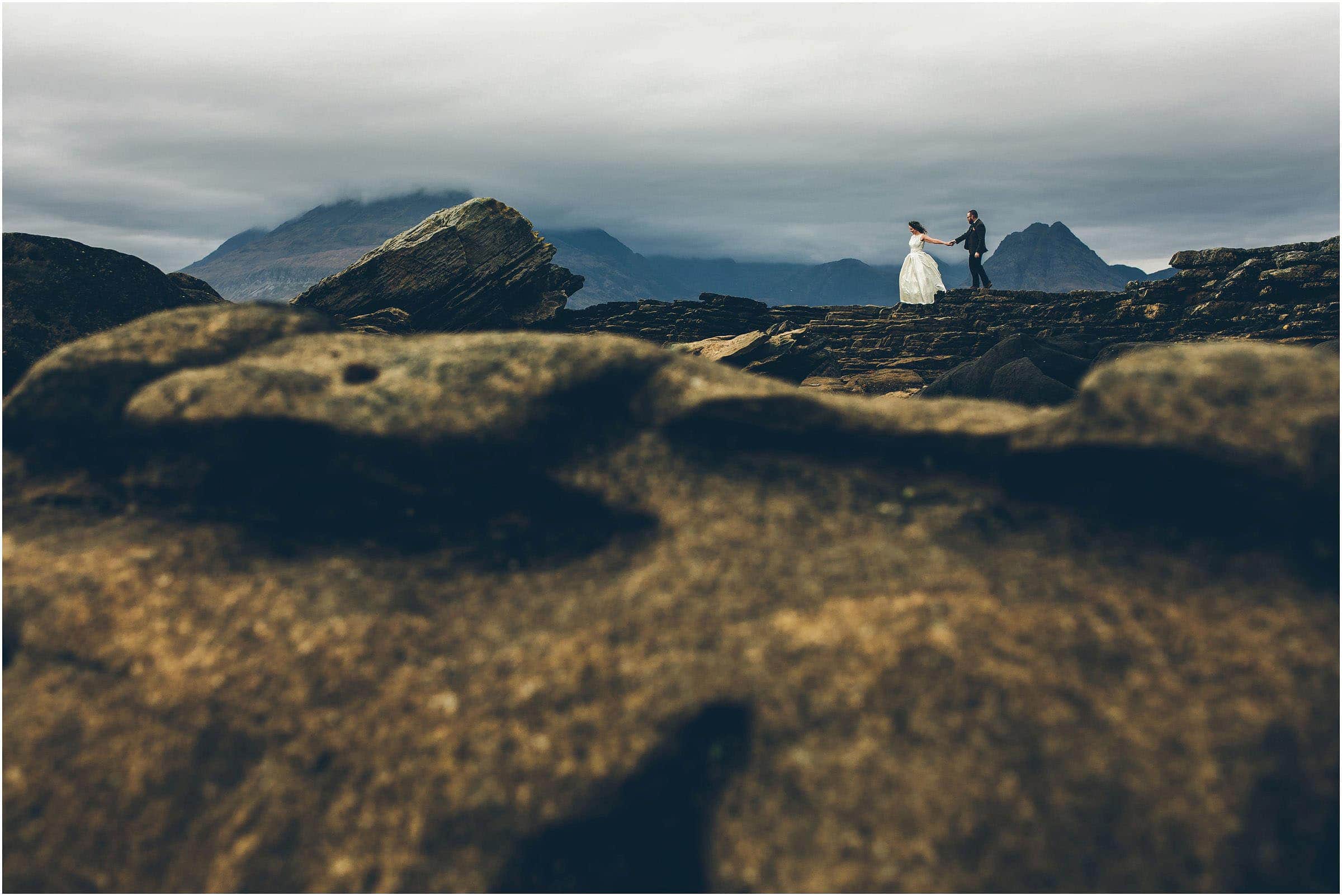 Introducing two of the most amazing people I have ever photographed, Kirsty and Ben, and their amazing wedding on the Isle of Skye.
Now I've been to some incredible places around the world and seen some epic landscapes but nothing quite prepared me for what I would see on the Isle of Skye. I've always wanted to photograph a wedding on the Isle of Skye and so when I was contacted by Ben about his wedding I instantly got butterflies. I originally came from a landscape photography background and so this was a dream job for me. I chose to drive from our home in Delamere Forest … big mistake! It was like the never ending drive! I got to Glasgow thinking I must early be there but thats only half way! Can't complain about the beauty of the journey though … the views just keep on getting better and better the further north you go until you reach Skye itself and you are just lost for words at the beauty.
Kirsty and Ben planned hop on a boat on the morning of the wedding and head to the remote Loch Coruisk for the ceremony. Sadly, the seas were too choppy and this was called off. This didn't faze them and the back up plan was to have the ceremony on the beach … except Ben forgot the marriage schedule! He left it back in the nearest town which was over an hour away! Again, this didn't faze them and they decided to spend some time on the beach before heading back to the village hall to marry. Not many brides would have remained calm and happy about this situation but Kirsty just smiled, and skipped off on to the back for our photoshoot … she was the perfect bride!
So guys, if you are planning an Isle of Skye wedding … please book us! I want to go back!
Wedding dress: Wedding Belles, Frodsham
Hair + make-up: Lynne Reilly Skye Beauty
Grooms suit: Harris Tweed
Bridesmaids dresses: ASOS
Flowers by: Loch Duich Plants
Cake: The Cheese Shed