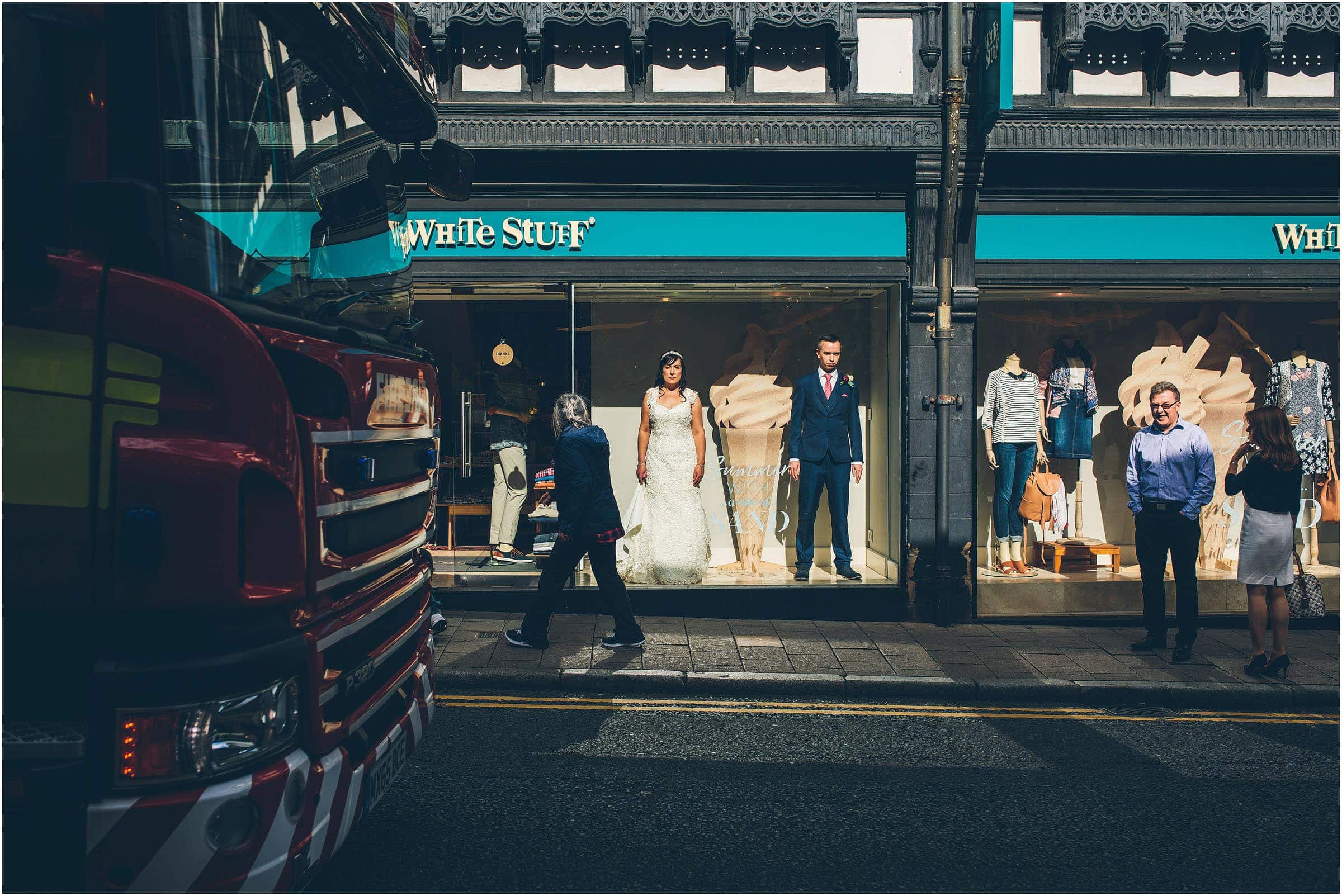 As an established wedding photographer for 16 years I'm always up and down the country shooting weddings. In fact, it's rare I get to shoot weddings in my locality anymore so I was very pleased to be back near home soil shooting Claire and Nick's wedding at Chester Town Hall.
Now where do I begin with this wedding! Ha, there were so  many amazing elements I'm not sure where to start! Well, let's start with Claire being a mad Hollyoaks fan … so much so that Nick had somehow managed to contact the show itself and they appeared on screen a few days before the big day on their own episode! Aptly named 'Marry Oaks!'. Fair play Nick, that was genius!
Let's talk about Nick. Nick works on north west radio delivering our traffic news so I guess you could say he's something of a minor celebrity around these parts. He loves his old school cars and his old school dance music. With this in mind Claire and Nick arrived at the Town Hall in style in a convoy of some of Nicks vintage motors … lead by the A-Team truck! Entertainment at Claire and Nicks wedding at Chester Town Hall was provided by a Gordon Ramsey look a like, ex Hollyoaks actor Nick Pickard, and non other that 80 dance legend Bady-D! How Nick managed to pull all this together was beyond me … This Chester Town Hall wedding was off the scale!
On with the highlights
Wedding venue: Chester Town Hall
Wedding dress: Diane Harbridge from Bridal Couture Chester
Bridal shoes: Debenhams
Grooms suit: Marks and Spencers
Bridesmaid dresses: Diane Harbridge Bridal Couture
Flowers by: Flowers by Emma, Boughton