Couple, Wedding & ENGAGEMENT Photographer COVERING SCOTLAND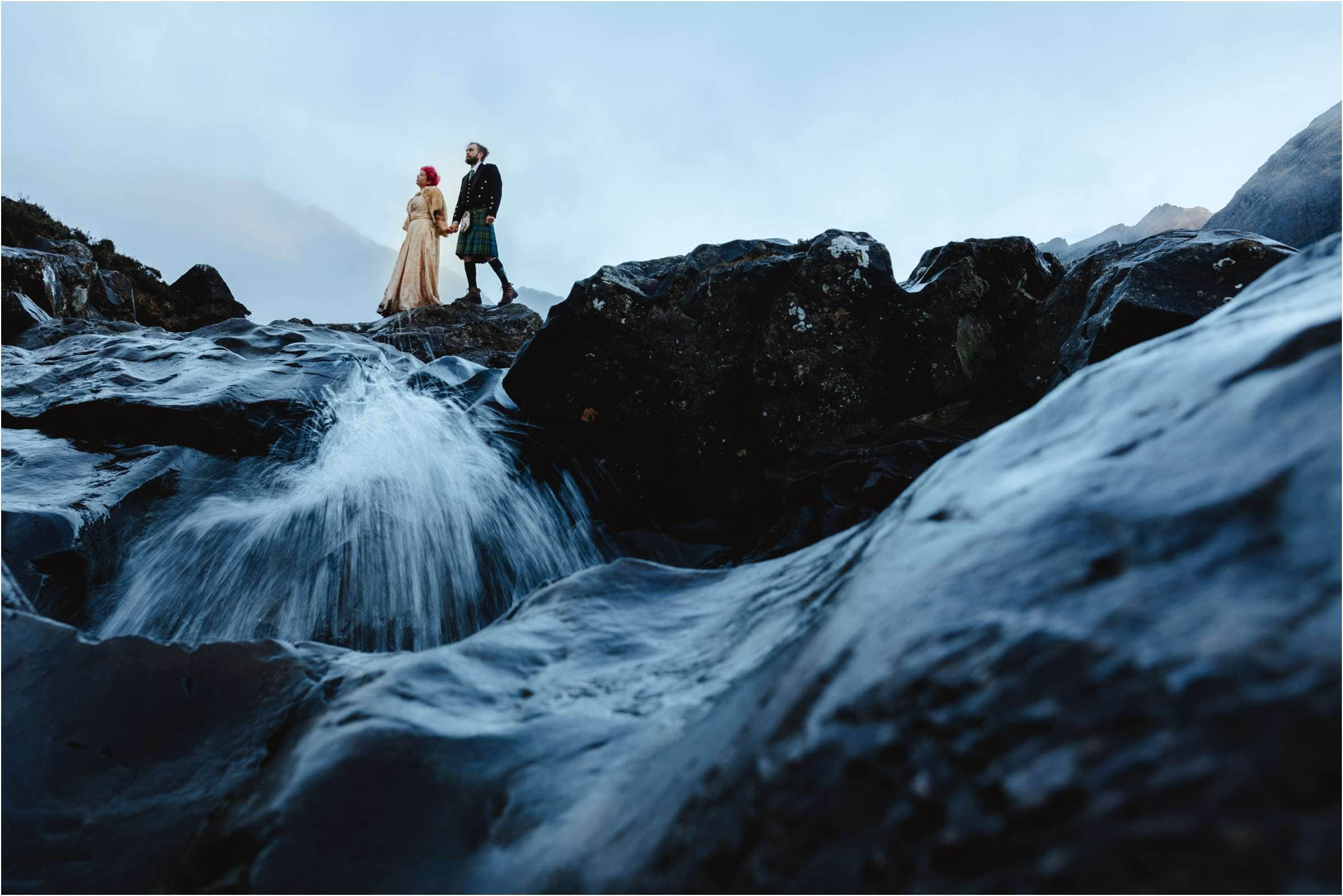 ARE YOU GETTING MARRIED IN Scotland?
Well hello there, we are Liam + Bee. Liam has been a Scotland wedding photographer for many years and has photographed some spectacular weddings and elopements in what we would describe as the most beautiful place to get married on planet earth!
From our base in Lancashire we travel far and wide bringing our uniquely creative style of wedding photography to couples all over the world. One of the places we love to photograph in the most is Scotland, with it's breathtaking scenery, stunning coastline and ancient castles, Scotland wedding photography scores high on our list of faves.
We would describe our style of photography as dramatic, creative and above all else fun! We love to capture real moments as they unfold on your wedding day as well as a set of truly stunning portraits in which we bring the landscape, amazing light as well as an element of humour to the frame.
If you're getting married in Scotland or eloping in Scotland and are on the lookout for Scotland wedding photographer with a strong creative style we would love to hear more about your plans.
let's see if we're the right fit for your scotland wedding
Check out our Scotland wedding portfolio below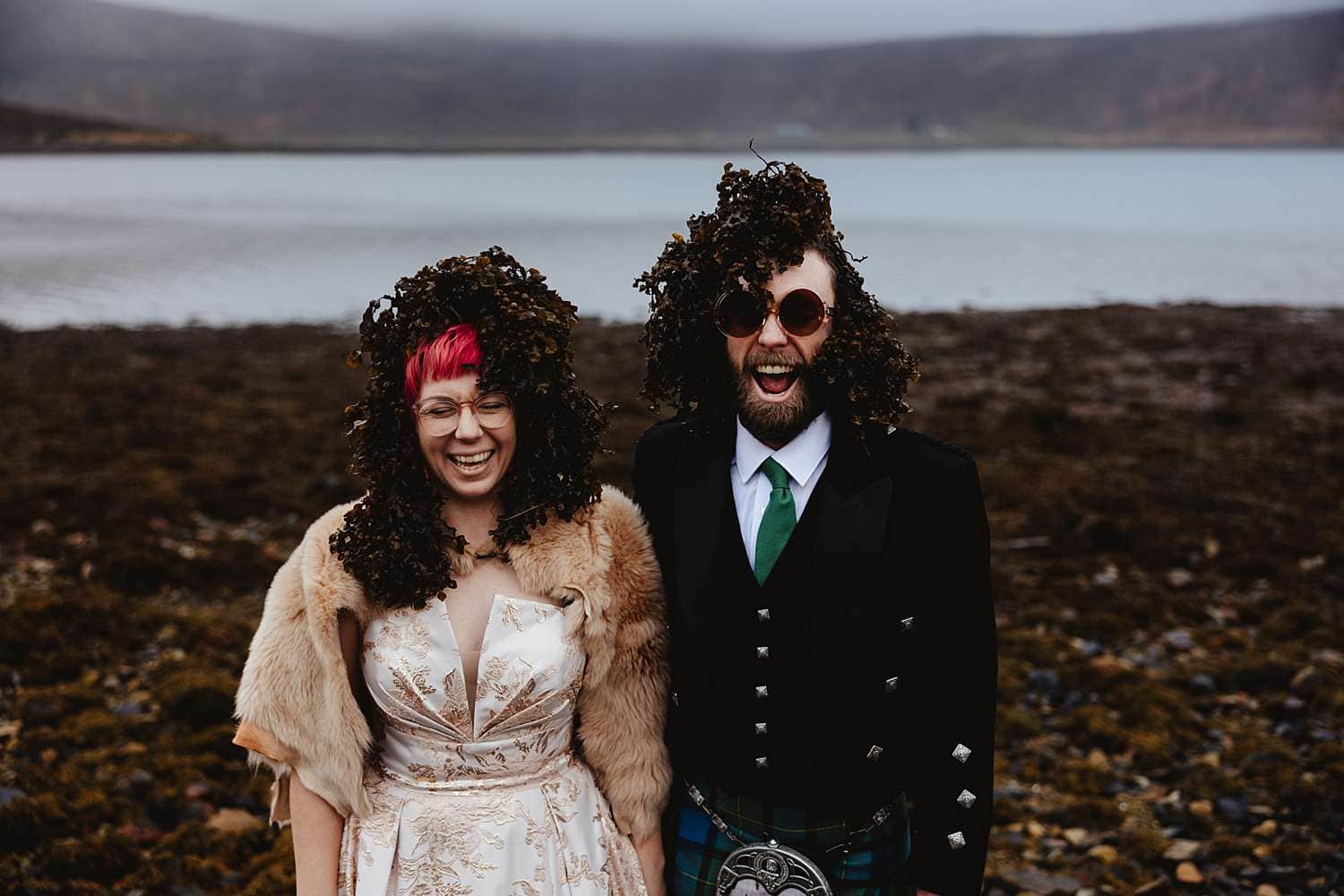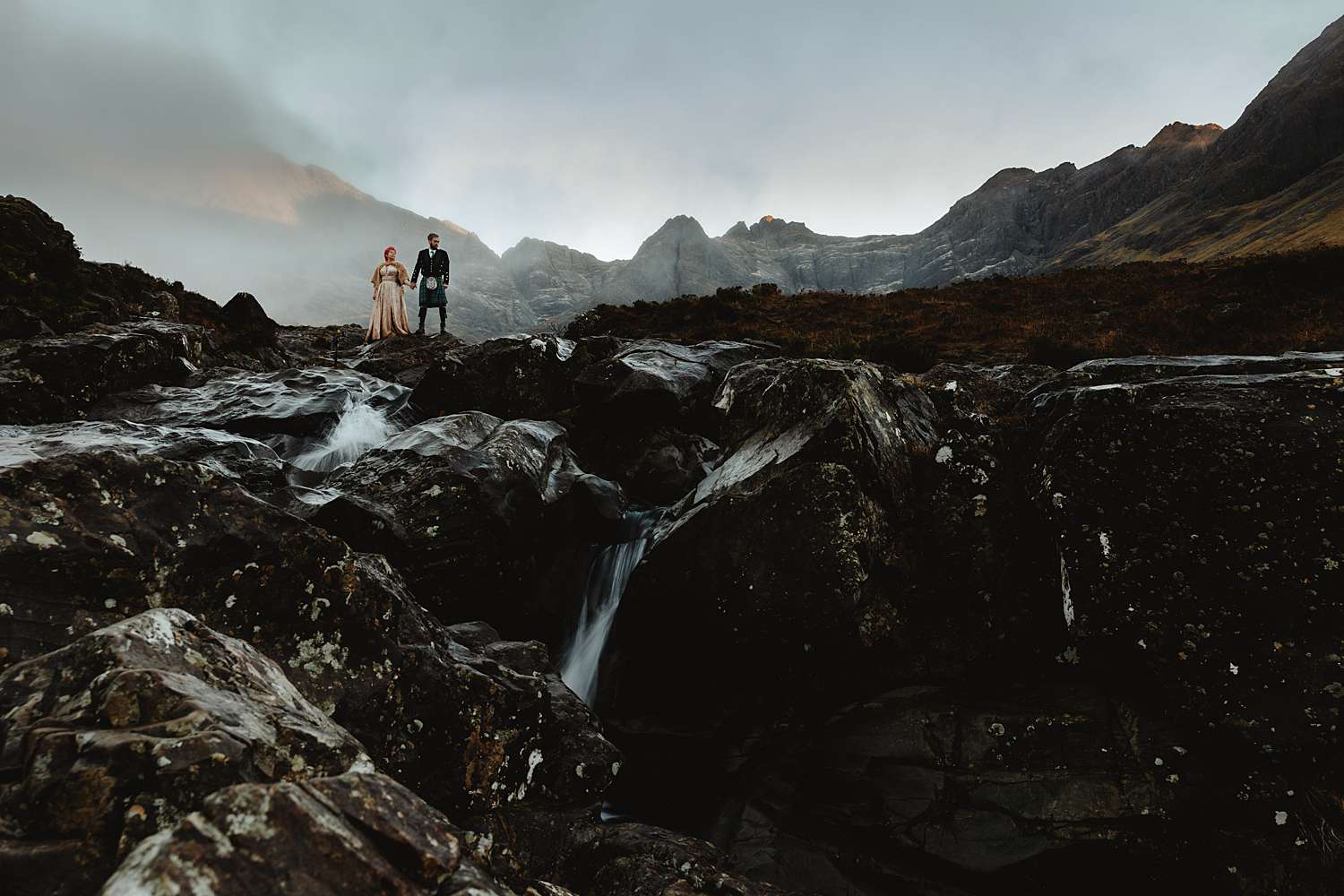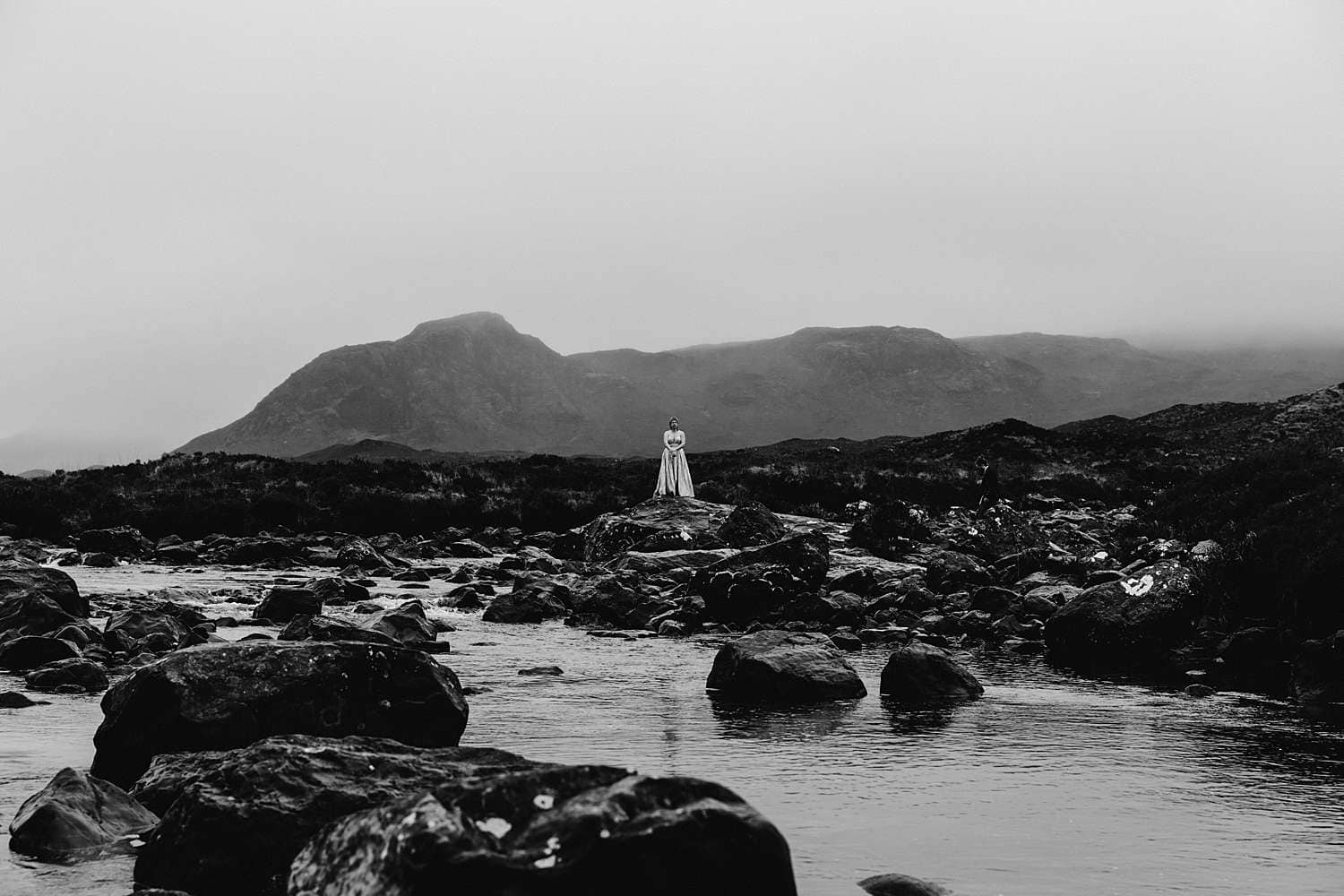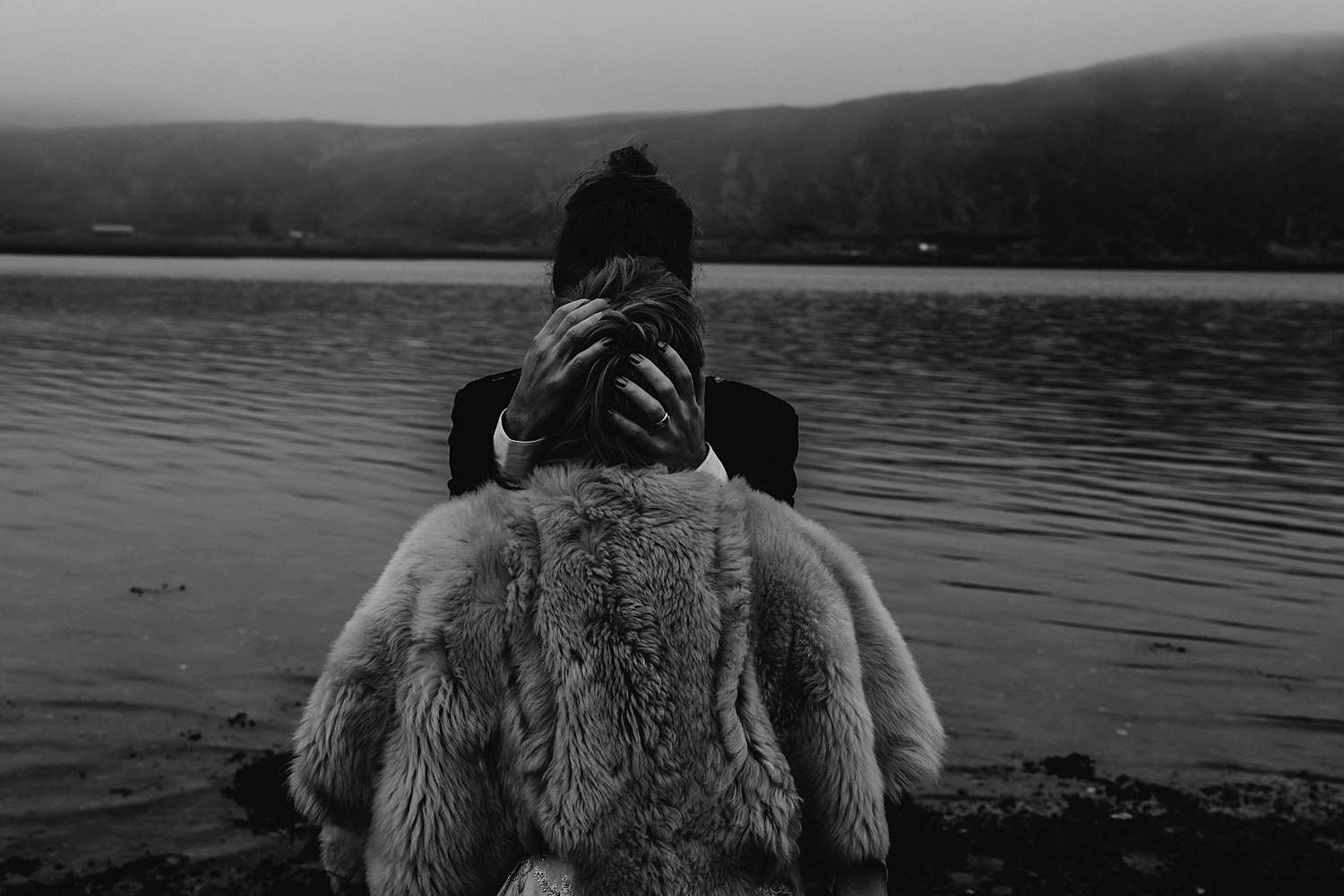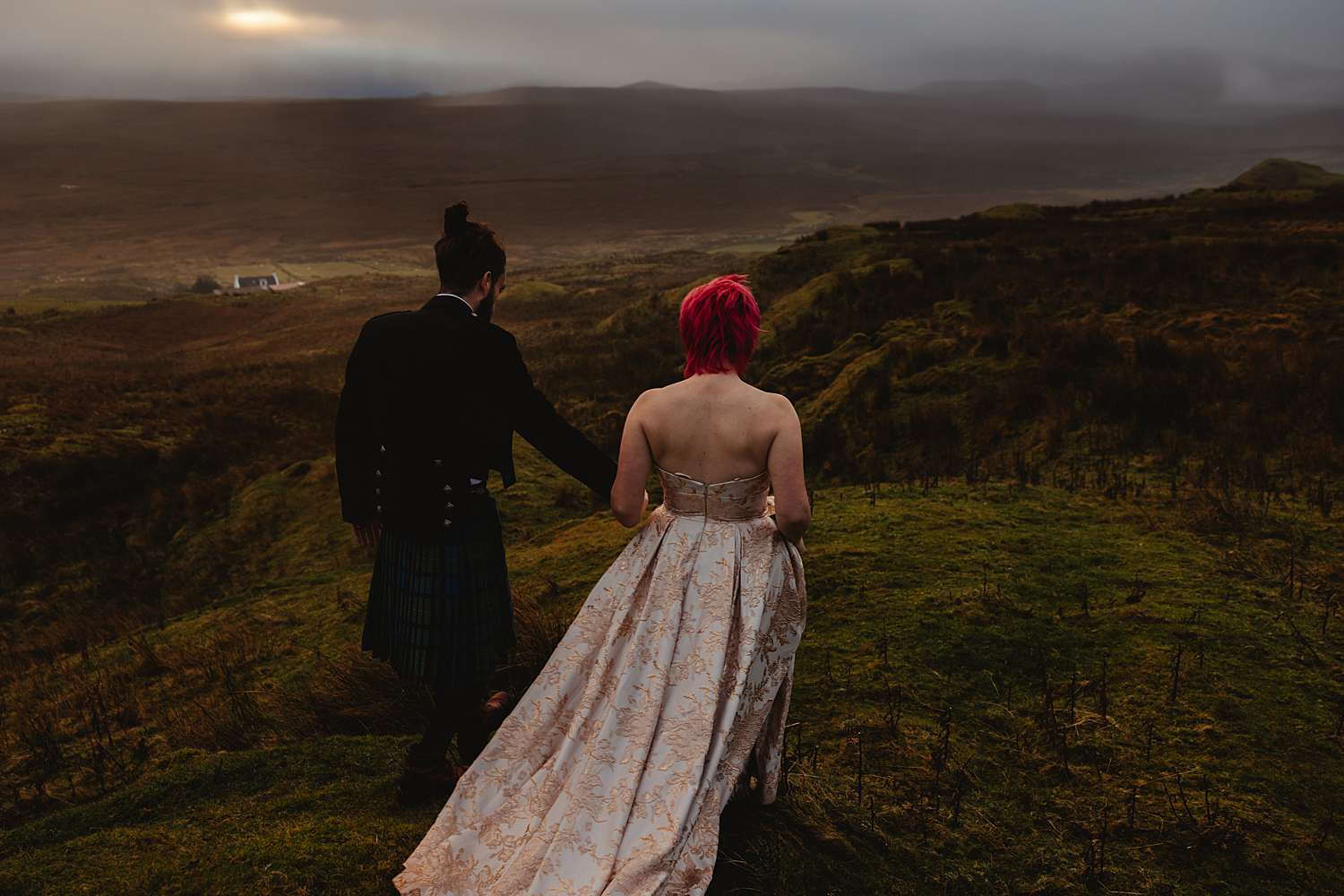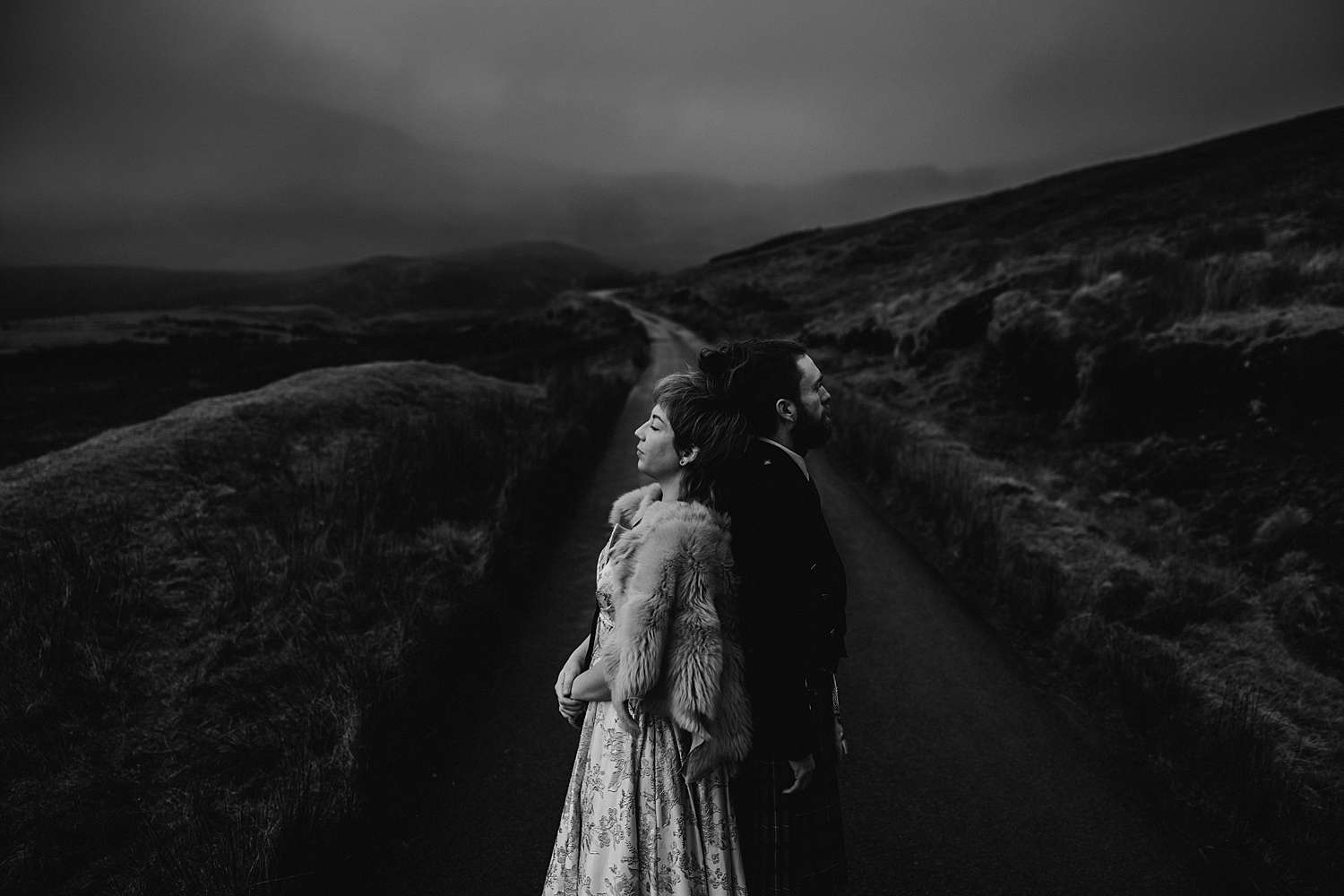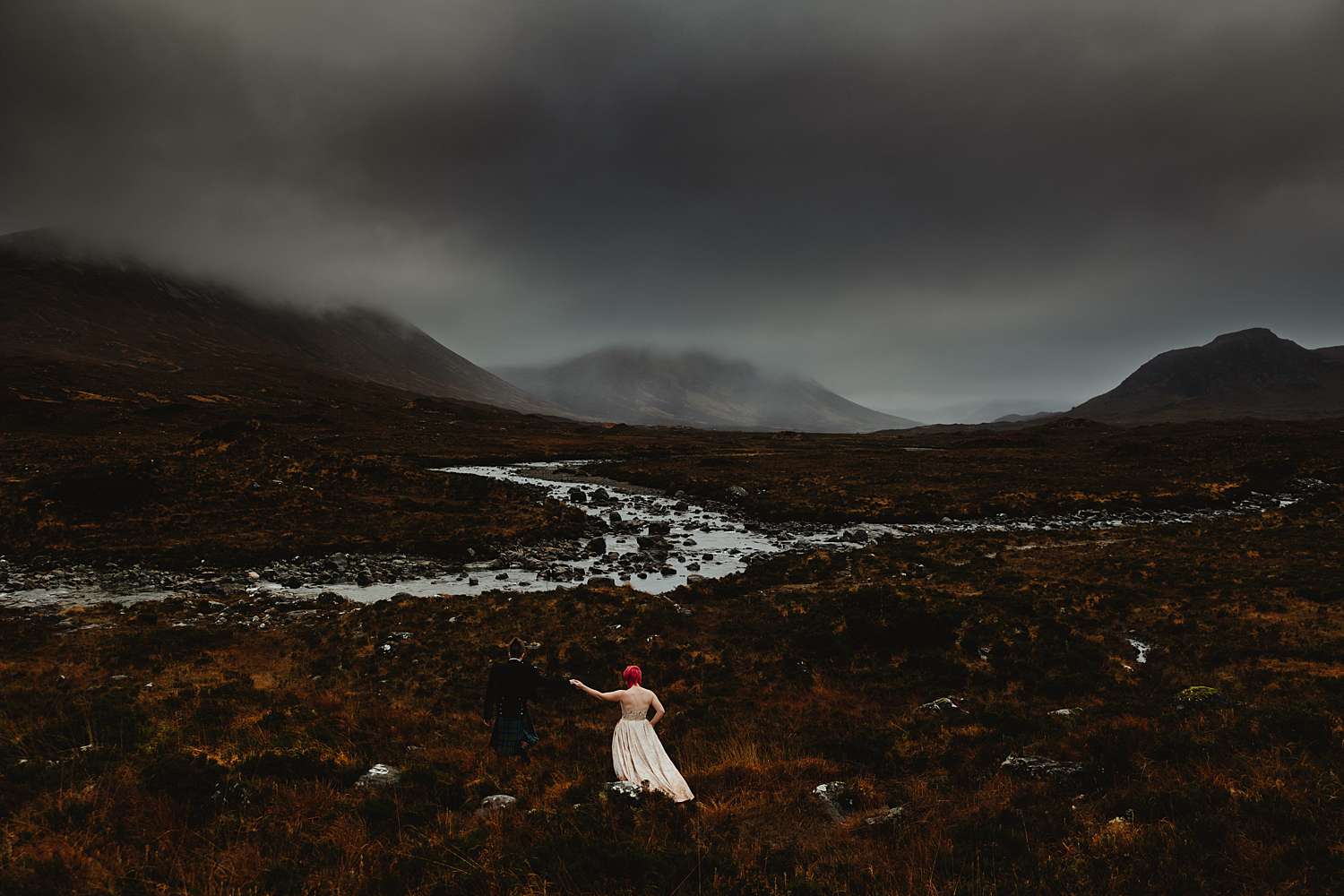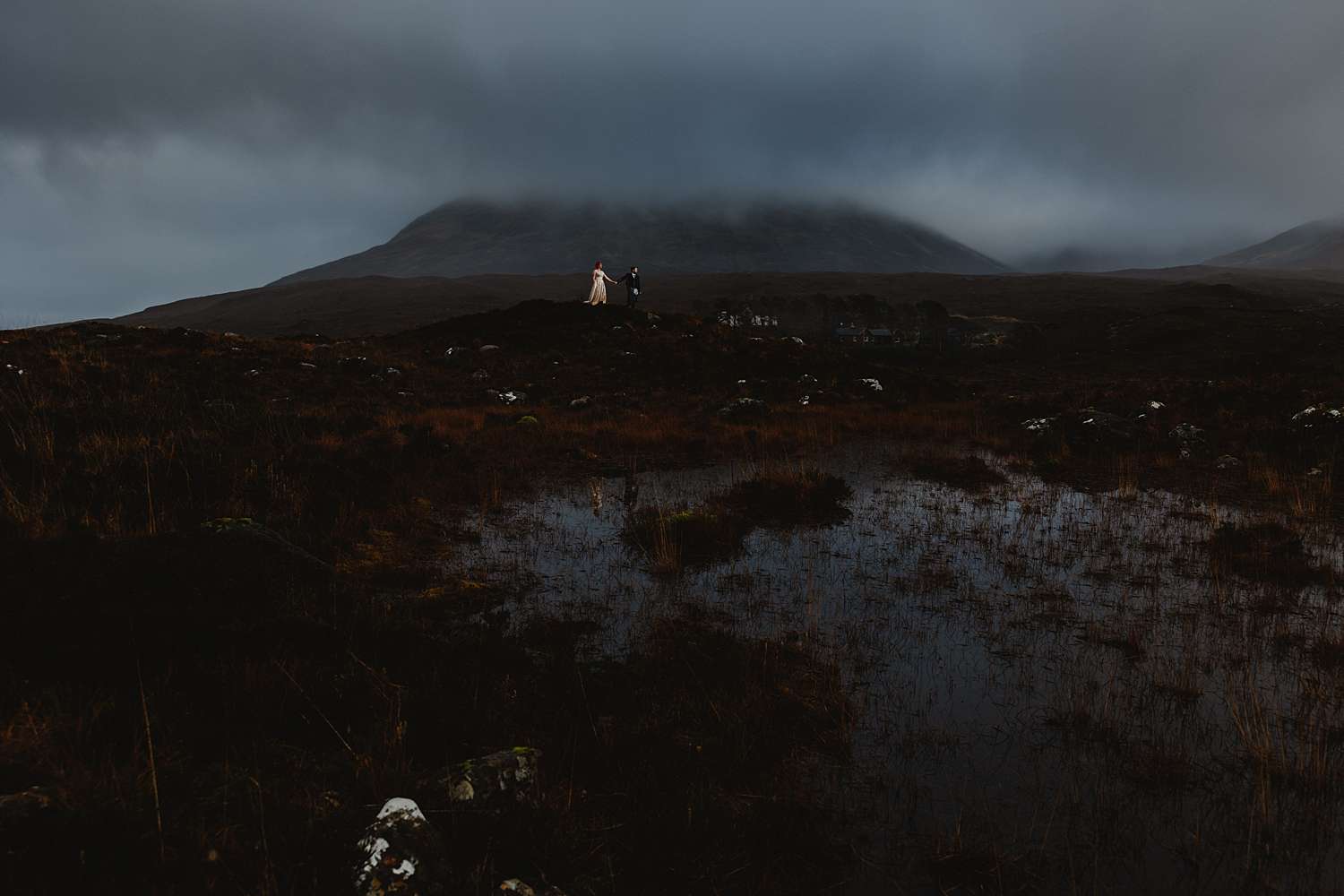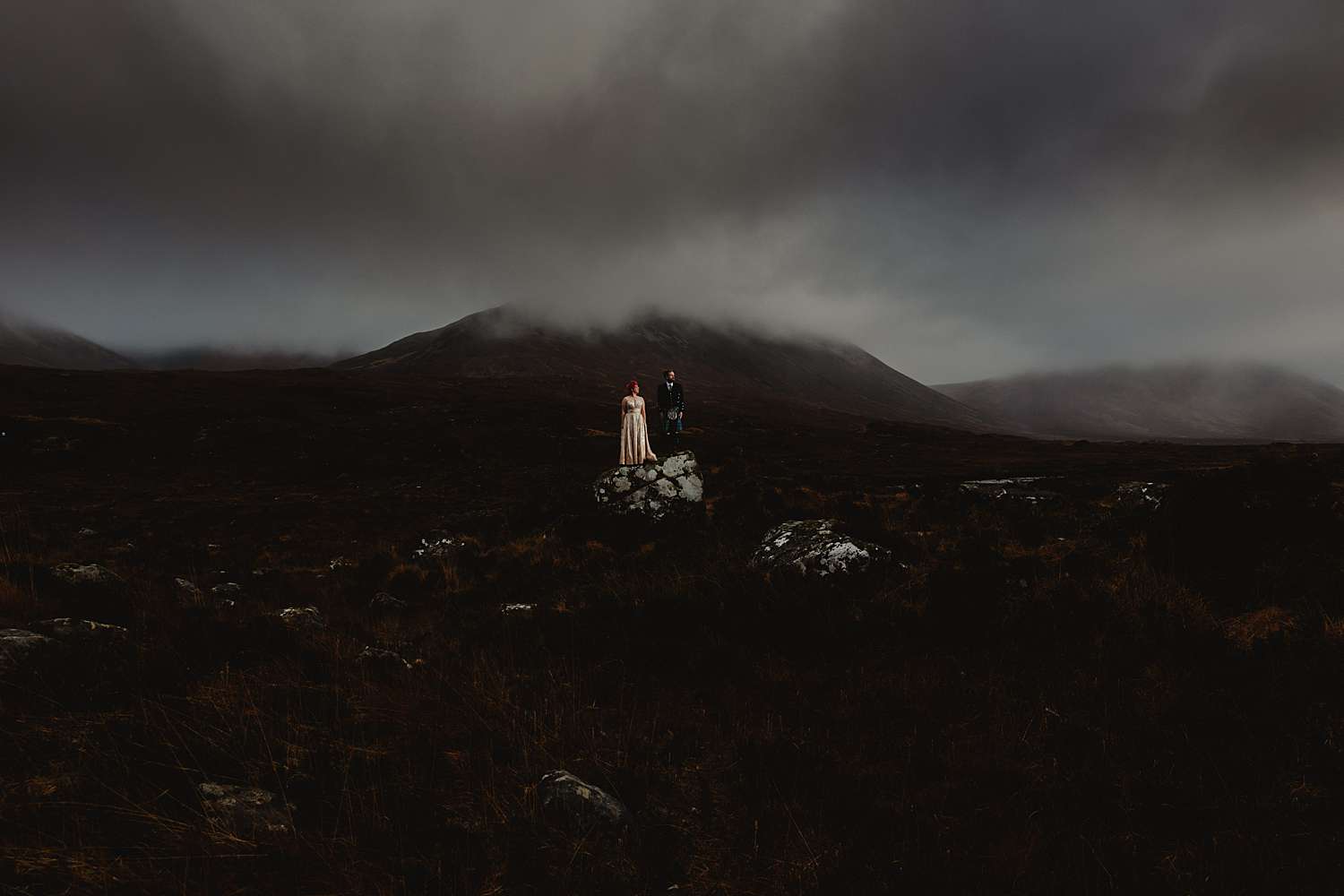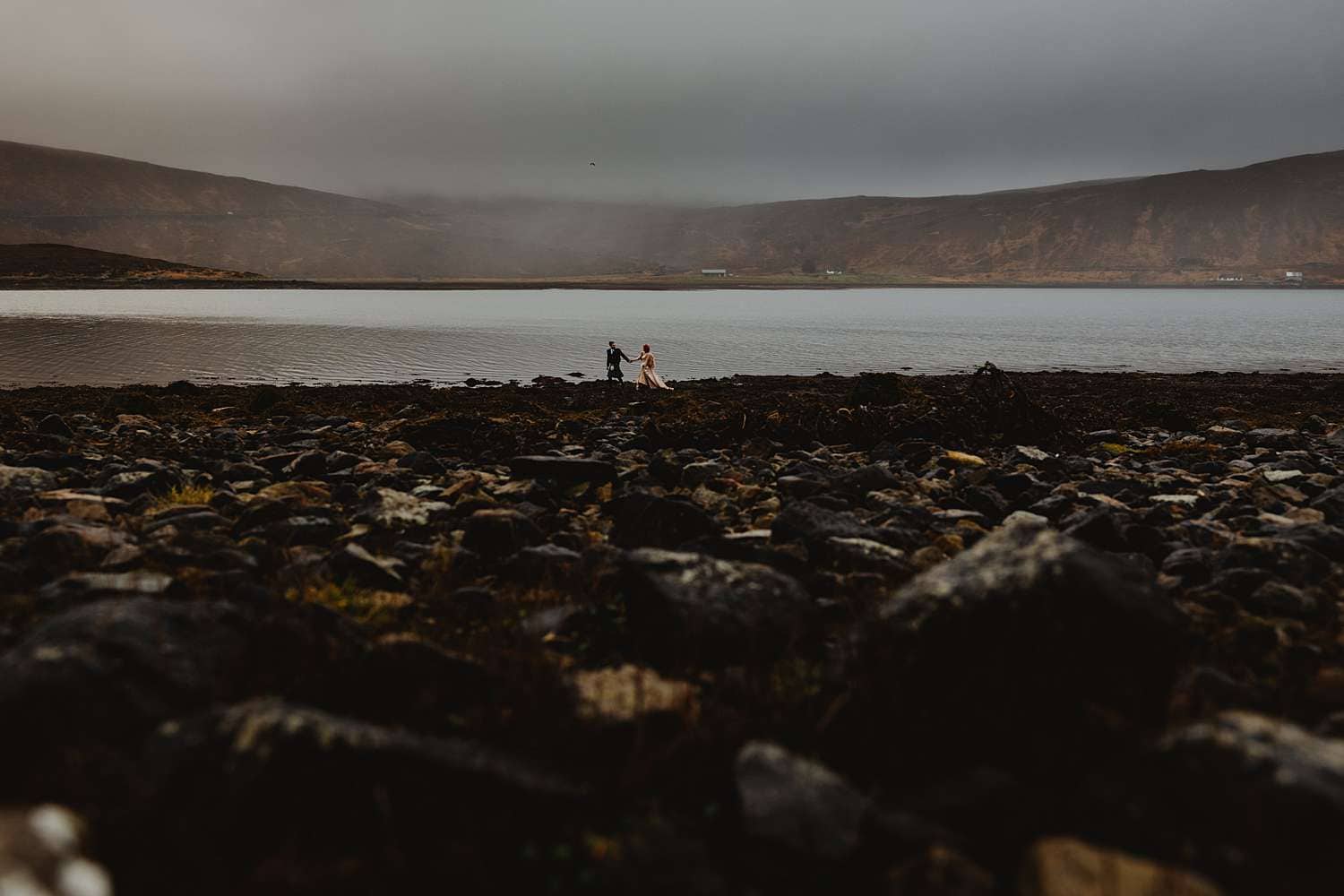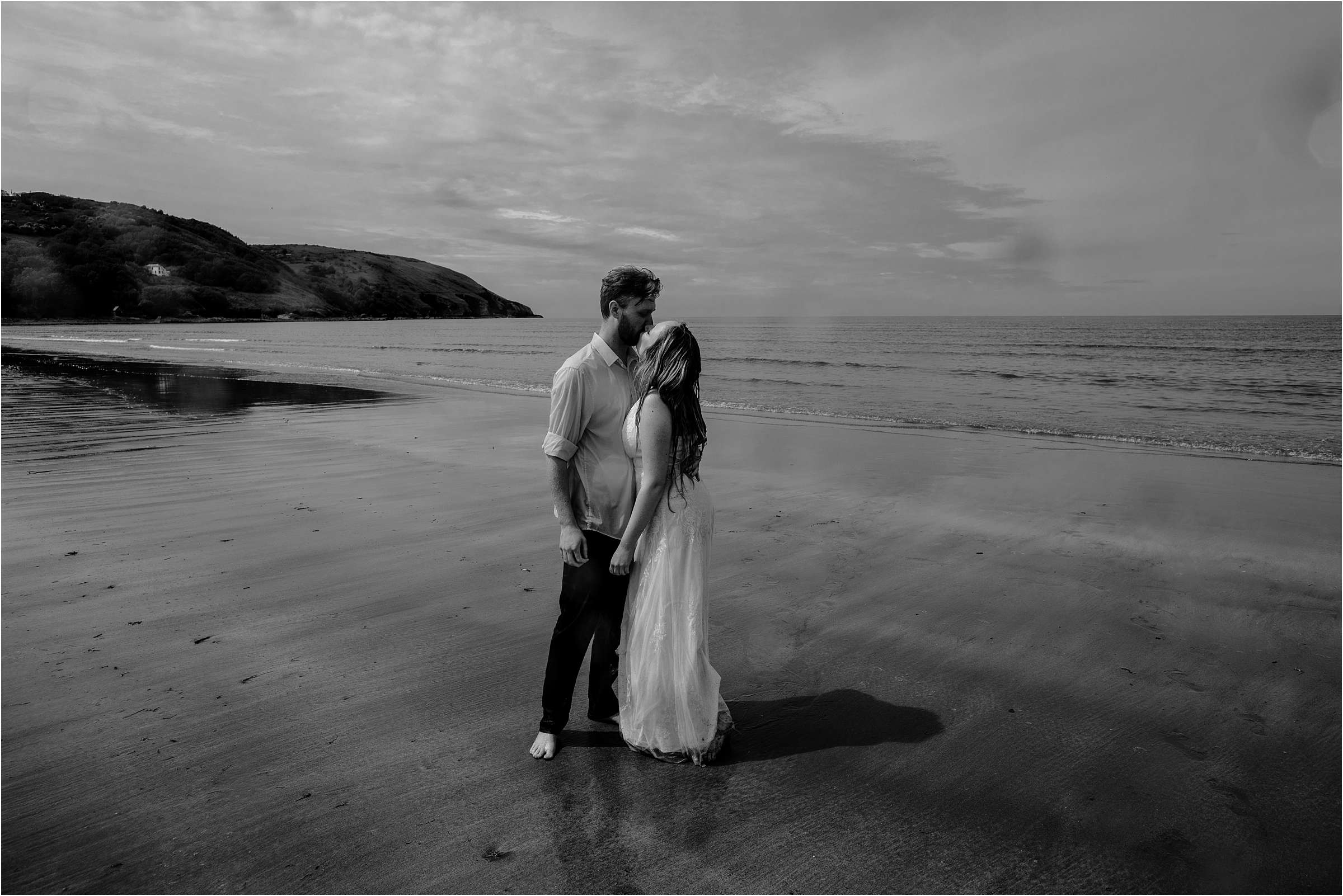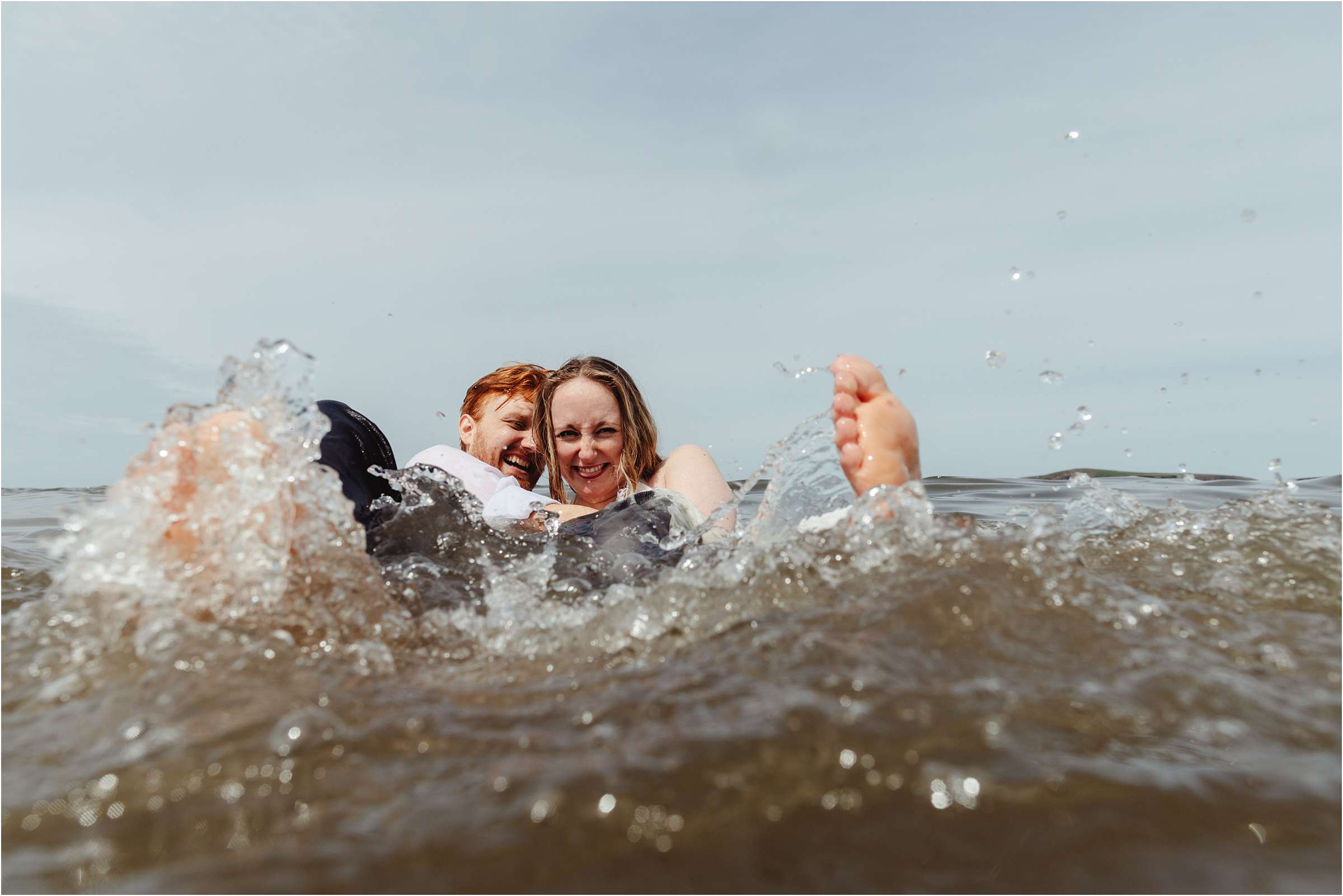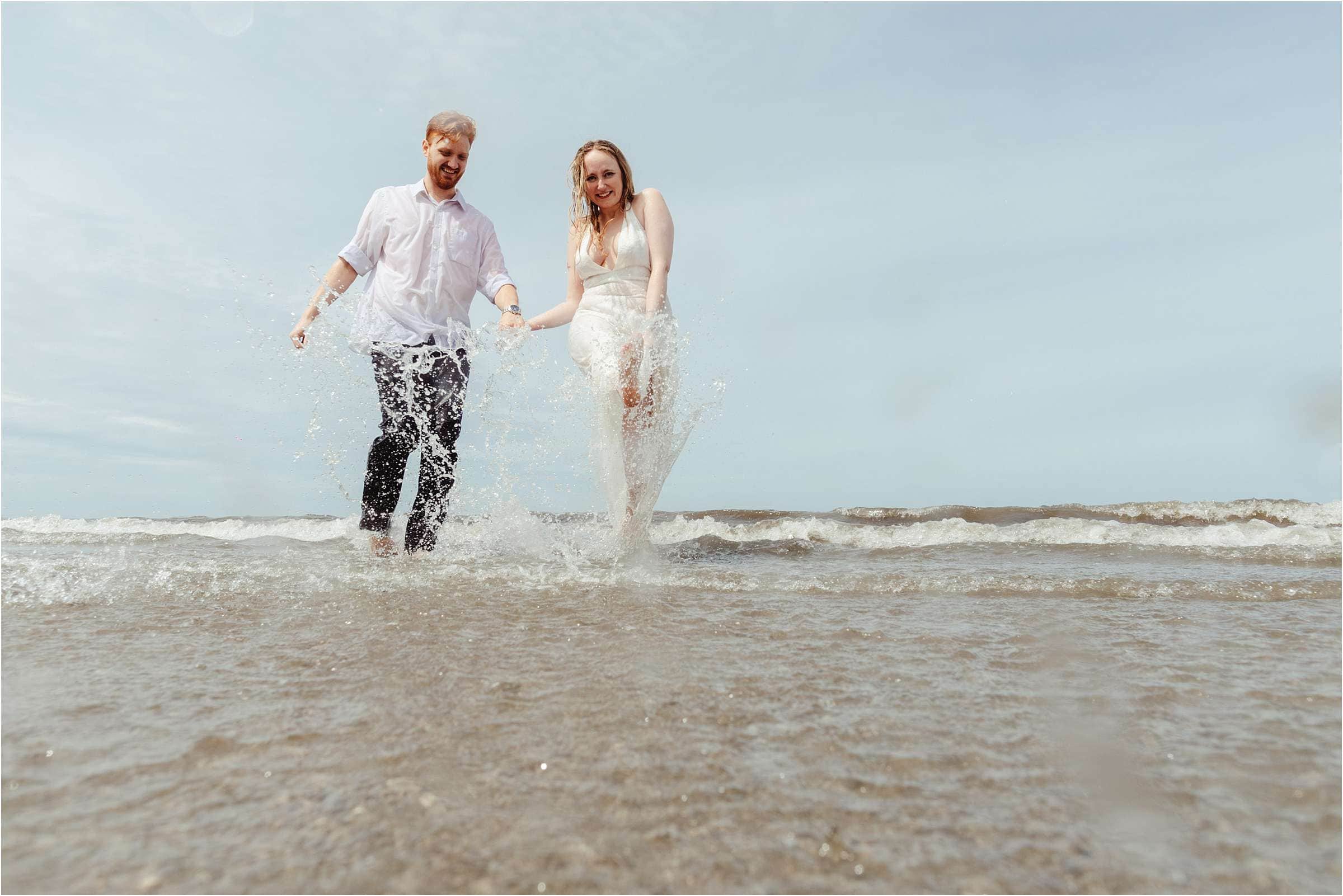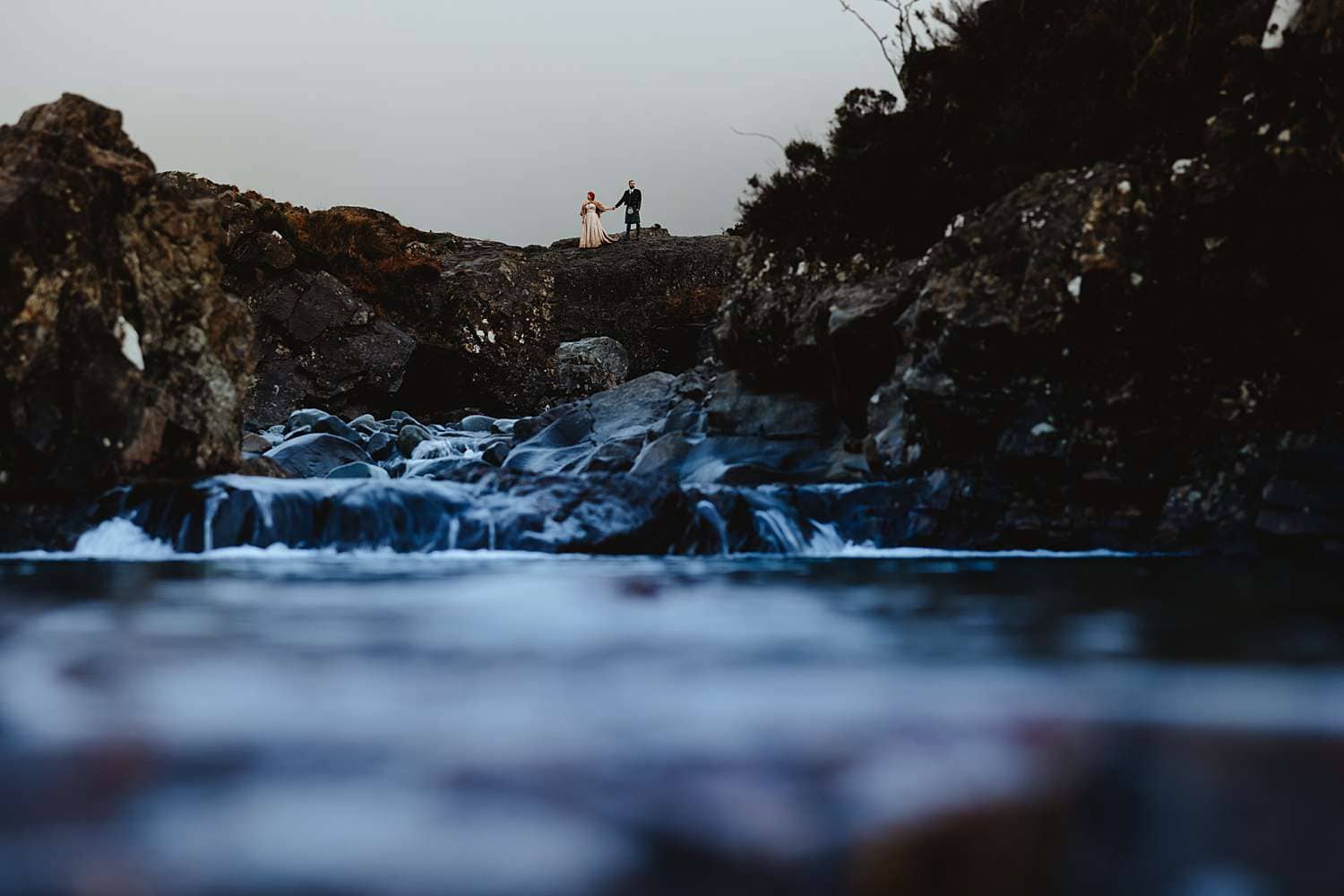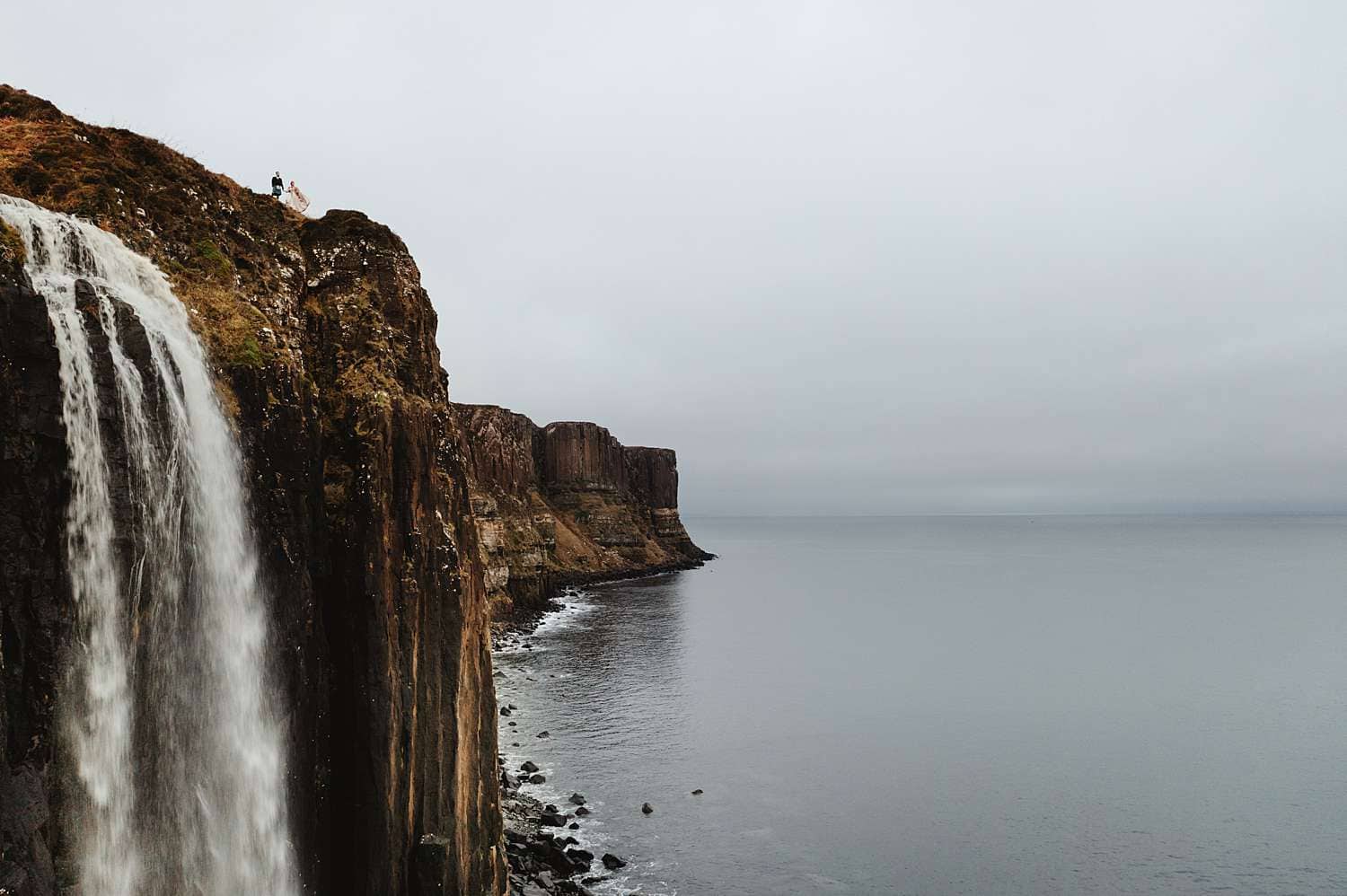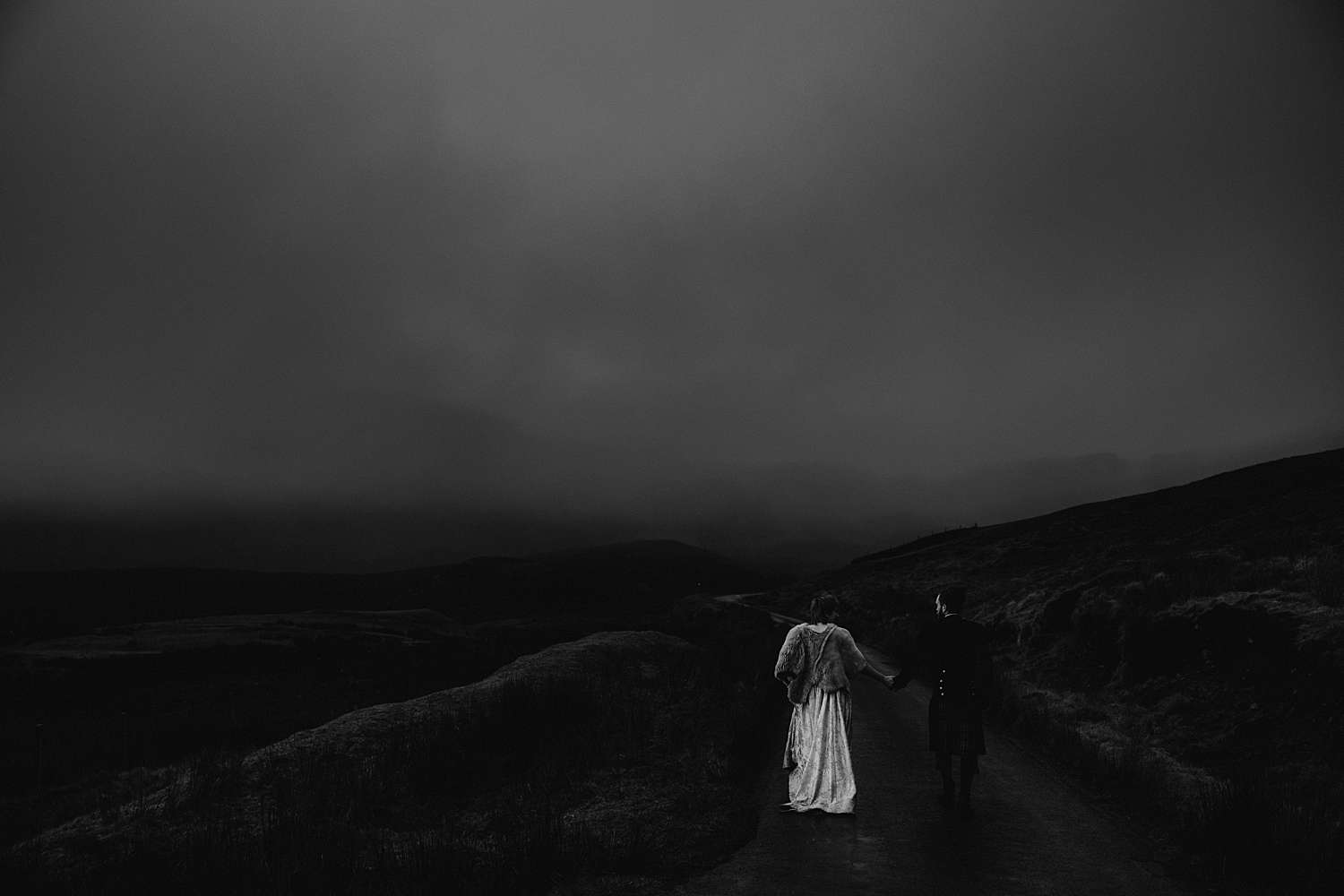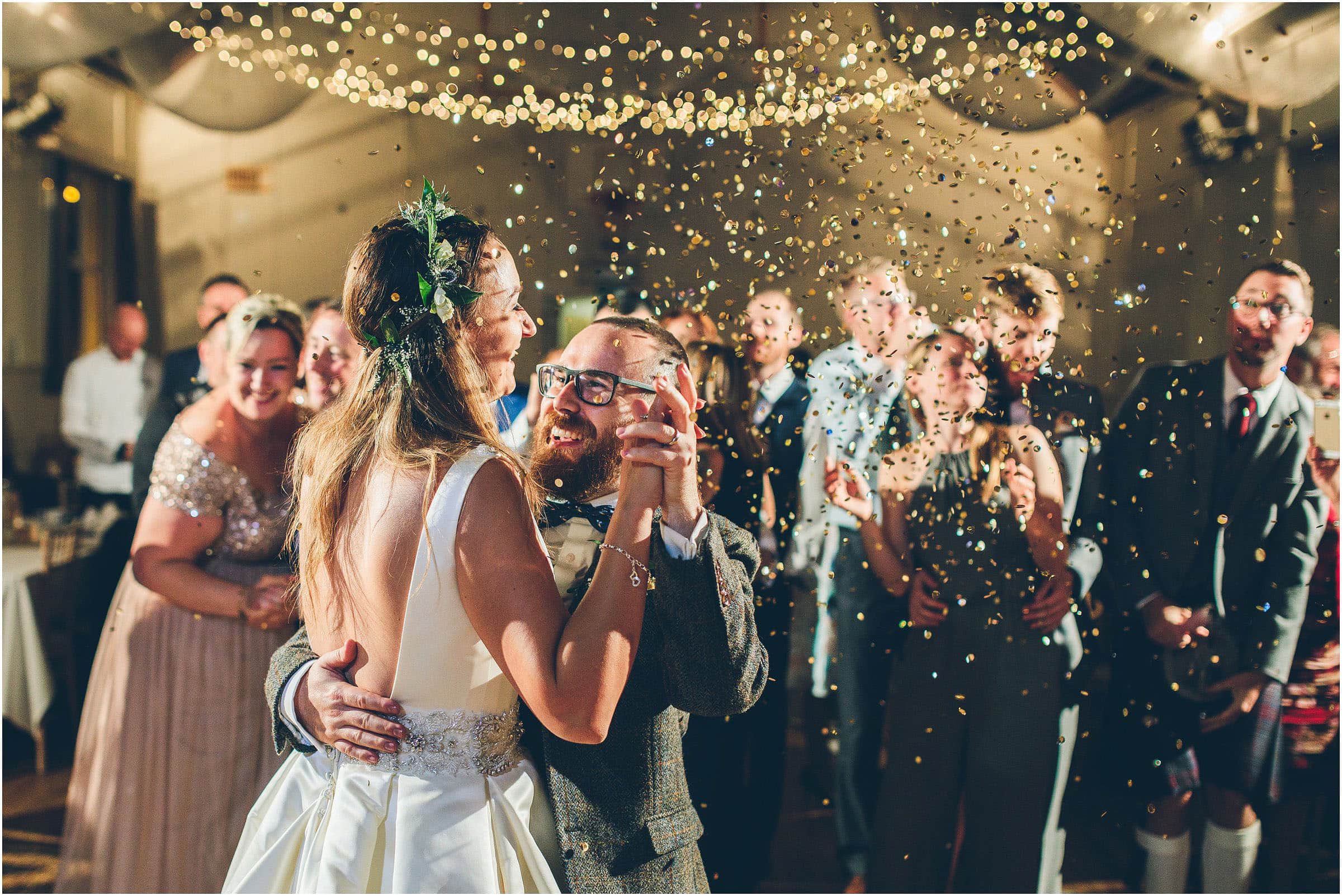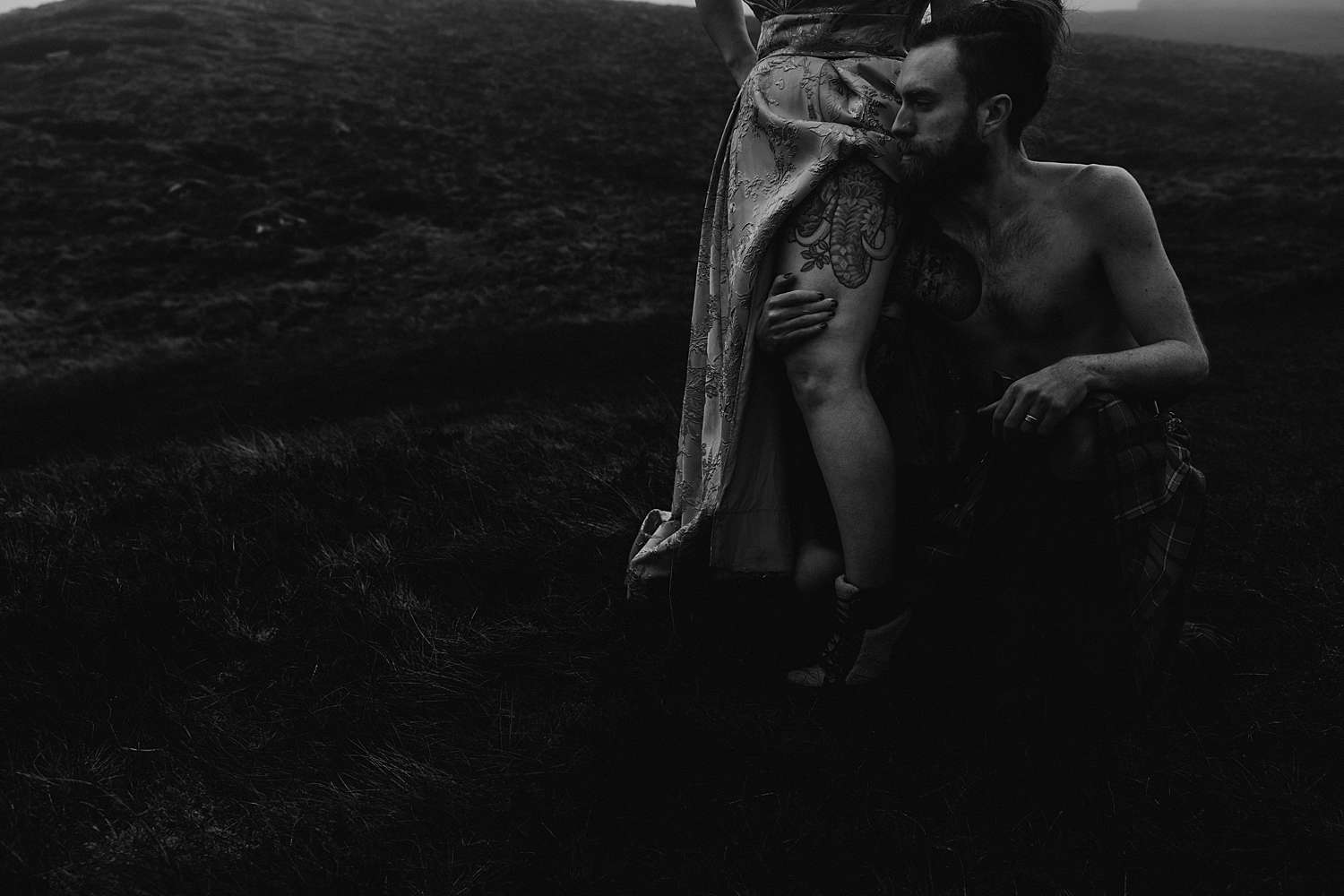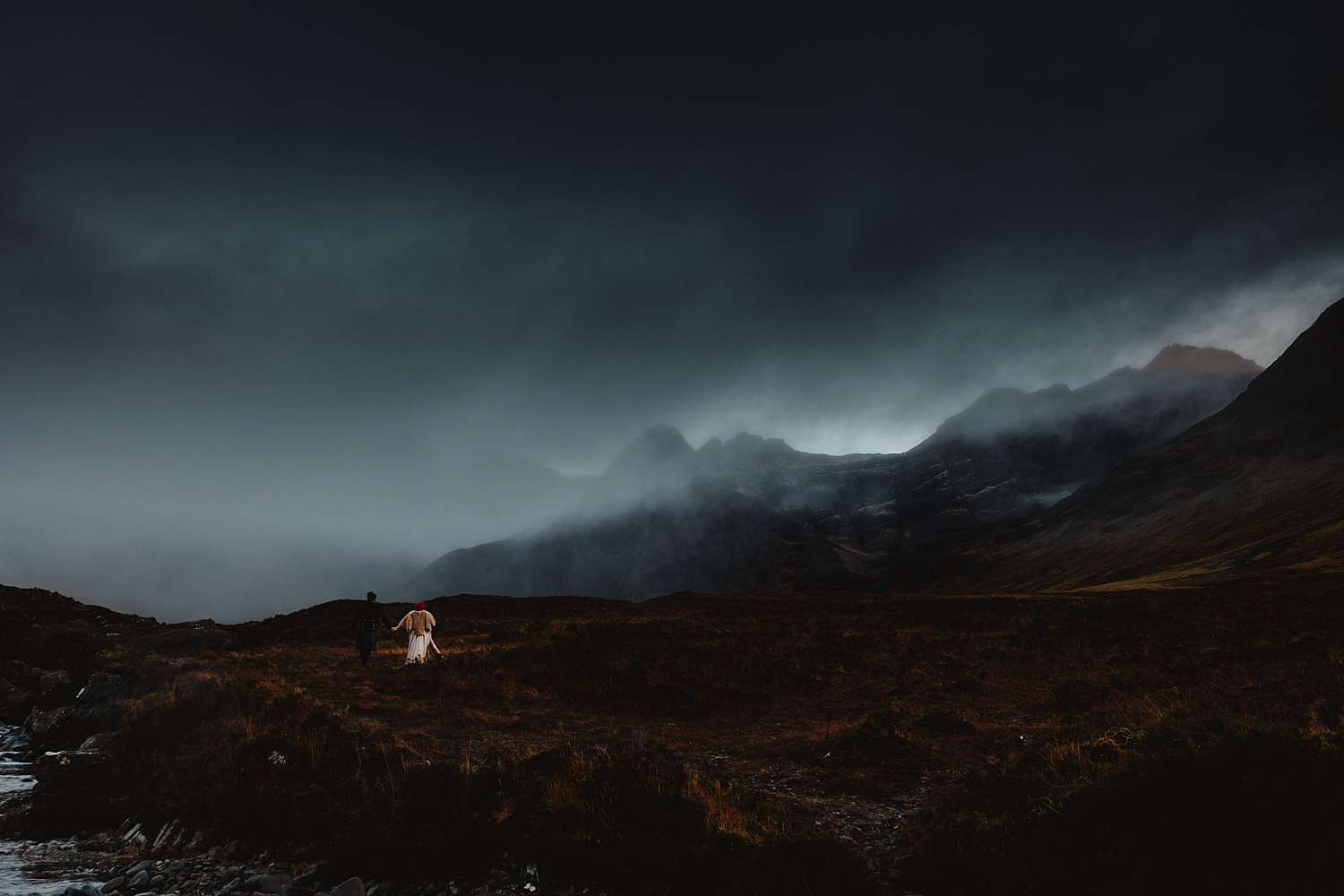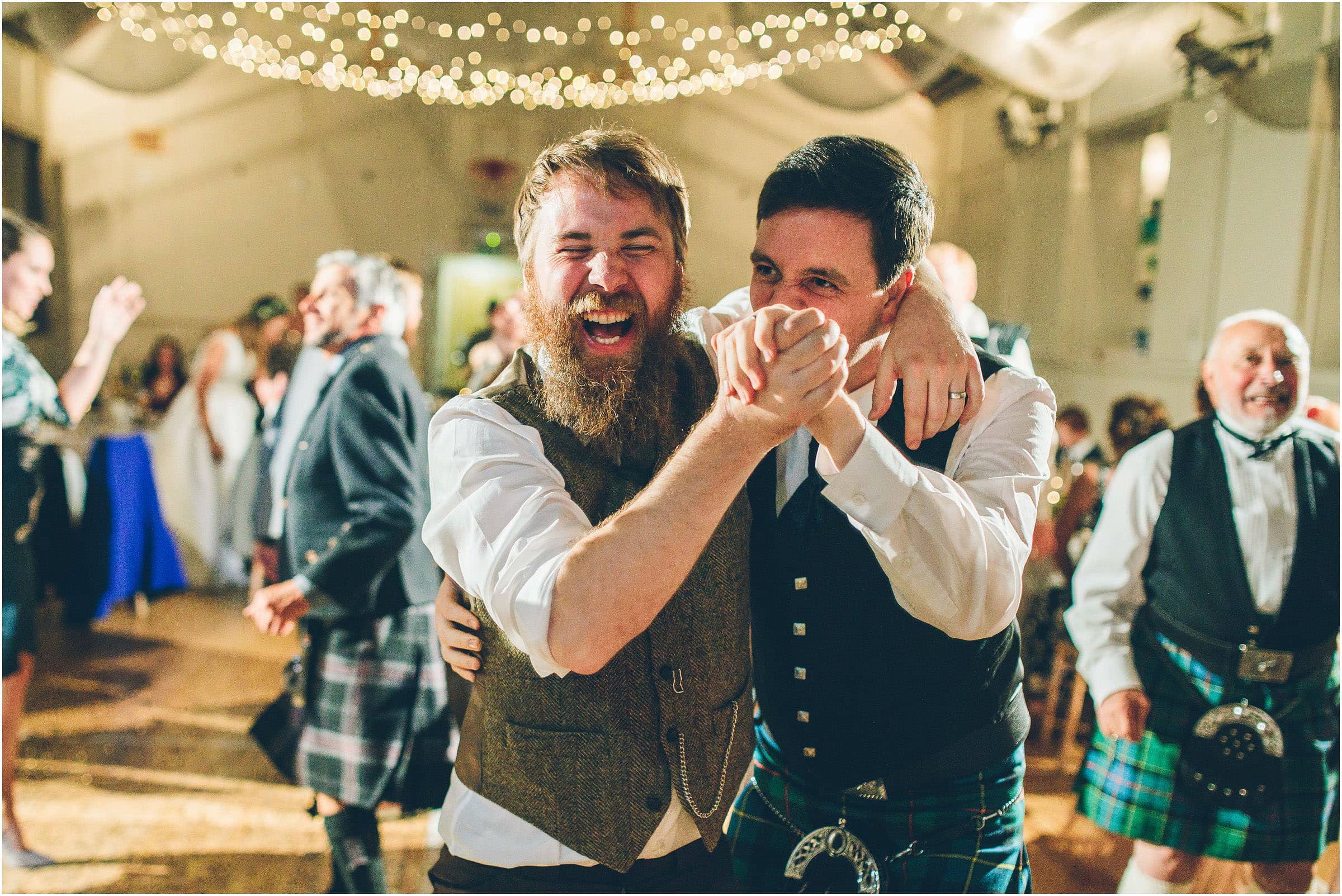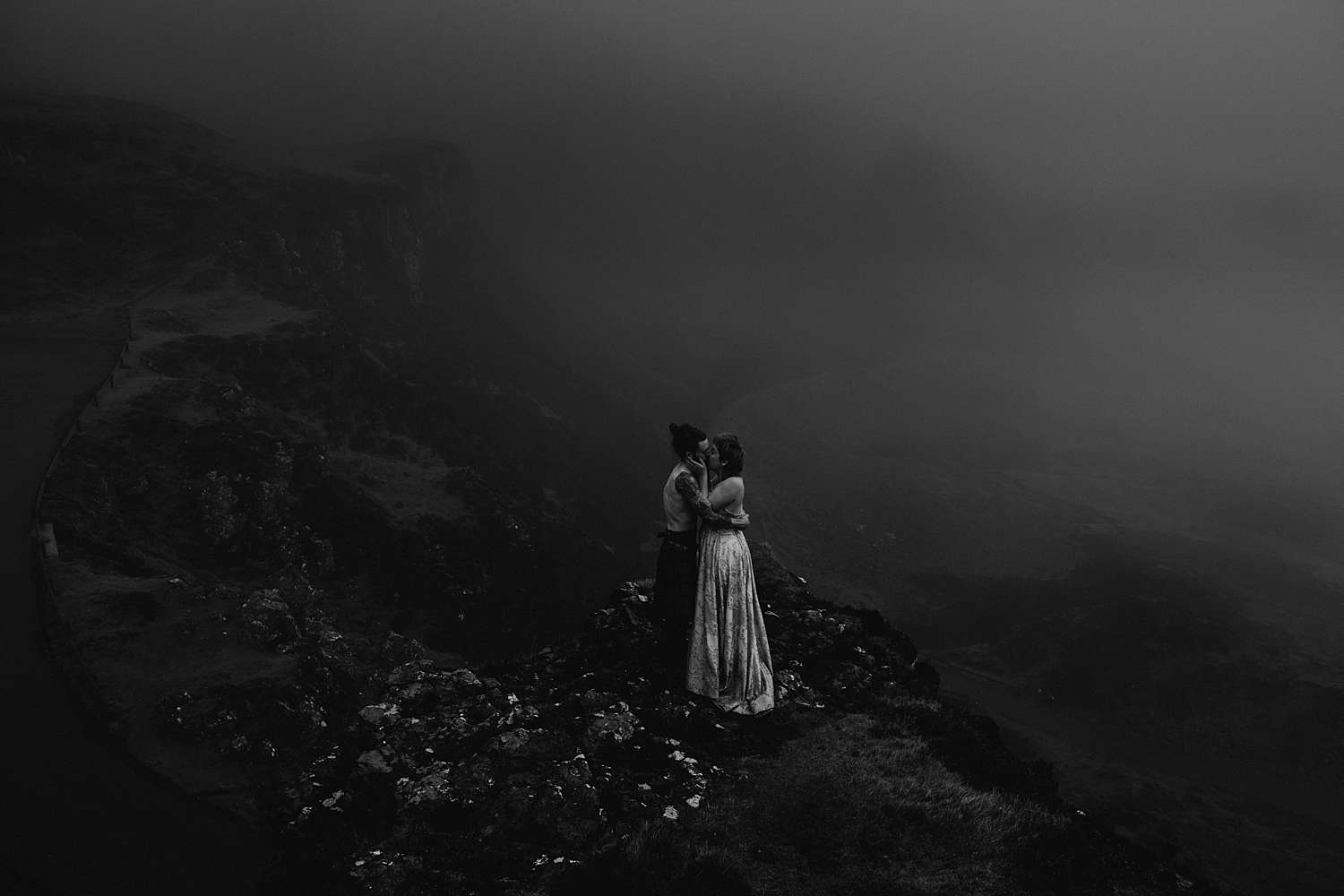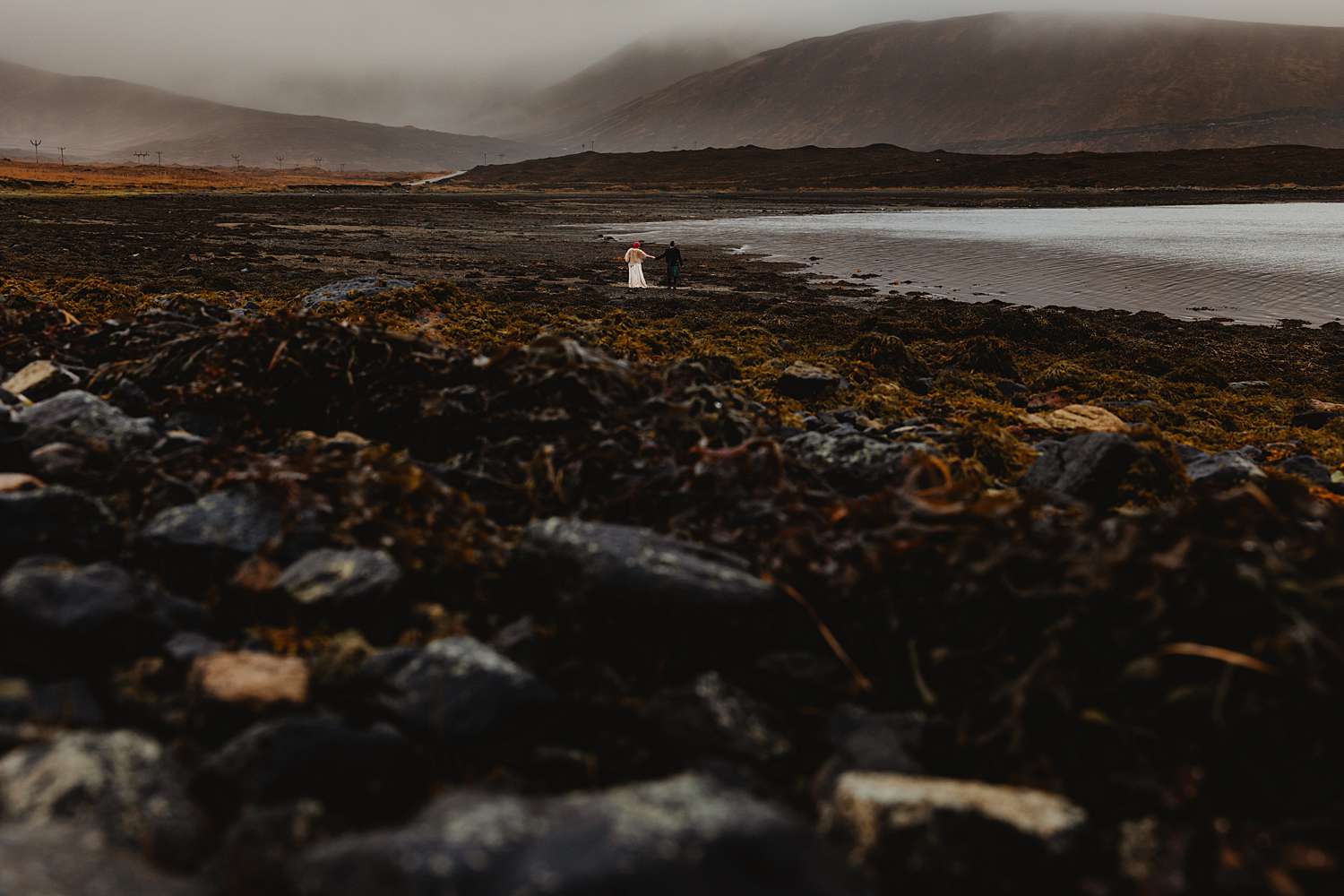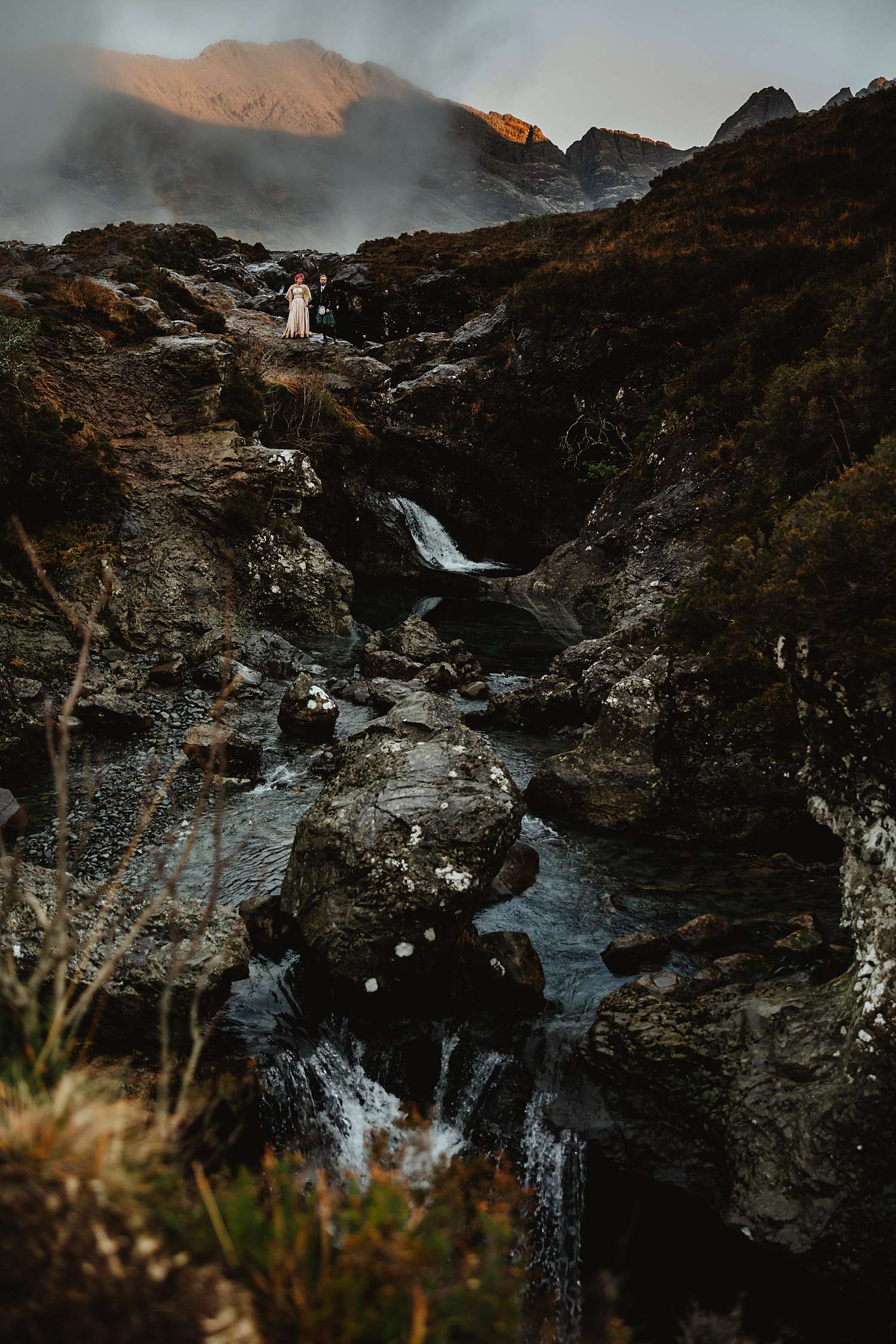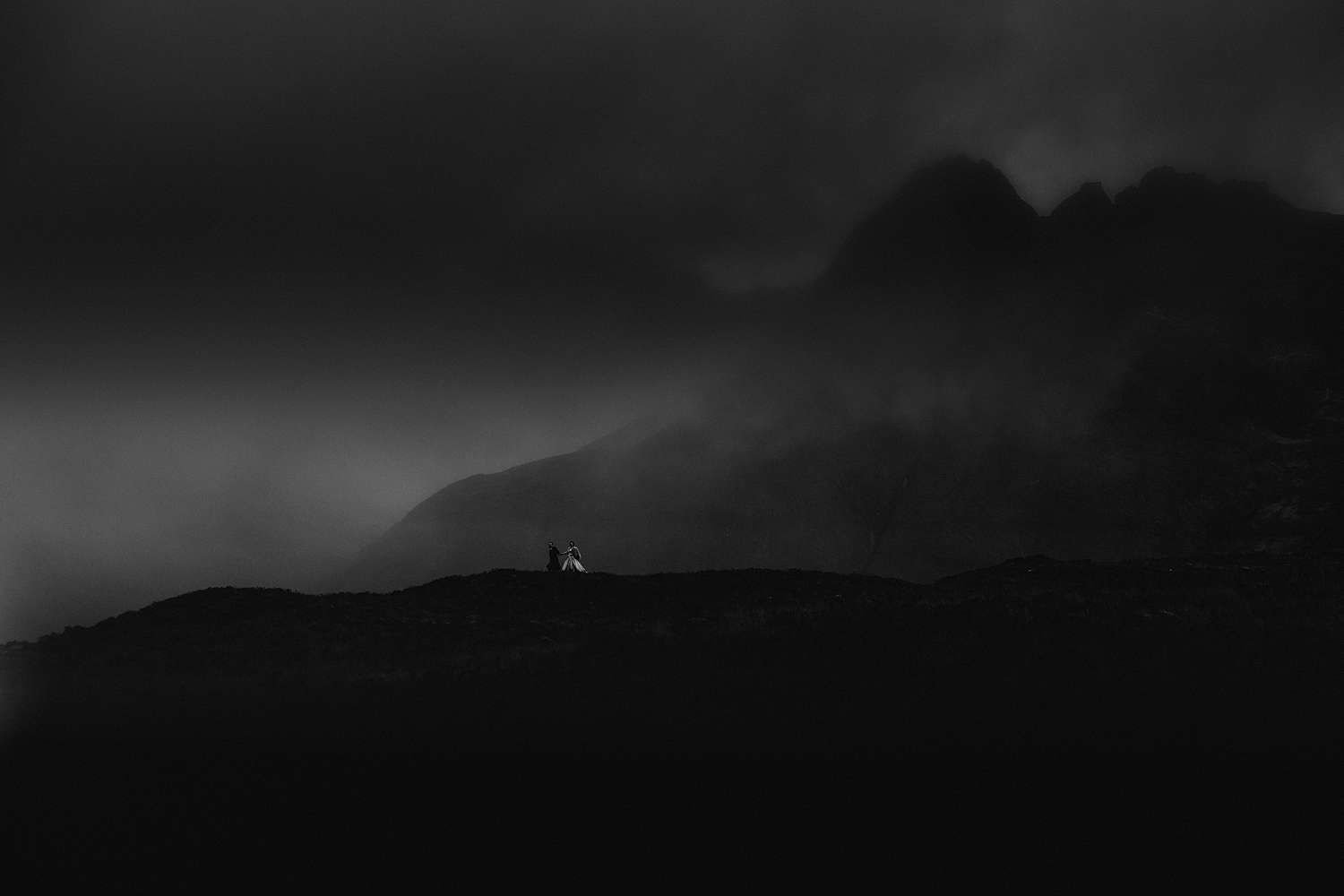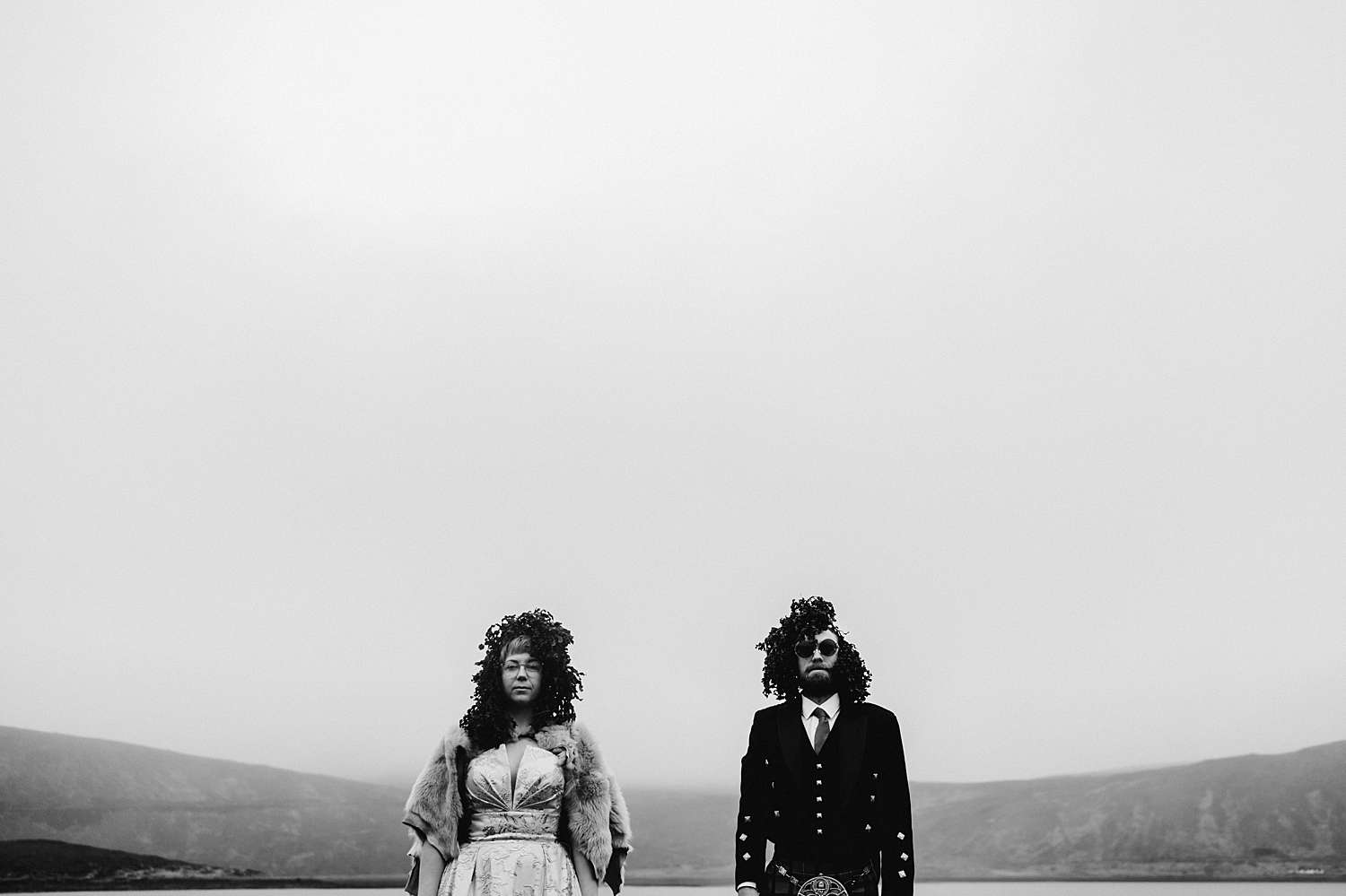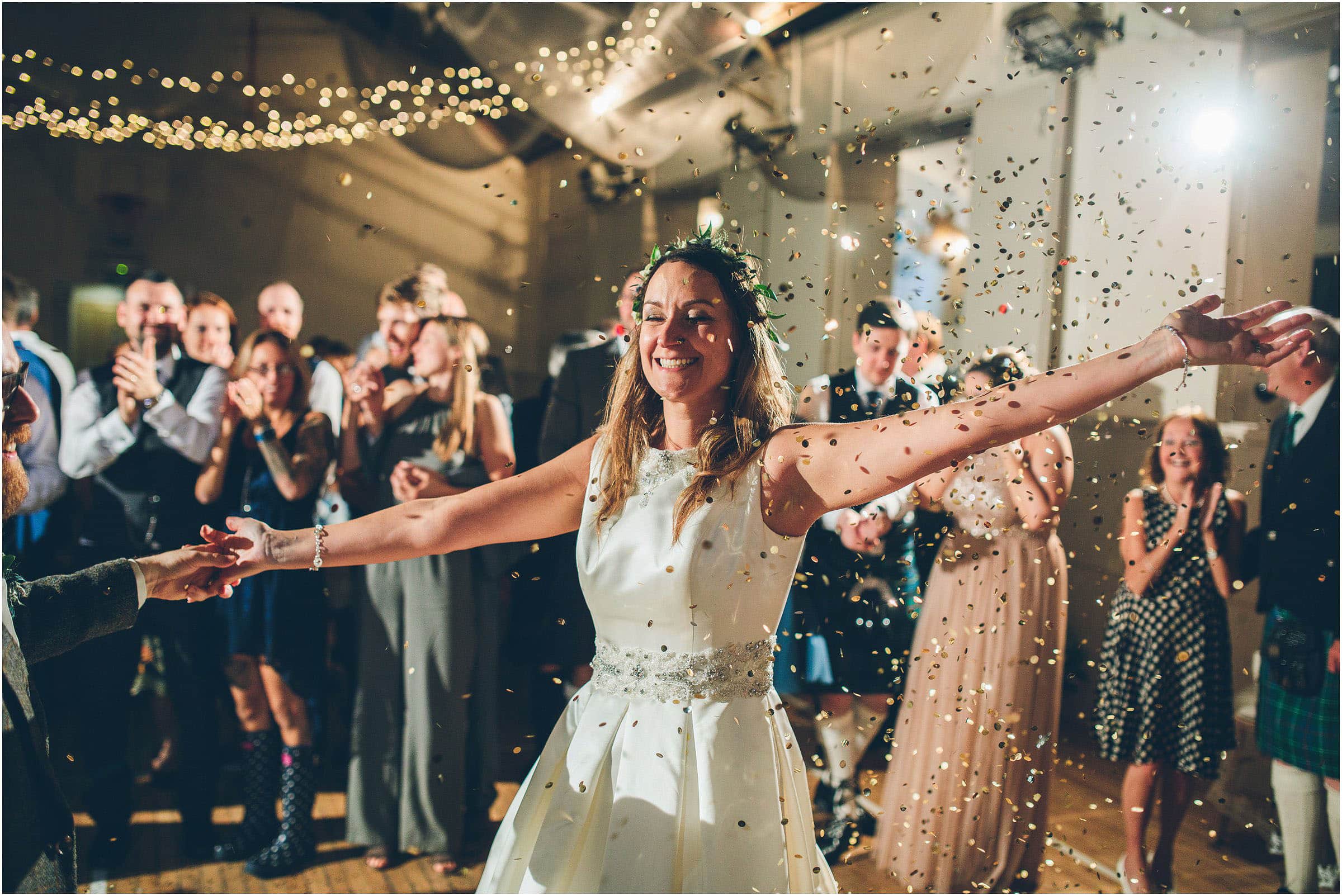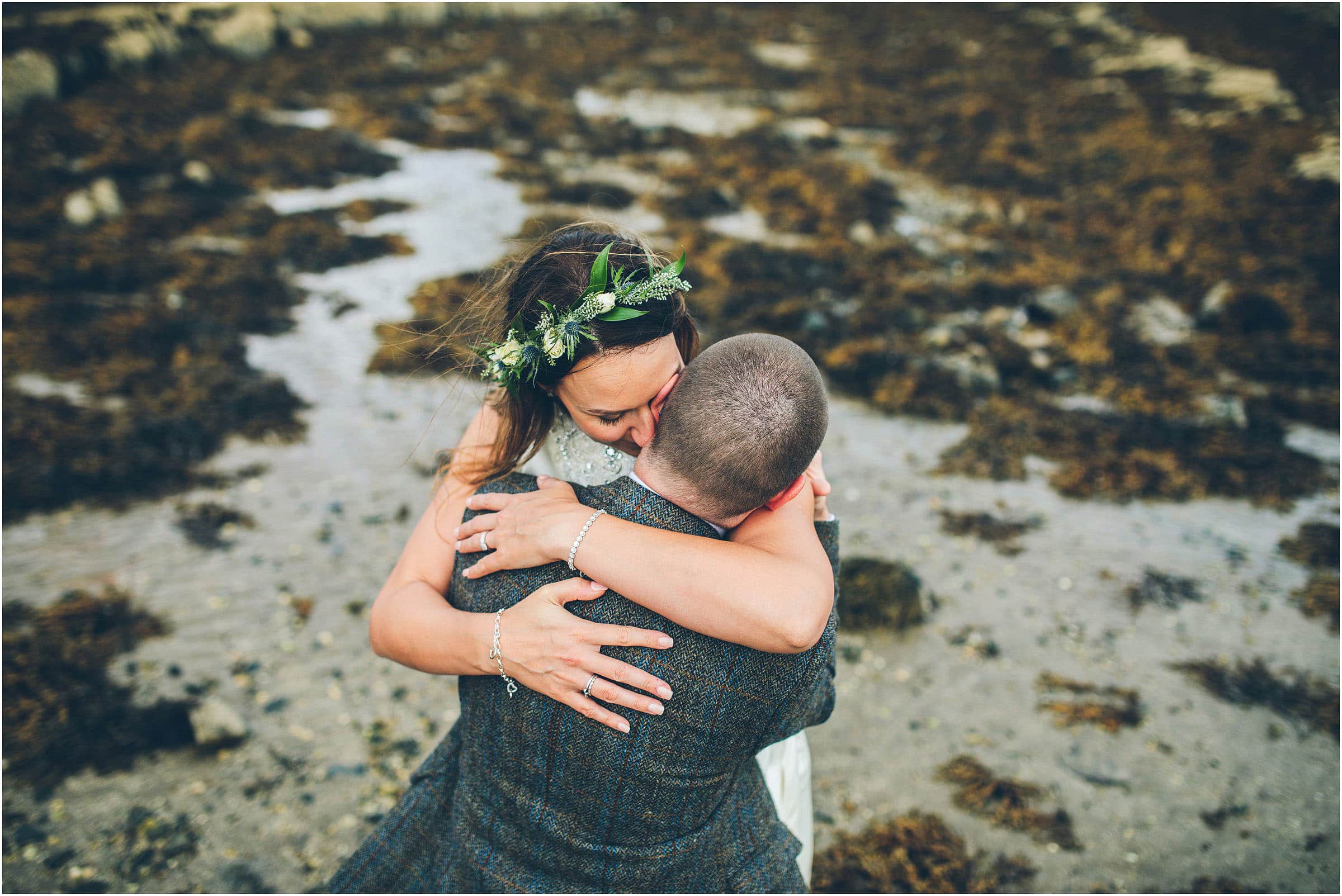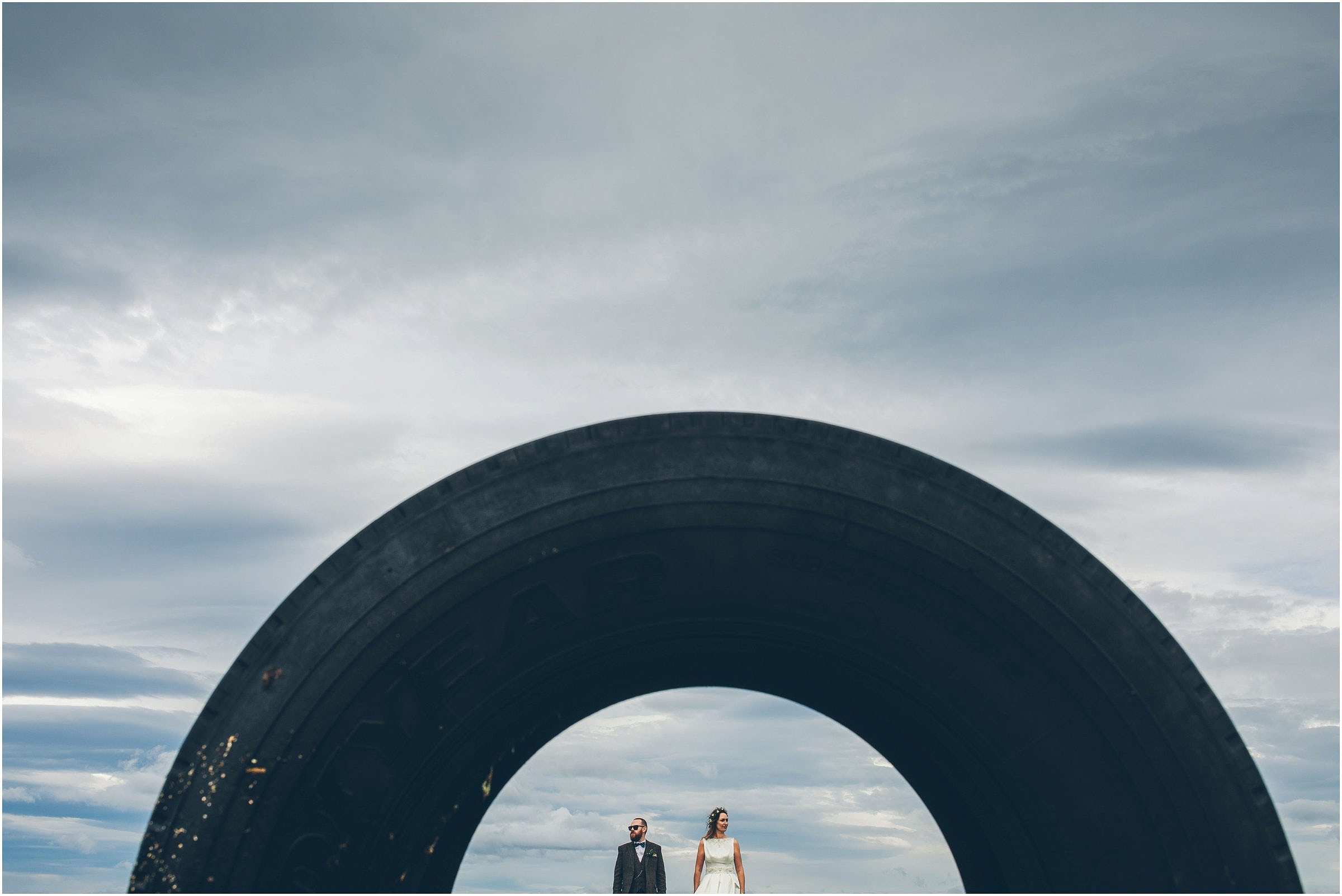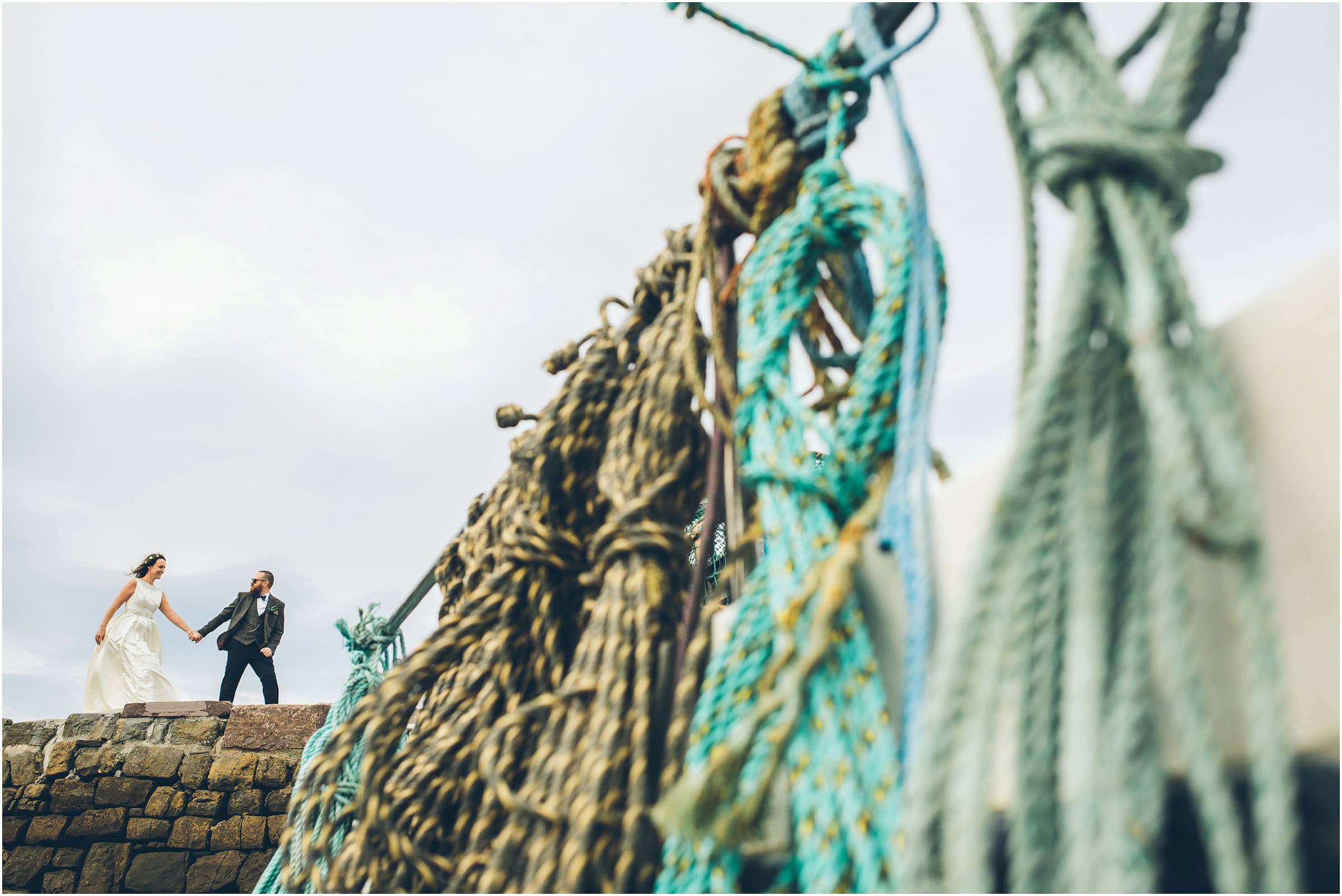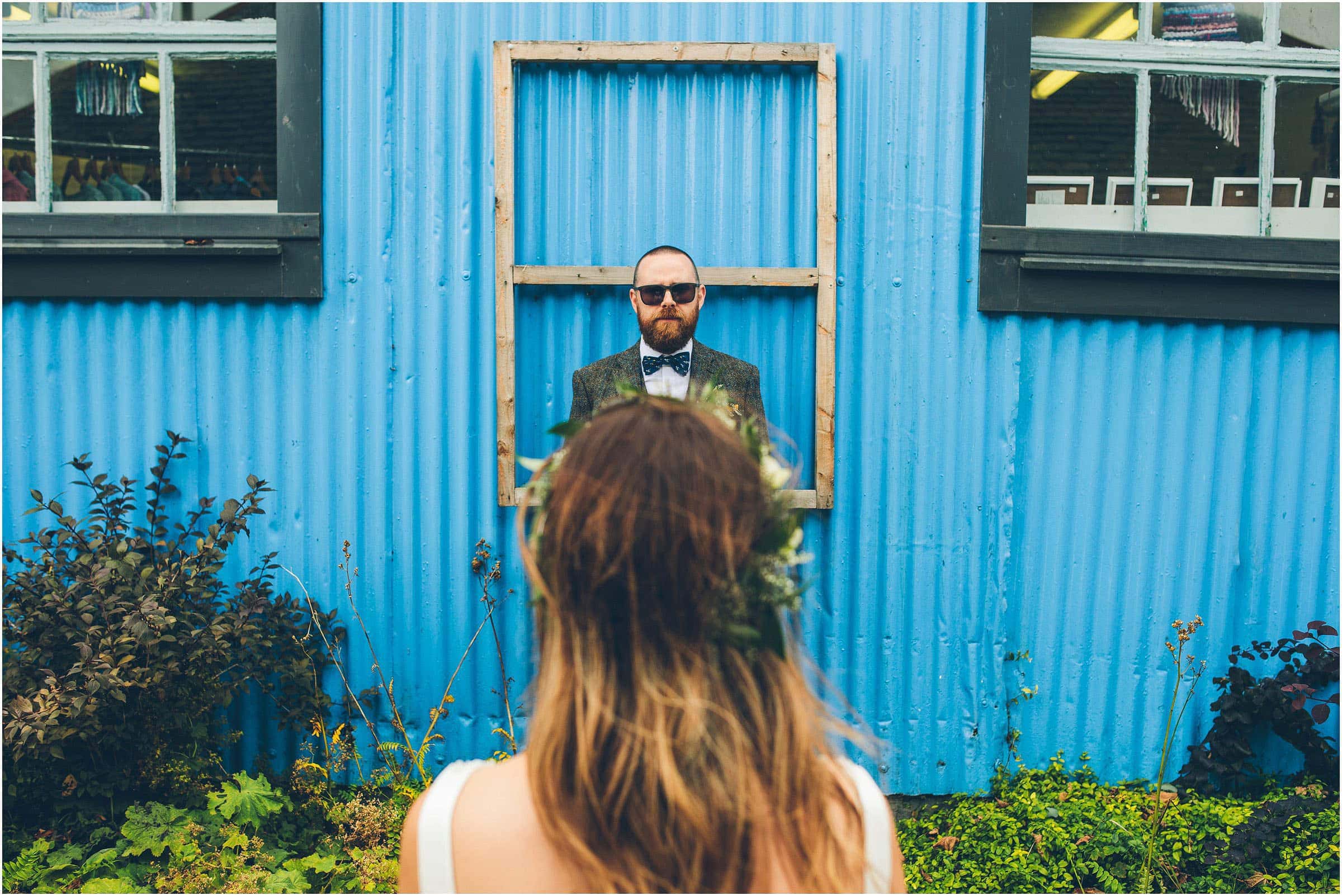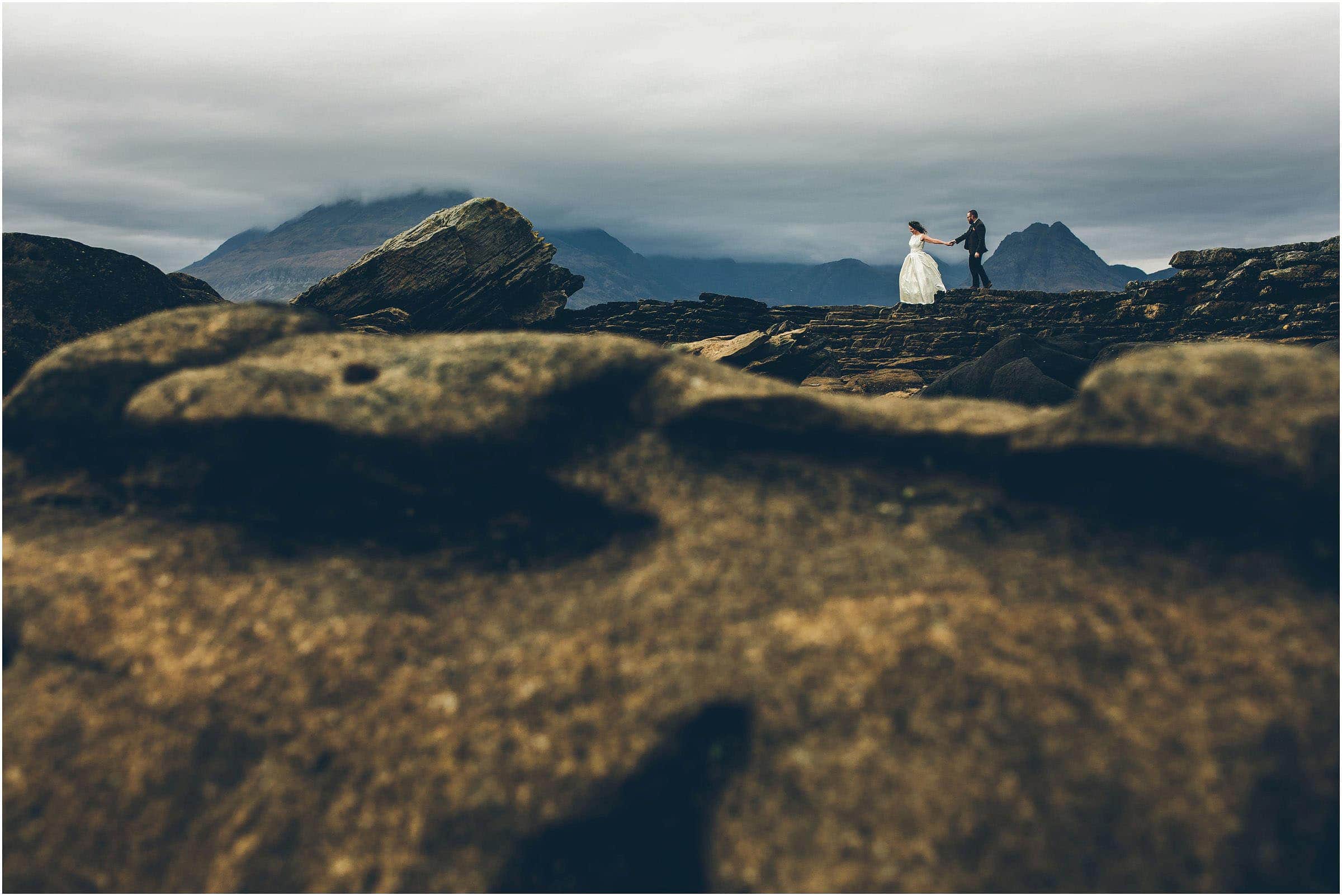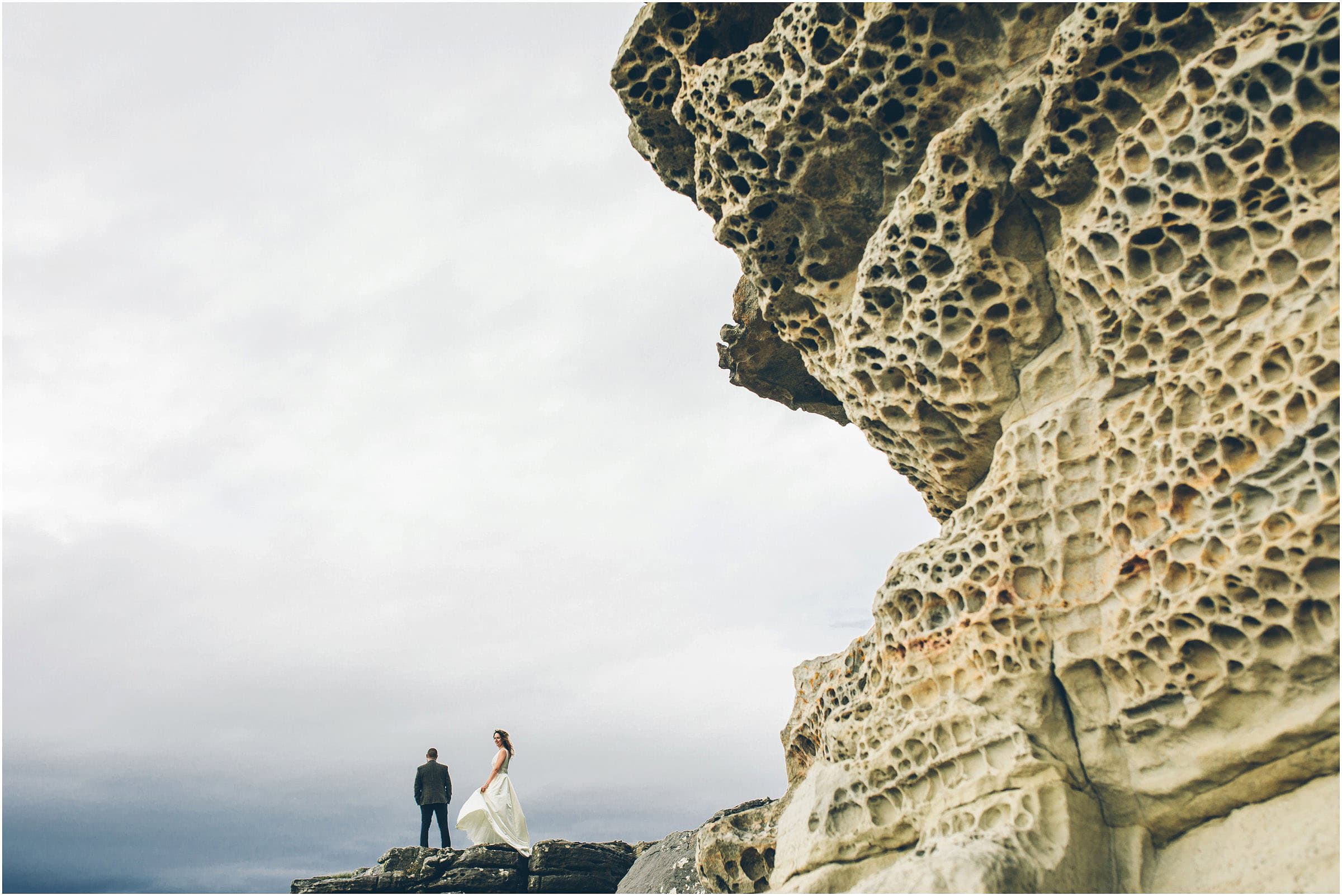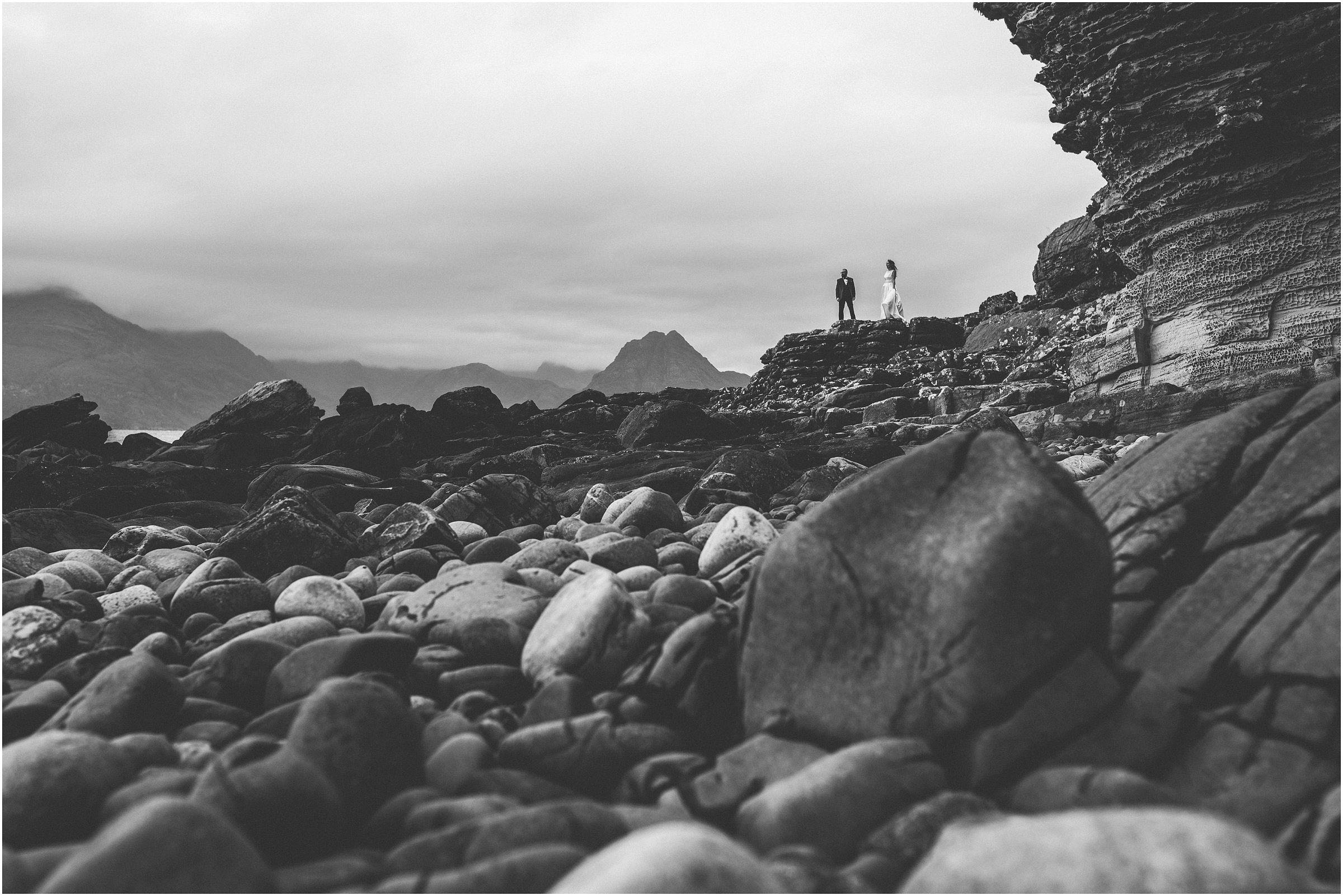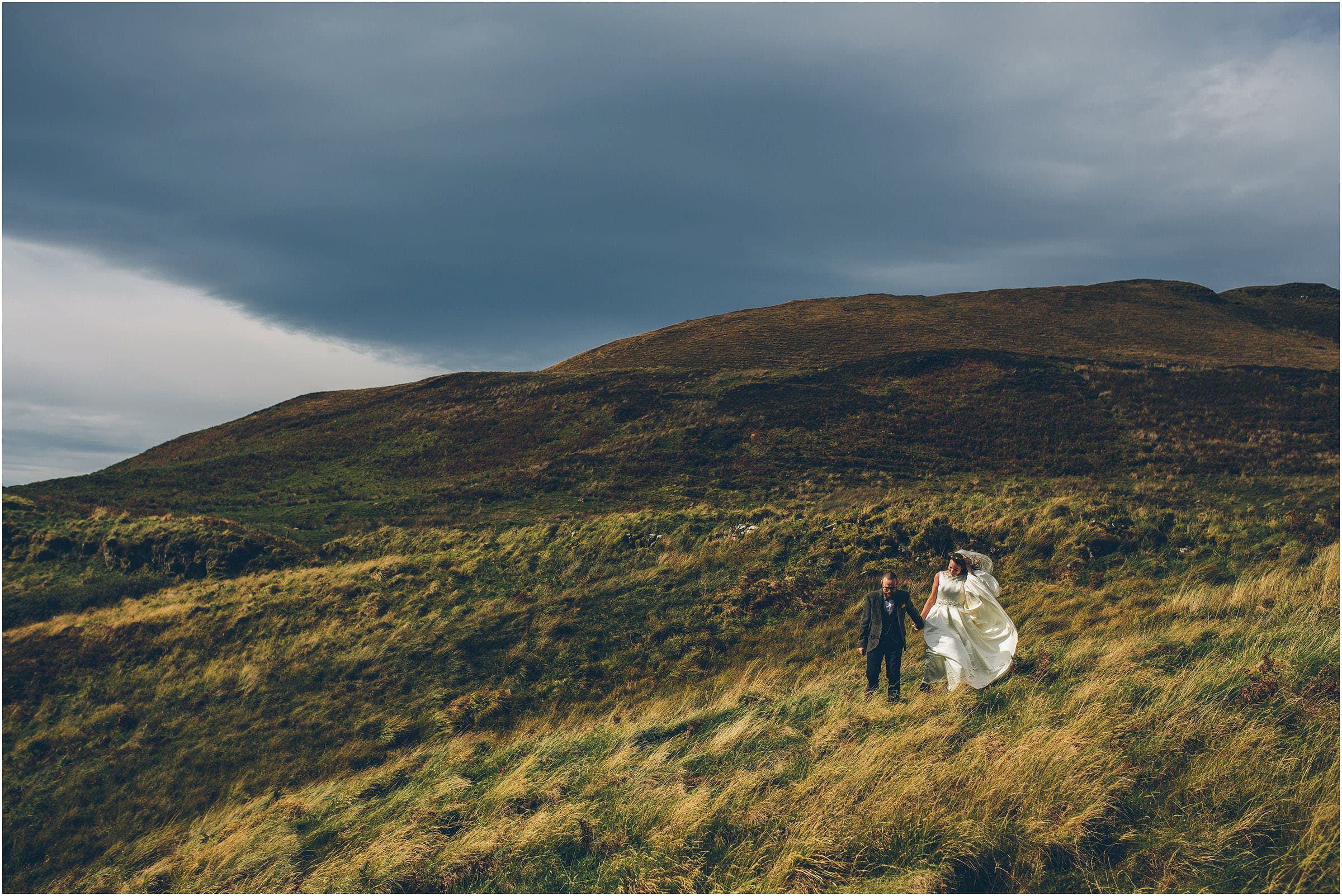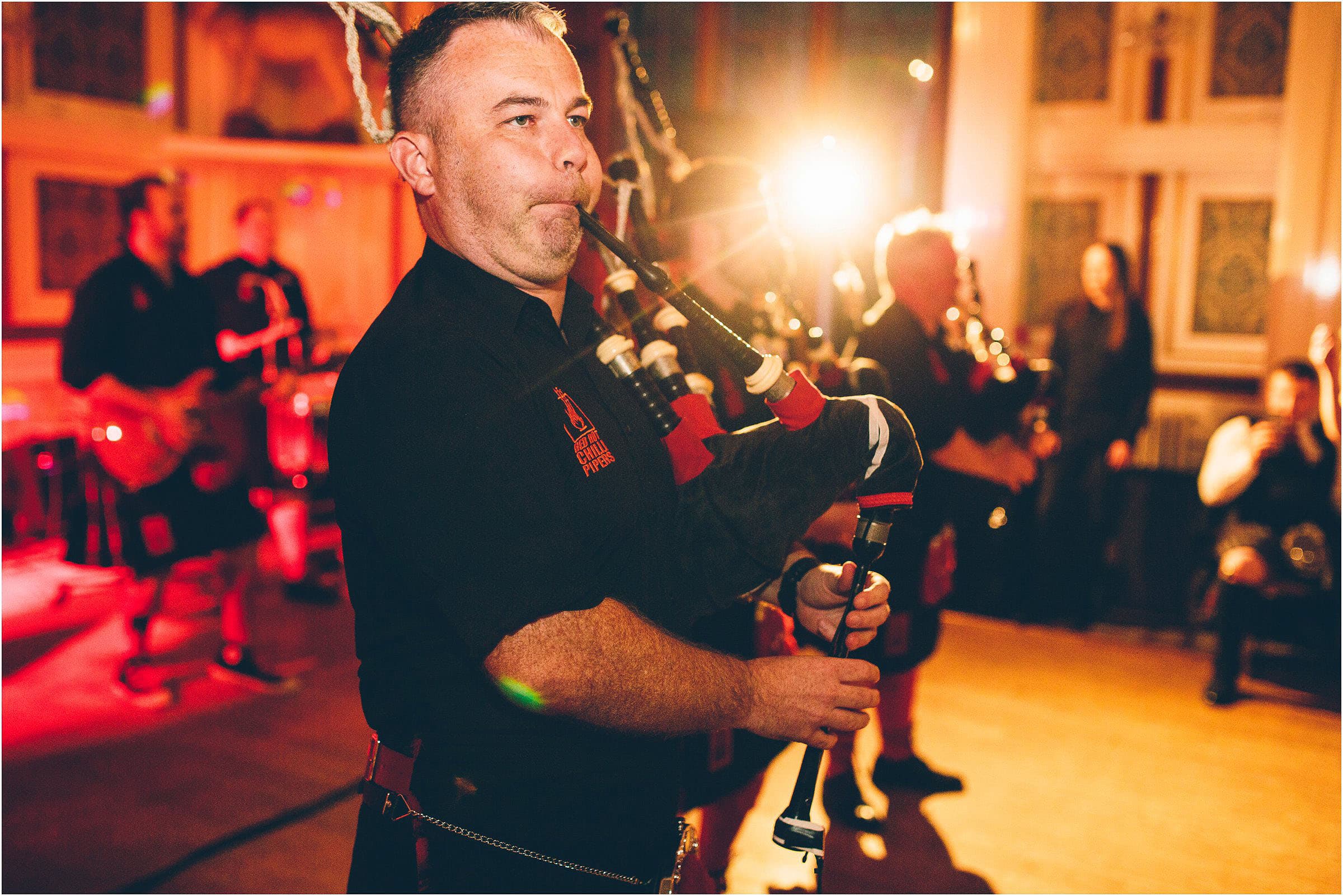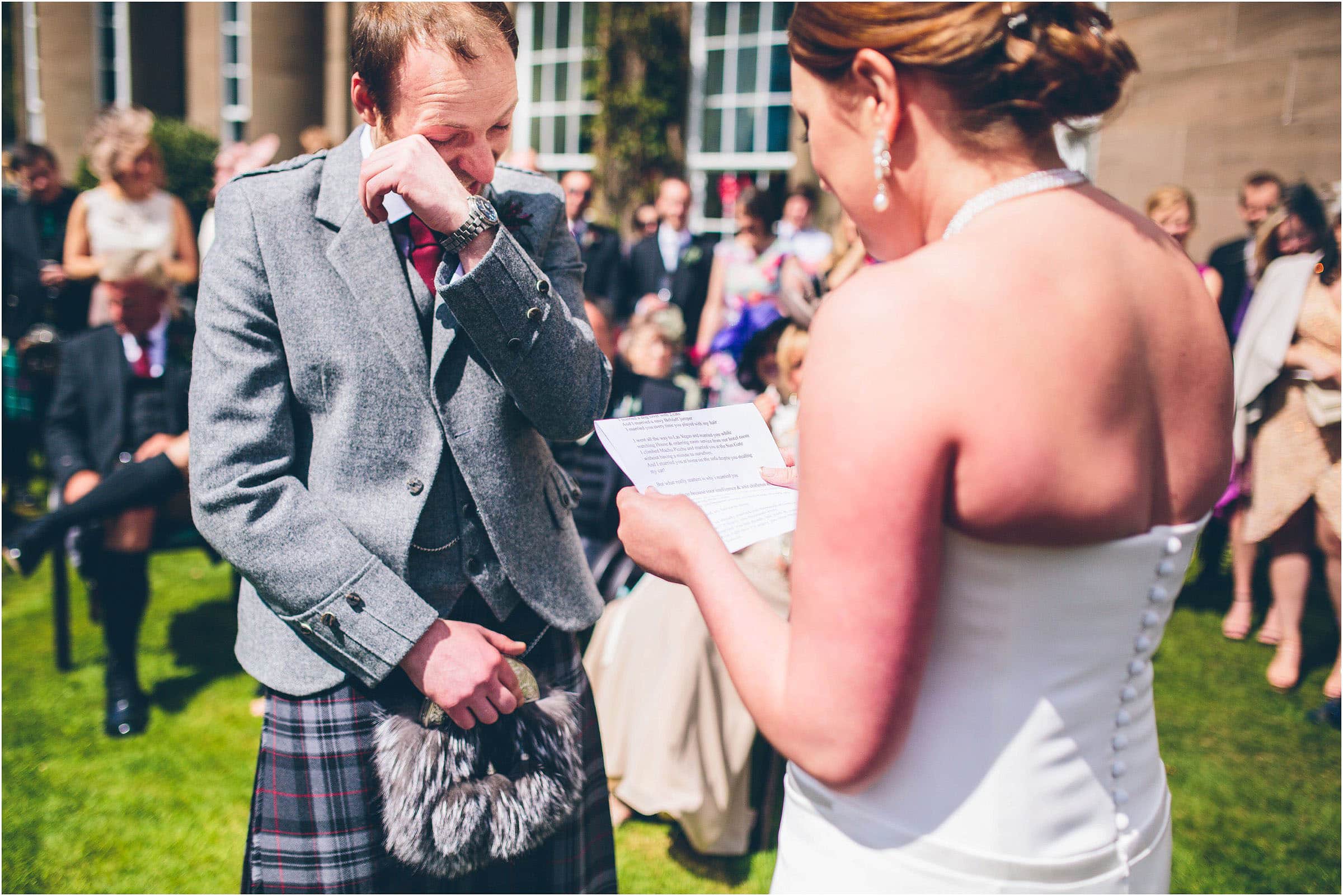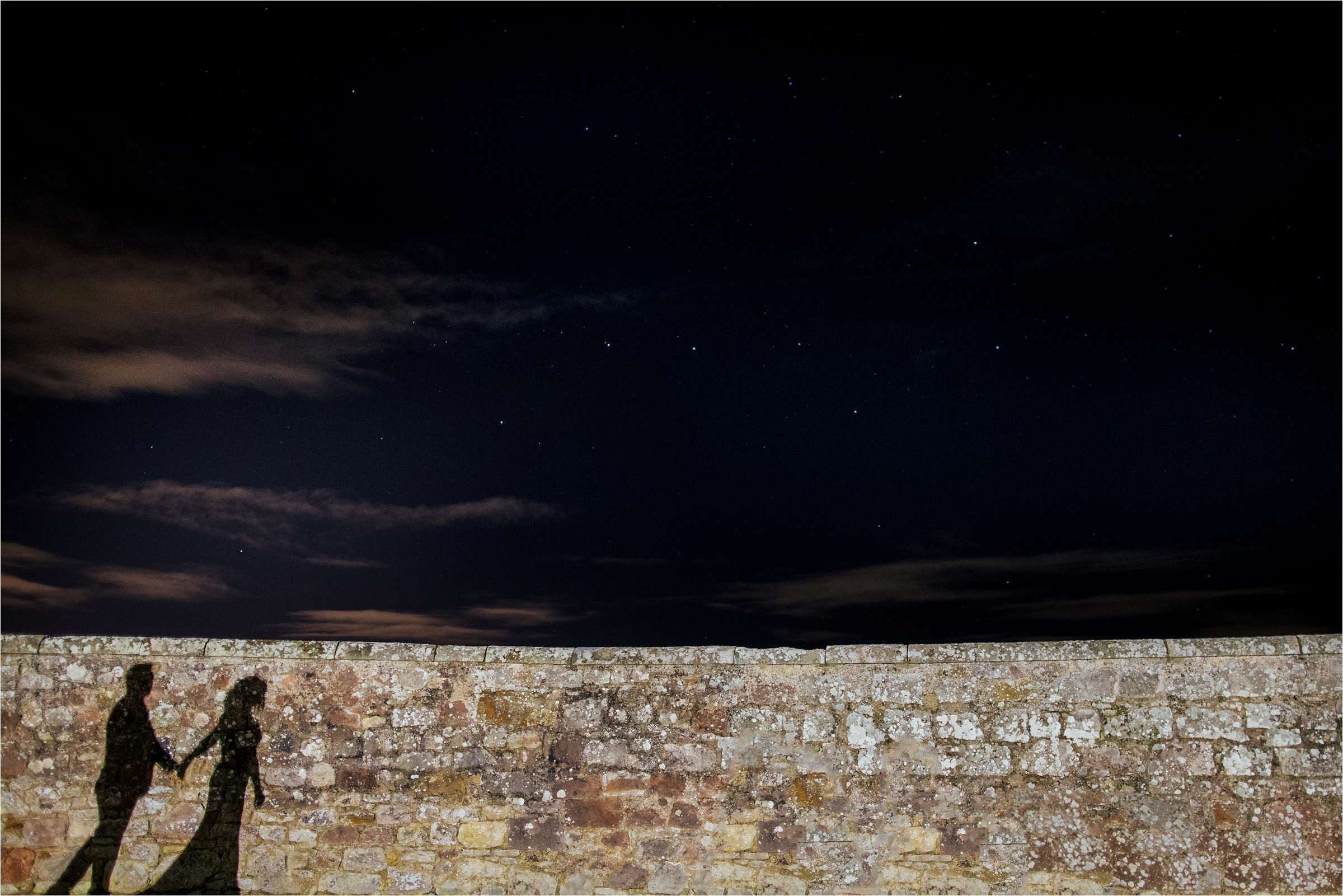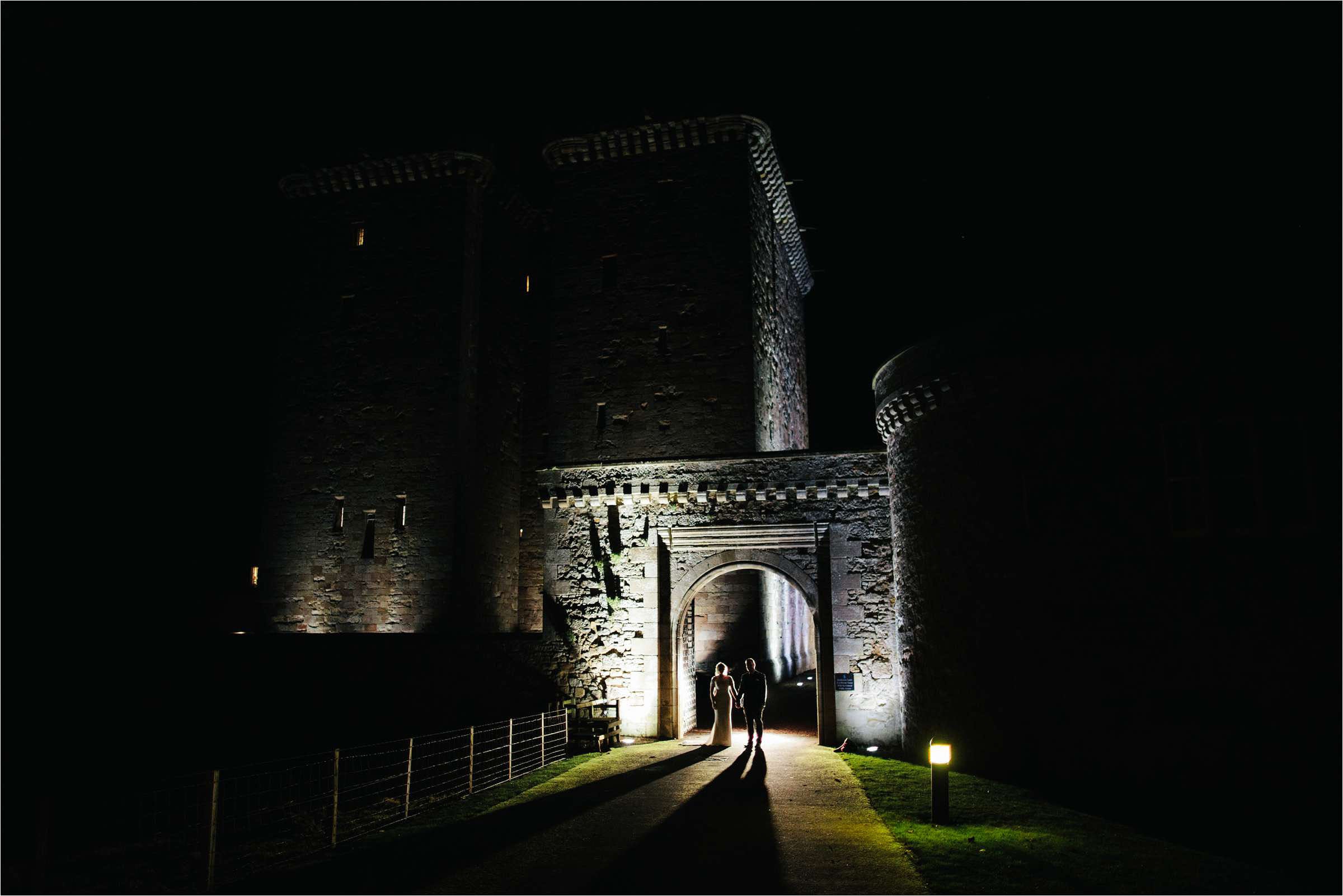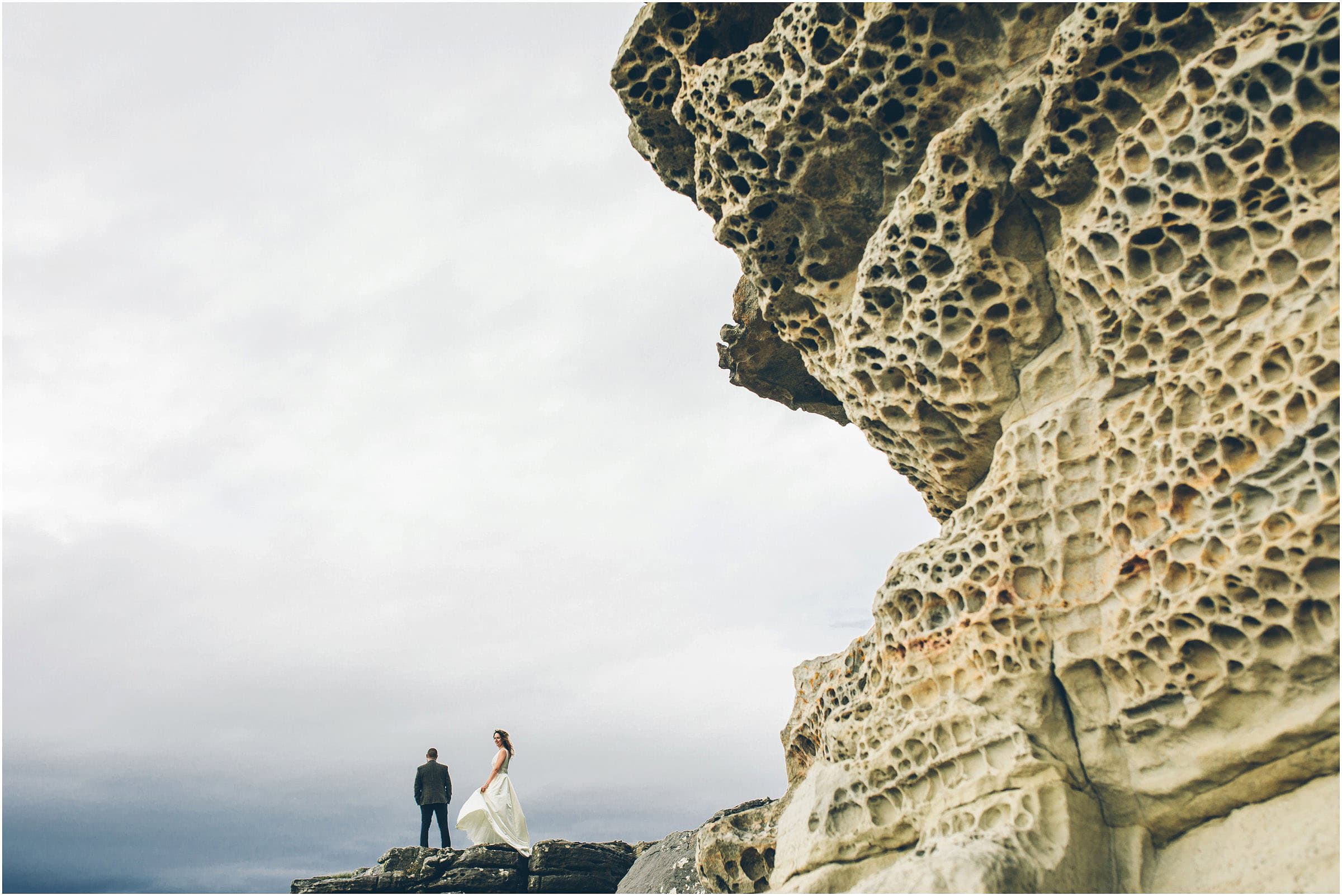 There are so so many reasons for you to pick Scotland as the place you would like to get married or elope. The first and most obvious is that it really is one of the most stunning countries in the world. It has some of the most varied and beautiful landscapes as well as boasting an impressive coastline. Another key factor to take into account when planning a Scottish wedding is that there are so many different types of venues you can choose from. From cosy country cottages to vast open estates, to rustic pubs and ancient castles, you really are spoilt for choice. And let's not forget, you are actually able to legally marry in any location in Scotland. So for the adventurous souls out there why not say your I do's on a remote beach or on the shores of a picturesque loch? I love being a Scotland wedding photographer and there is nothing a like more than driving north to meet some truly amazing couples in some of the most spectacular scenery in the world. I love the feeling of space you get when in the Scottish landscape, it's a true wilderness and it does special things to the soul. Coming from a landscape photography background means I'm in my absolute element when photographing weddings and elopements in Scotland. Of course, one of the most important aspects of planning a wedding is finding the right photographer to capture your special day. We love nothing more than helping couples plan their dream Scottish wedding and are always on hand to offer advice and guidance on what would work well for their big day. If you're getting married in Scotland and are interested in wedding photography that combines epic moments with stunning portraits in the Scottish landscape then ping us an email or WhatsApp message and we can talk about your plans.
from air, from WATER, from land
Pushing the boundaries of creative possibilities has always been at the forefront of our image-making. Liam is the only UK wedding photographer who creates images from the air using drone technology, from water using a specialist dive housing for his camera, and of course from land. He takes his drone and underwater housing whenever he shoots and will create these images if the conditions allow. All he needs is an adventurous couple who are excited about these types of photographs as he is.
A SCOTLAND WEDDING PHOTOGRAPHER PUSHING THE BOUNDARIES OF WHAT IS CREATIVELY POSSIBLE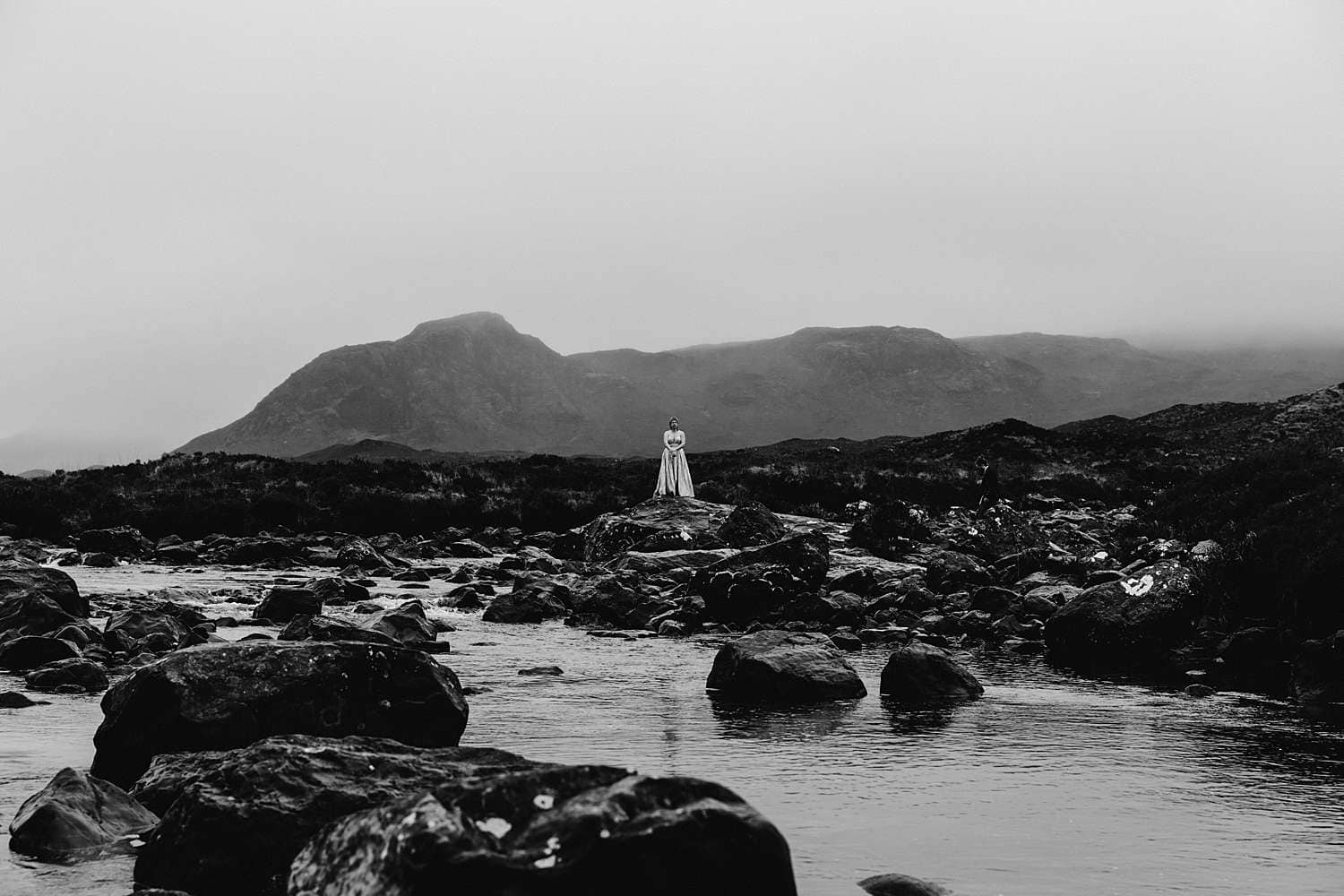 Creative wedding photography in Scotland
Scotland really is a stunning country with beautiful scenery, making it one of the best places to get married in the world. There are countless reasons why you should get married in Scotland, but the following are some of the most important ones. First of all, Scotland has a beauty that needs to be seen to be believed! From its sweeping valleys to its dramatic cliffs, to its picturesque lochs and deserted beaches. Secondly, There is a wealth of history and culture to be discovered in Scotland, making it the perfect place to start your life together. Thirdly, Scotland is home to some of the best food and drink in the world, so you and your guests will be spoilt for choice. Lastly, Scots are known for their friendliness and hospitality, so you can be sure that you will receive a warm welcome on your big day. So if you are looking for a truly special place to get married, look no further than Scotland.
GET IN TOUCH!
WE'D LOVE TO HEAR ABOUT YOUR Scotland WEDDING PLANS!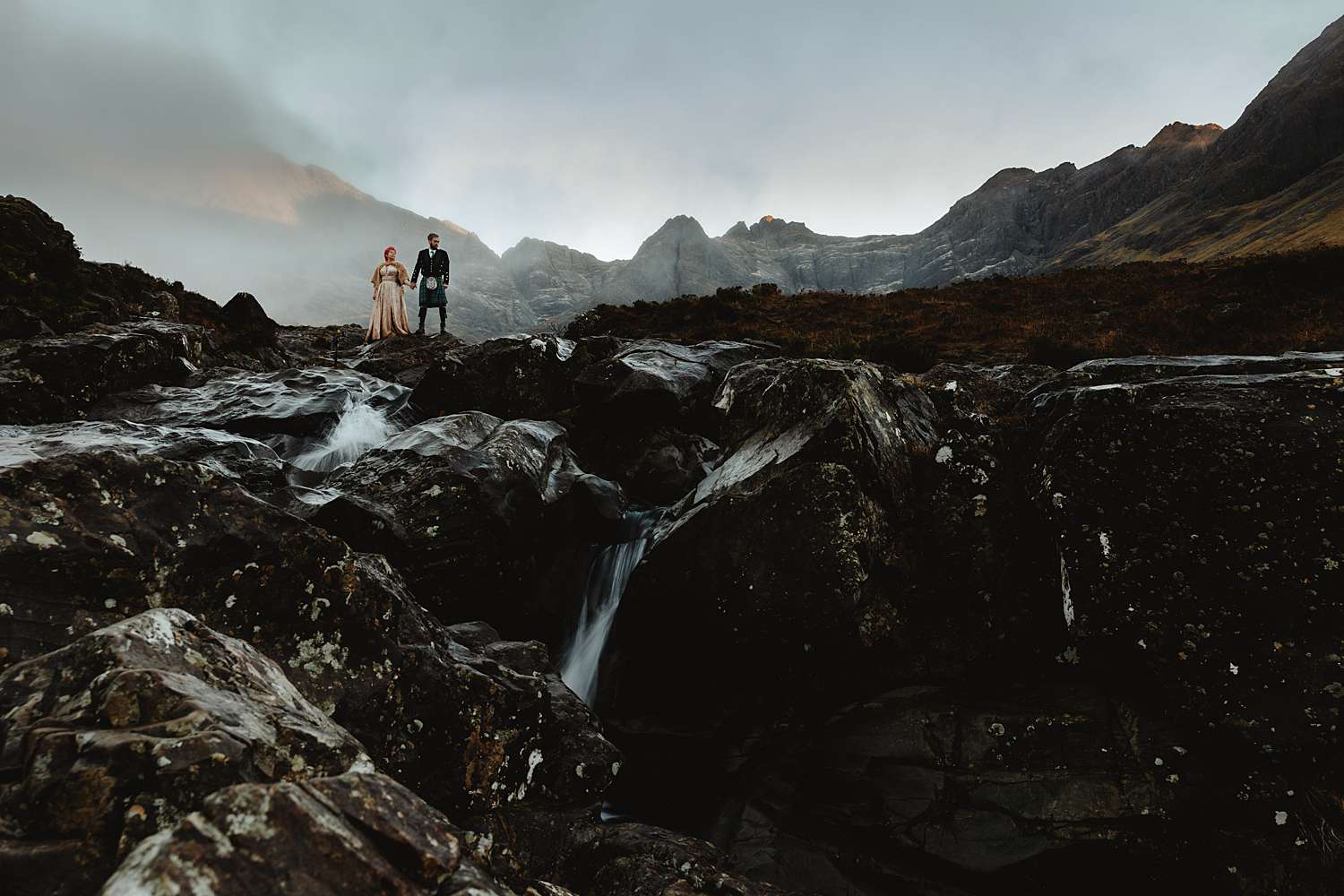 FEATURED SCOTLAND WEDDINGS