Once again thanks for stopping by and taking the time to look through our website. We are Liam + Bee, London wedding photographers shooting in a non traditional style all over our great capital.  We have travelled all over the world in our job but there is no place quite like our very own 'big smoke', London! We have researched hard and have crammed as much information into this section as possible. If you're after a London wedding photographer with a strong creative style we'd love to hear from you.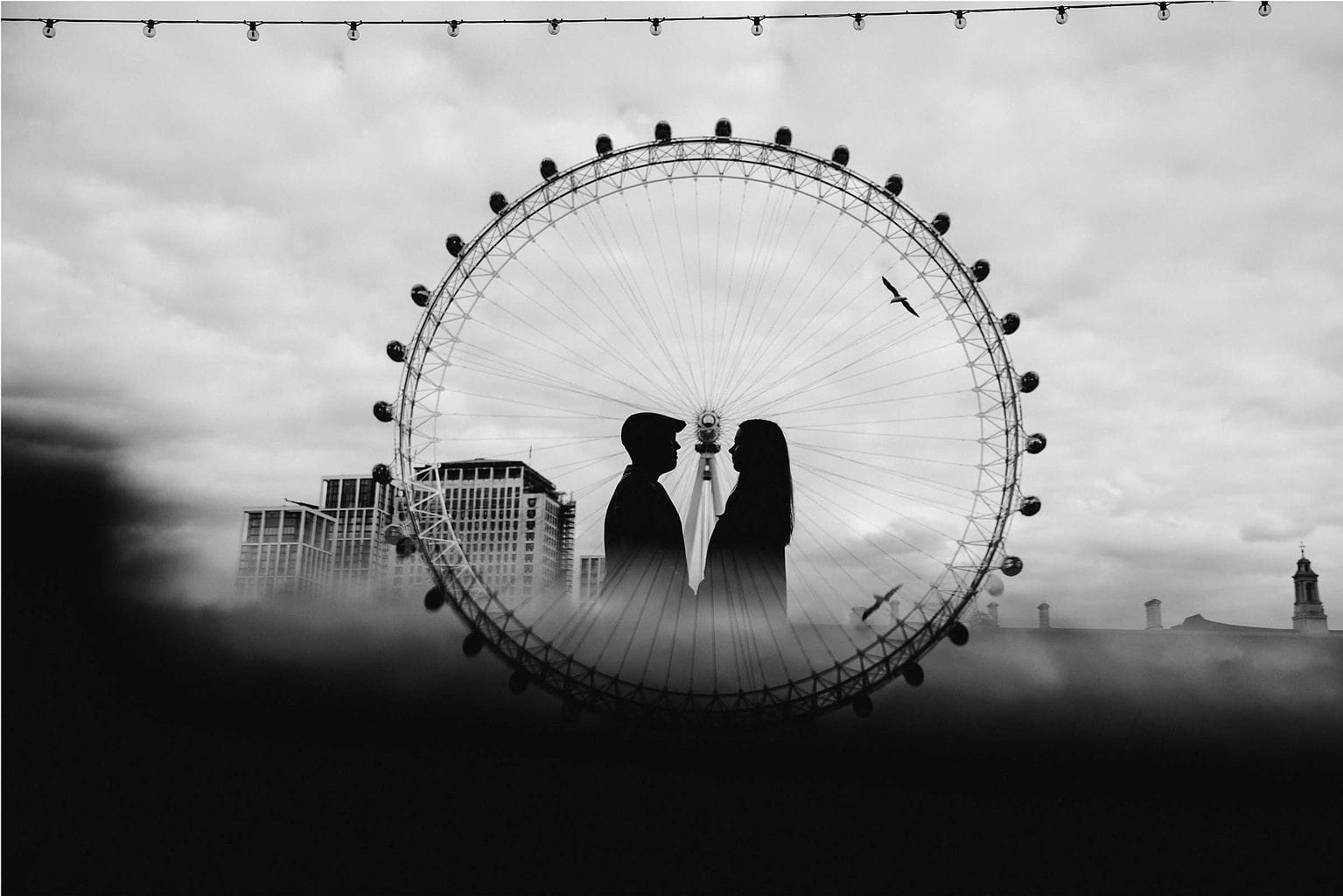 Having photographed weddings in London for the past 20 years it's fair to say it's one of our favourite places
Taking your wedding celebrations to the bright lights of London may not be your first choice of wedding location but hear us out. There's no denying Britain's capital city is FULL of life, culture, vibrancy and is home to some of the most iconic architecture in the world. There are so many photographic opportunities for a wedding photographer it's 100% one of our favoutite places. Not forgetting that city weddings come with all of the charm and elegance of rural nuptials, but with lots more things to see and do and with many more wedding photo opportunities ! There are heaps of reasons why it's an iconic location for many couples to hold their wedding, and why we absolutely love being London wedding photographers. When you think of London you may immediately think 'urban', and while this is partly true there are also so many hidden gems dotted around the city. A London wedding doesn't have to be ultra-modern and urban, it can also be classic, historical and incredibly elegant. Whether that's a picnic in the park, a hotel reception for 100's of guests or a whirlwind tour of London's famous landmarks with your partner, your London wedding photographs are going to sing. Why consider London for your wedding location? Maybe you met there, or simply love the vibe? We think celebrating in these cool, diverse spaces can be exceptionally meaningful – and oh so fun! Especially in London, our capital is a buzzing metropolis teeming with history, LIFE and vibrant culture and there are so so many locations to create awesome London wedding photography. Being a London wedding photographer, it feels only right to comment on how photogenic this city is. The backdrops. The opportunities! From black cabs and big red buses to transport your guests, to retro telephone boxes, urban graffiti and the iconic skyline. What we love most though are the buildings. The variety of architectural features are a journey through history, and can all be considered beautiful backdrops, begging to be in the frame!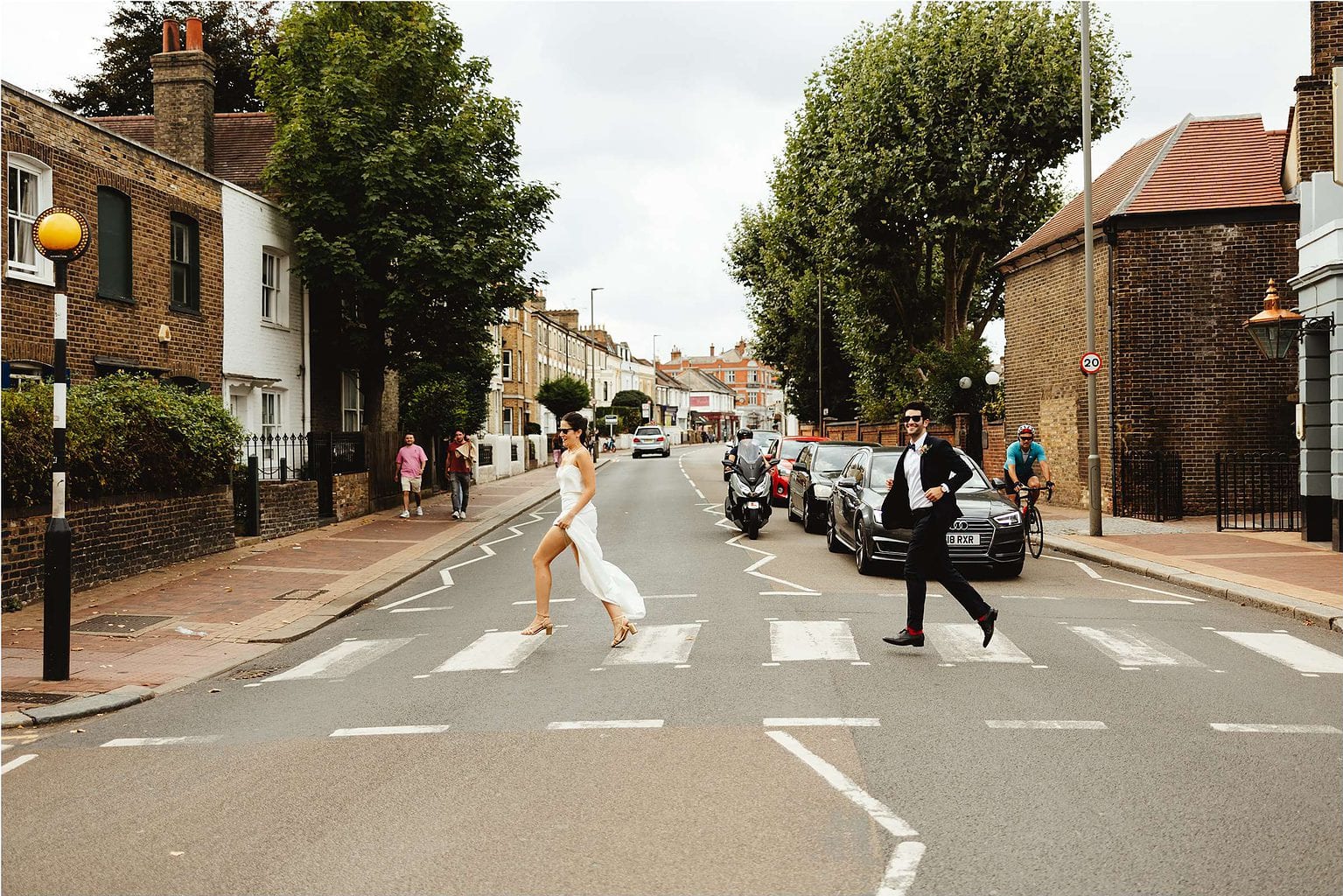 Why not get wed in the heart of the capital and then jump in an Uber or sail down the Thames for your couples photographs and a snapshot of this fabulous city? But, you have been warned - if you're out and about in your wedding attire you will attract quite a lot of attention! Queue beeping cars, lots of adoring looks and heart-felt well wishes in abundance. You have most likely seen or at least heard of some of the most iconic buildings and backdrops in London. Most renowned probably being the Houses of Parliament and Big Ben. Steeped in over 1,000 years of history these structures feature the most equisite architecture, not to mention the location - sitting right on the banks of the Thames, a perfect location for some creative London wedding photography. But of course Westminster alone is not London. There are sooo many more amazing places to photograph portraits. Consider other iconic London landmarks such as Tower Bridge, Trafalgar Square, Buckingham Palace, the Southbank (a personal fave), St Paul's Cathedral, the list goes on! London certainly gives you plenty of bang for your iconic landmarks buck! That's not even mentioning all of the beautiful parks and green spaces which make up one-third of London's footprint and can give you that romantic garden / botanical setting to your London wedding photographs. These are all within reach when you get married in this gorgeous melting pot of a city. Due to London's iconic and multicultural status it actually makes a perfect location for when you have family traveling from abroad. There are fantastic transport links with five international airports and a high-speed Eurostar rail link meaning welcoming family and friends travelling from afar is pretty convenient. For those closer to home, red buses, black cabs and the underground links can help guests get to and from the wedding quickly and with ease. Lets not forget that for guests coming from further afield your wedding celebration could be the perfect excuse to extend their stay and indulge in a bit of sight-seeing to truly soak up some of the city's vibrant culture. You could even kick off your honeymoon there too!