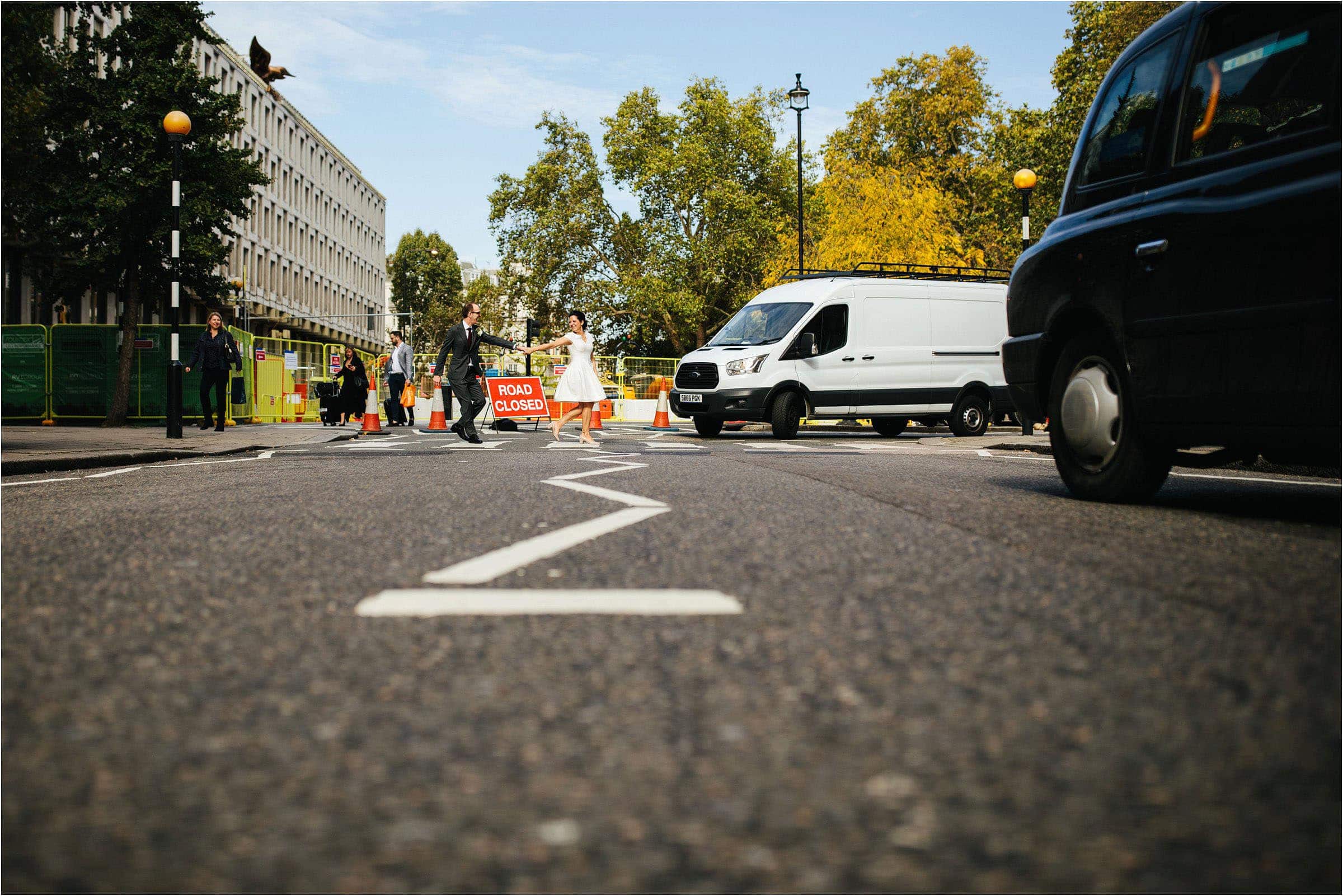 I've been very luck to have shot many awesome weddings in London since starting out in the job way back in 2002. Each time I visit London as a wedding photographer I never know what to expect from the hustle and bustle of our great capital. I board the train in leafy Delamere Forest in Cheshire and head south. I spend most of the journey listening to music and staring out at our beautiful countryside and as we near the capital I notice the landscape being replaced by buildings until I arrive in the concrete jungle! Now I have to admit, I'm a country boy and I love the isolation living in Delamere brings me. That being said, I'm attracted to situations that challenge me, situations that are out of my comfort zone. I find shooting in London taps in to a side of my personality that thrives under pressure, which fuels my creativity.
Ana and Eduardo originate from Mexico and now live in Notting Hill, London. I first met them for their London engagement shoot a couple of months prior to the big day and they took me on an adventure around their local stomping grounds. We laughed, we ate olives, we drank wine, we created some awesome London engagement photographs! I found myself being on a similar level, a level the doesn't take ones self too seriously and I just knew their wedding was going to be a similar experience.
Along came the big day and I was right. There were no nerves, no urgency, just two people looking forward to committing themselves to each other in front of their loved ones and then eating some fine food in one of Mayfairs finest eateries. Their ceremony took place within the beautiful surroundings of Chelsea Town Hall.
Although originally Manchester and Cheshire wedding photographers, we now shoot UK wide, including many weddings in London and Destination weddings all over the world. We'd love to hear from you wherever in the world you are getting married.