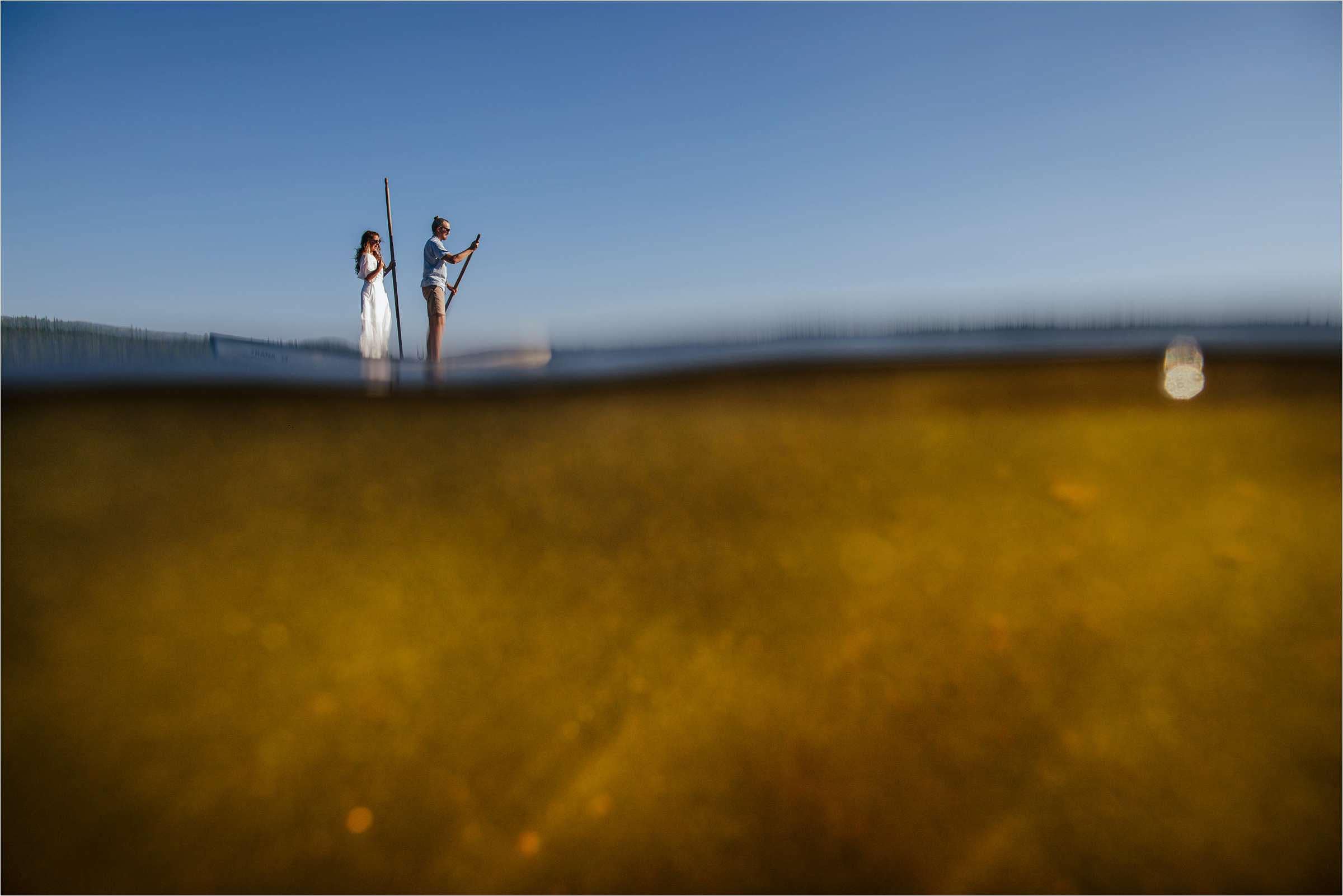 Norway Wedding Photographer
Are you planning a wedding in Norway and looking for a Norway wedding photographer? Well hello there, we're Liam and Bee – multi award winning UK wedding photographers and Destination wedding photographers with a strong creative style.
What could be more romantic than getting hitched in one of the most stunning countries in the world? Norway is renowned for its mountains, fjords and stunning landscapes, making it the perfect place to say "I do" and the perfect place for epic wedding photographs. And with the northern lights or midnight sun lighting up the sky, you're guaranteed a truly magical experience. Not to mention, there are plenty of photo opportunities against some of the most picturesque backgrounds imaginable. So if you're looking for a truly unique and breathtaking setting for your wedding day, Norway is definitely worth considering and we'd love to join you to create some incredible wedding photographs.
I've always had a fascination with nature, I feel drawn to the landscape. There is something so calming and invigorating about being in a place surrounded by trees, mountains, and lakes. I've also always had a fascination with Scandinavia – it's not a place we immediately associate with holidays as traditionally we brits head south in search of sun. Scandinavia, to me, has always been an enigma of a land. A magical place of trees, lakes, mountains, and discovery … so you can imagine just how excited I was when I received an enquiry from Jes about photographing their wedding in Norway on the shores of Lake Langvatnet!
The more I learned about Jes and Kristian, and their destination wedding plans, the more it appeared like the absolute dream wedding for me. These guys are in love with nature, indeed, it plays a big part in their career choices. They wanted their wedding in Norway to be as sustainable as possible and in fact, it ended up being carbon neutral in the end after they planted a number of trees to offset their carbon footprint. To these guys, there where three things that that should be pivotable at their wedding – friends and family, nature, and amazing wedding photography. They chose me to be their wedding photographer in Norway as they could see something in my work that reflects their love of nature, and their playful humorous side.
On the big day itself Norway was basking in one of its hottest days of all time, it was 35 degrees! They married on the shores of lake Langvatnet and it could not have bee more perfect. All food was prepared by friends and family the day before, and all the booze was home brewed by non other than the awesome groom, Kristian! To give people an idea of what you can achieve if you really put your mind to it, they spent half their budget of wedding photography, and we're by no means expensive! You can have the wedding of your dreams in an amazing location like this if you just stop and think for a moment about unnecessary expenses … at the end of the day it simply comes down to two things, amazing company and in a location that is special to you.
Jes and Kristian, thank you so so much for choosing me to be your wedding photographer in Norway … it was magic!
If you've stumbled across this post and are recently engaged, many congratulations. Get in touch if you're looking for a photographer with a difference :)