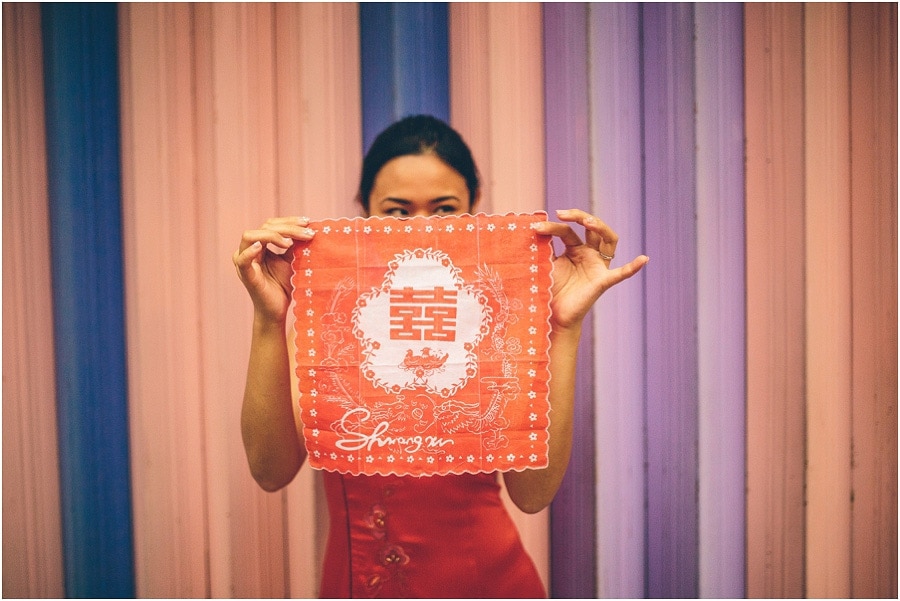 Jo + Merv's Wedding in Borneo – Borneo Wedding Photography
Boom boom, ding ding, round 2!
So after what was an incredible few days in Singapore we all drove in convoy over the border to Johor Bahru in Malaysia … Jo's hometown :) Whilst there we were all treated to an awesome seafood dinner by the sea and quite possibly some of the best chilli crab I have ever tasted … it was yummy!
The following day we awoke at 4.15am and I followed Merv to Jo's parents place to photograph the 'fetching of the bride'. This is the groom quest for the day and he must complete a series of challenges, one of which was to sing Whitney Houston's I will always love you at the top of his lungs in order to win his bride. Awesome singing Merv buddy ;)
After this we all hopped on a plane to continue their wedding adventure in Borneo! The celebrations in Borneo took place at the prestigious Sarawak Club in Kuching were we all Yum Singed the night away and drank alot of Brandy :) My destination wedding adventure ended with some bride and groom portraits around Kuching the following day followed by the obligatory bottle, or two, of Tiger with Merv, Jo, and some of their friends from Australia … the perfect end to their wedding in Borneo :)
So … on with the highlights.
Enjoy :)
Liam