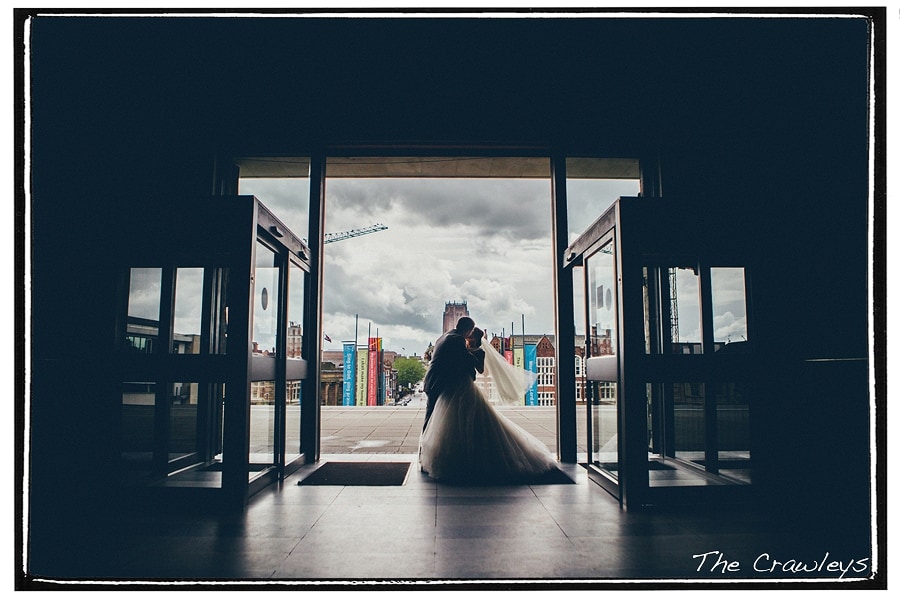 Hannah and Martin, now Mr & Mrs Rocks (how cool is that surname!), married at Liverpool's Metropolitan Cathedral and then held their reception at the beautiful West Tower in Lancashire.
I know its a bit of a cliche to say that scousers are well known for their sense of humour but its completely true – whenever I shoot a scouse wedding there is always a real sense of fun and energy in the atmosphere and the wedding of Hannah and Martin was no exception. These guys literally ROCK! – see what I did there Mr & Mrs Rocks ;)
It rained for most of the day but this didn't dampen the spirits – these guys know how to party. True to form Martin turned up late… 5 minutes before the ceremony to be exact! Secretly I think Hannah knows her man too well so she "Rocked" up 30 minutes late just to make sure Martin was given enough time to arrive without bumping into her ;-))
After a beautiful ceremony within the grand setting of Liverpool Met Cathedral it was off to West Tower for the party and quite possibly the funniest speeches I have ever heard!
I love a scouse wedding!
Here are your highlights guys …