Couple, Wedding & engagement Photography
You may just have got engaged (congratulations!) ... fancy a pre wedding shoot?. You may be travelling from overseas and would like some amazing engagement photography to show the amazing sights you have visited. You might not have any reason at all other than wanting some crazy cool pre wedding photos of the two of you.
Consistently named as one of the best wedding photographers in the United Kingdom, we have an enormous amount of expertise, experience, talent and creativity when it comes to pre-wedding shoots and engagement photography. You are in super safe hands with us.
Our passion lies in creating iconic portraits of people – that you will have in frames for years to come and will be passed down to your grandchildren (who will think you are the best grandparents ever!)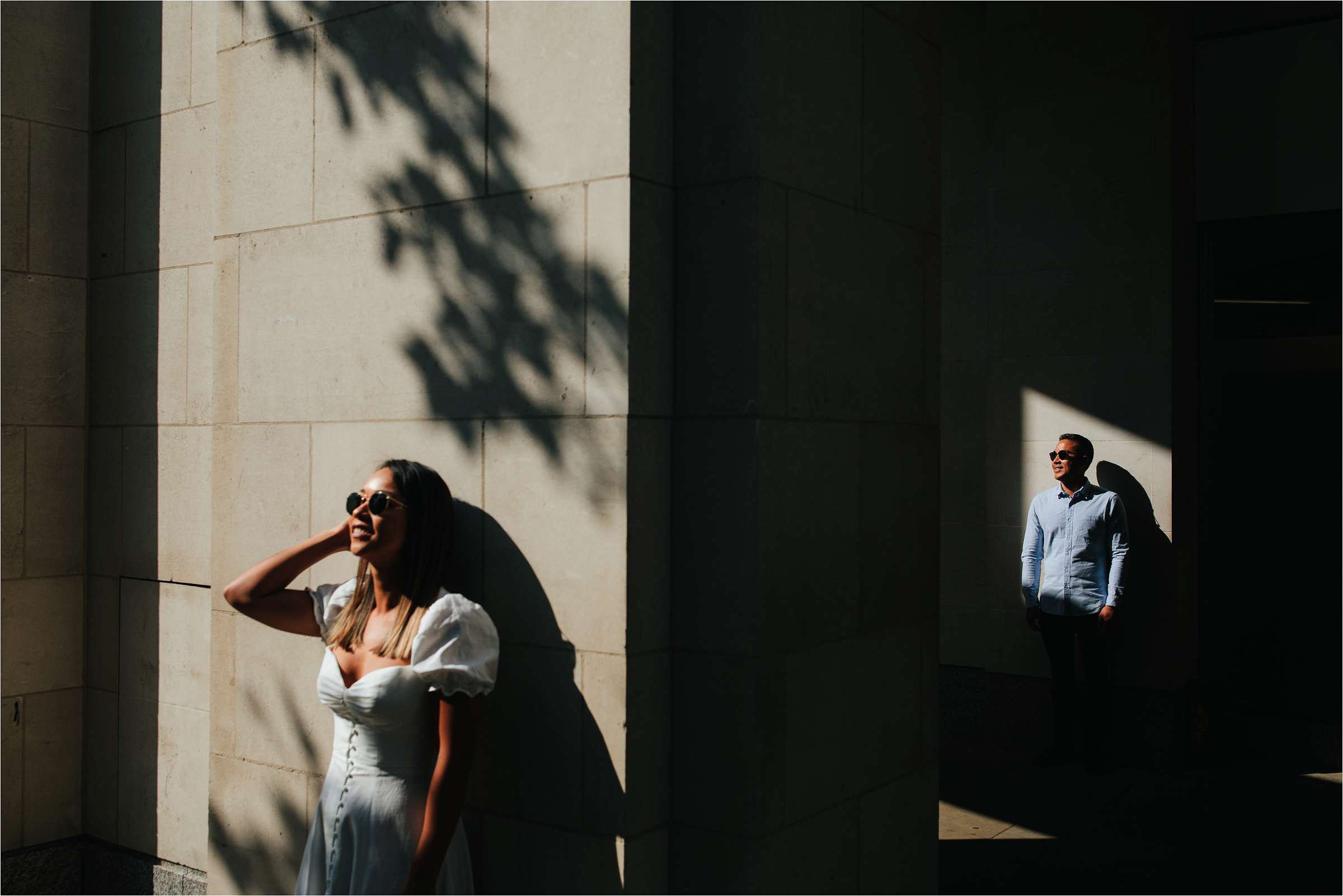 One of the great advantages of having a pre wedding shoot | engagement photo shoot with us is being able to slow down and take your time – a luxury we often don't have at a wedding. There are no guests eager to have you back at the party, there are no wedding venues keen to get you seated, and there isn't the added 'hectic vibe' that so often comes with a wedding day.
Many of our brides and grooms have a pre wedding shoot, but you don't need to have booked us for your wedding to enjoy an engagement shoot with us. We have had the total joy of creating some awesome engagement pictures for couples from the UK, Singapore, Hong Kong, China, India, Canada, America, and Borneo. In fact, many of these couples loved their engagement photoshoot with us so much … they ended up booking us for their destination weddings!
We love pre weddings shoots | engagement photo shoots | engagement sessions | engagement photography … whatever you like to call them! After 16 years in the industry as wedding photographers we have covered engagement photoshoots all over the UK, Europe, and Asia - we would love to take photos of you too.
Where are we going for your pre wedding shoot?
The UK offers some of the most beautiful scenery and landmarks, as well as some awesome urban backdrops, which make for incredible engagement photography and pre wedding shoot locations. We really are spoilt for choice when it comes to amazing locations for your photo shoot. From the Neolithic Stonehenge to the towering highlands of Scotland peppered with historical castles and tales of ghostly bays. From the white cliffs of Dover and the Jurassic coast of Dorset to sandy beaches of the Scottish Isles. From the rolling hills of our beautiful countryside to the impressive peaks of The Lake District, Peak District, Yorkshire Dales and Snowdonia. From the iconic buildings of London to the historic streets of Edinburgh. All you need to do is choose where you'd like your shoot :-)
what are you waiting for guys? … Get in touch if you would like a Liam + Bee Engagement shoot or pre wedding shoot in London, the UK, or anywhere else in the world!
any excuse for amazing ENGAGEMENT PHOTOGRAPHY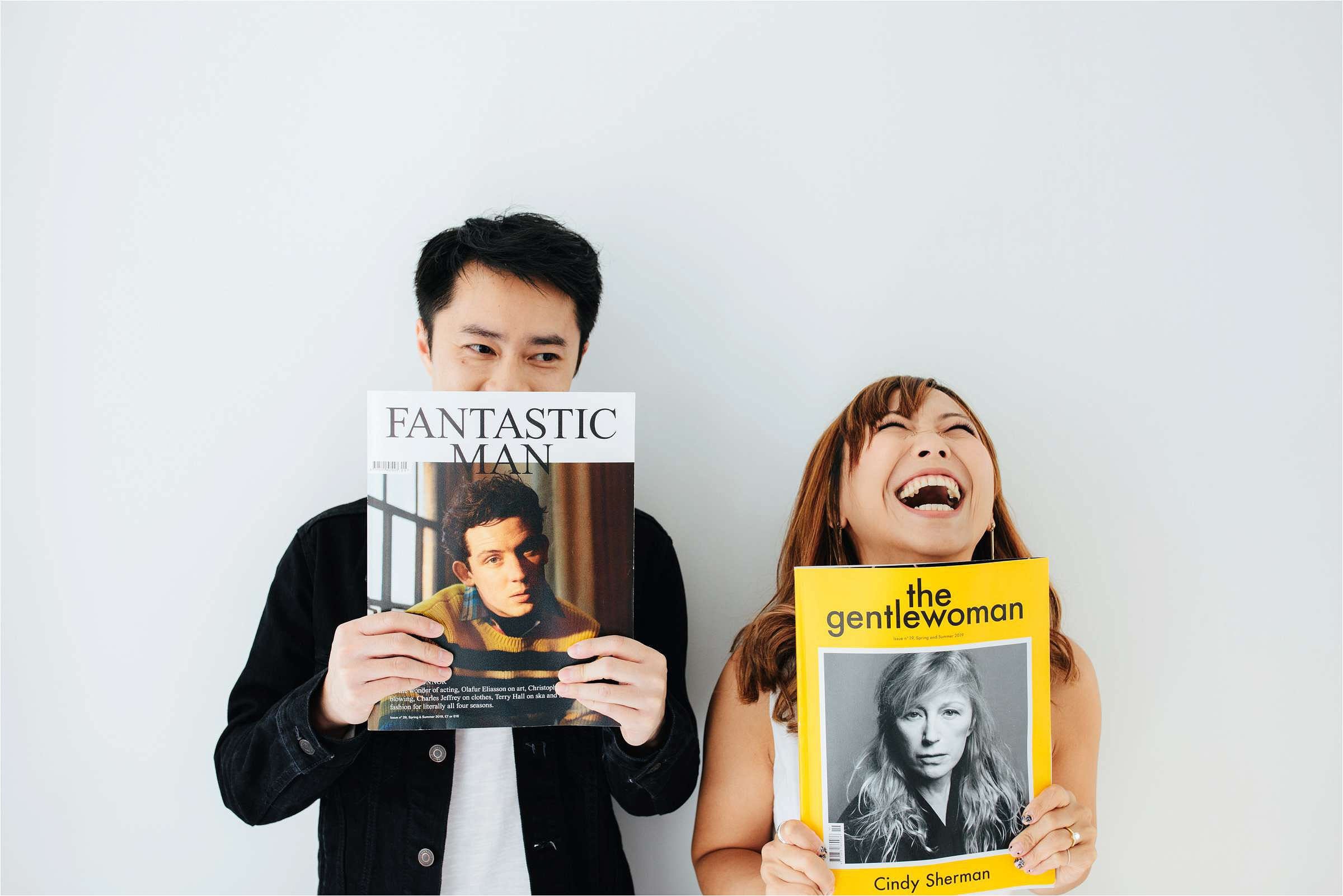 You've got the date for your wedding all set and you'd like to have a pre-wedding shoot. Maybe you'd like to wear your wedding dress and get some creative photos you wouldn't be able to on your wedding day?
You've just got engaged and you would like some engagement photography to document this amazing thing. Or maybe, you're travelling from overseas and you'd like some engagement images in some iconic UK locations.
You don't need a reason - you just want some awesome photos of the two of you. We love the idea of just booking a shoot because it's something you value.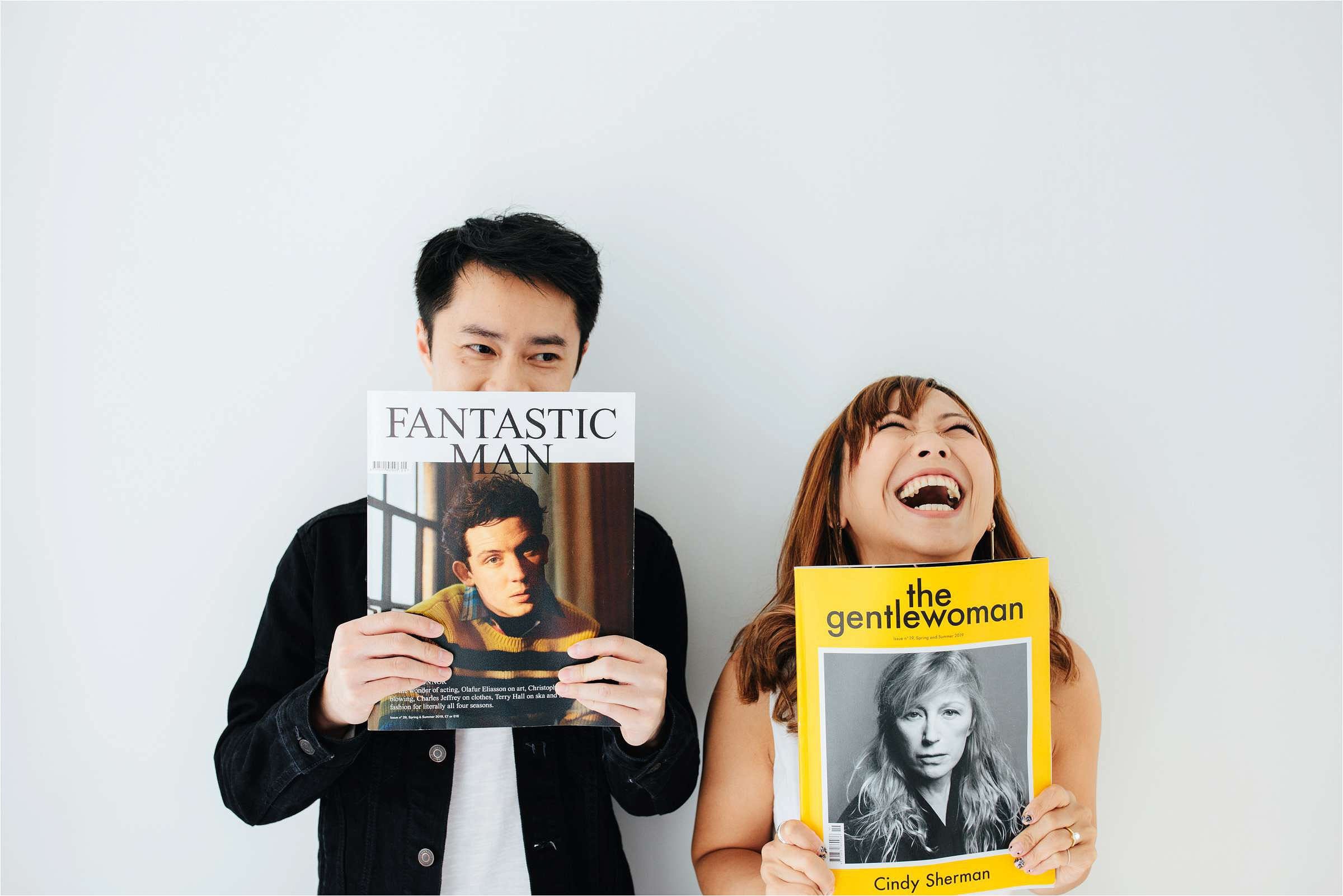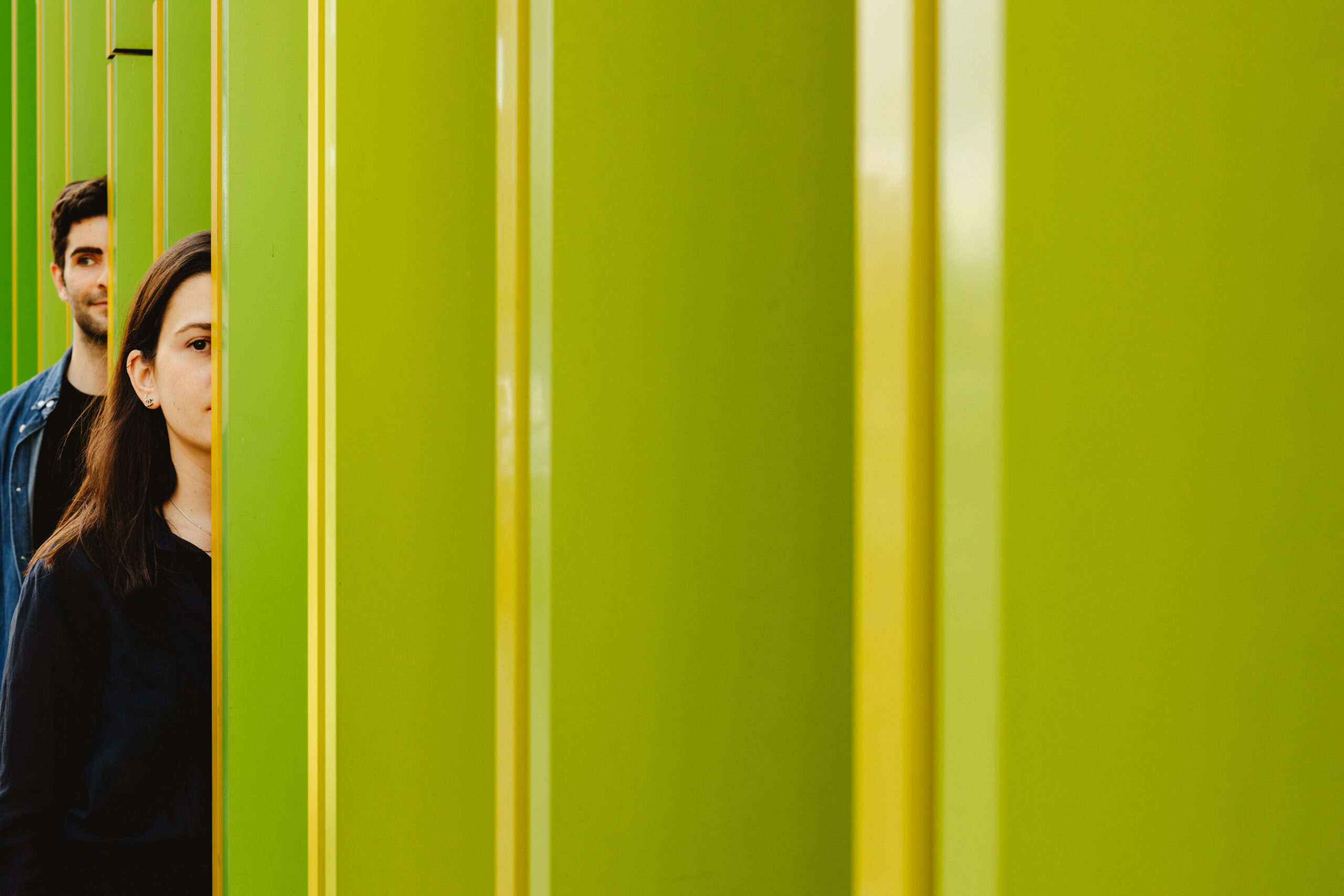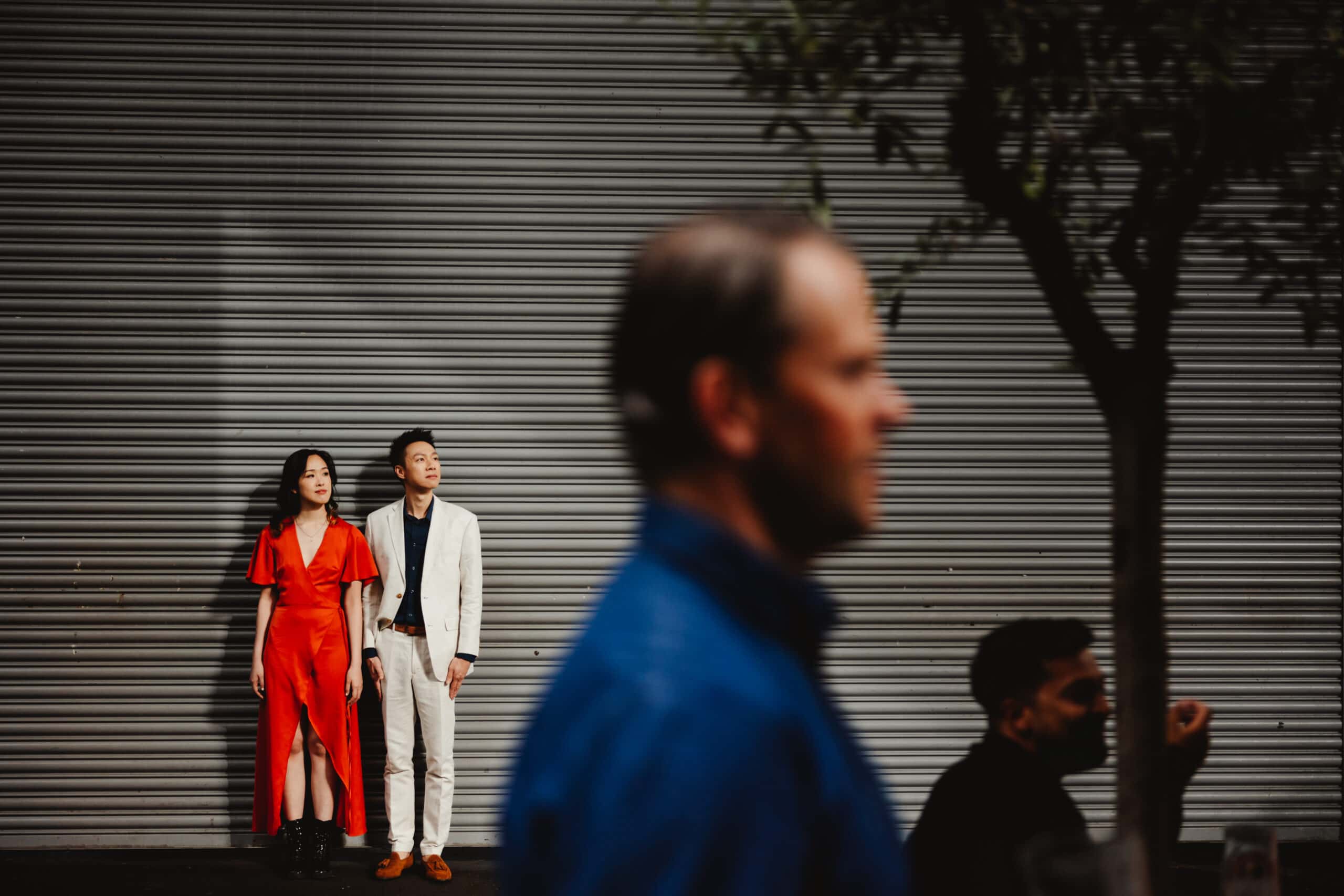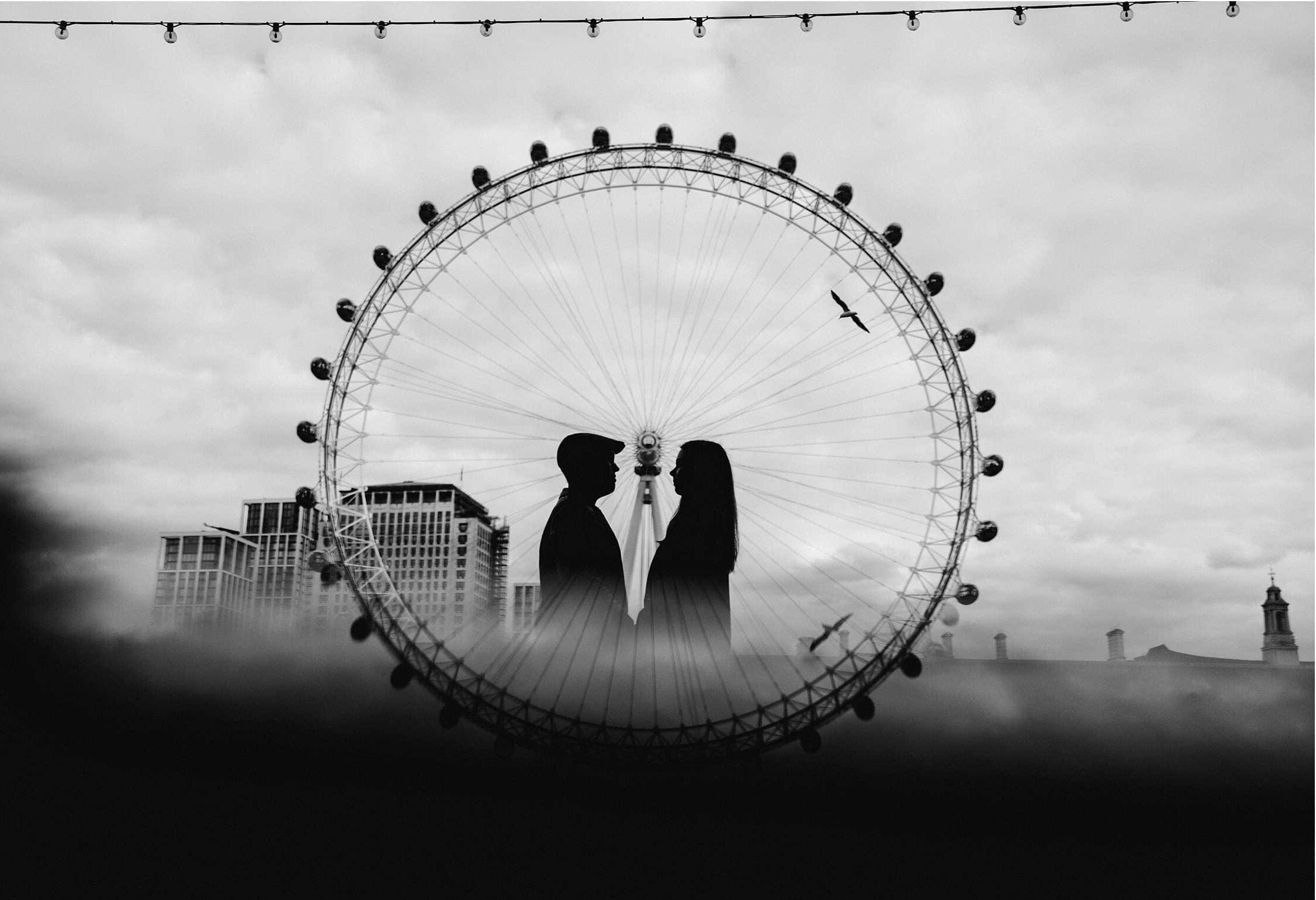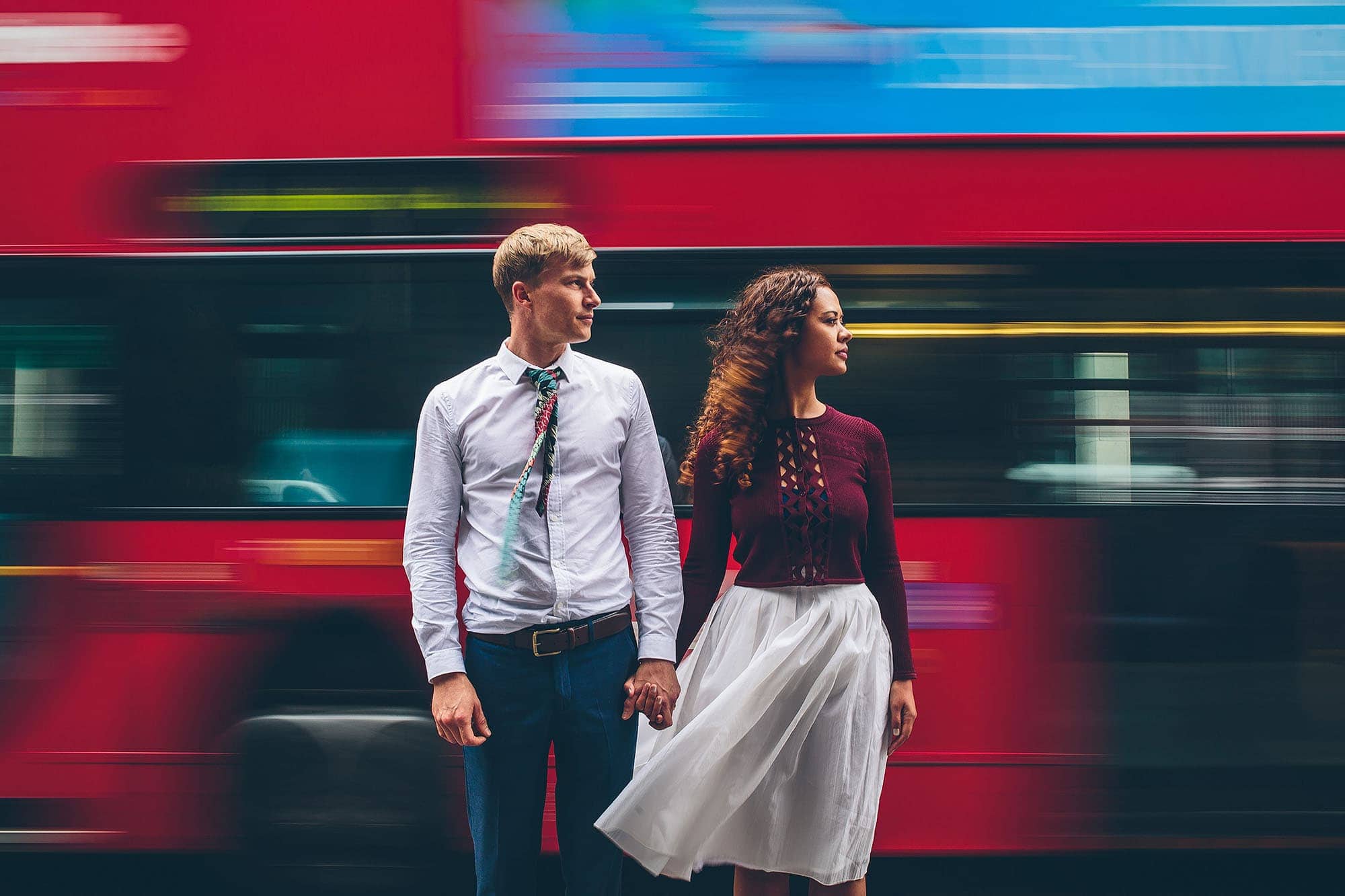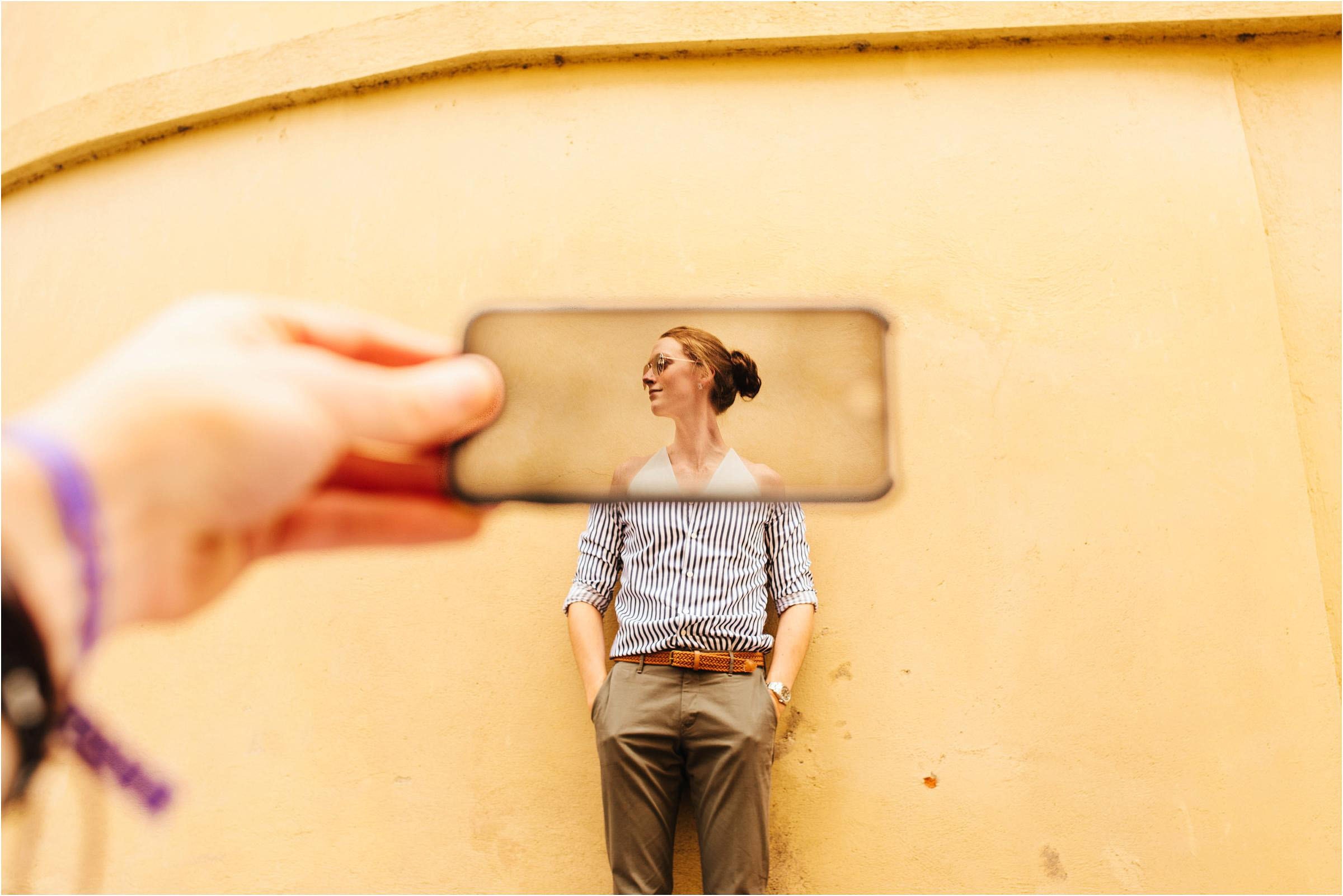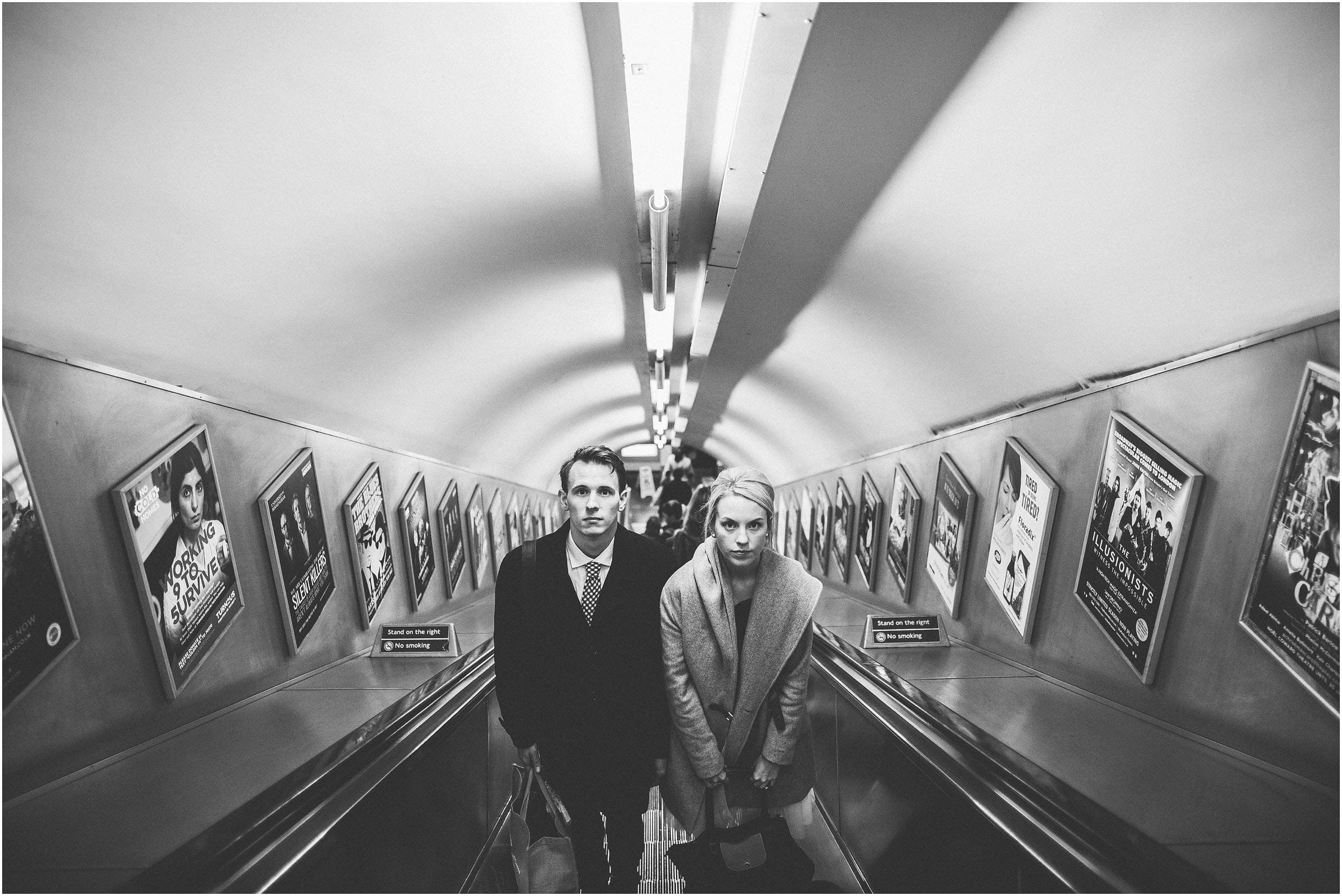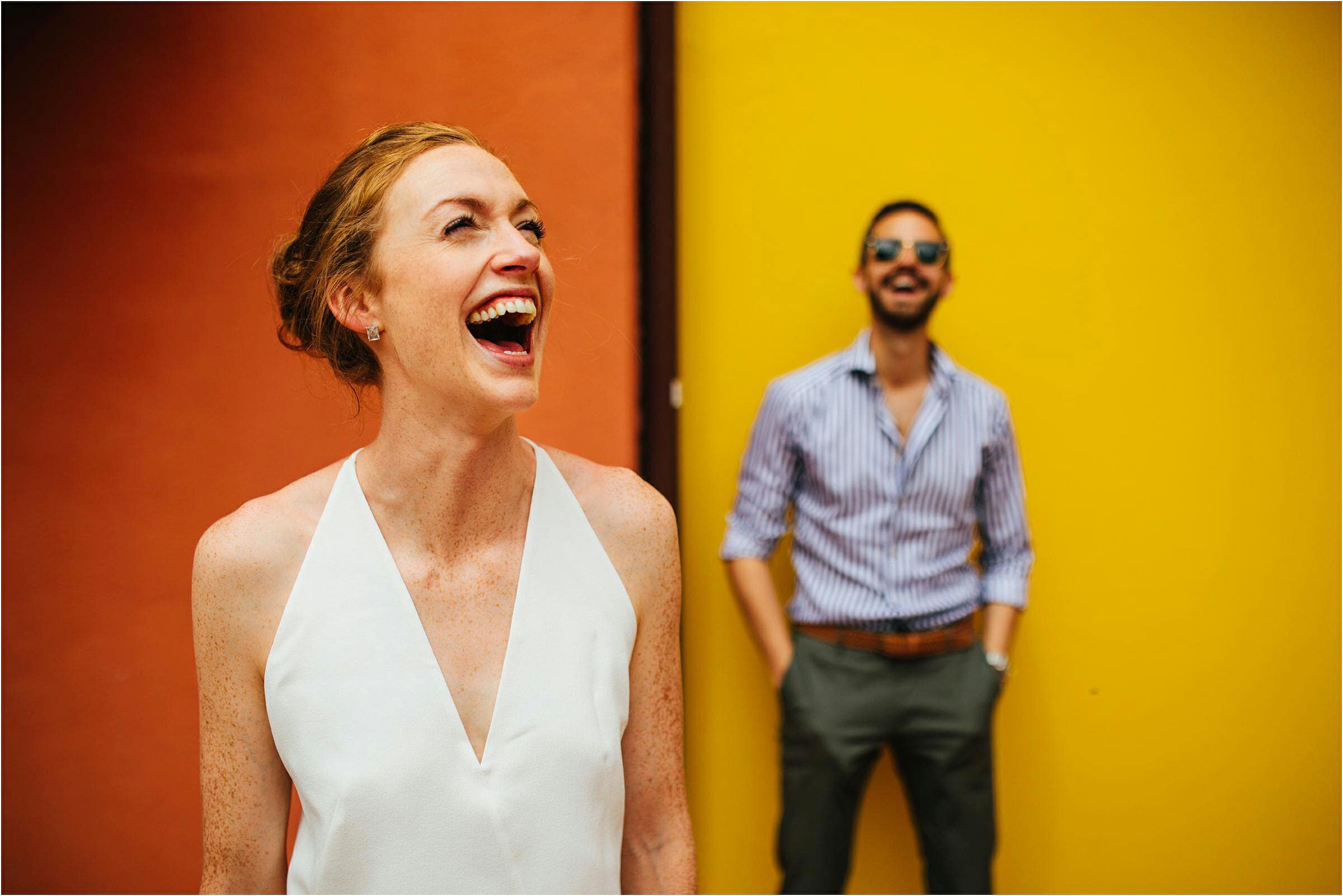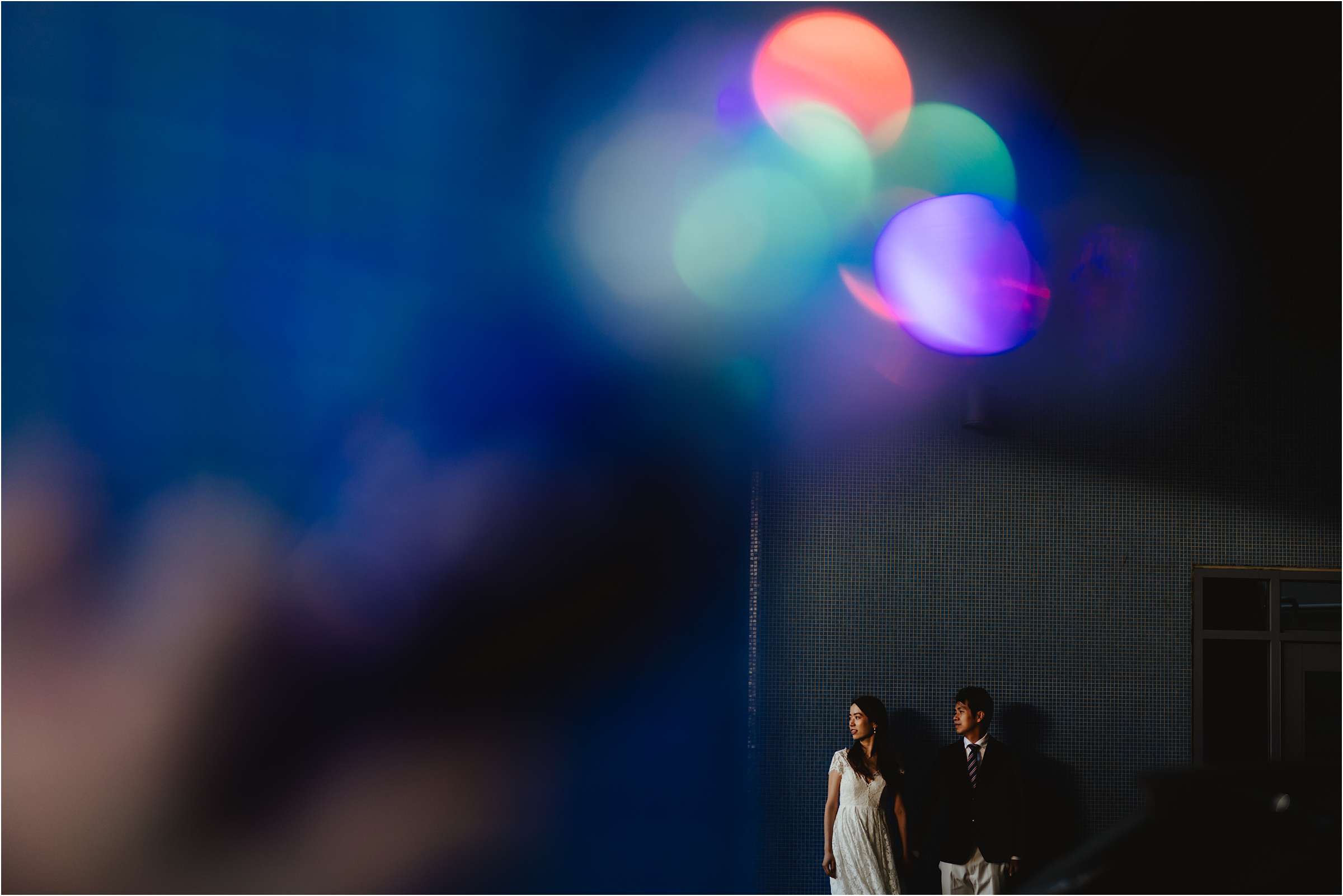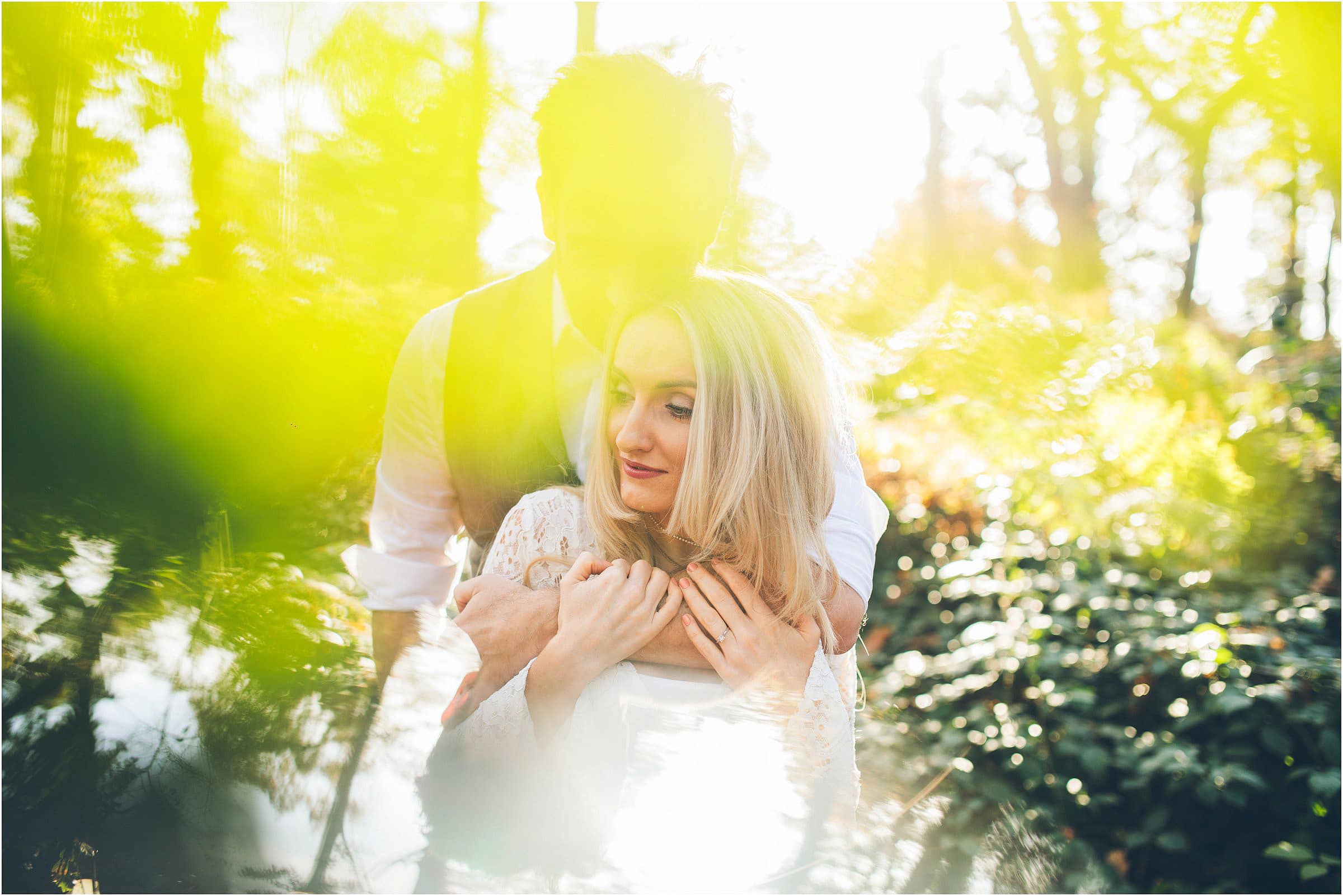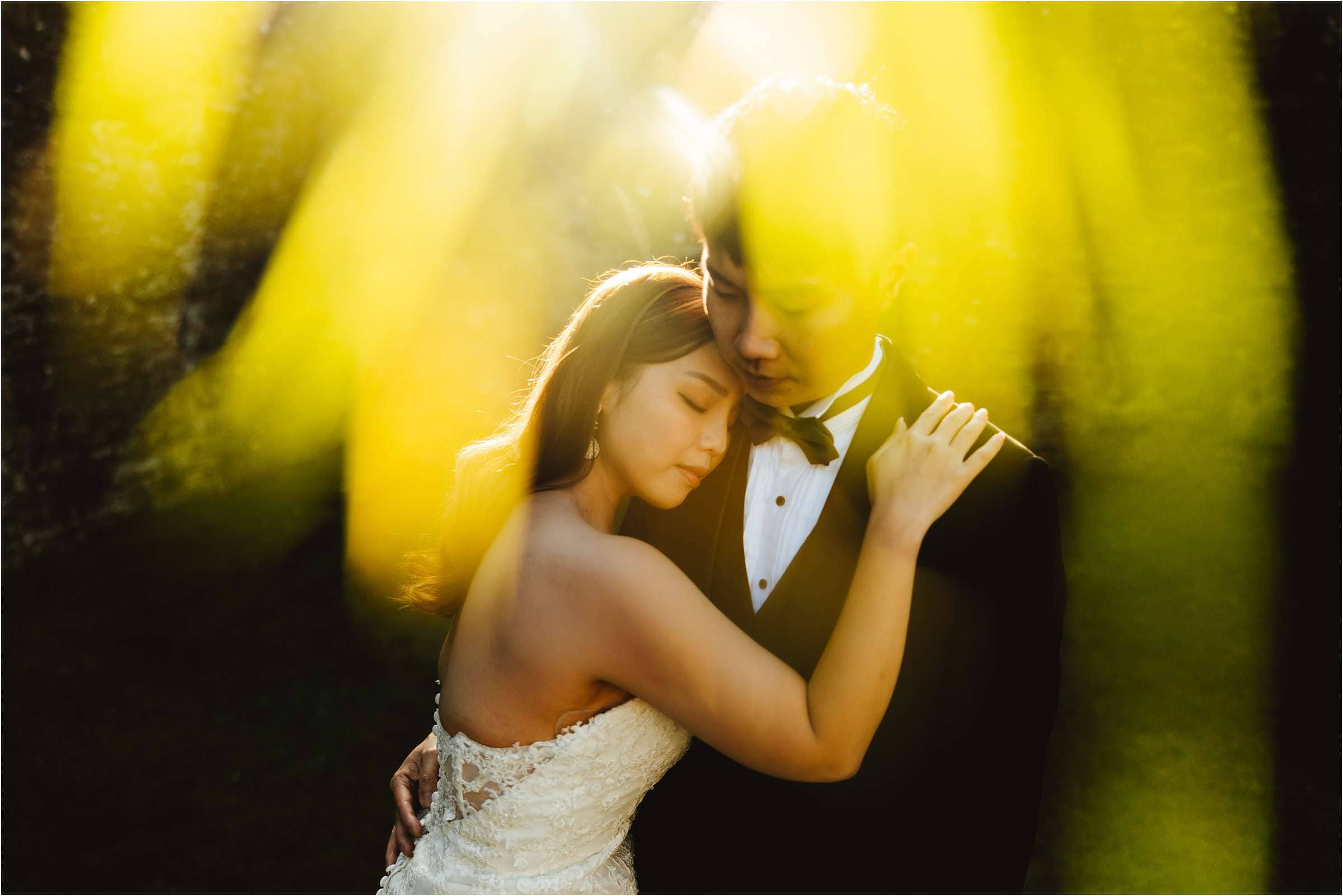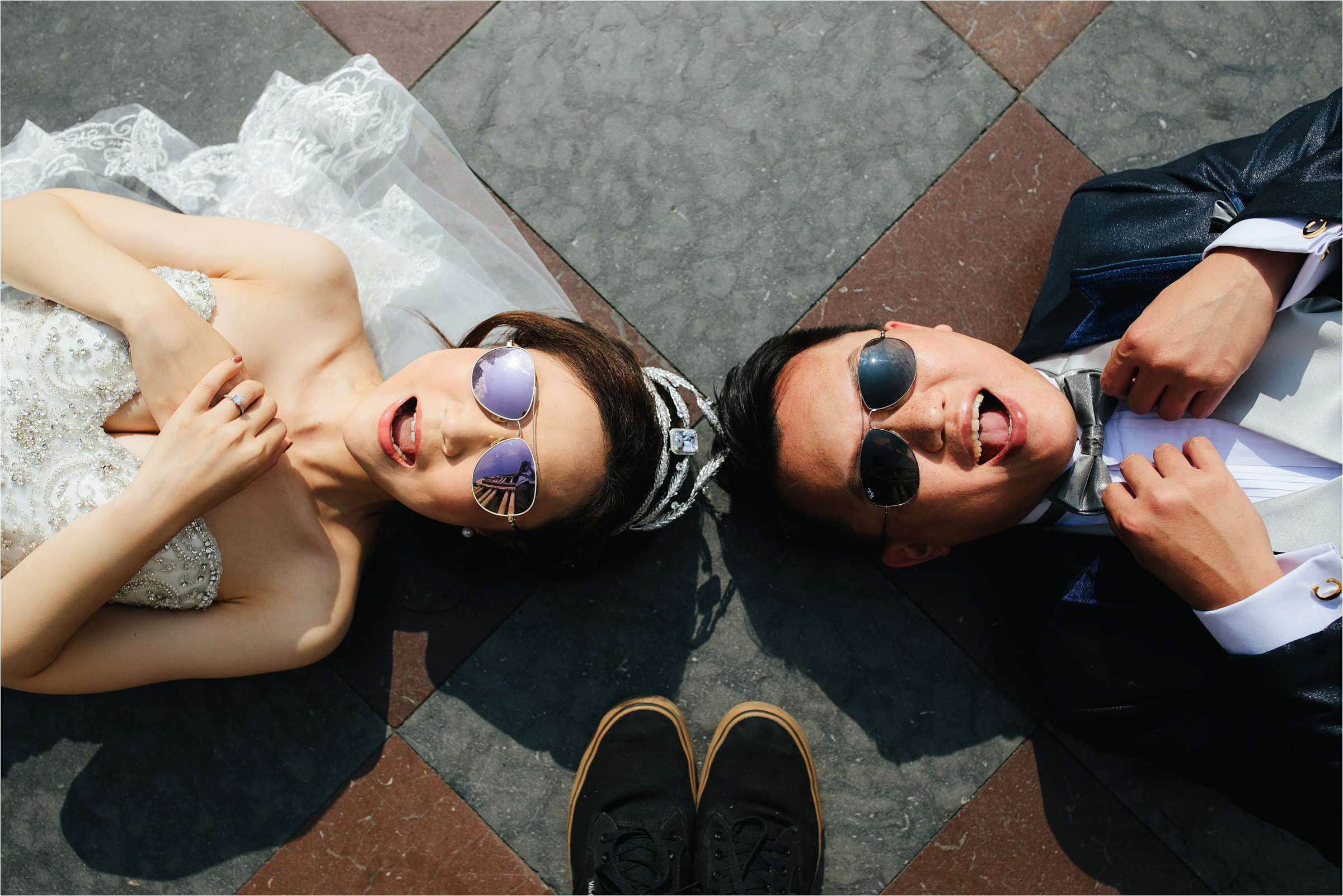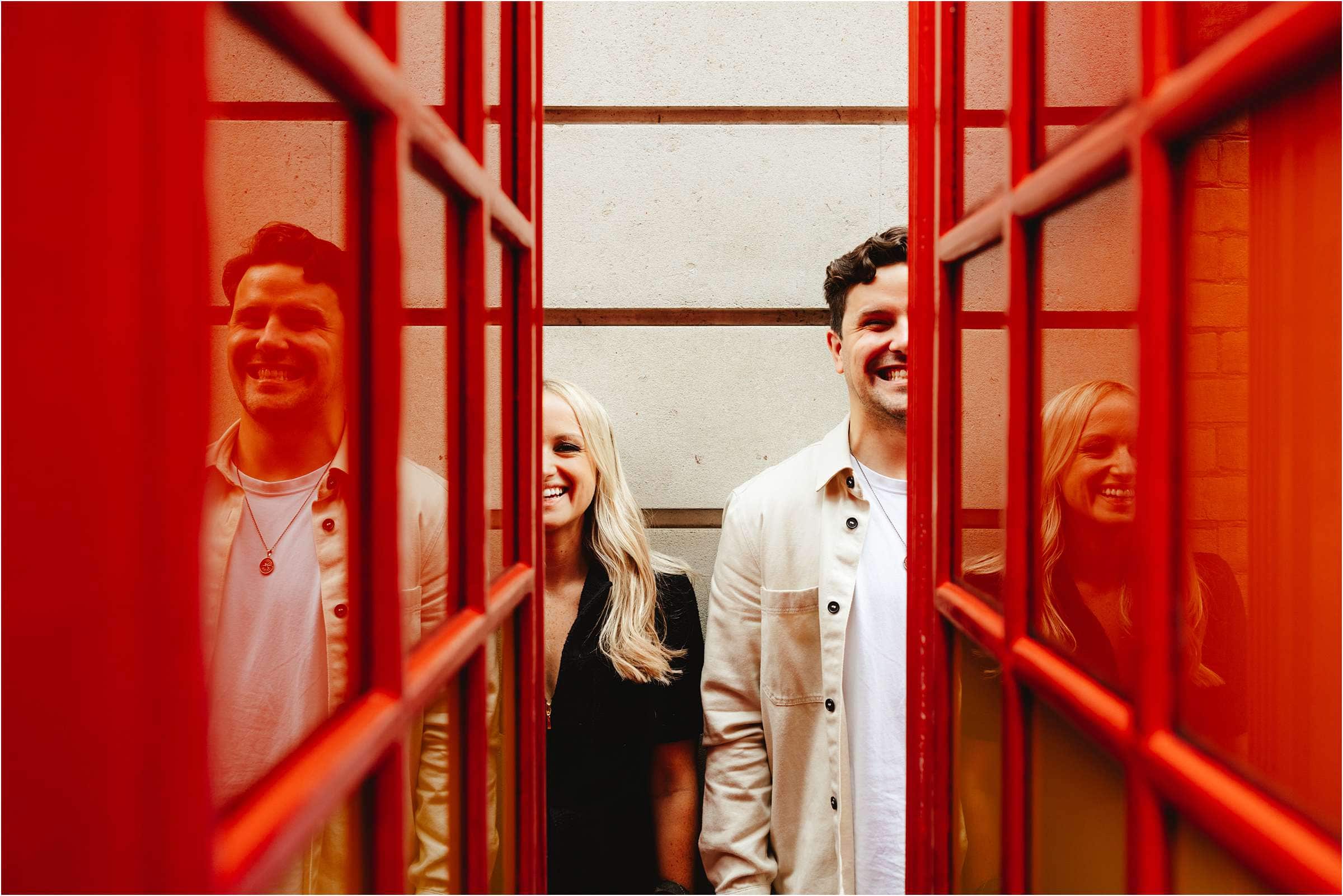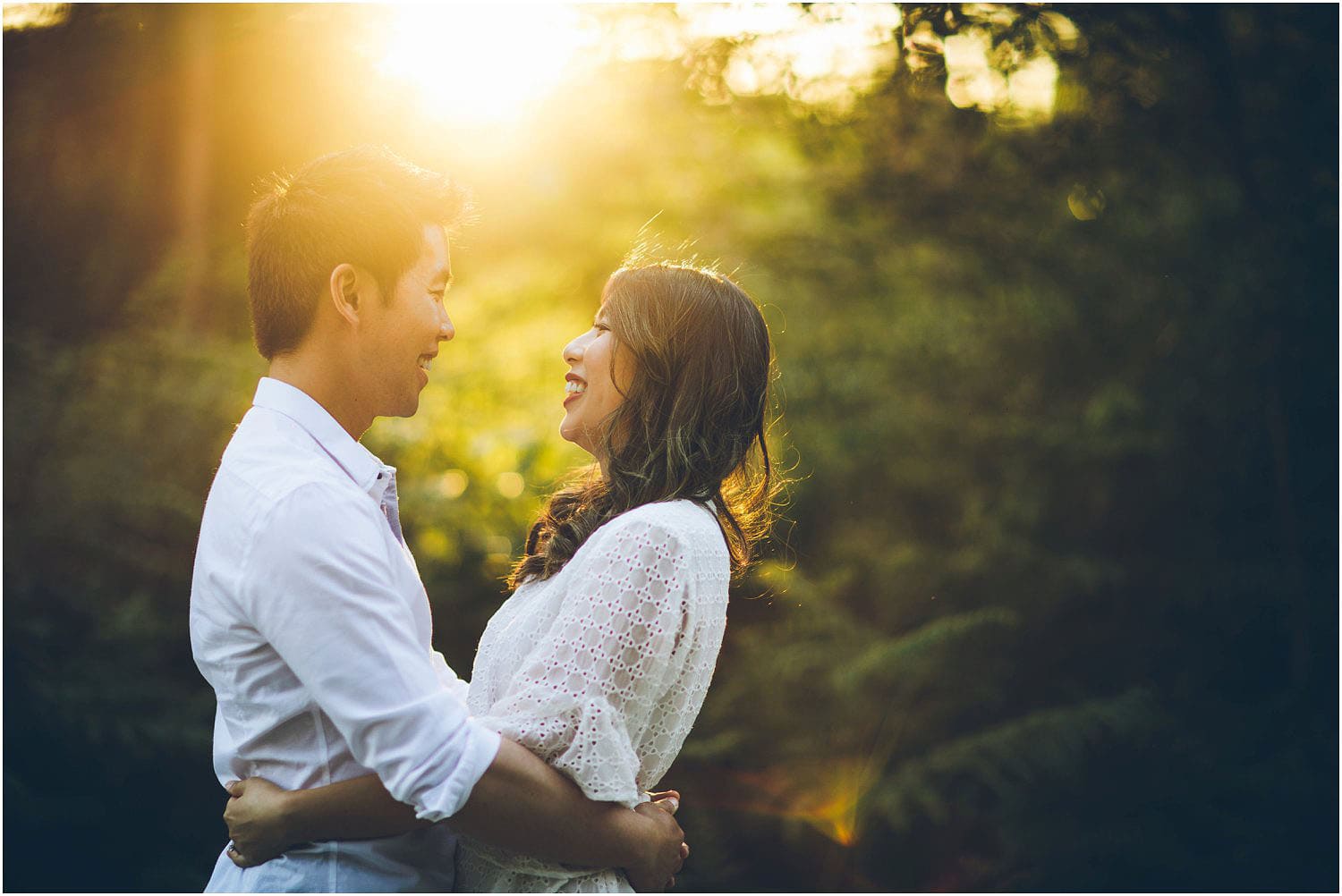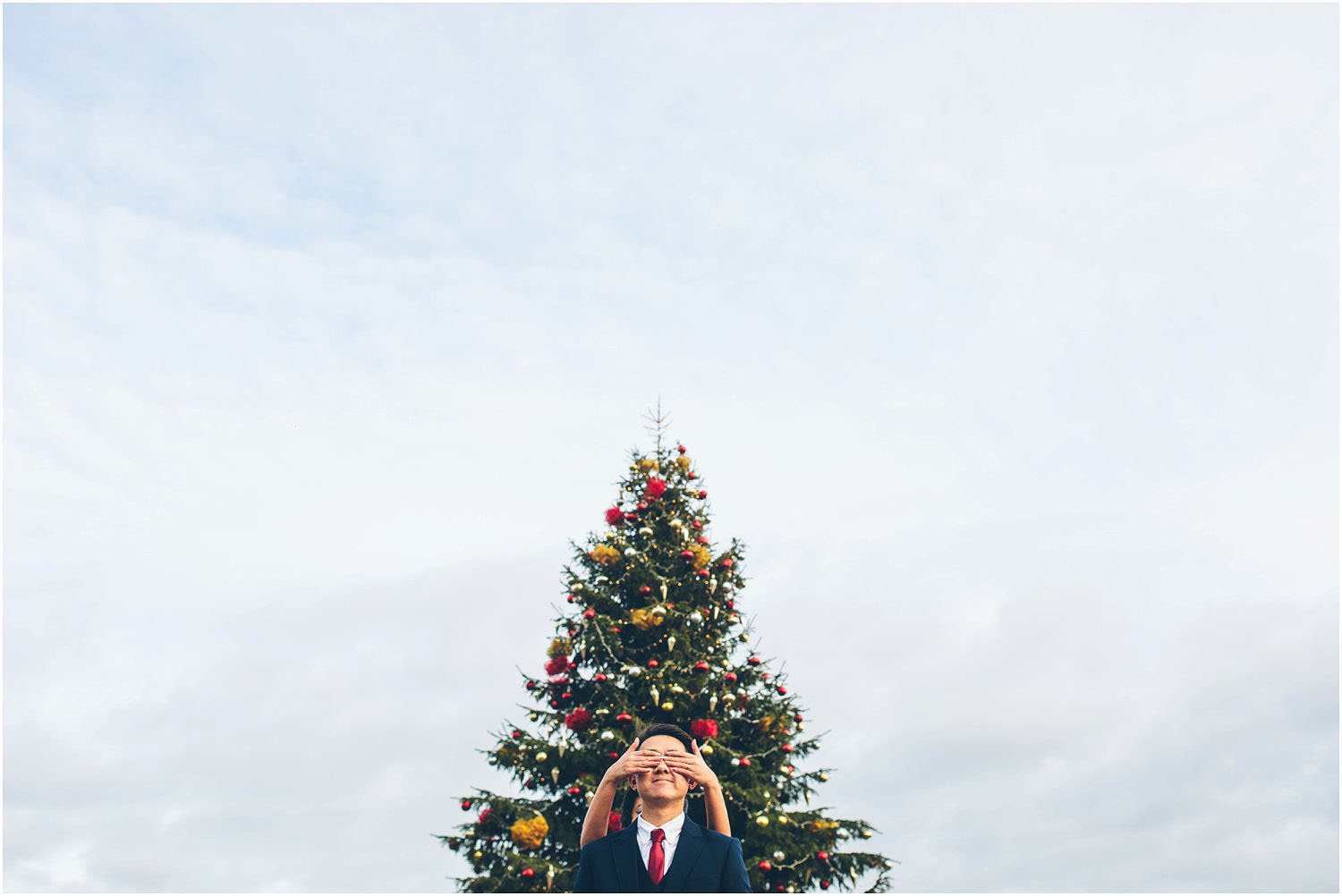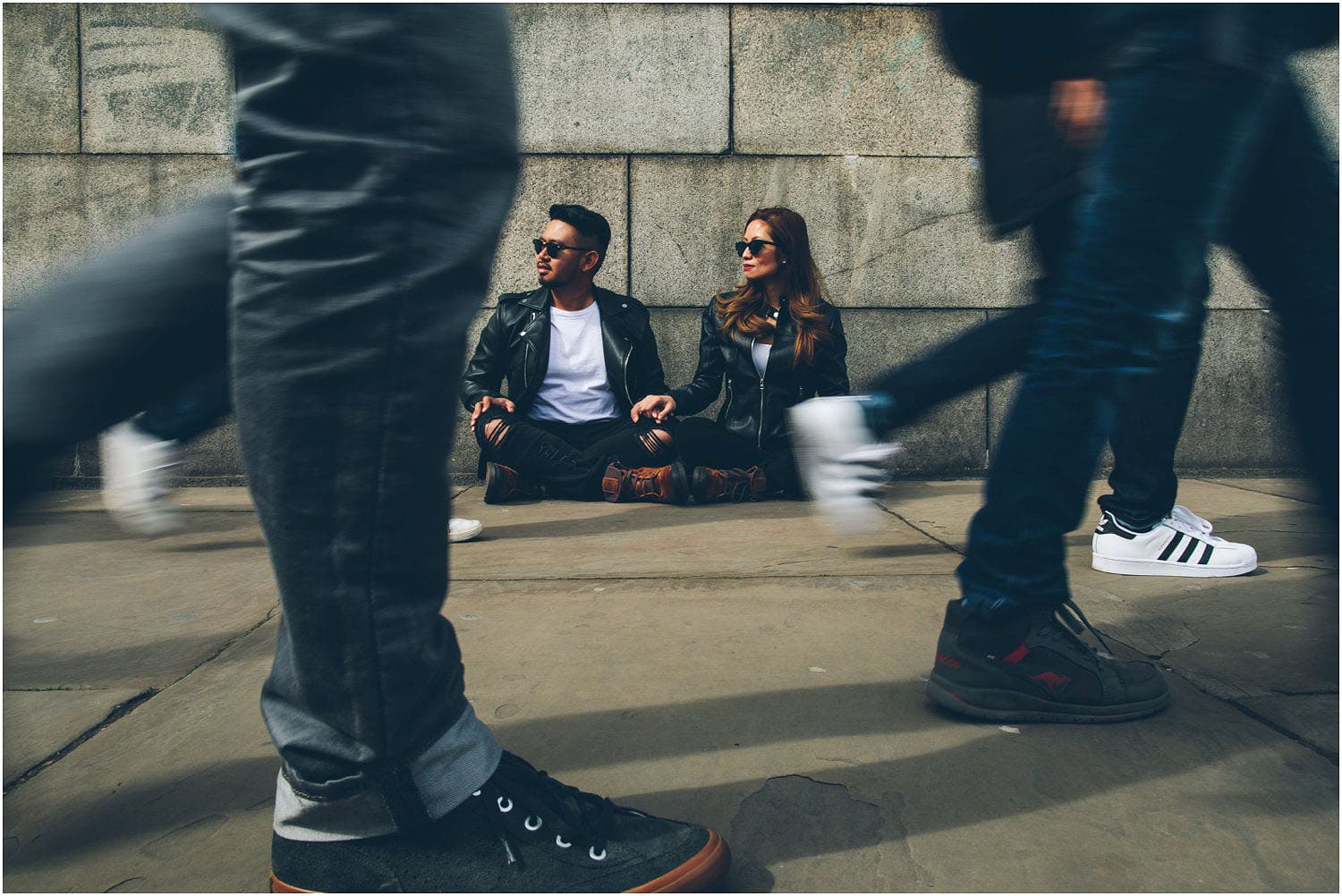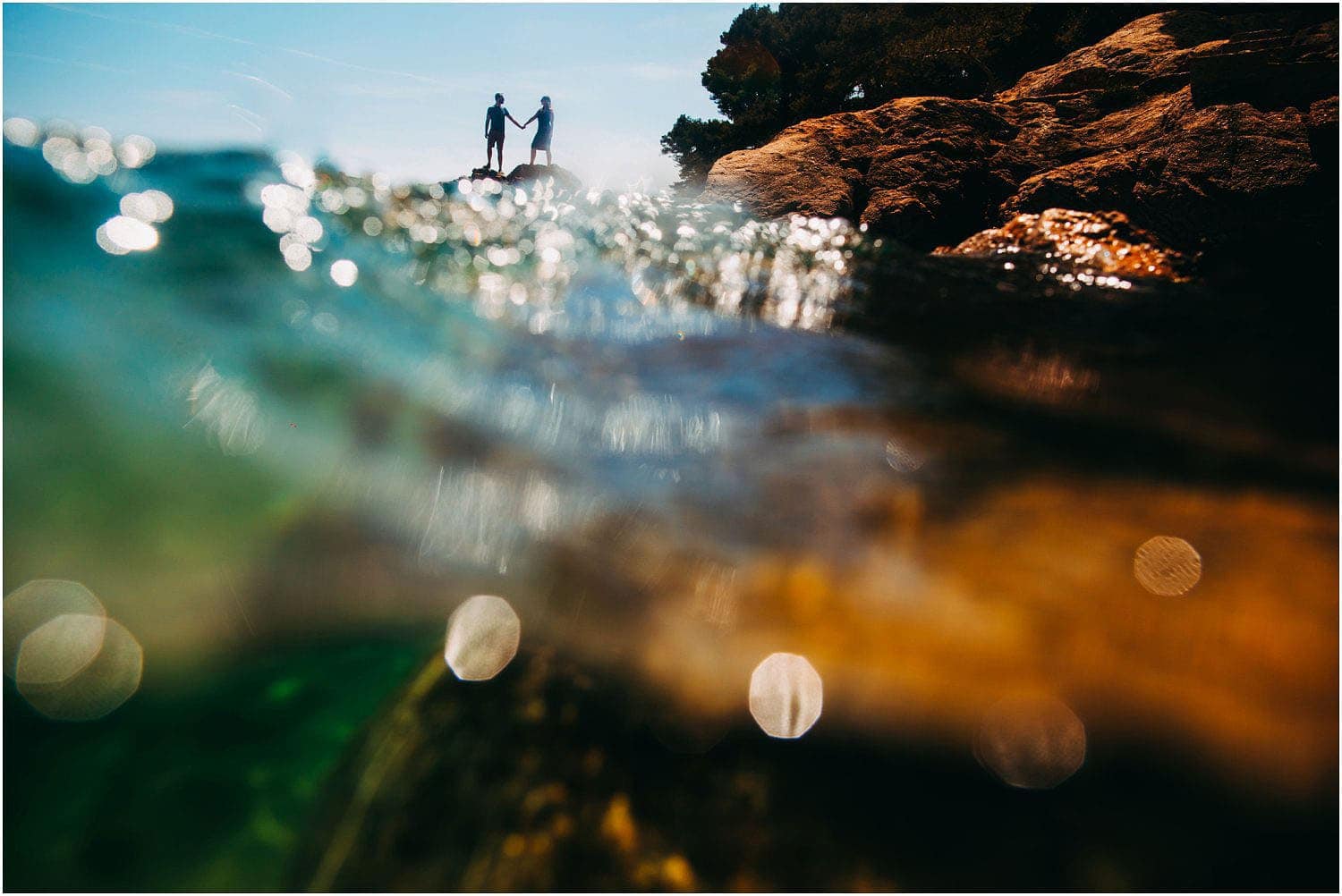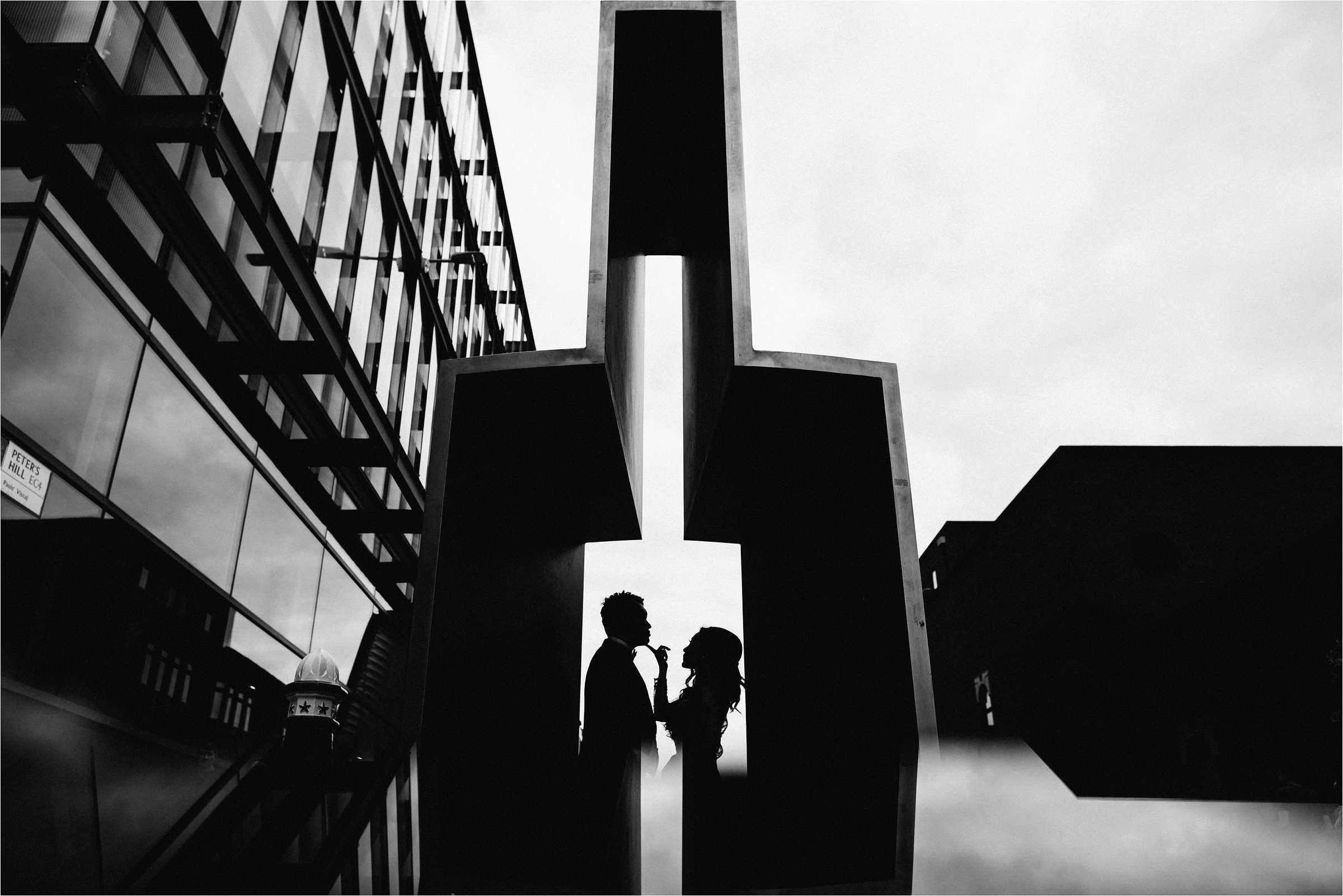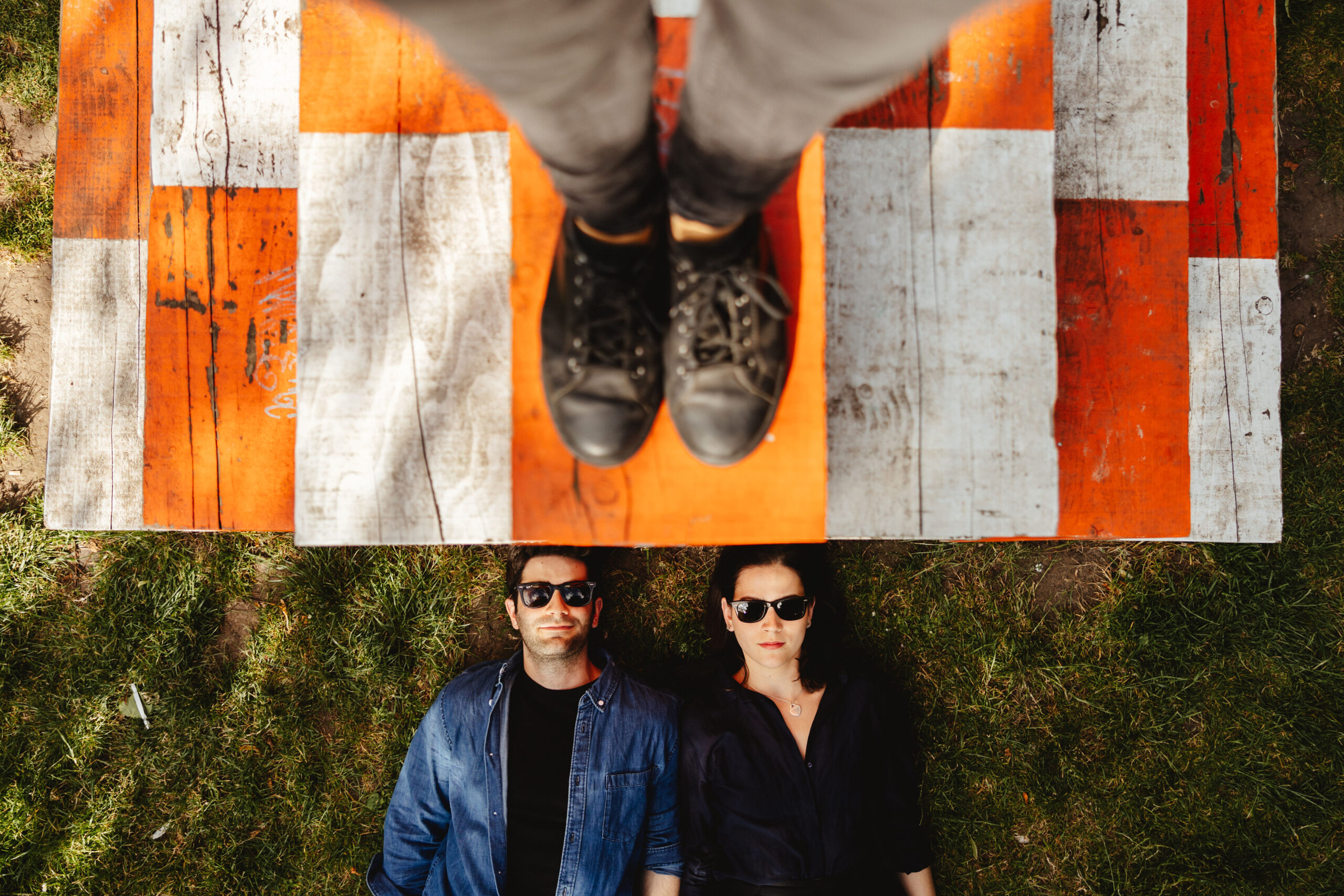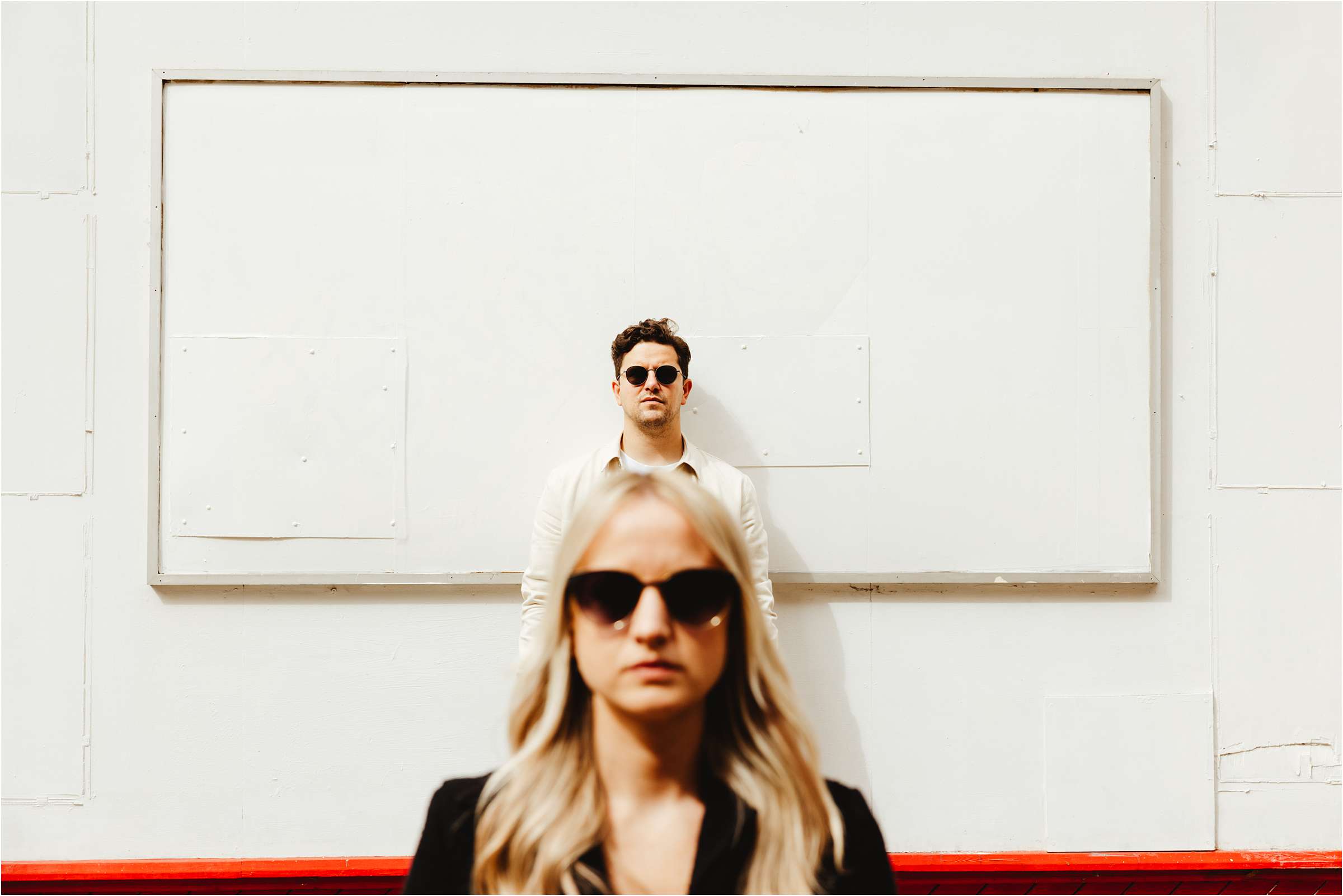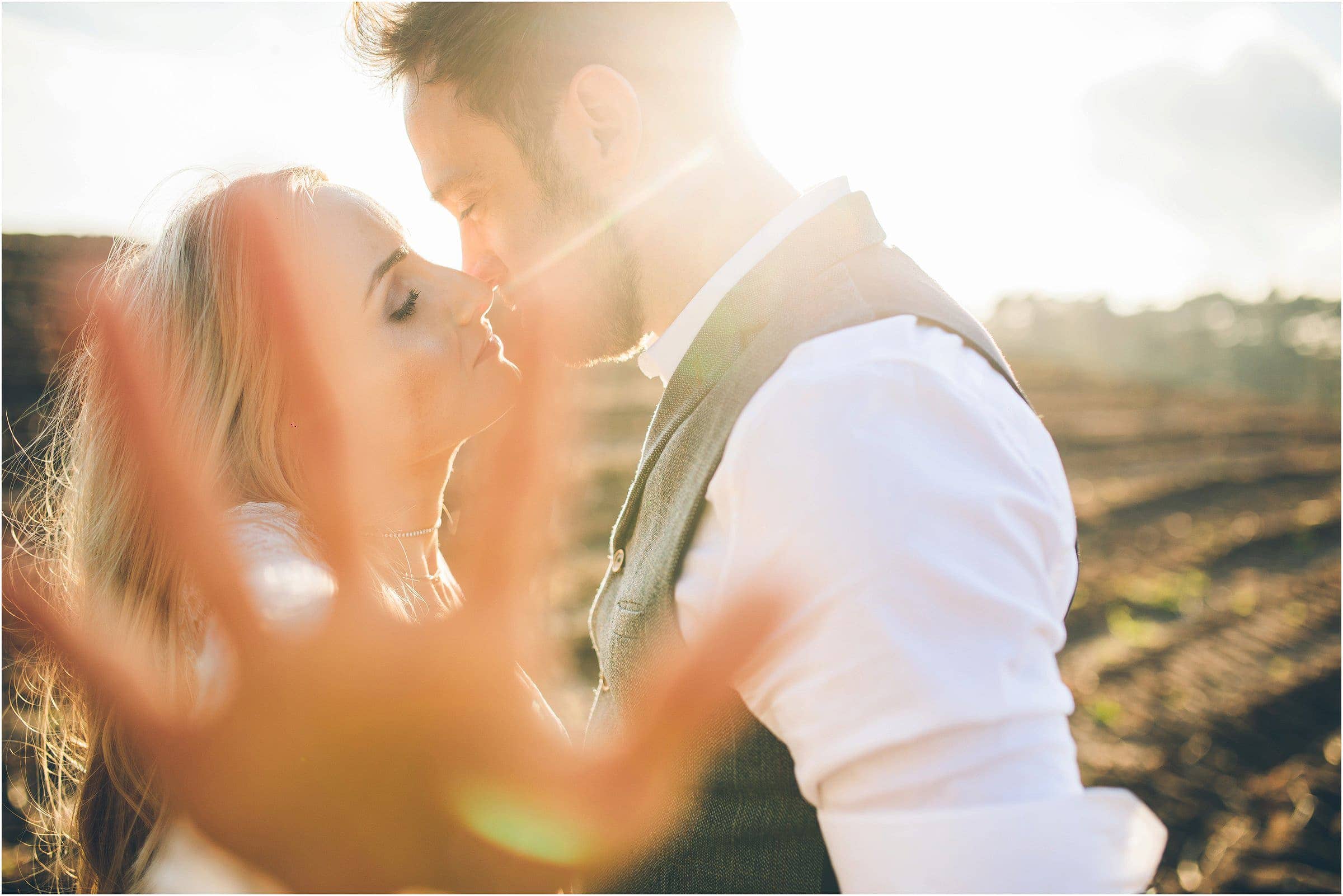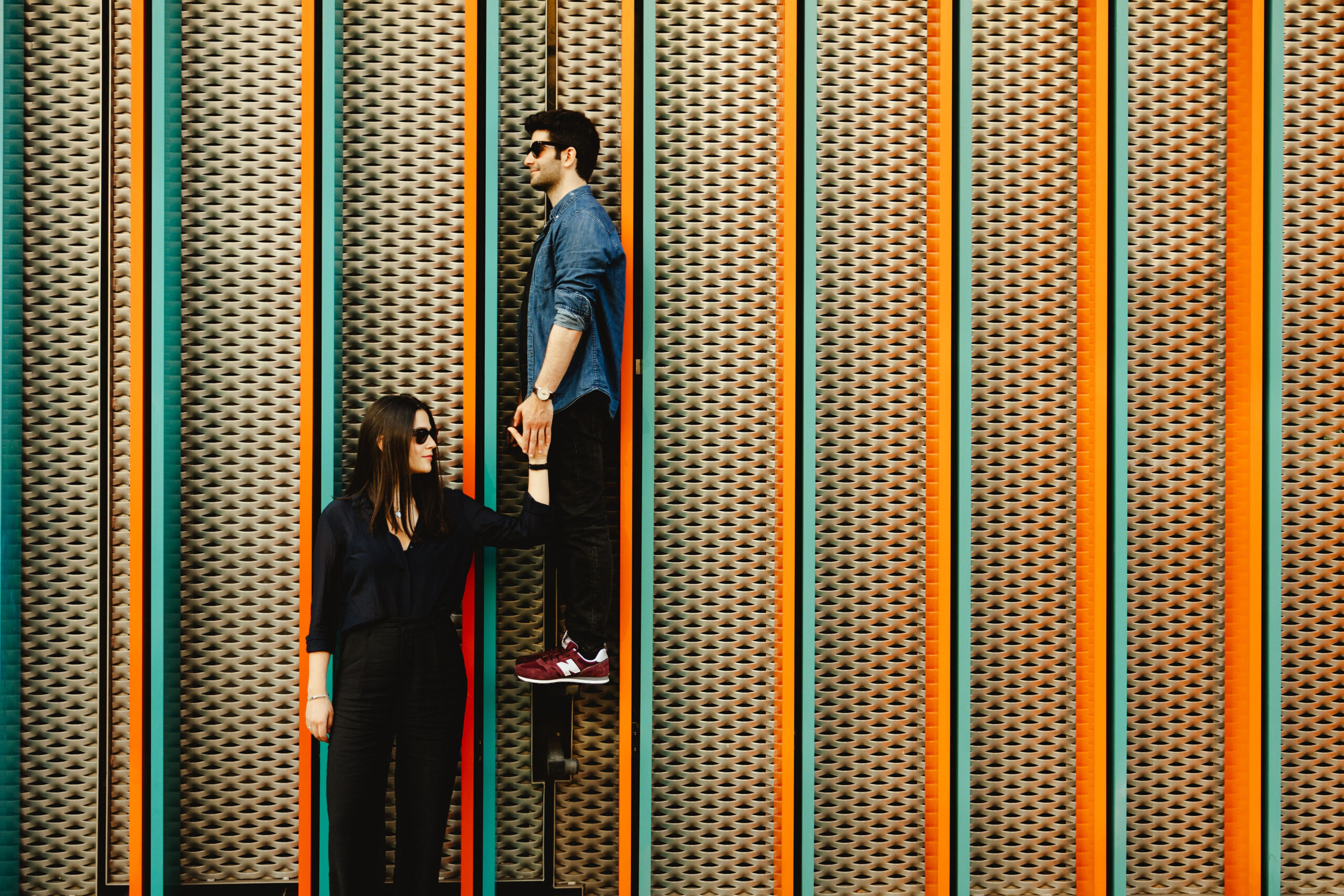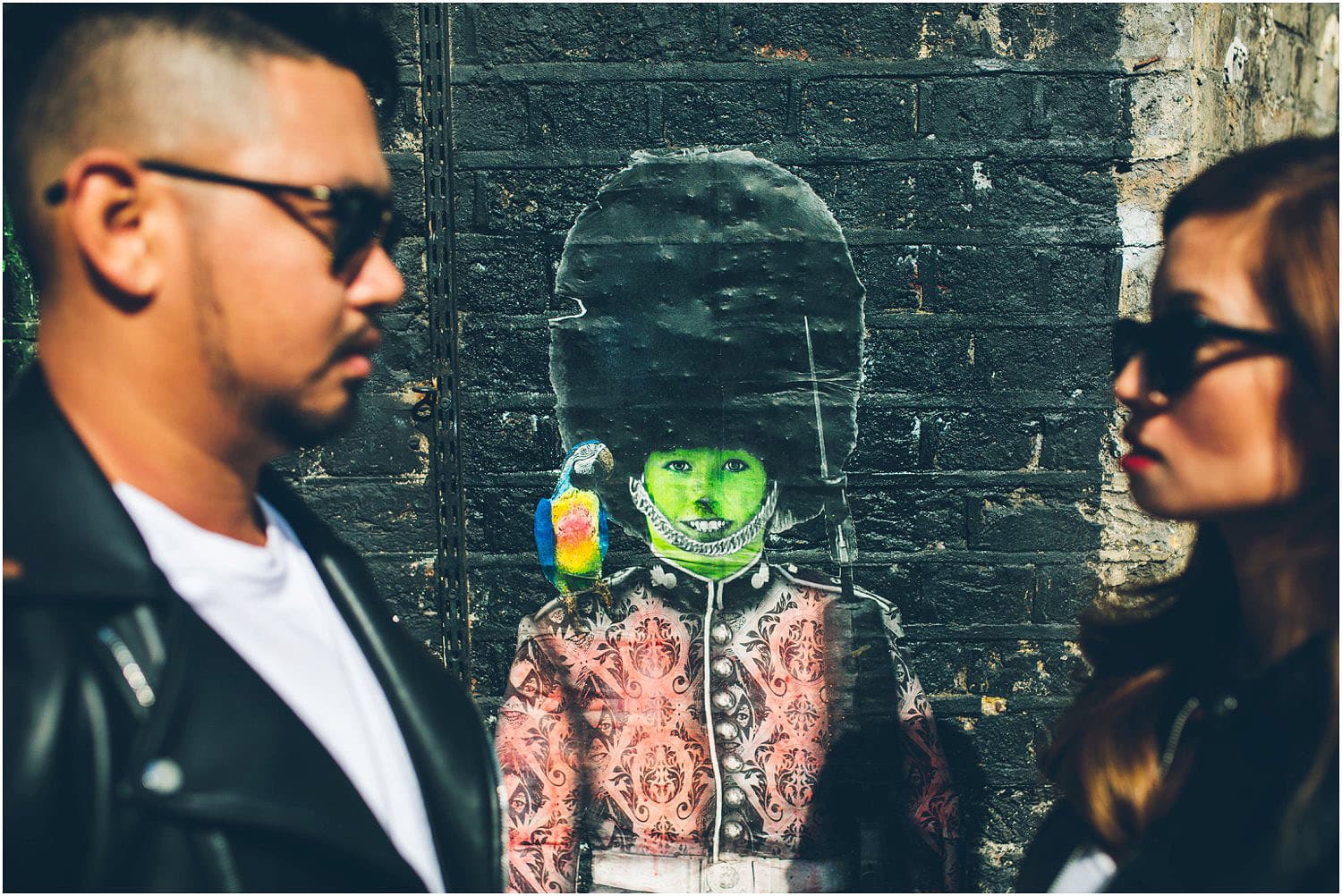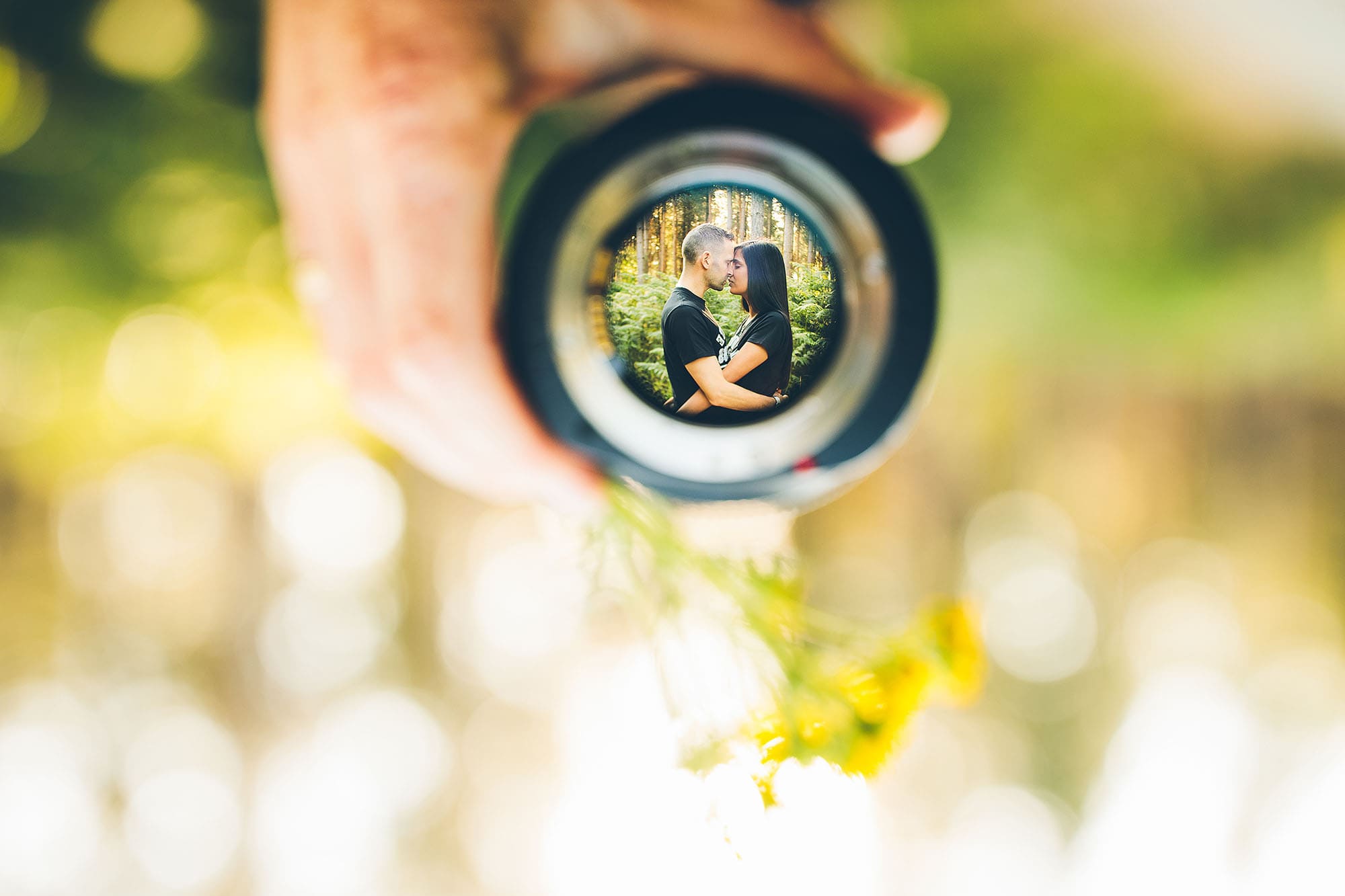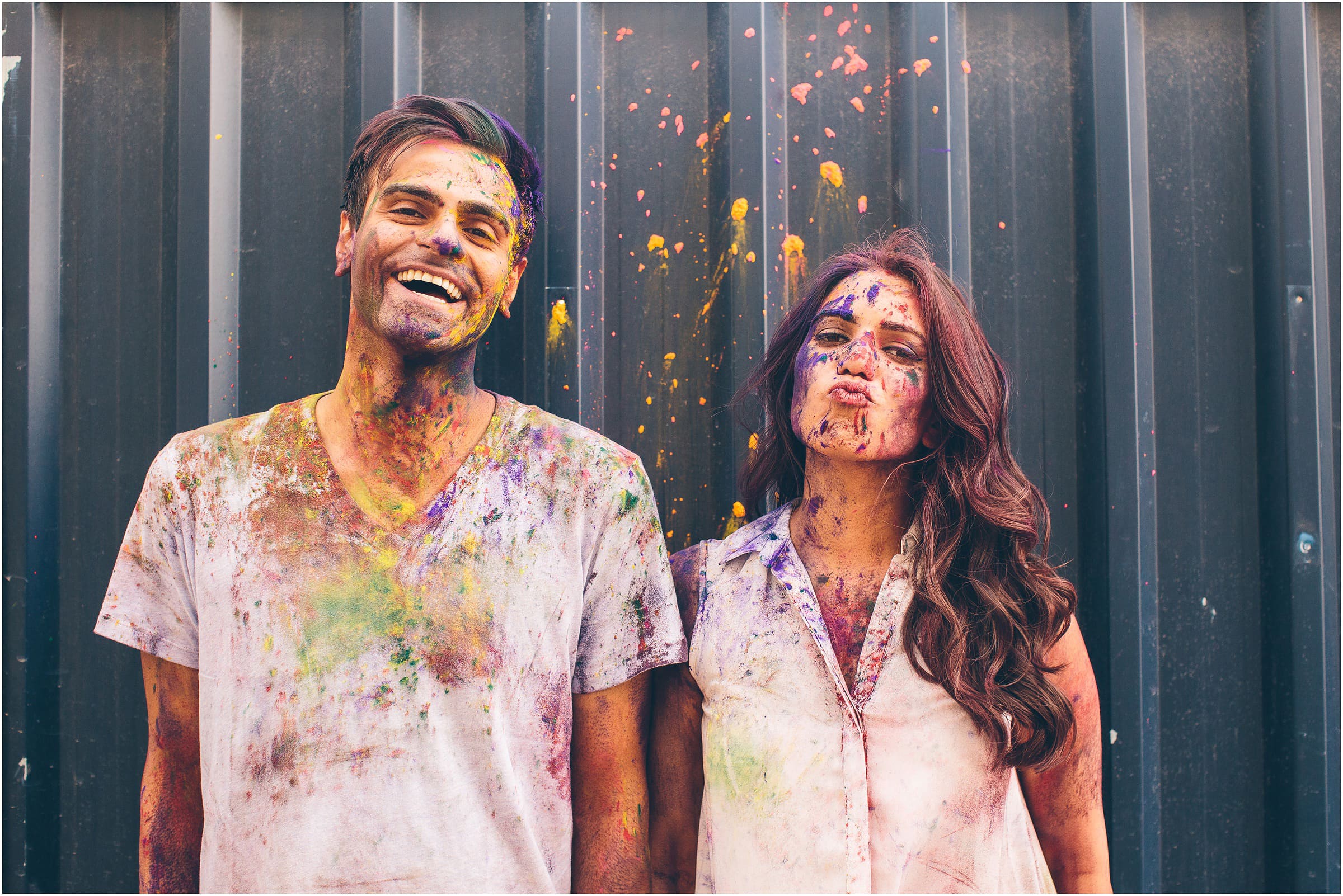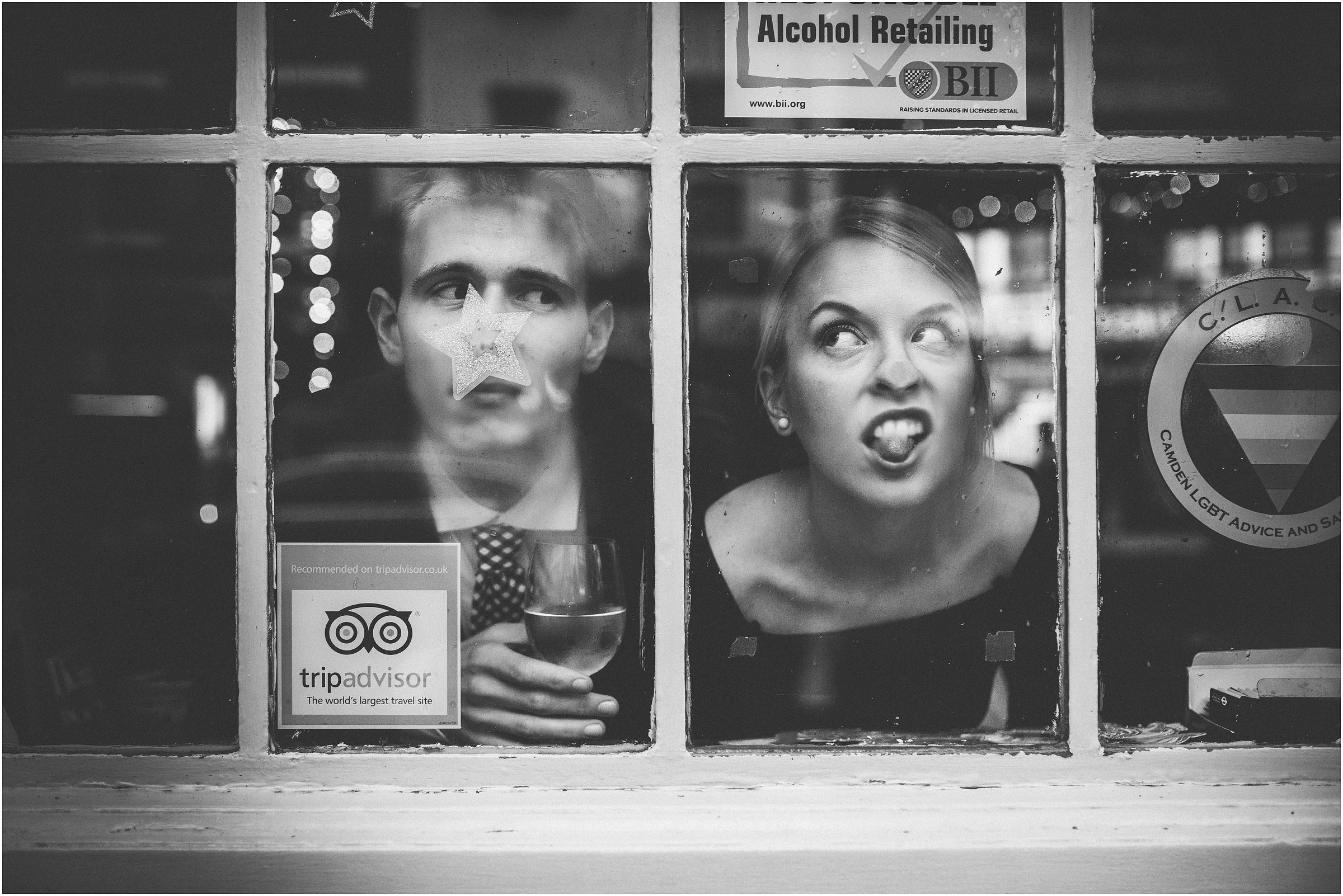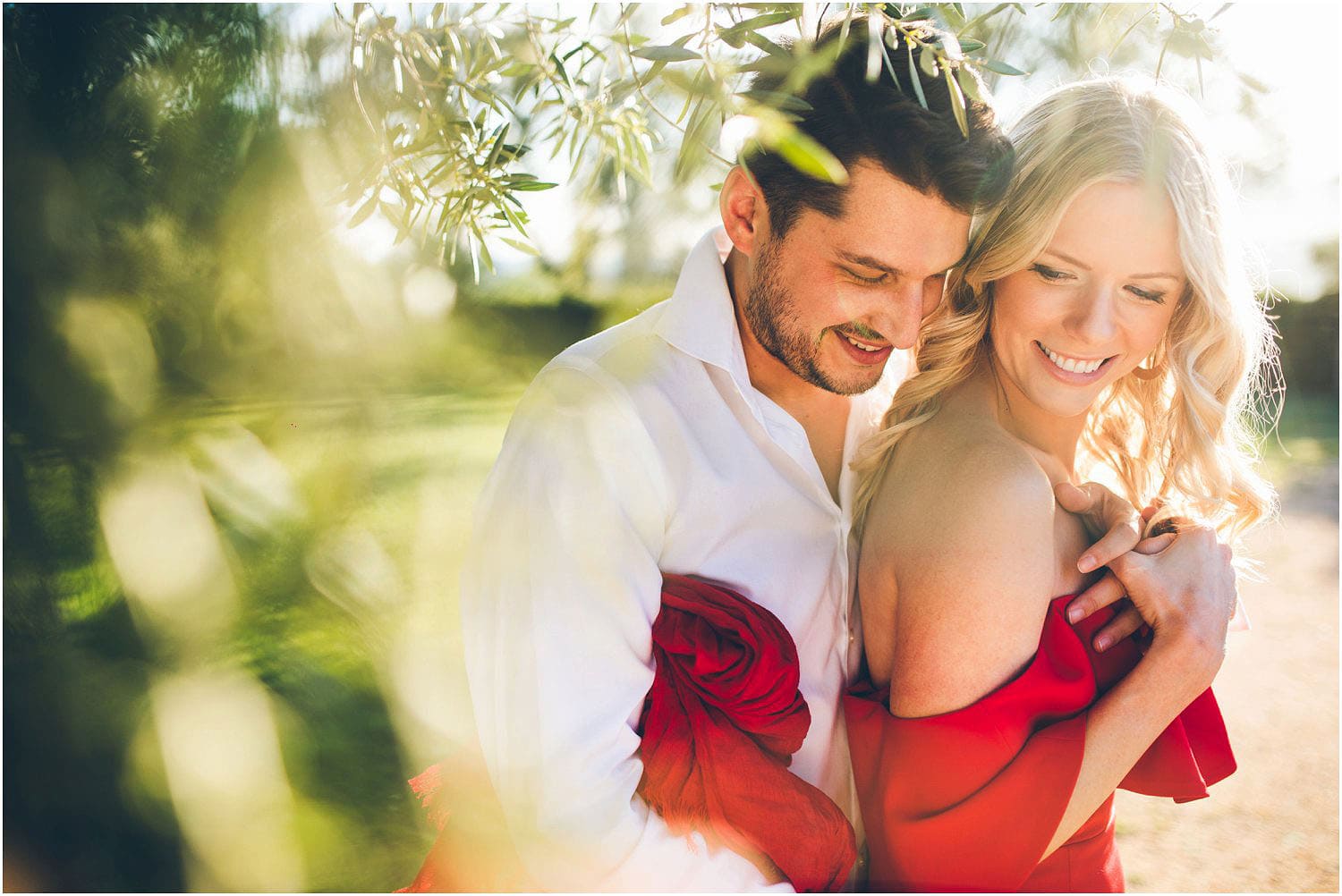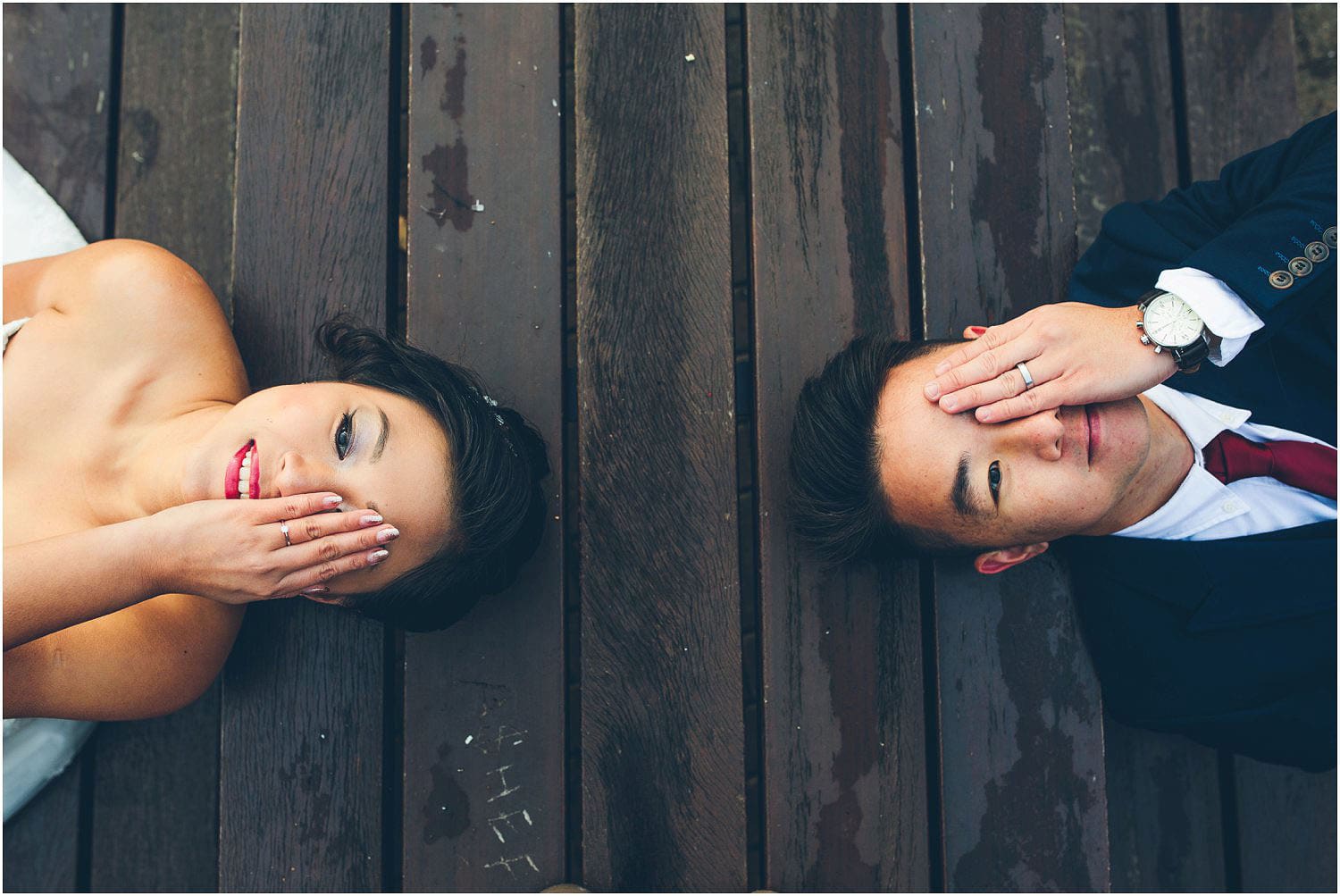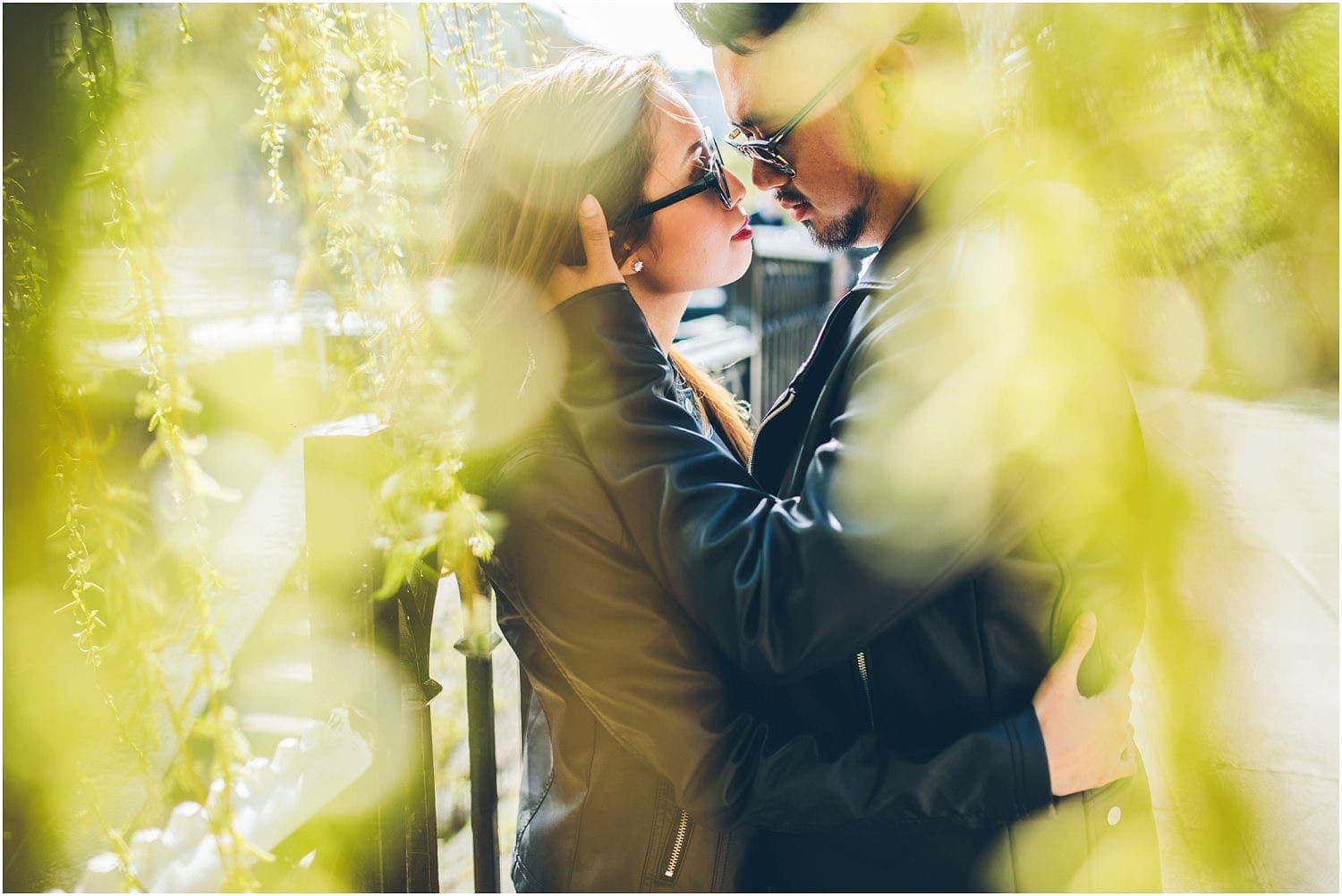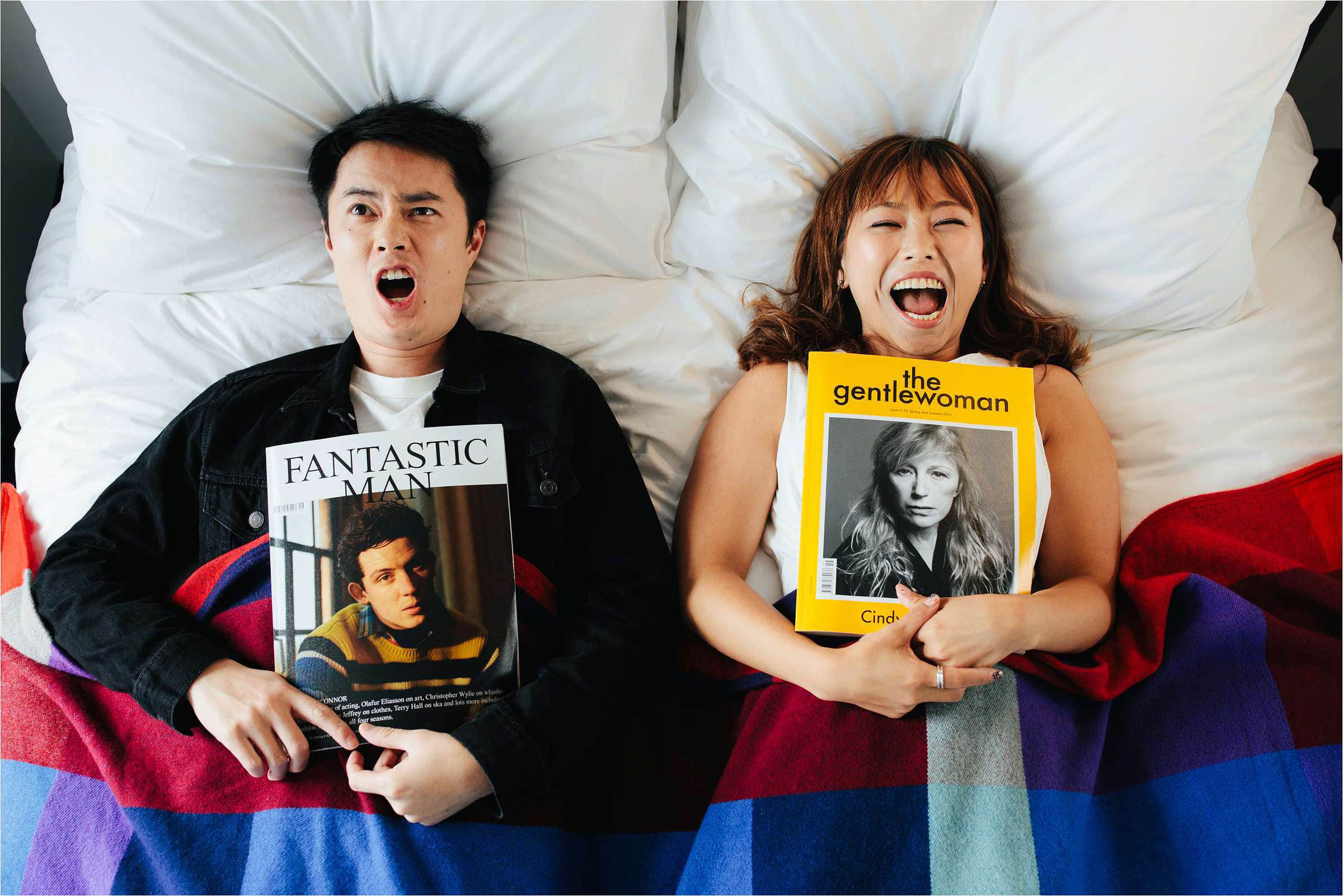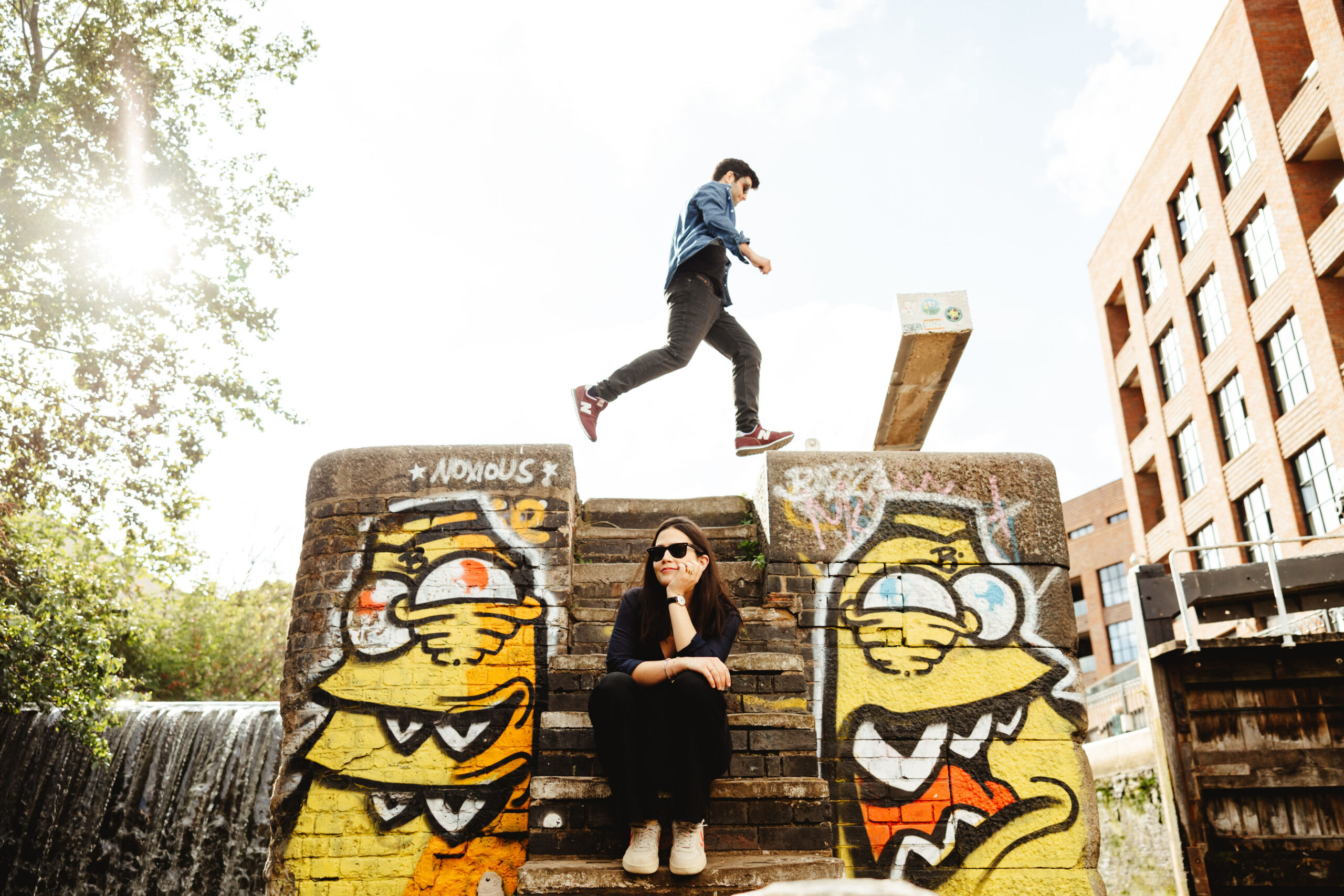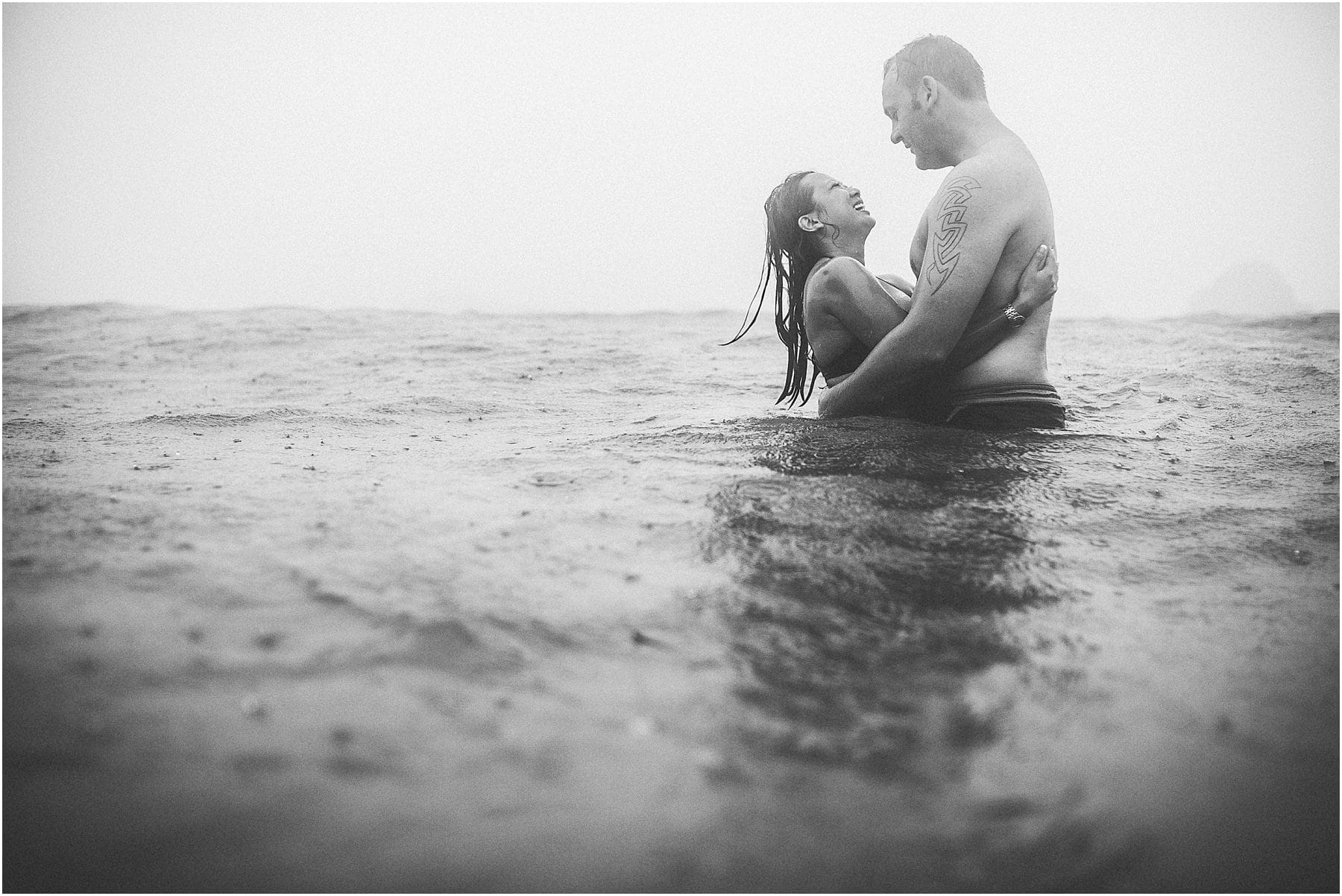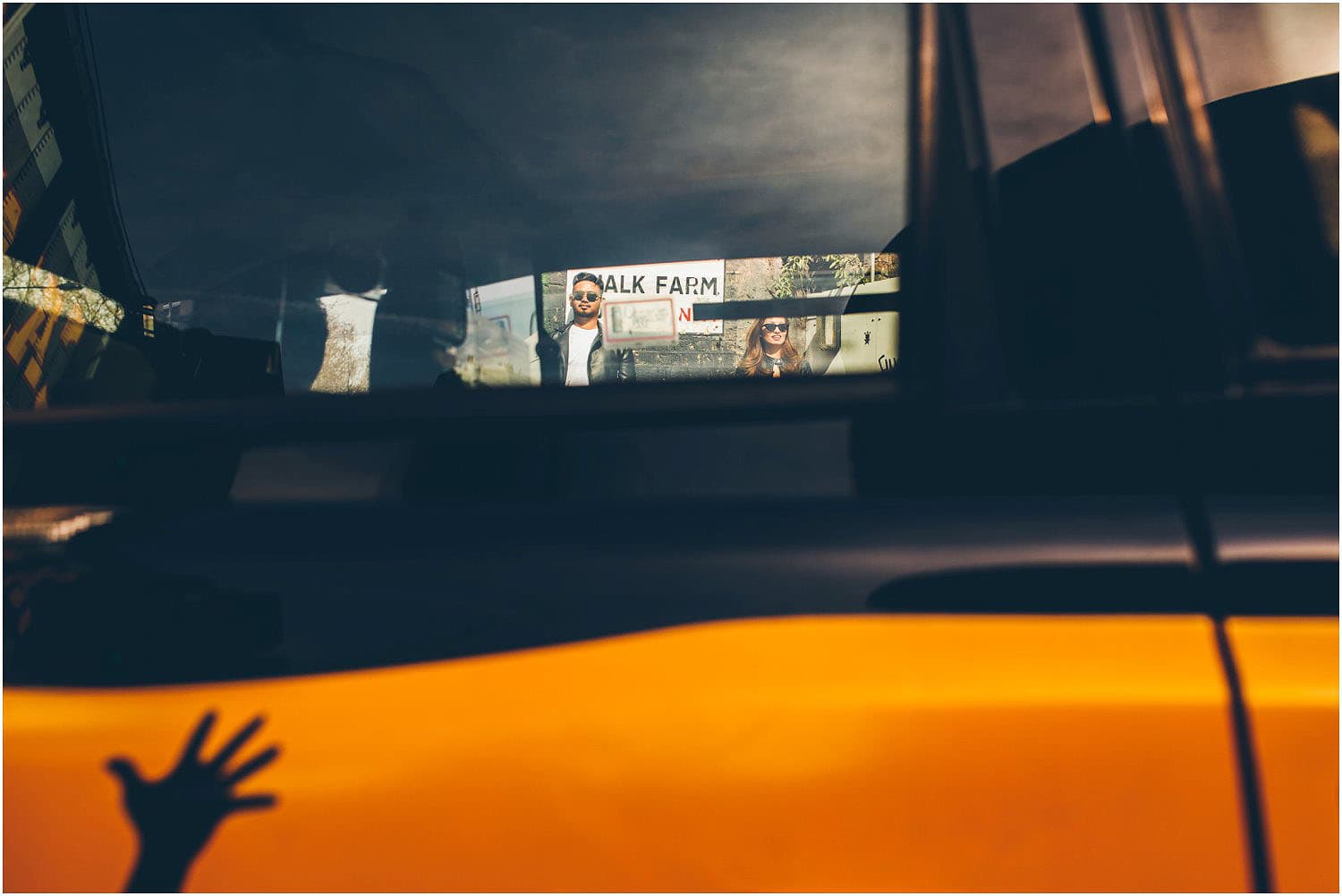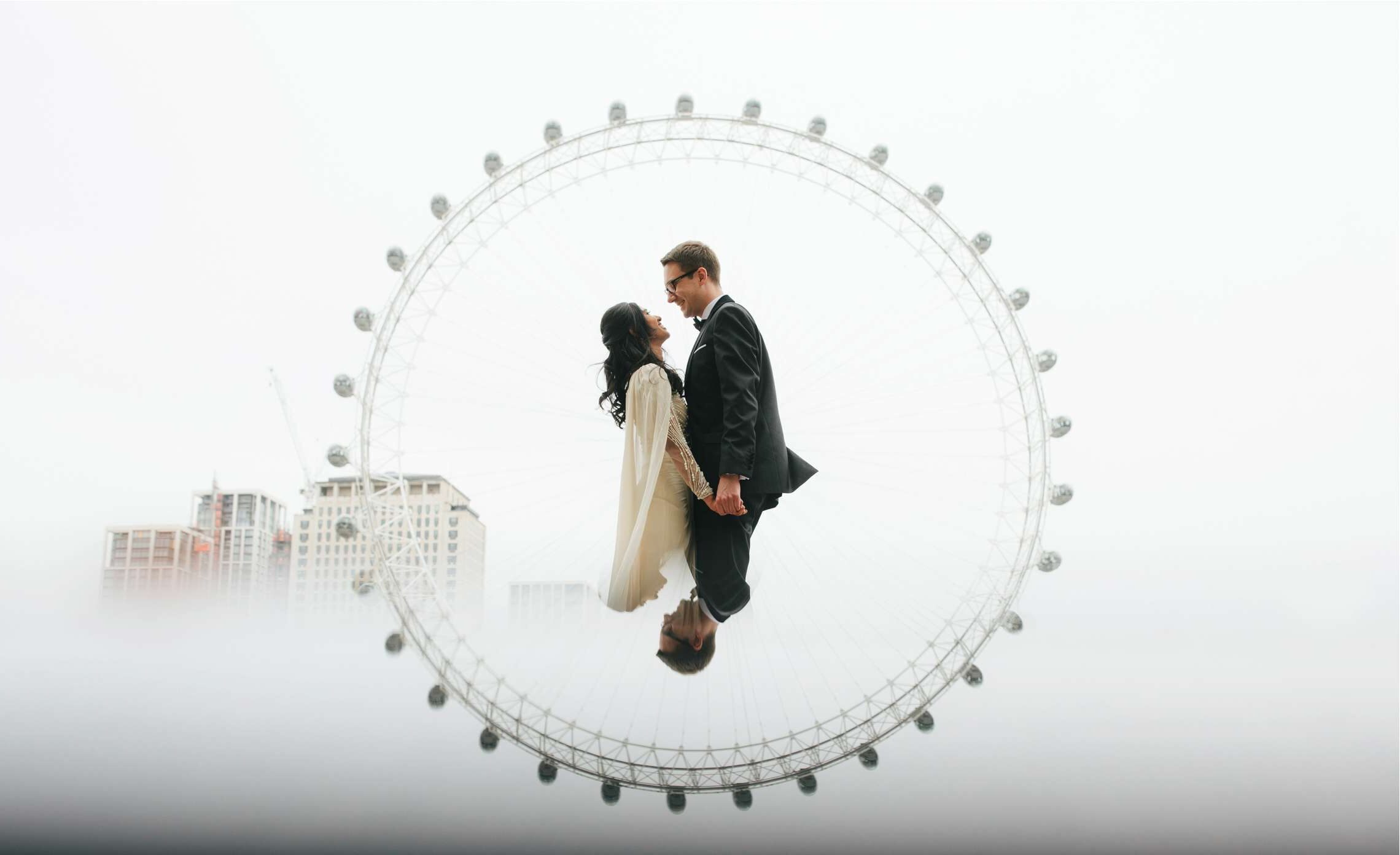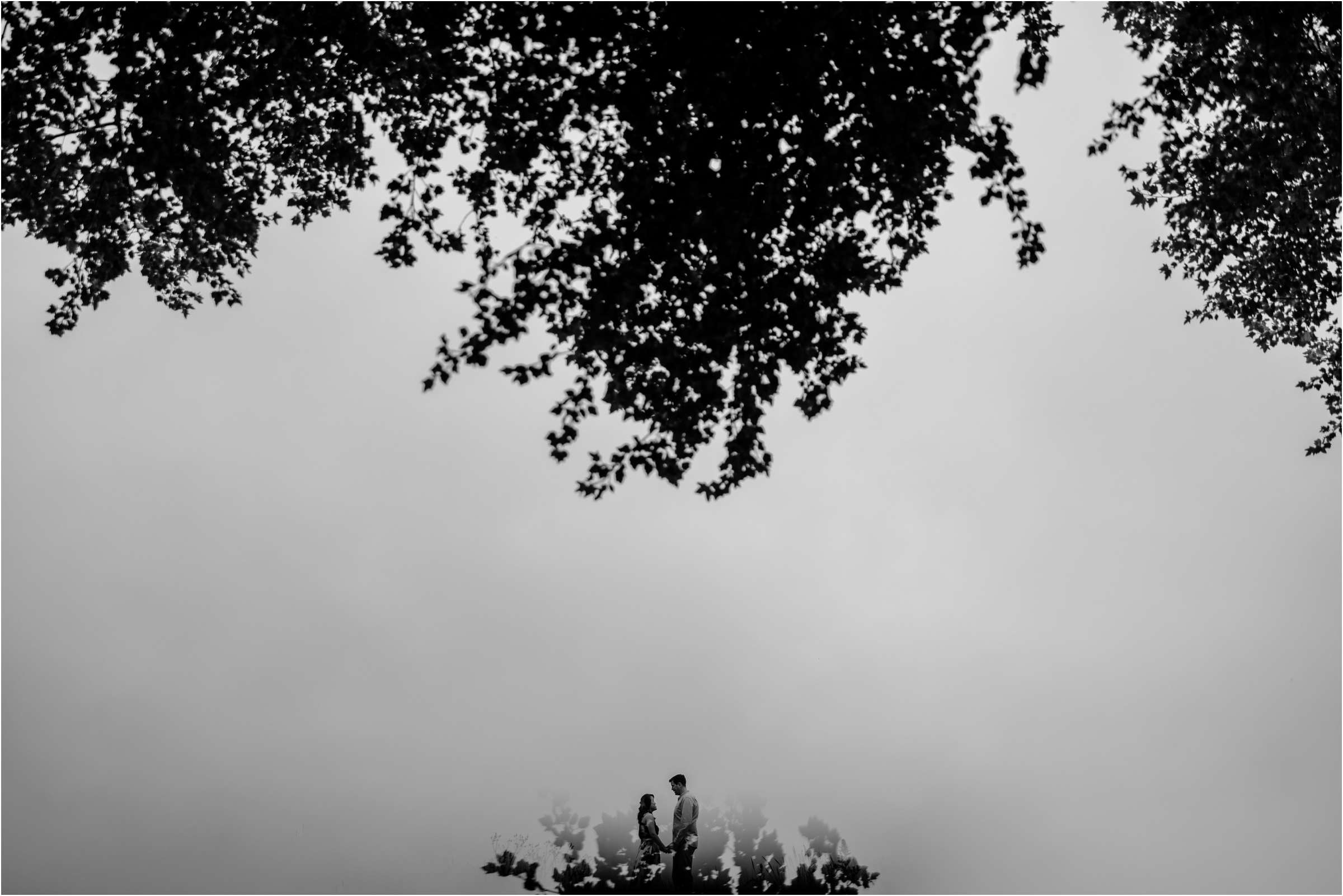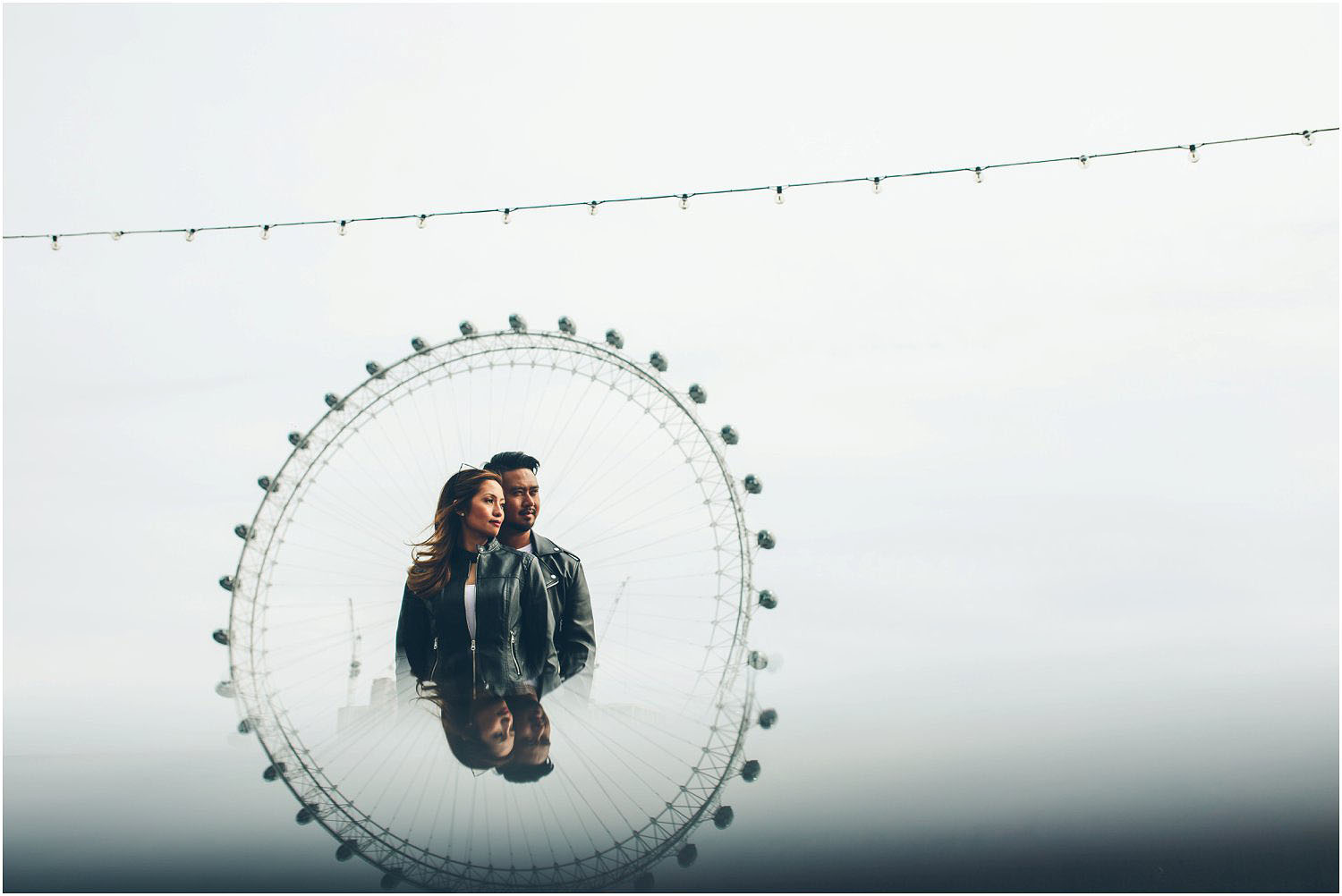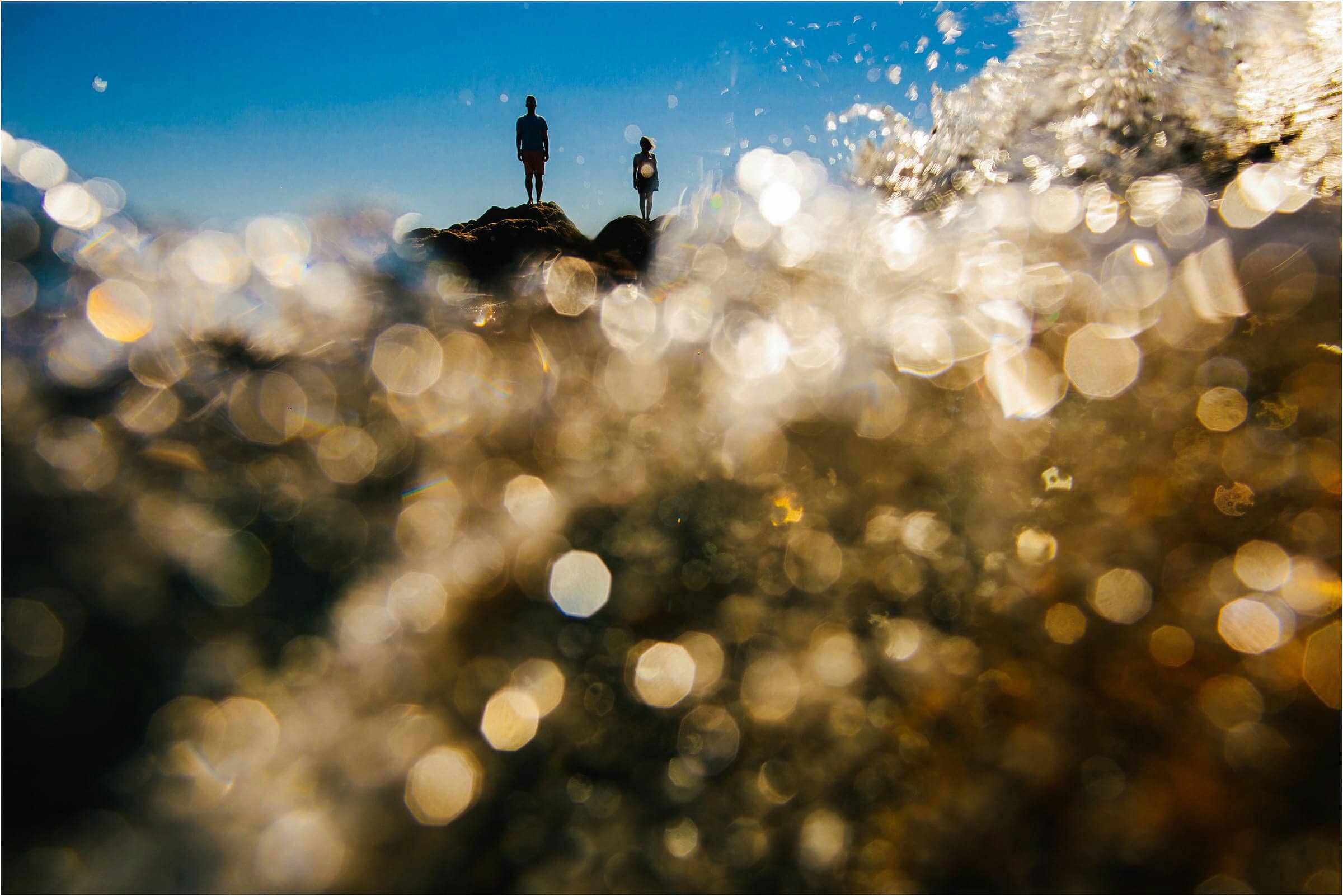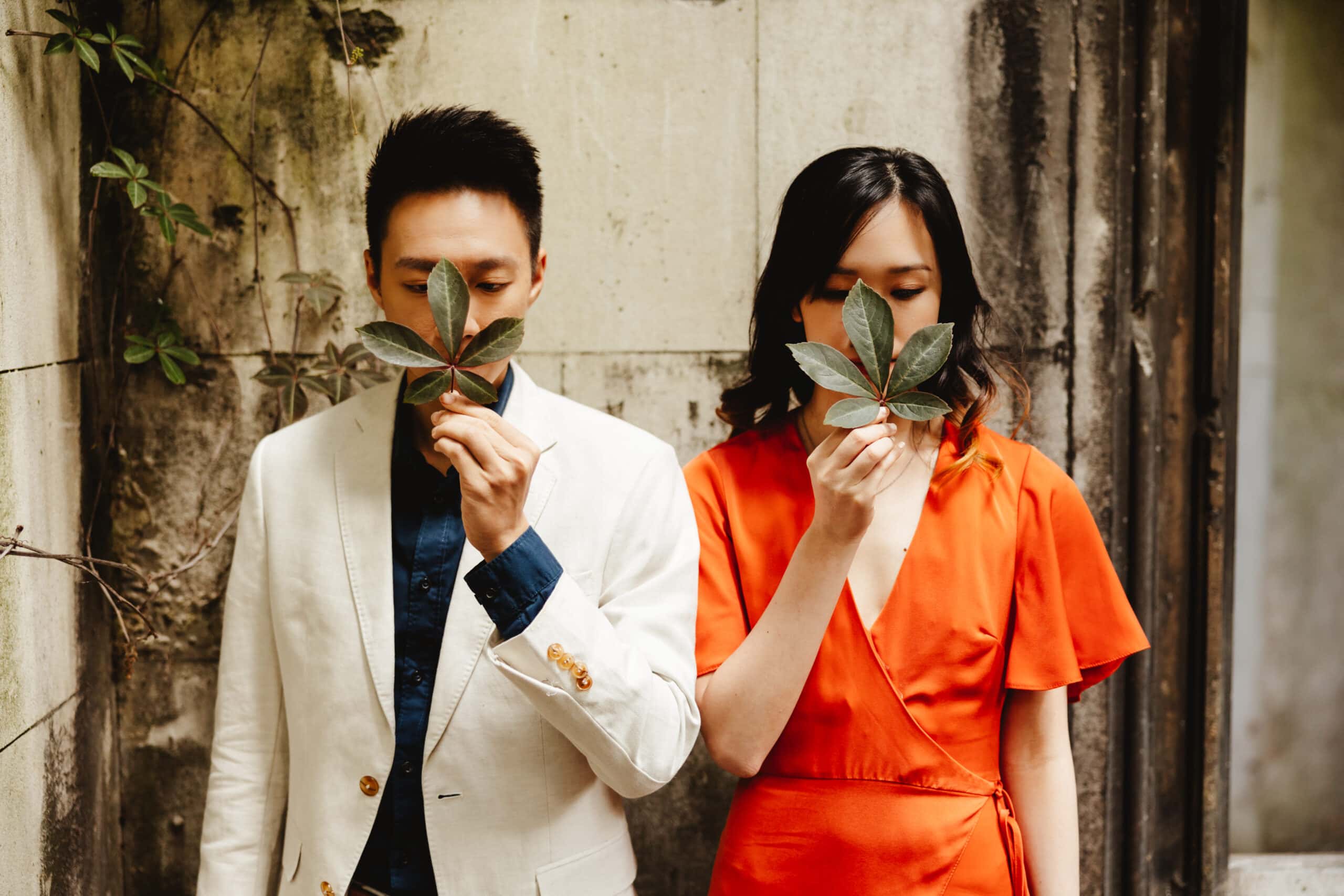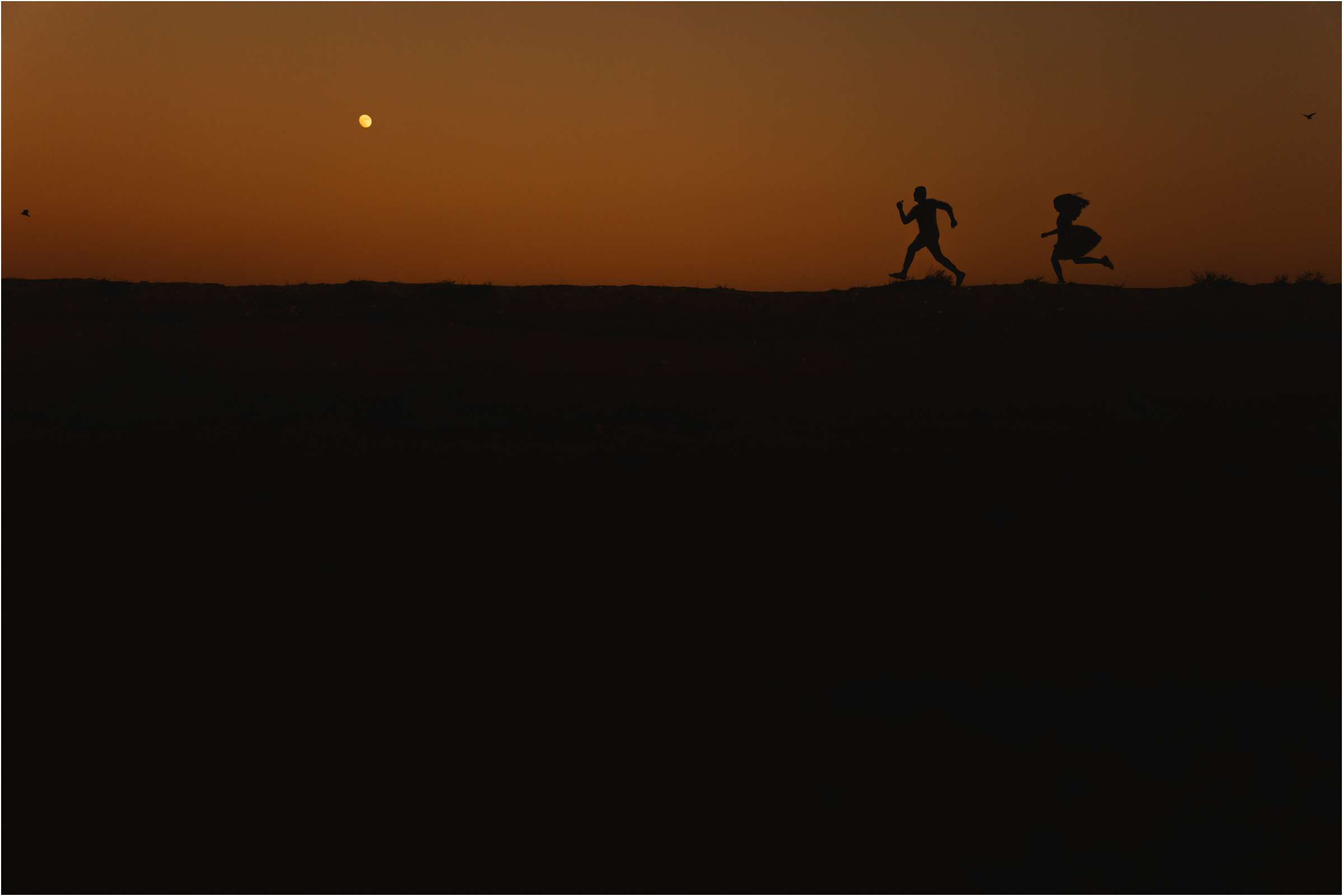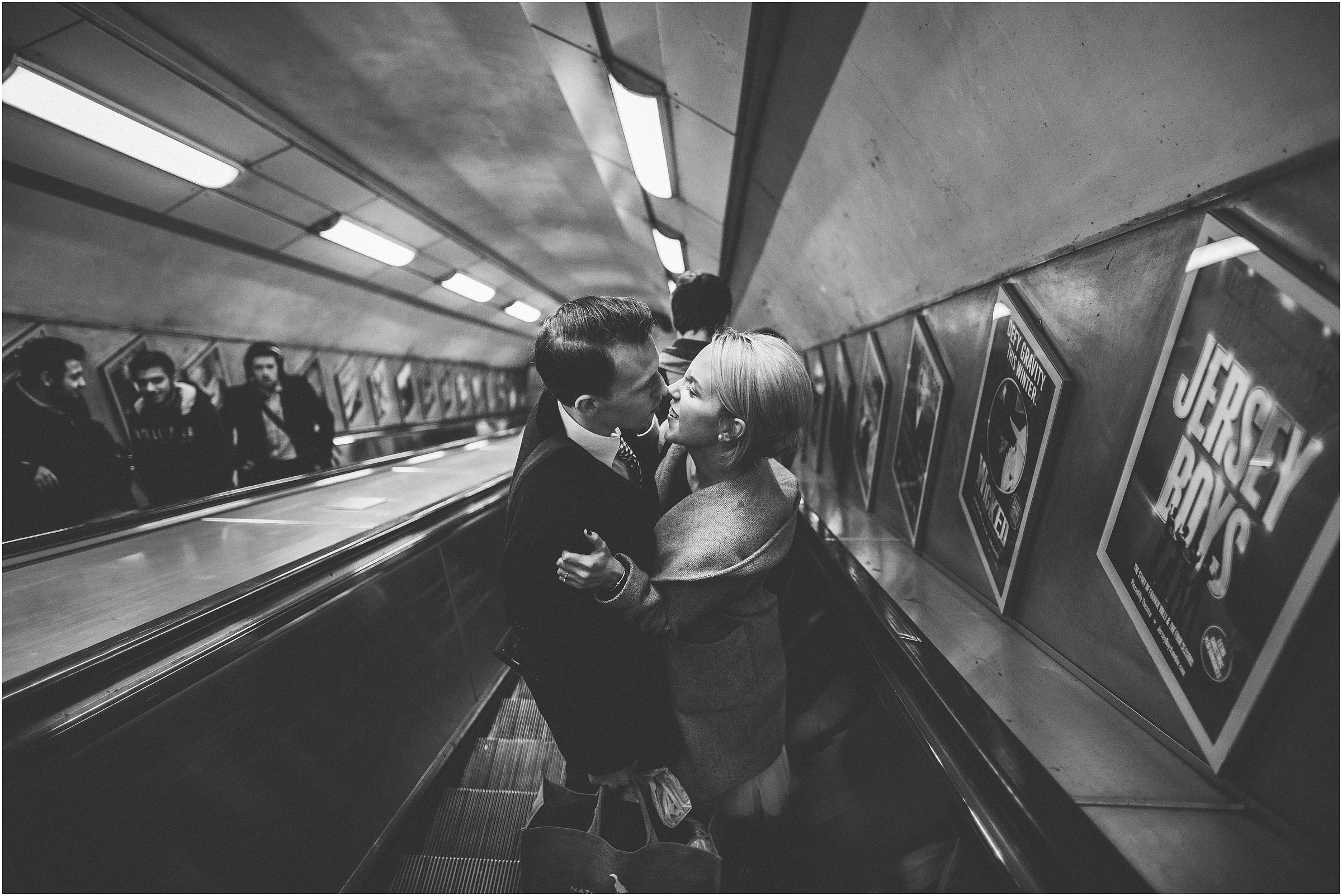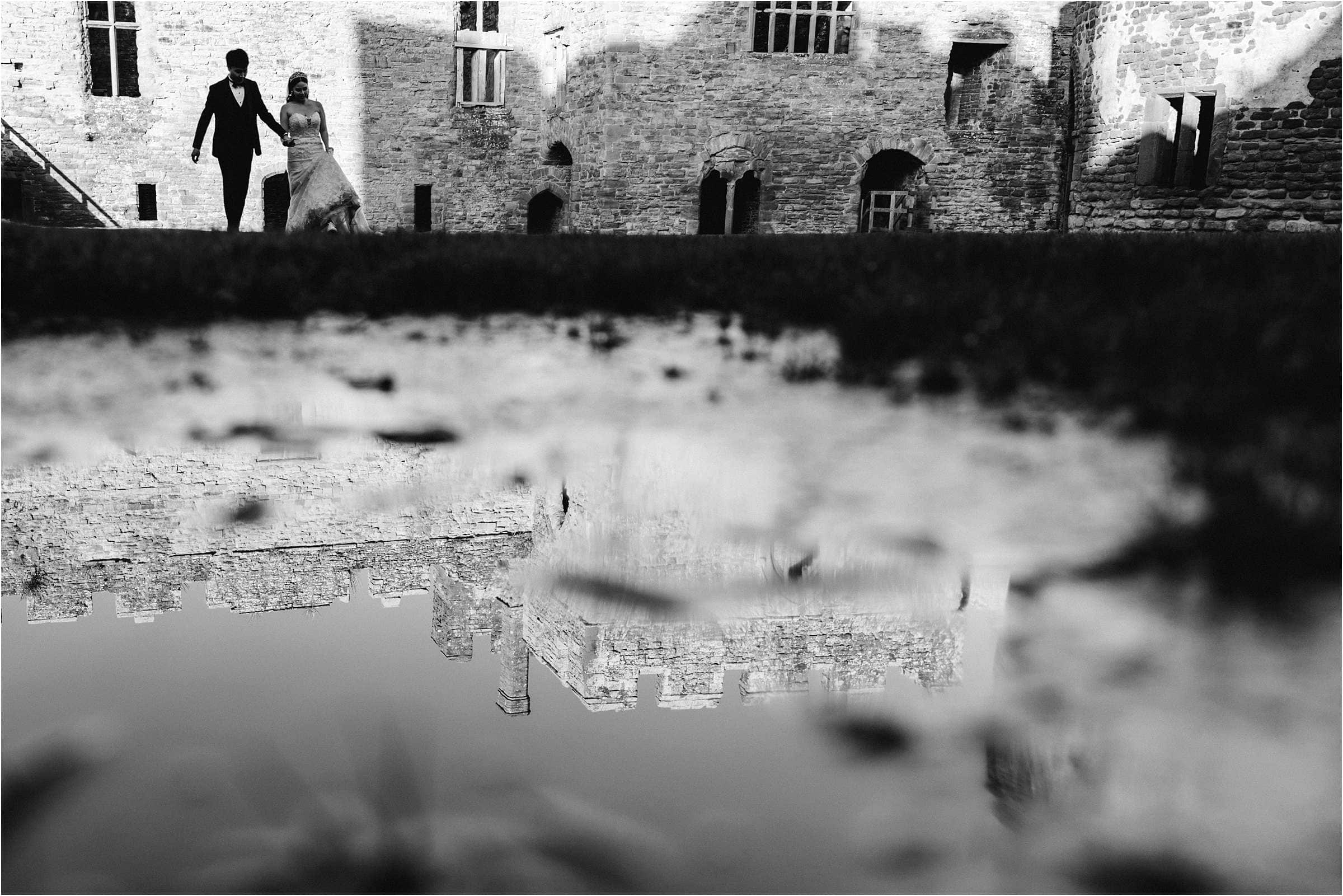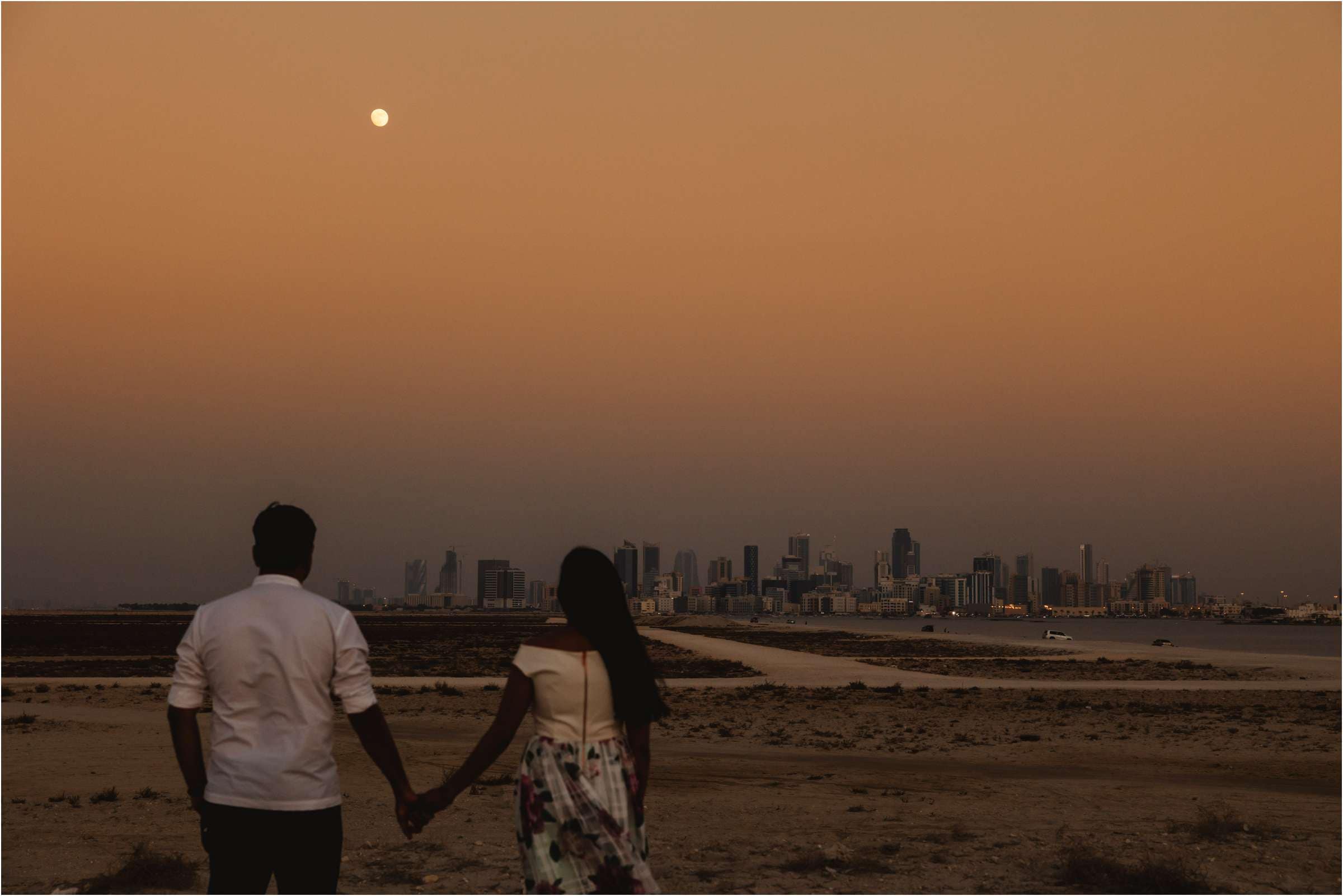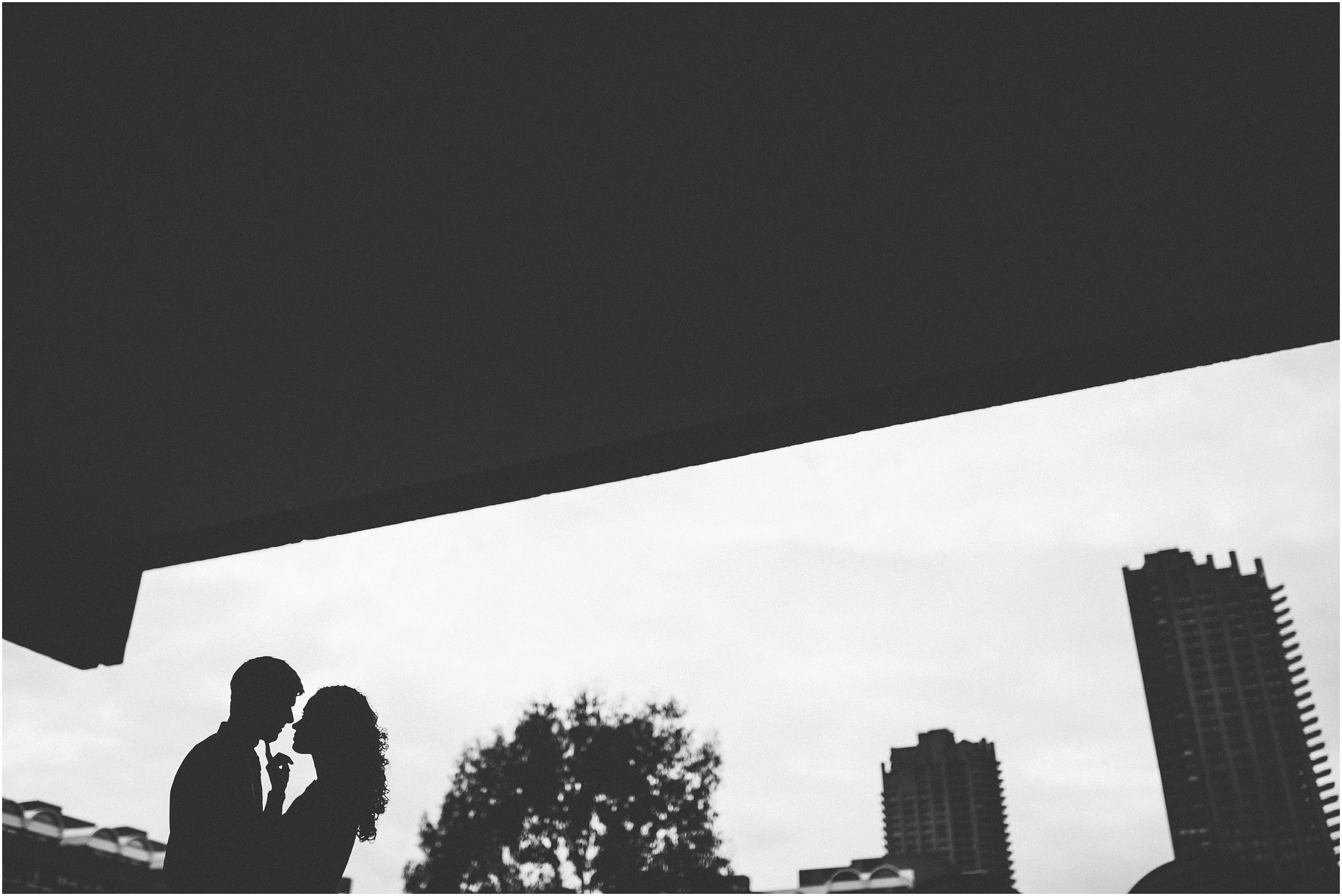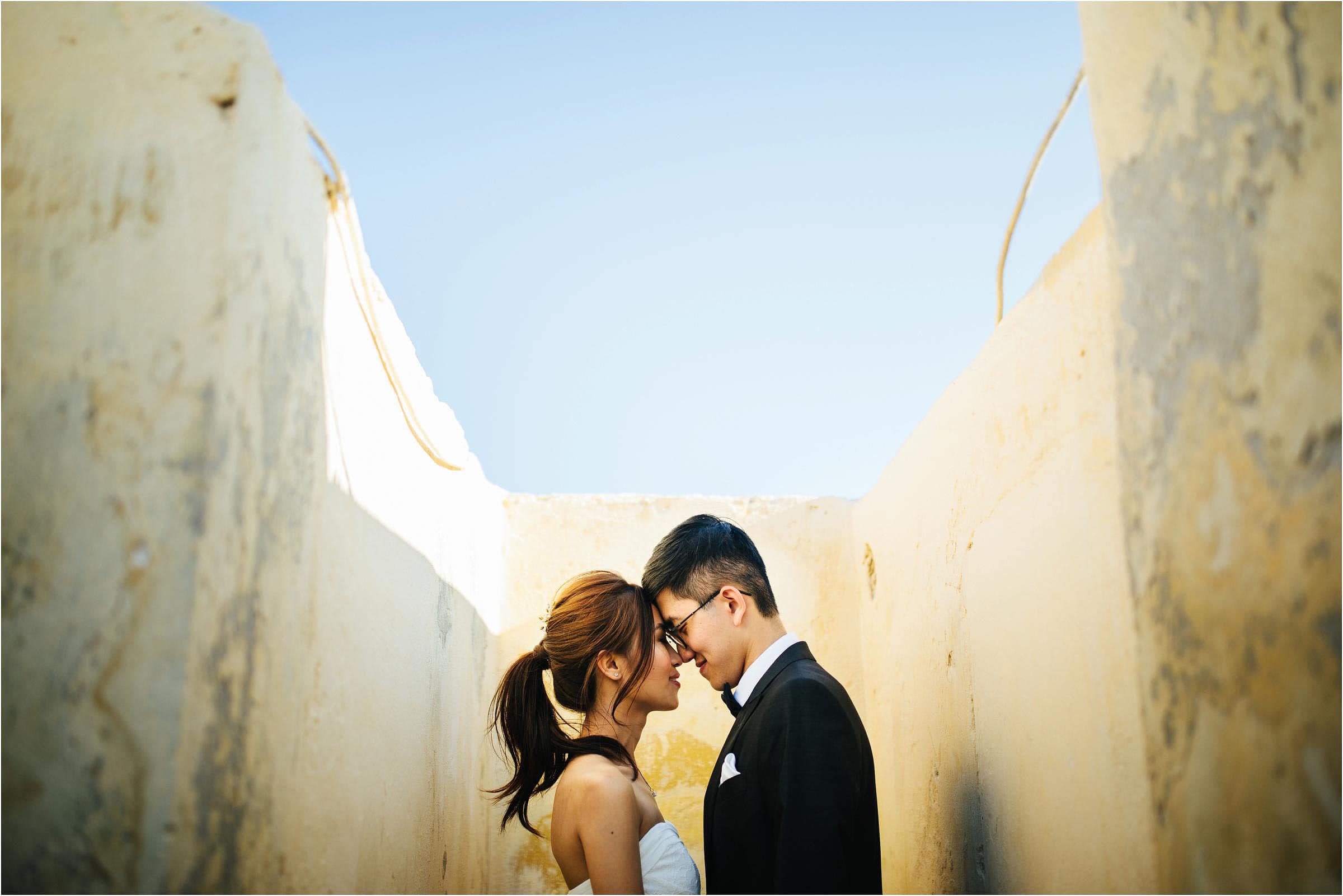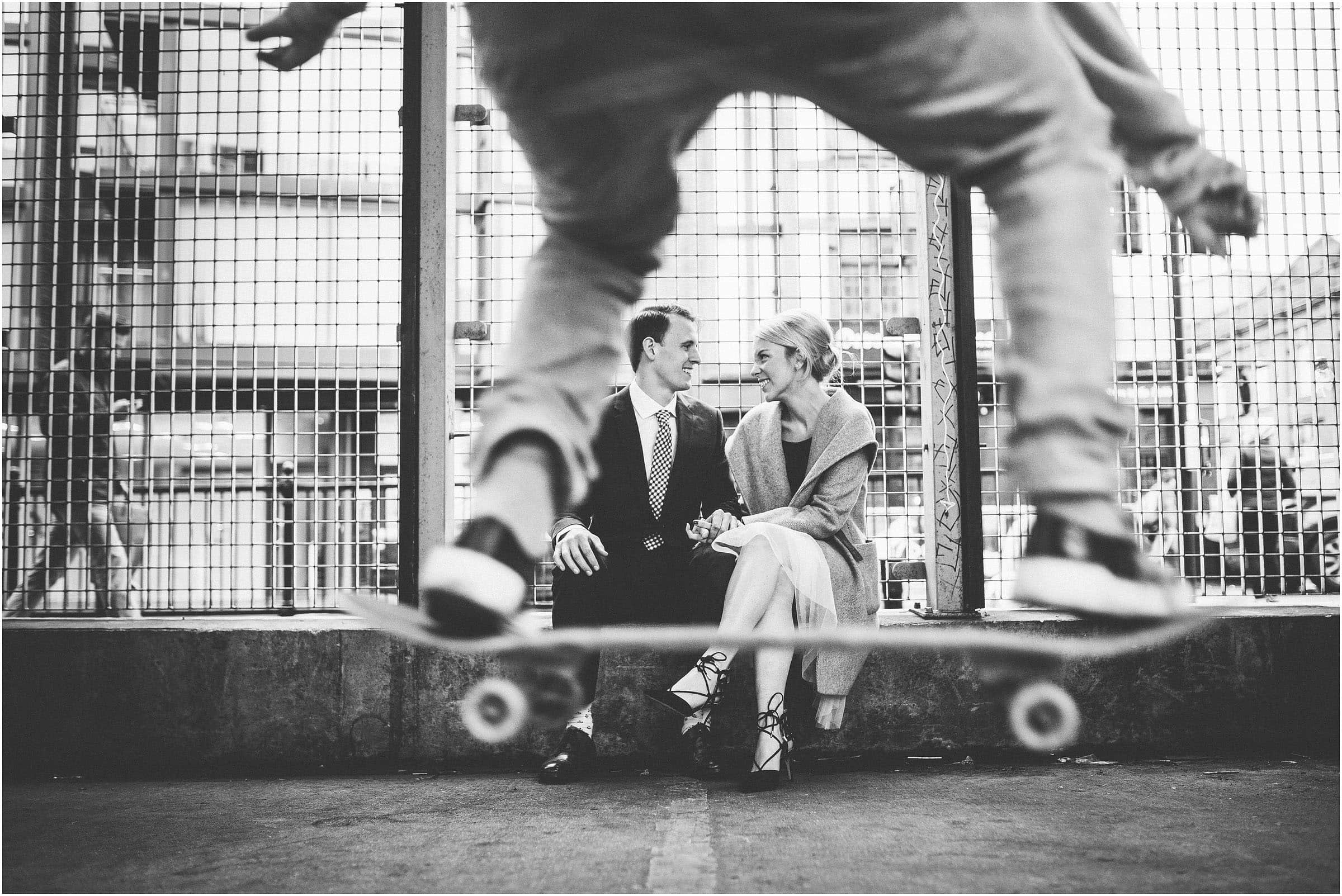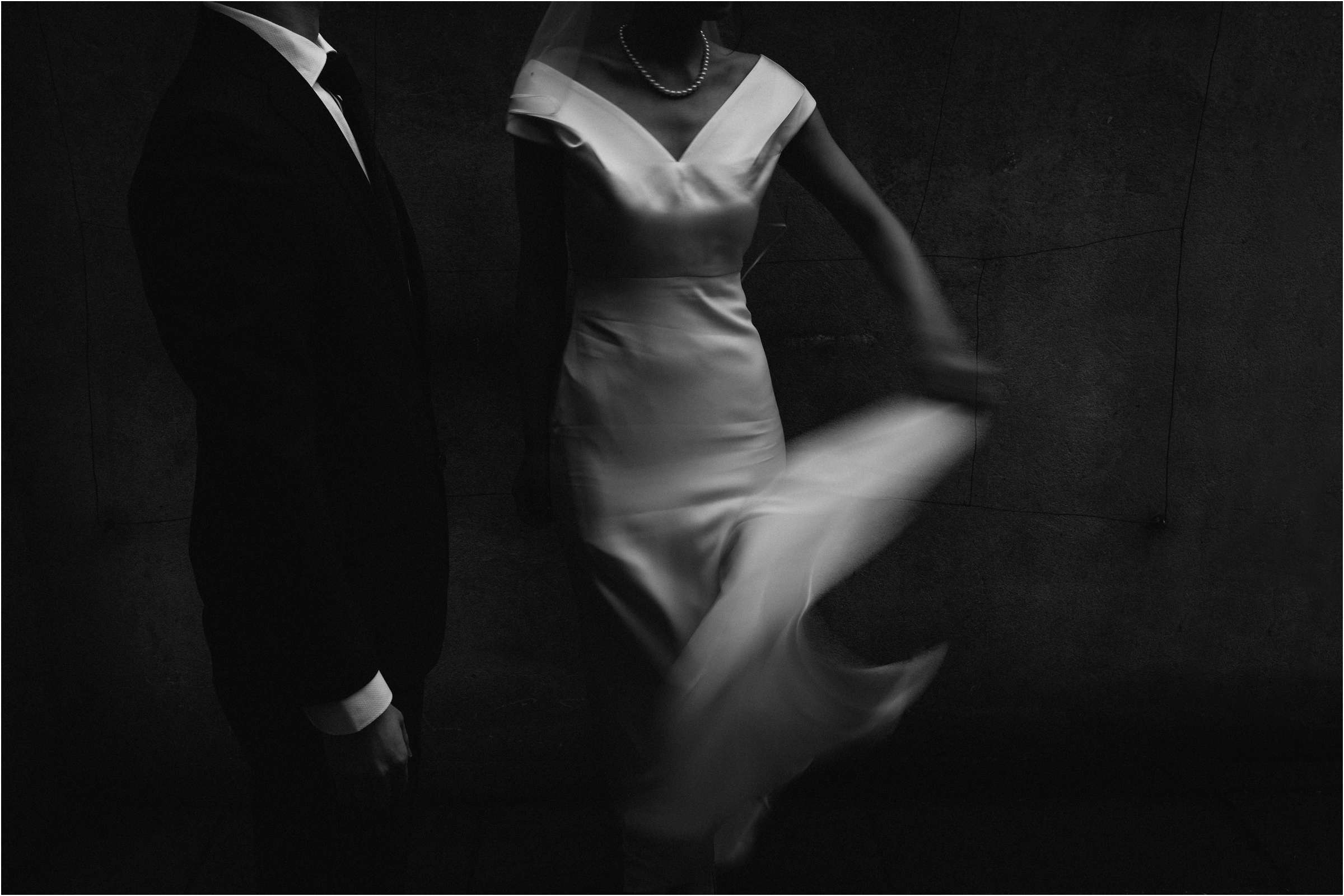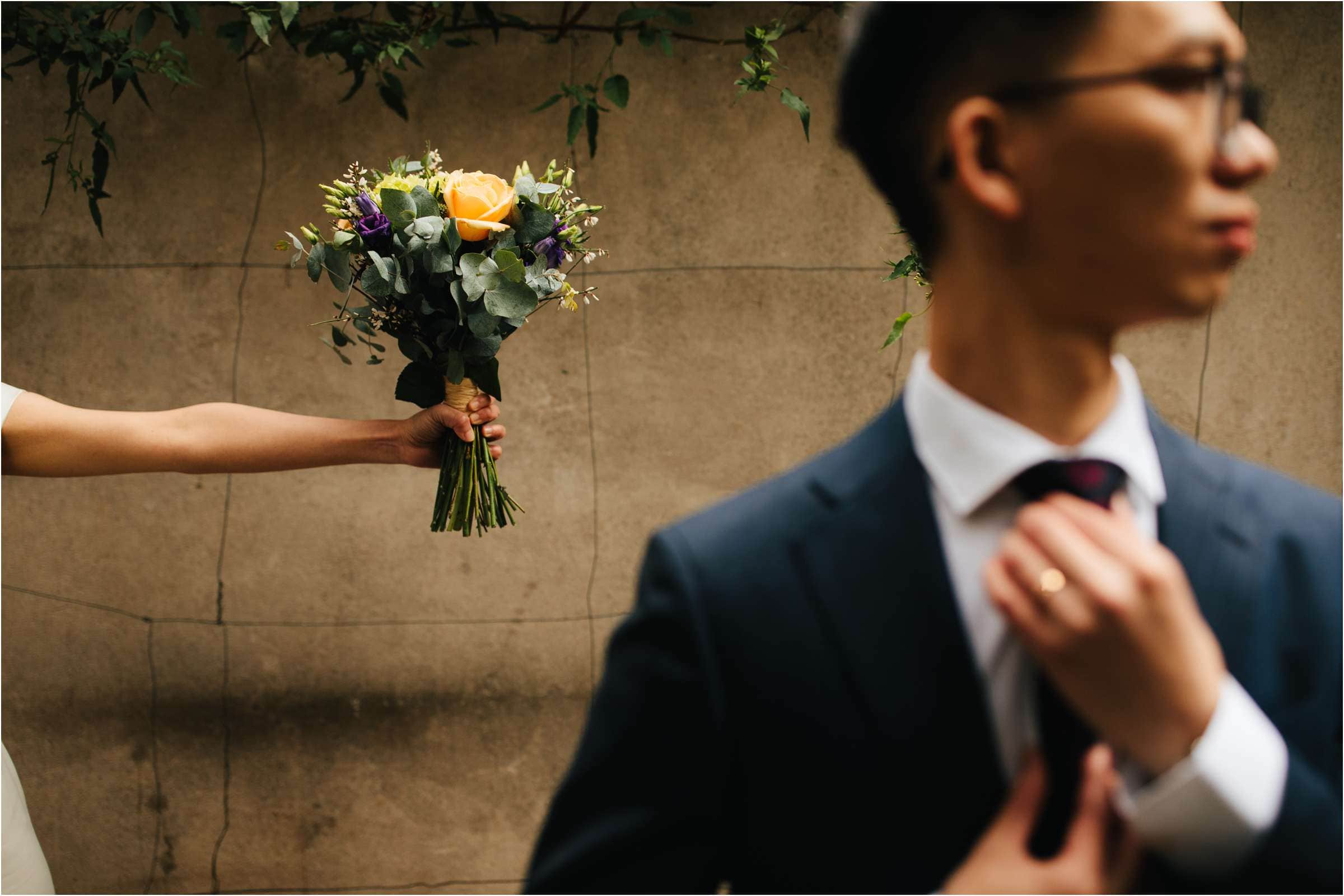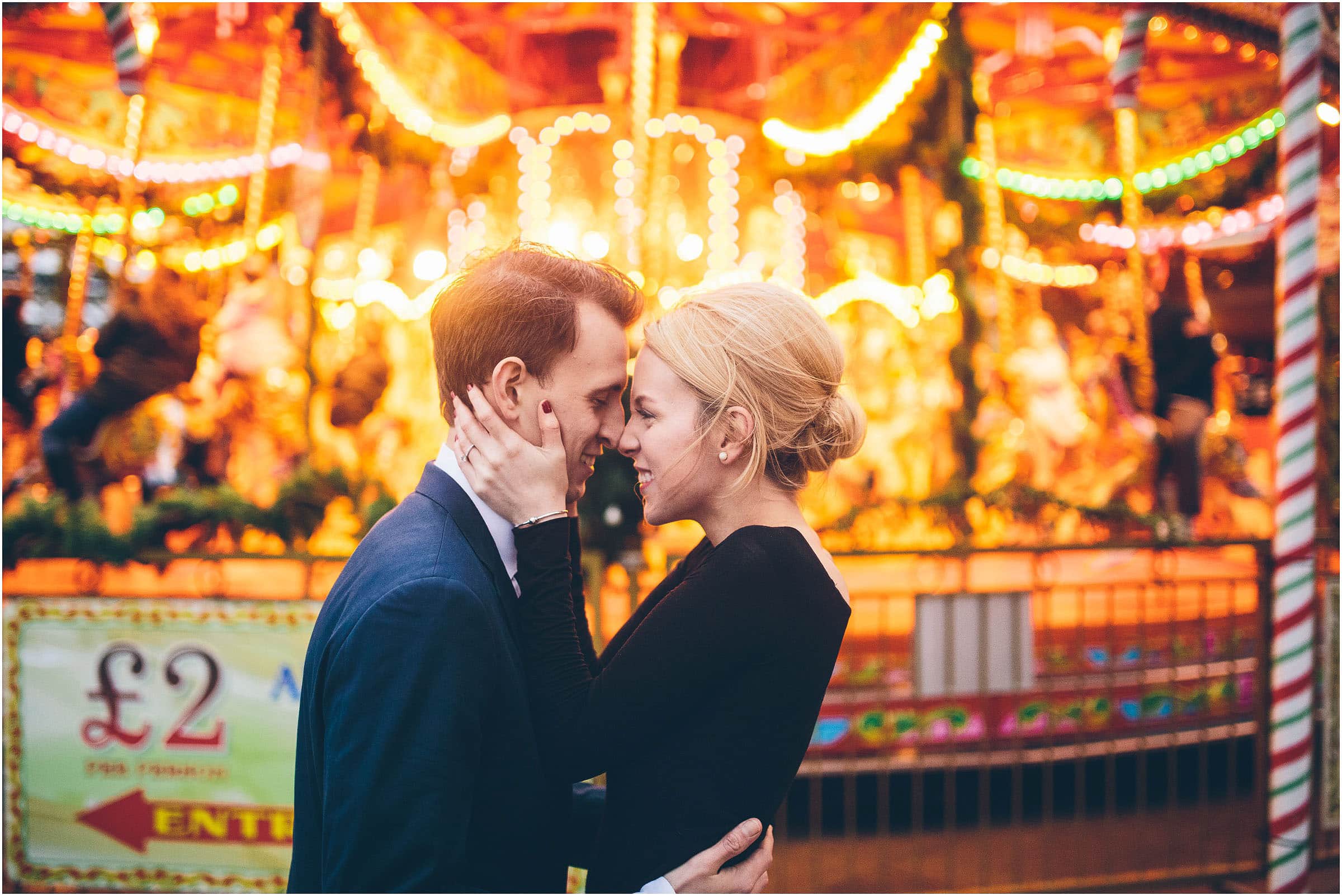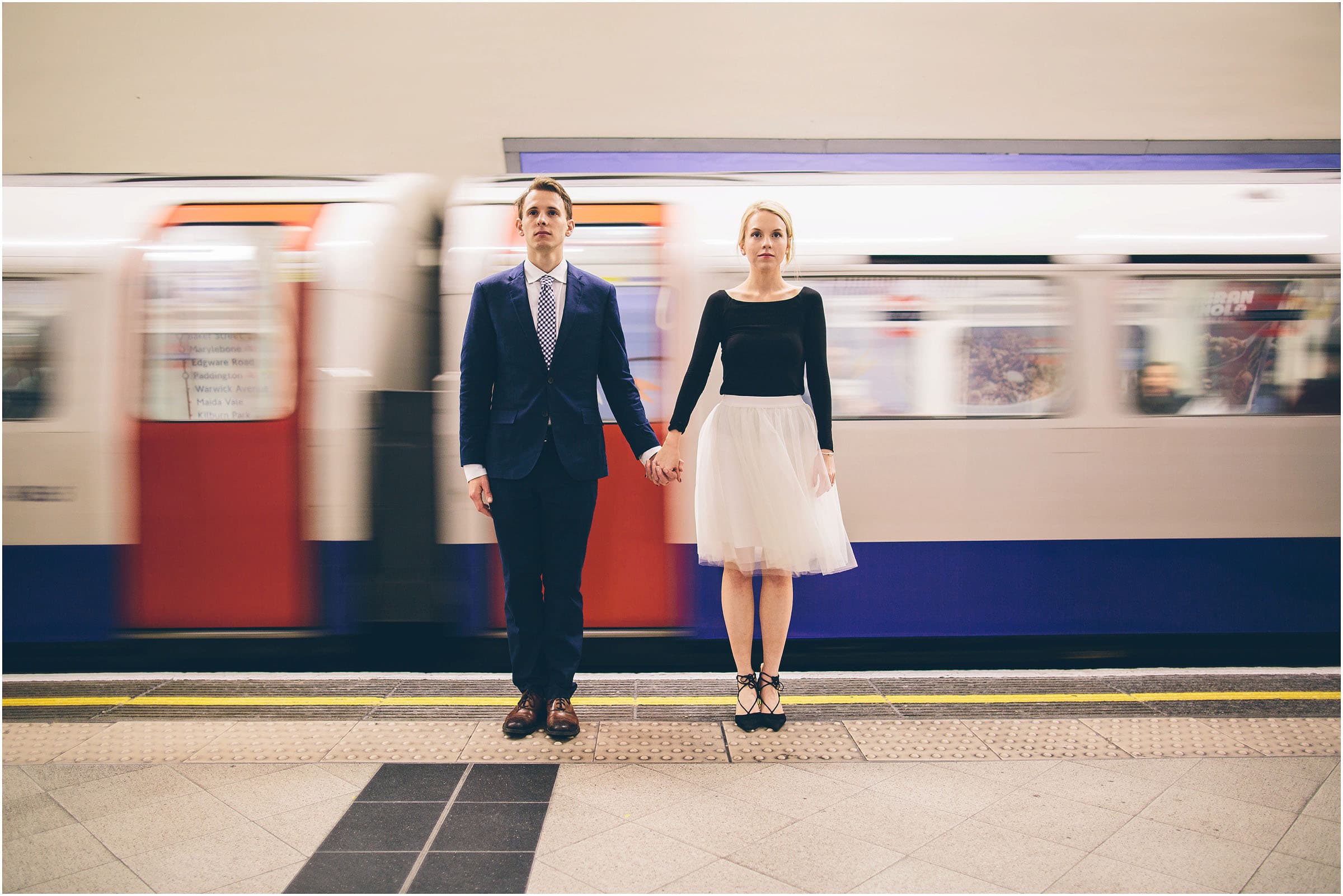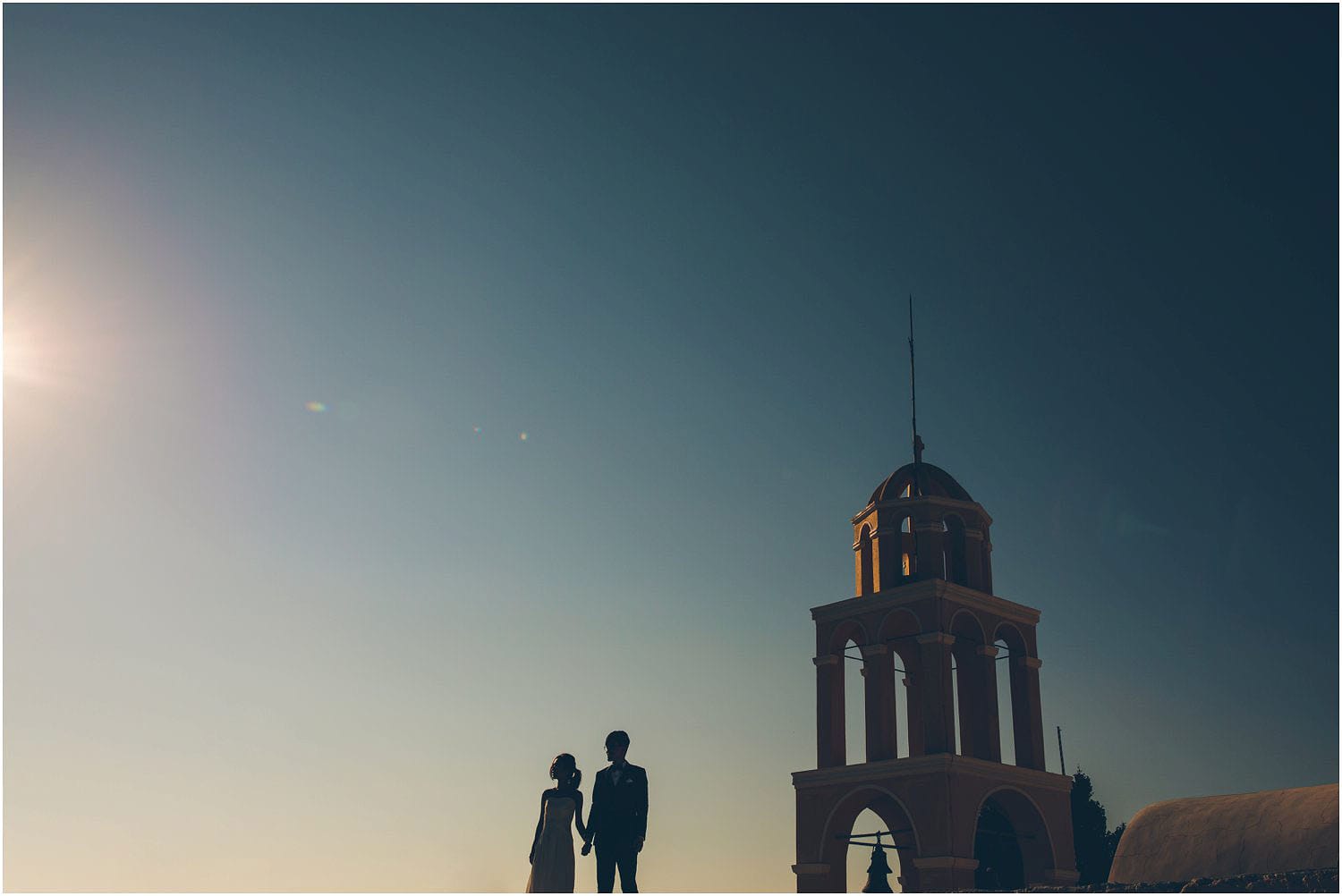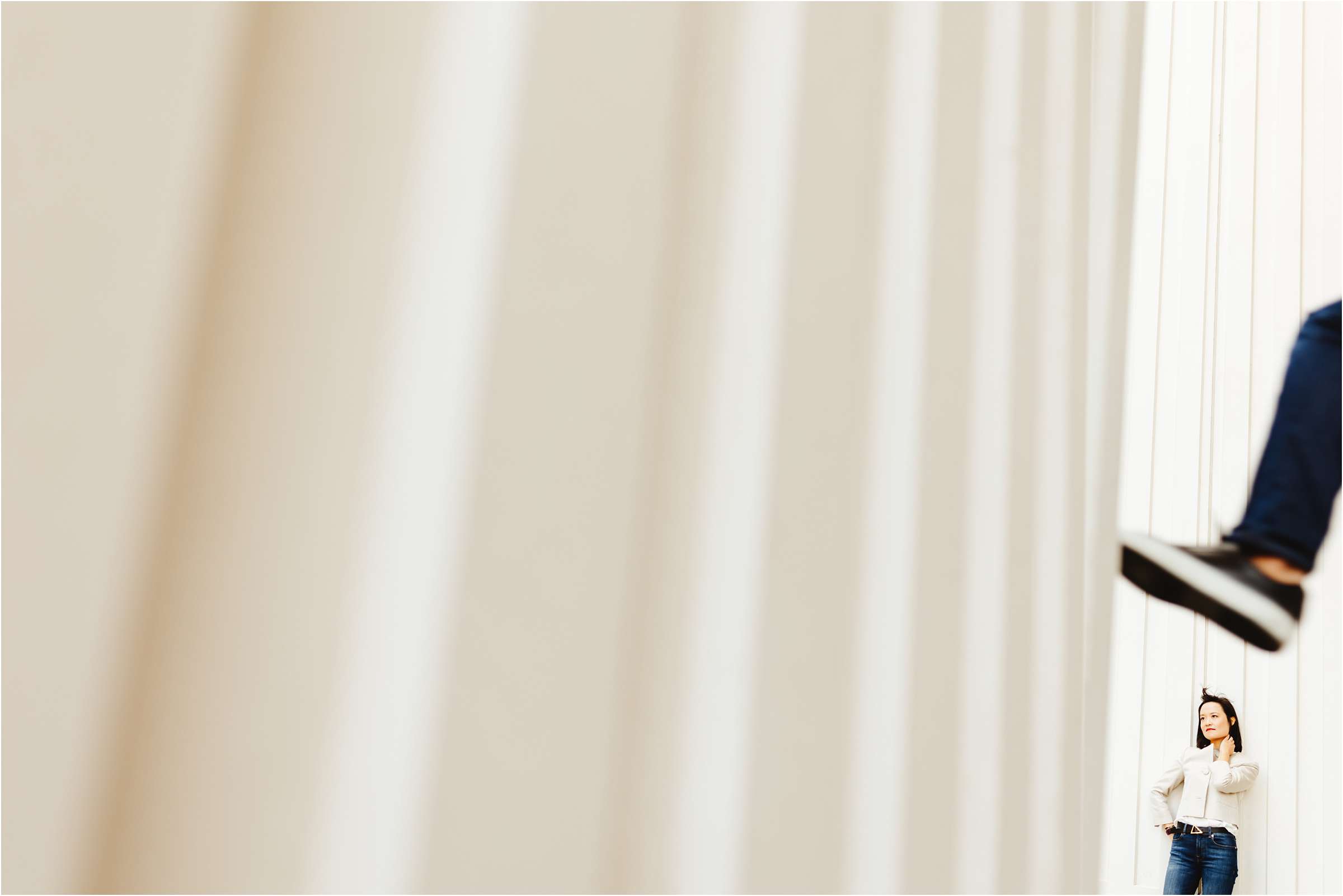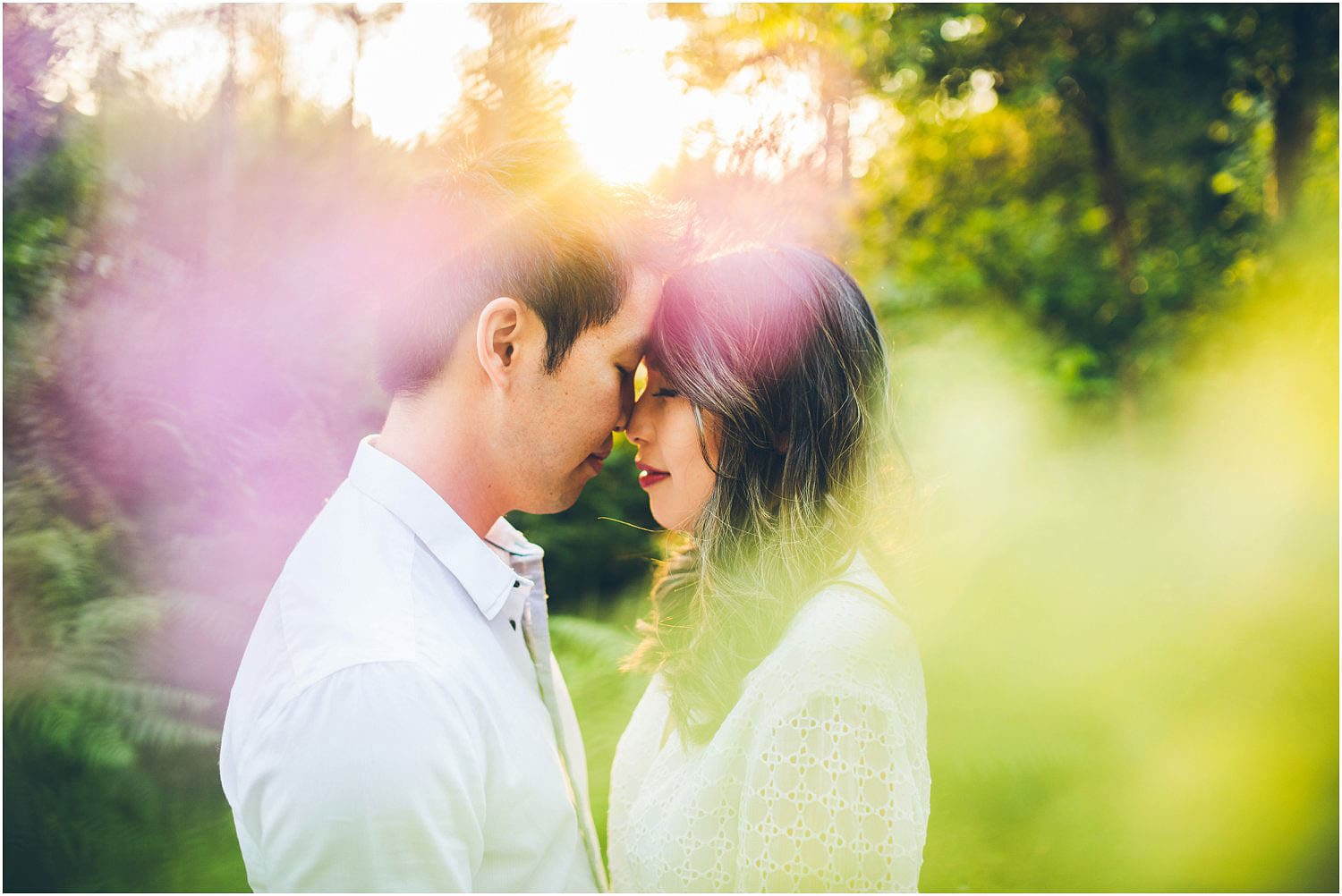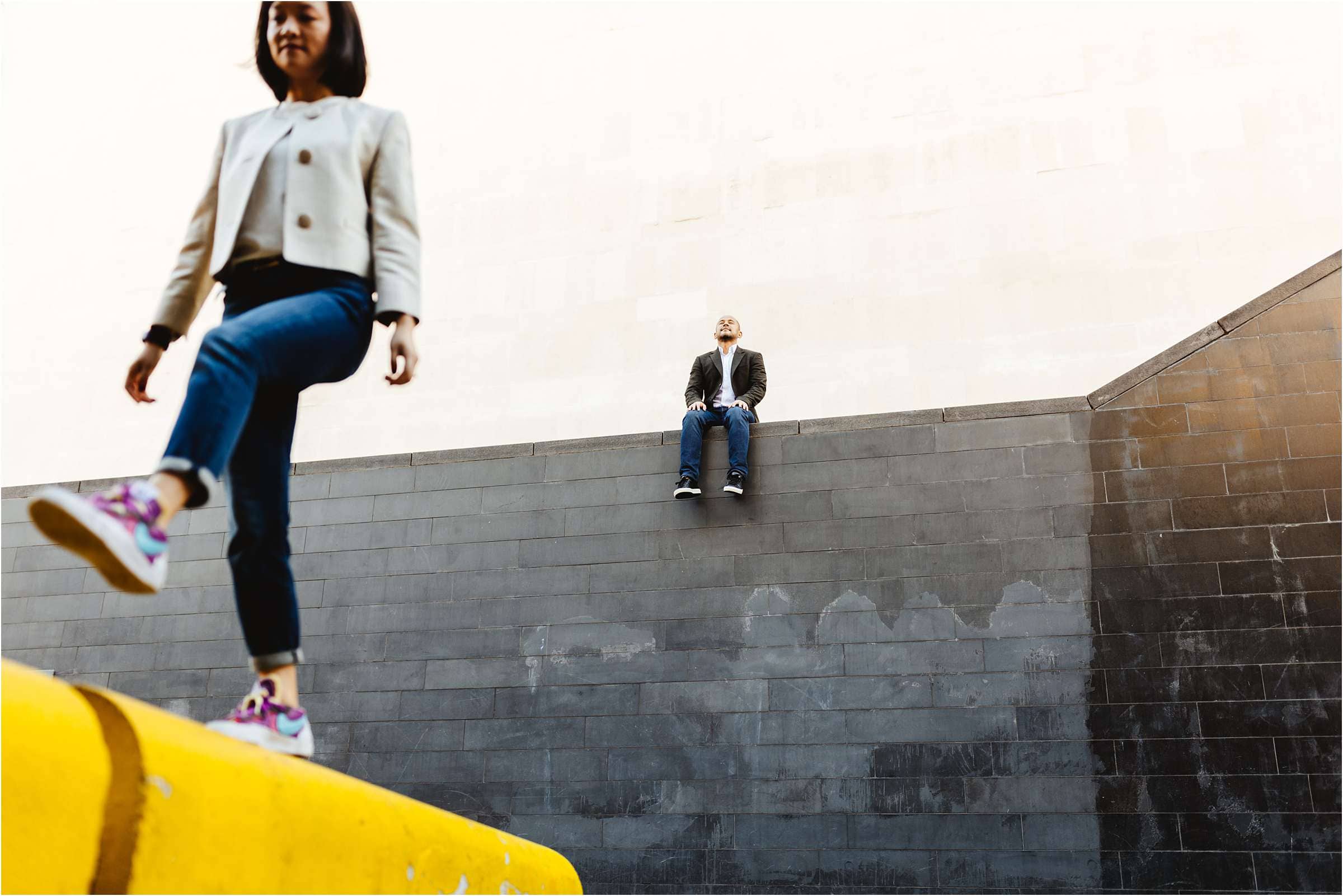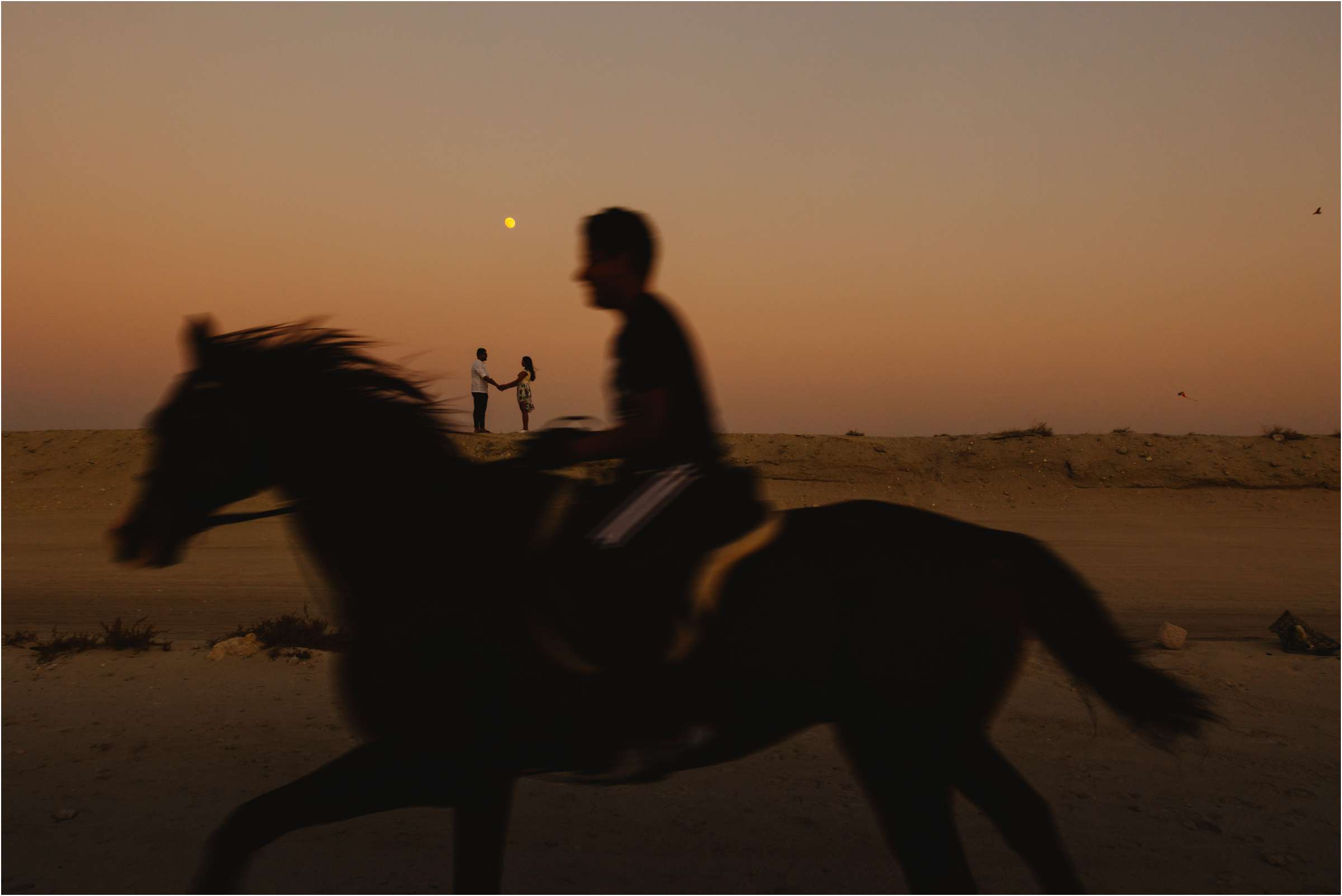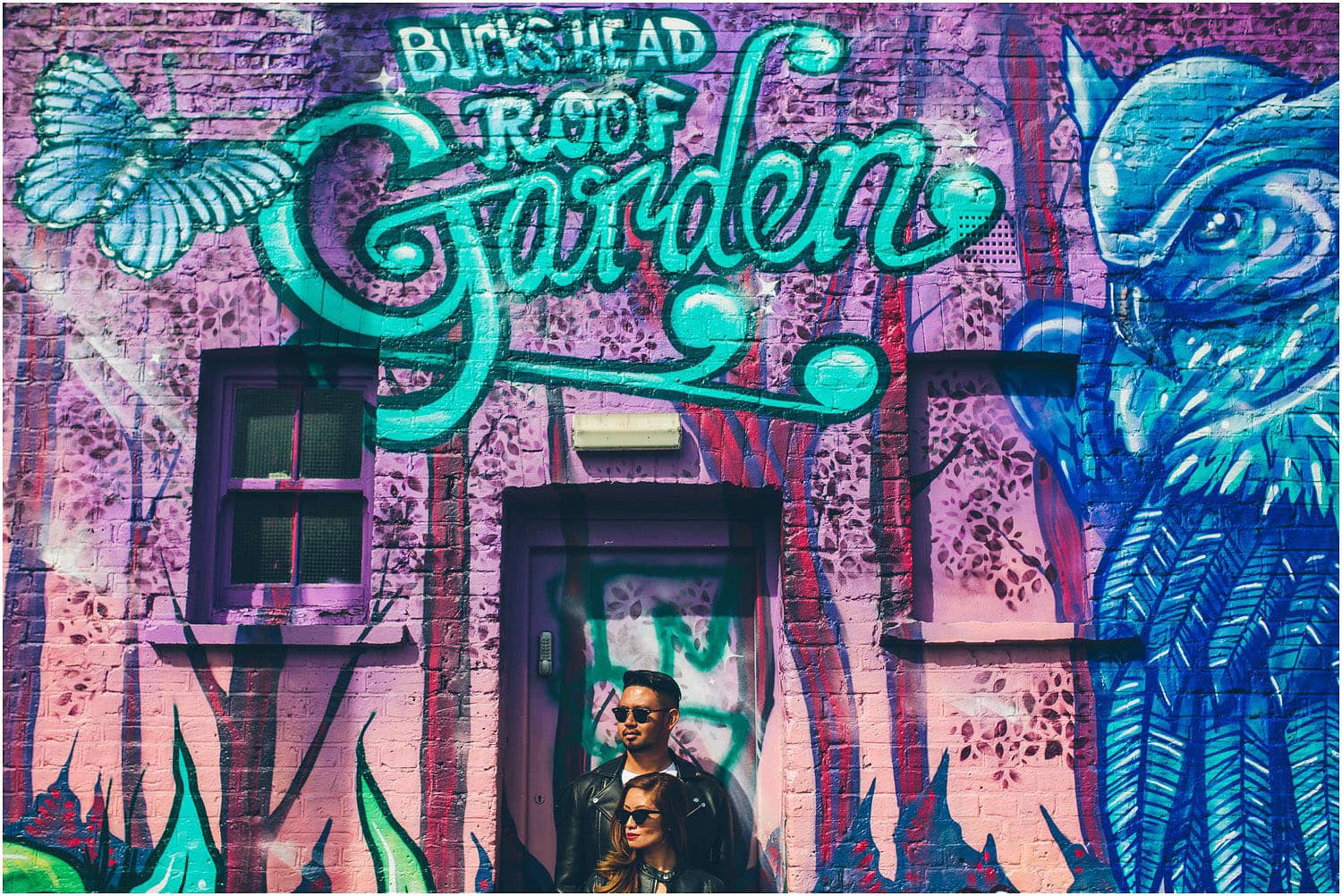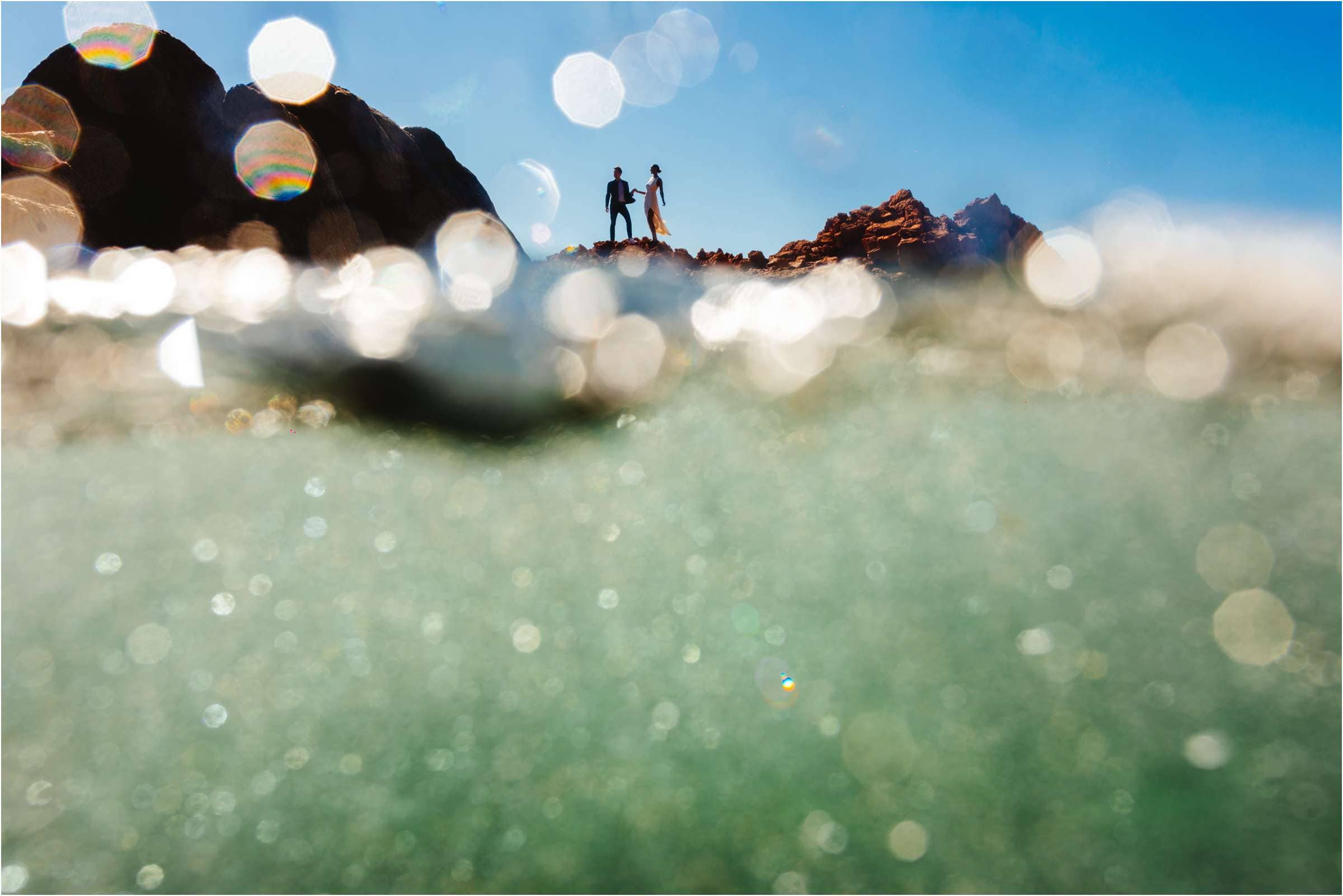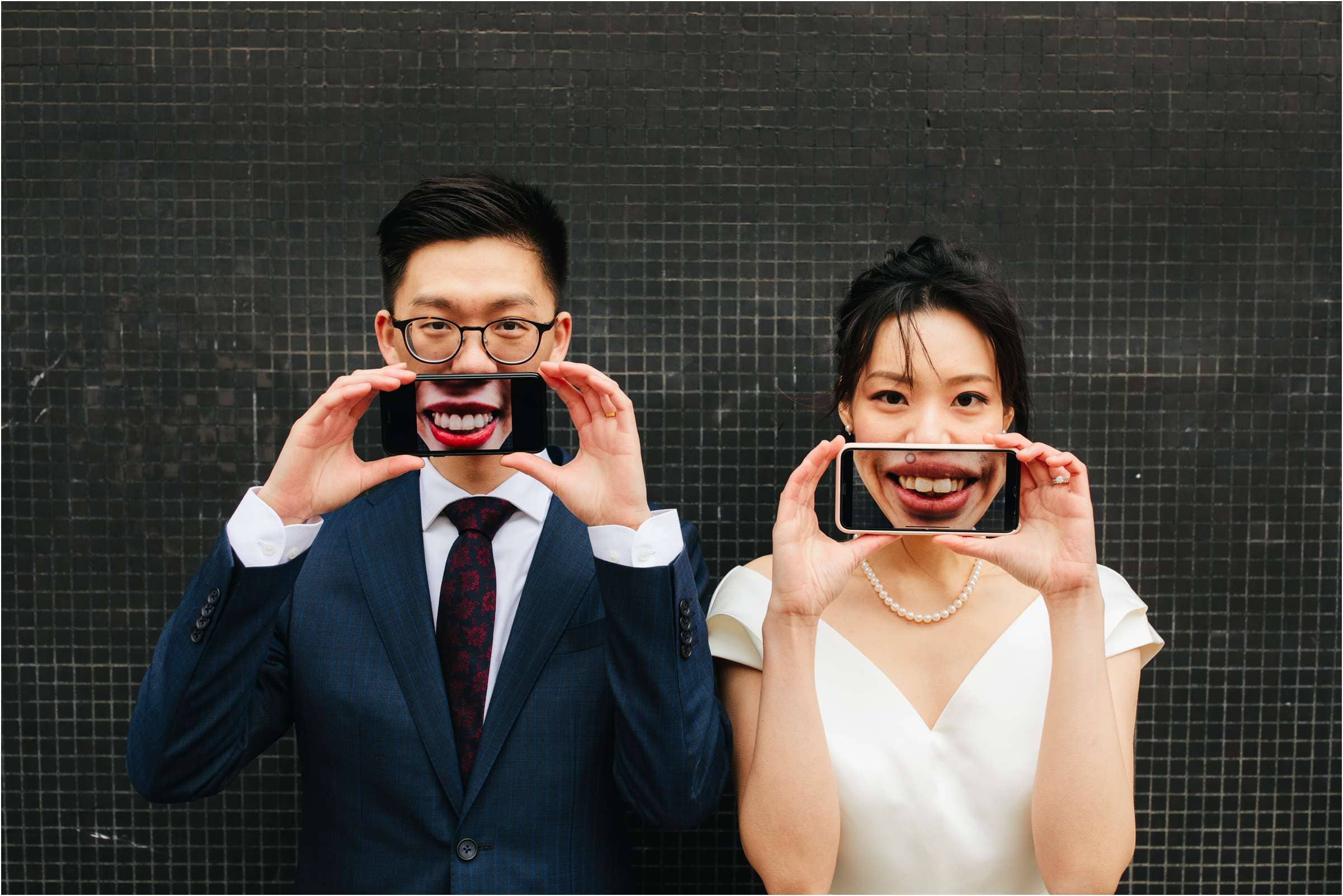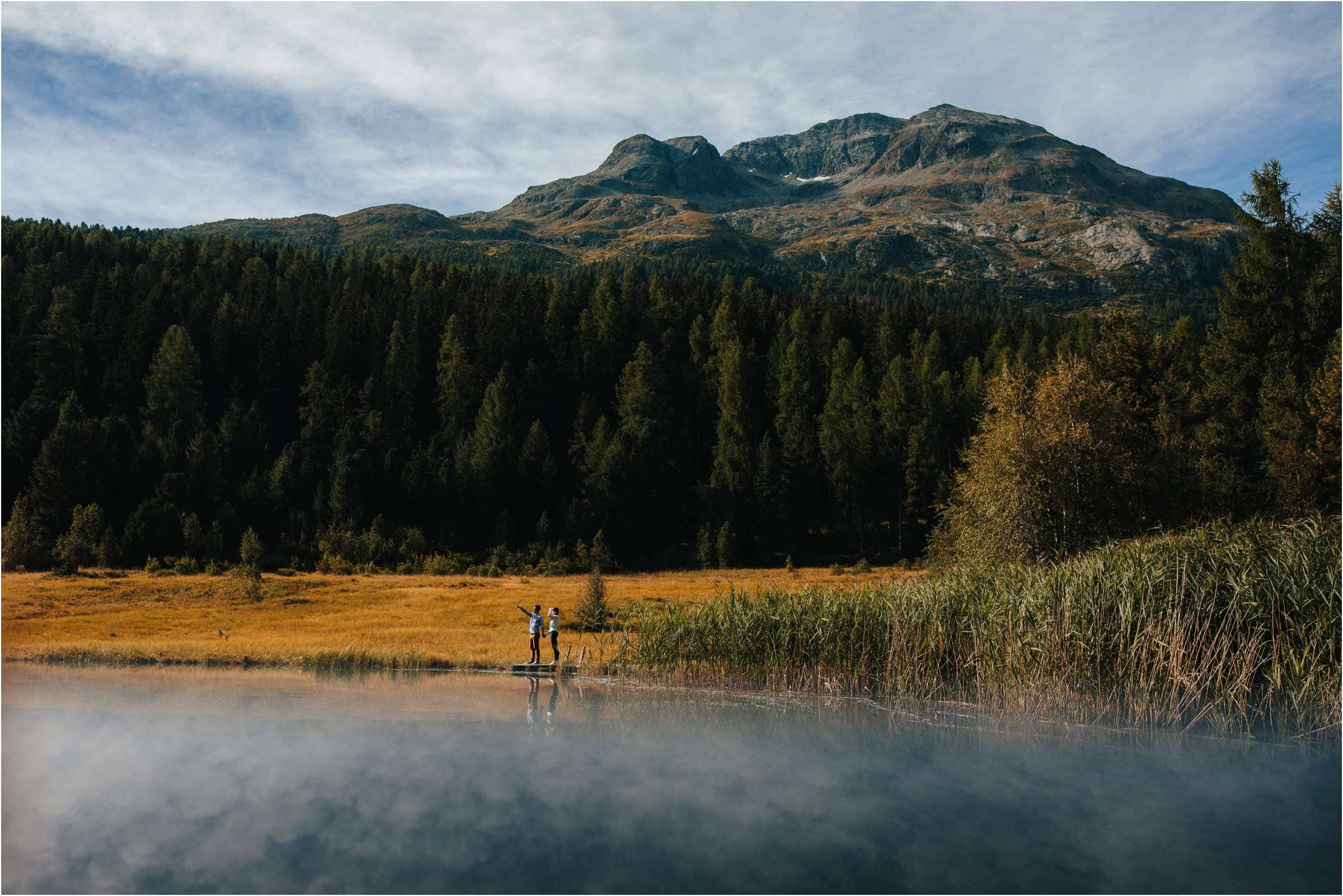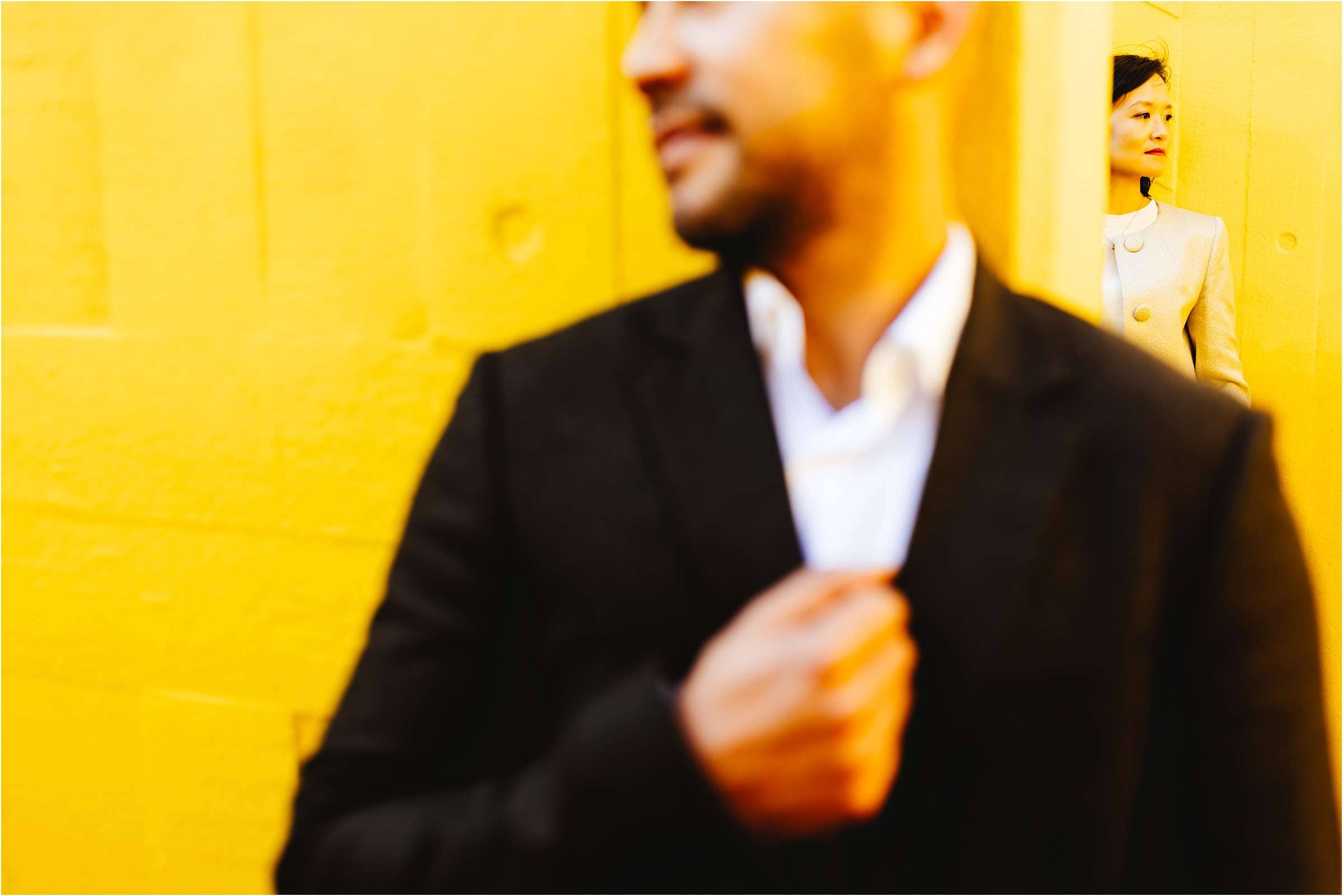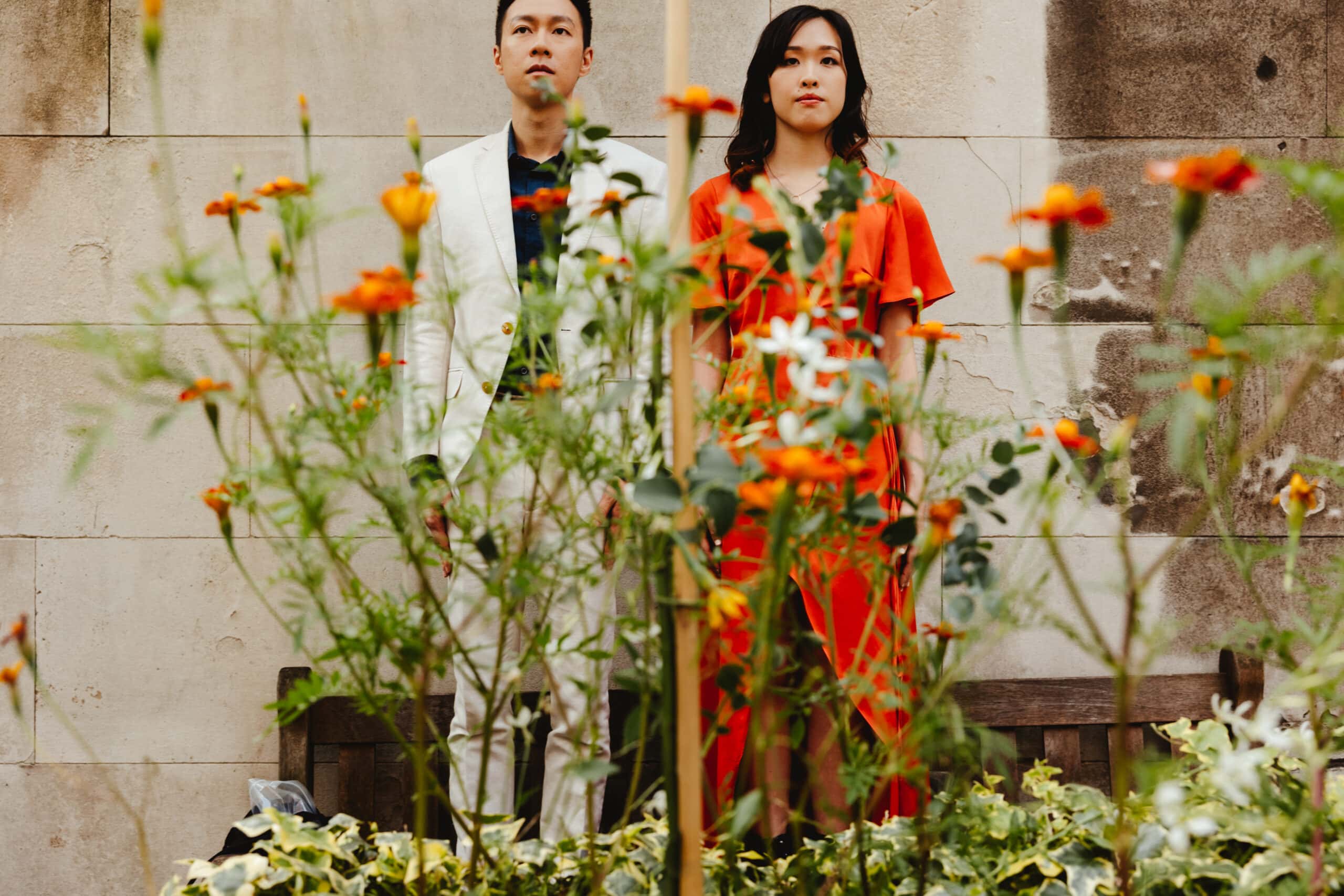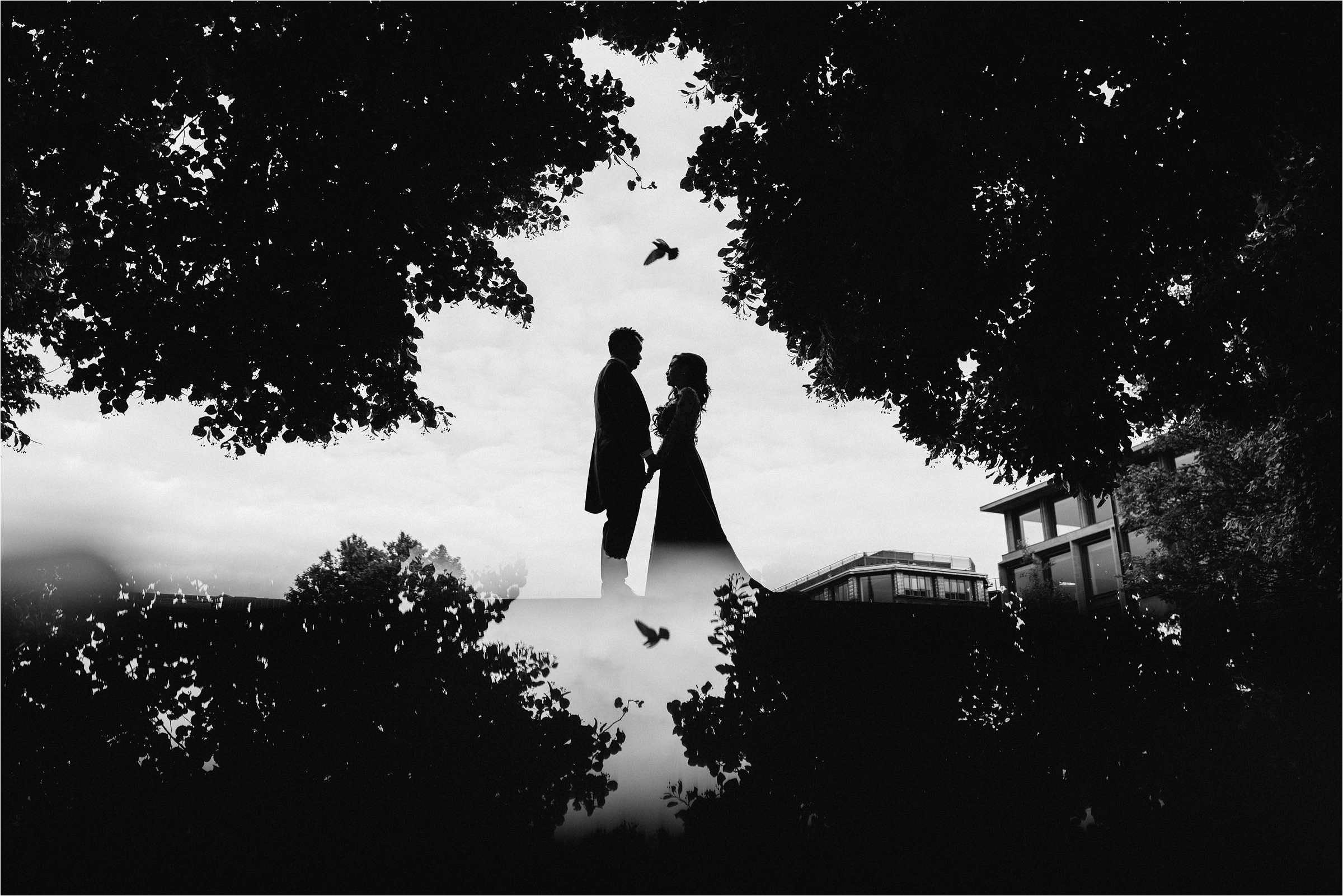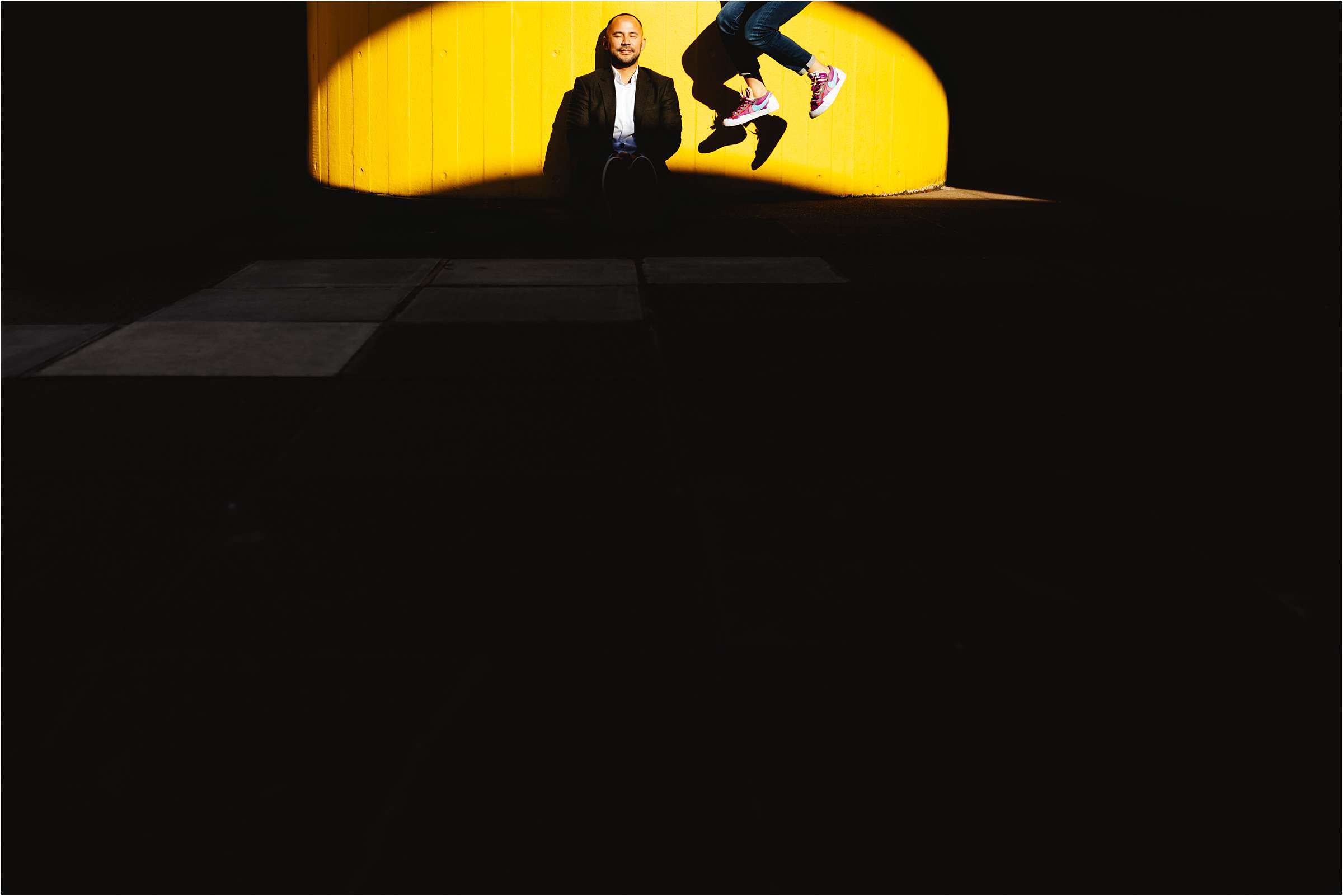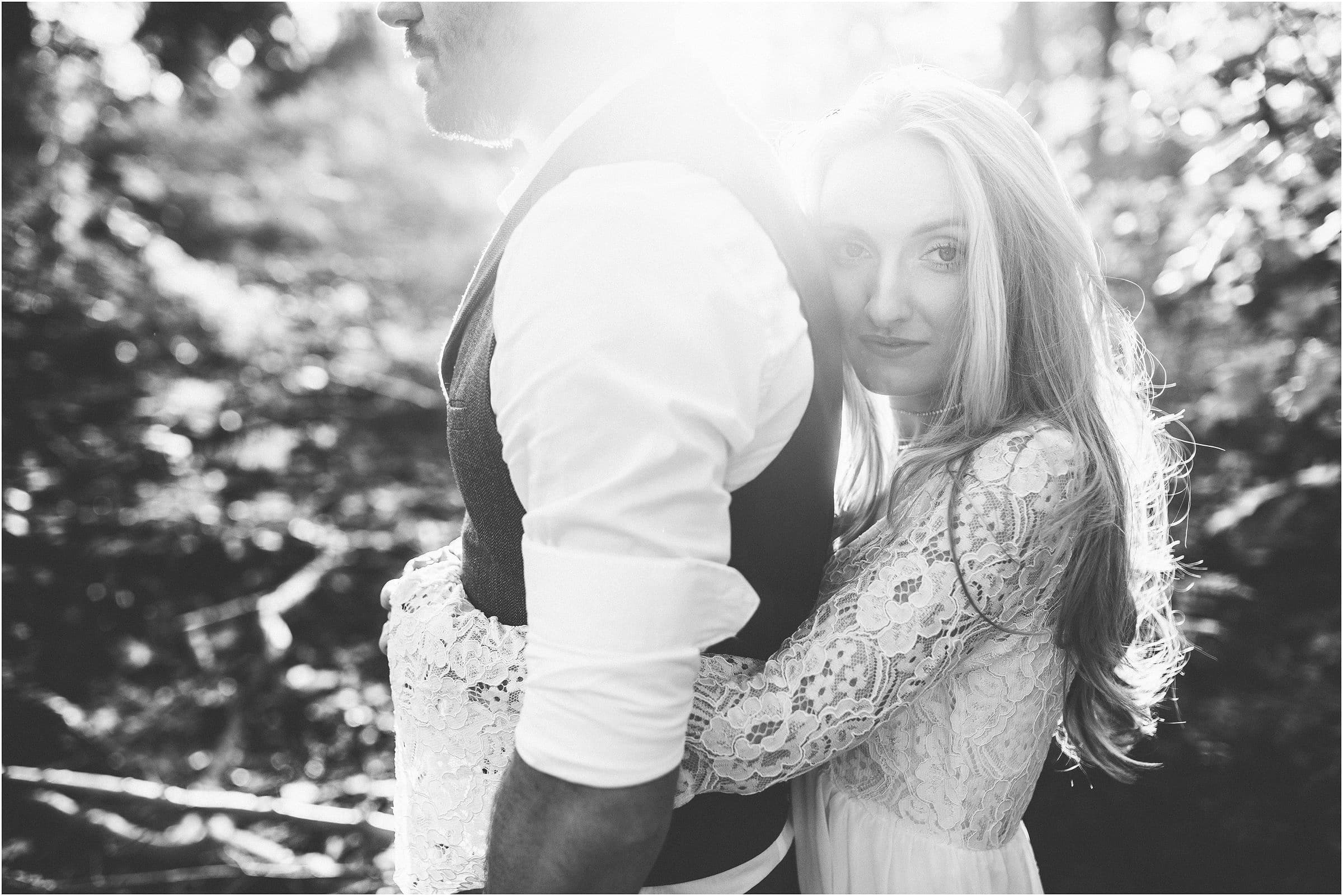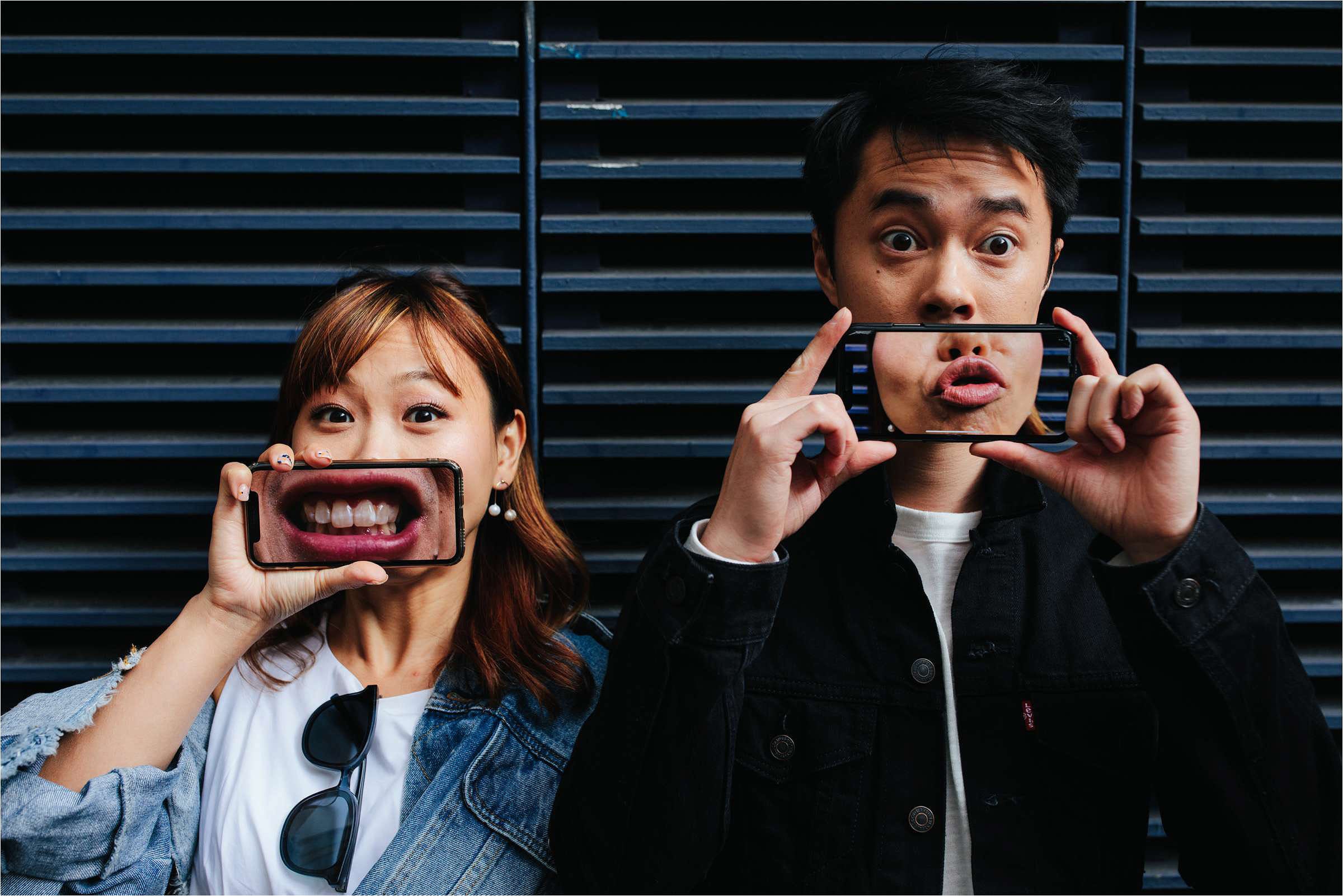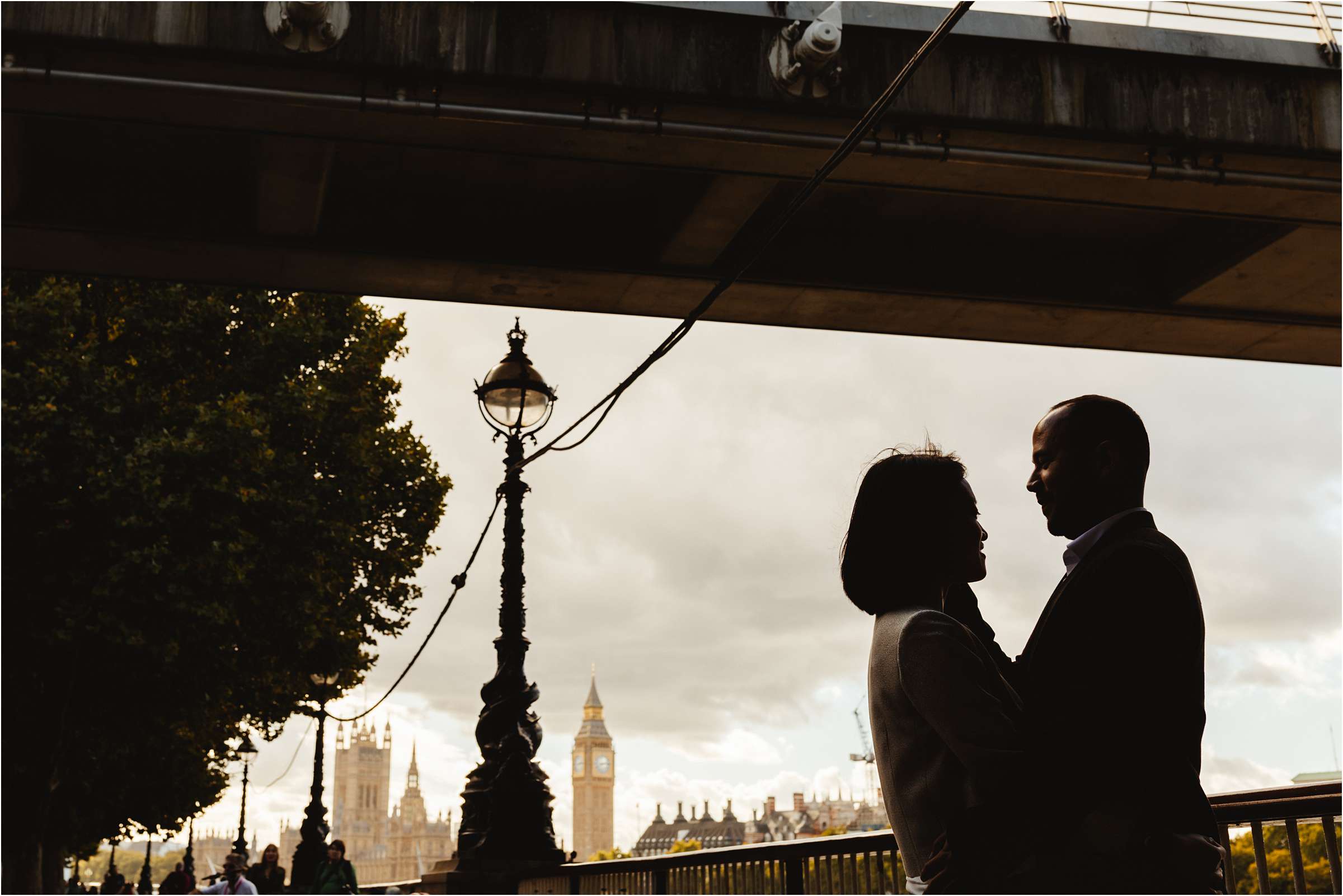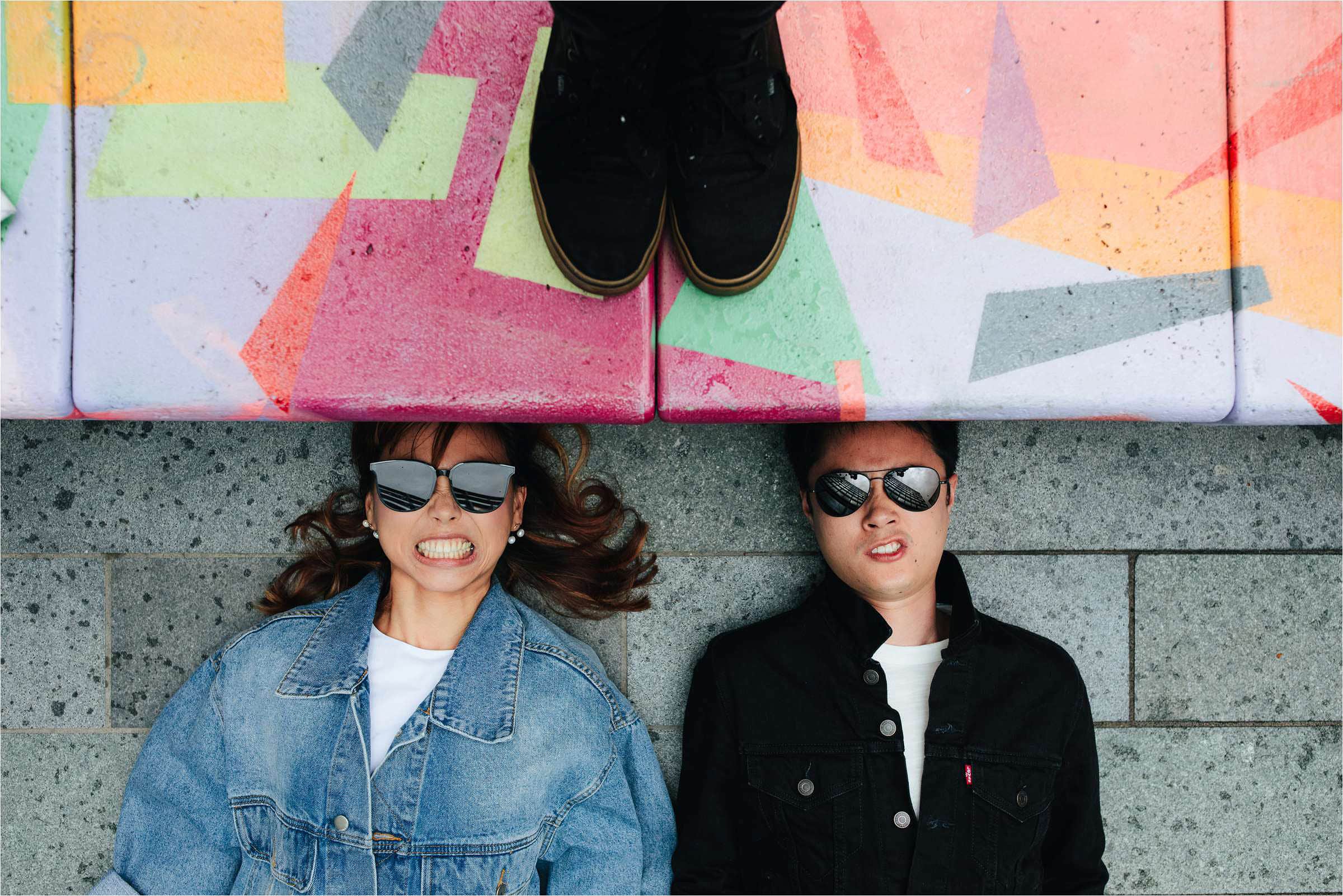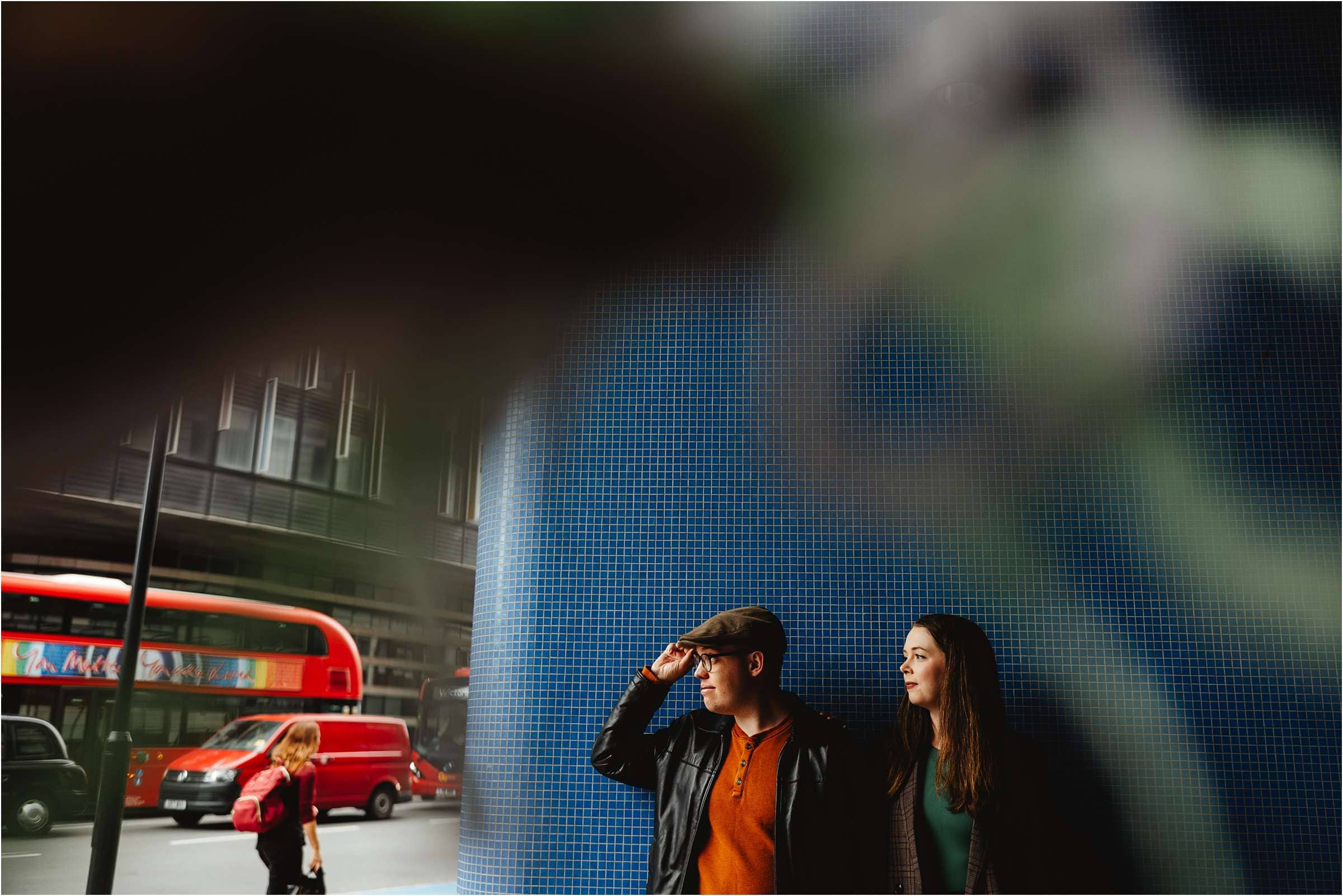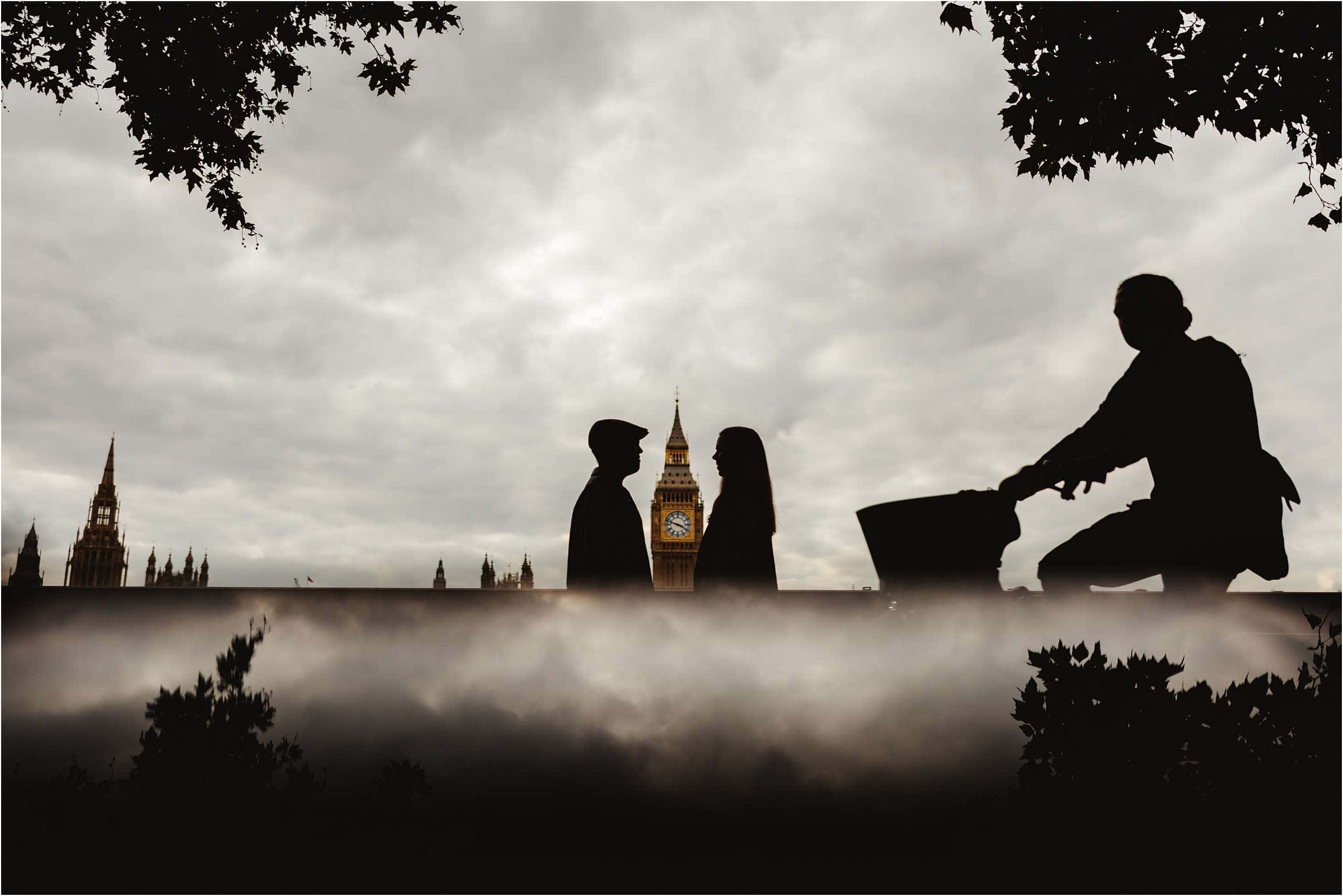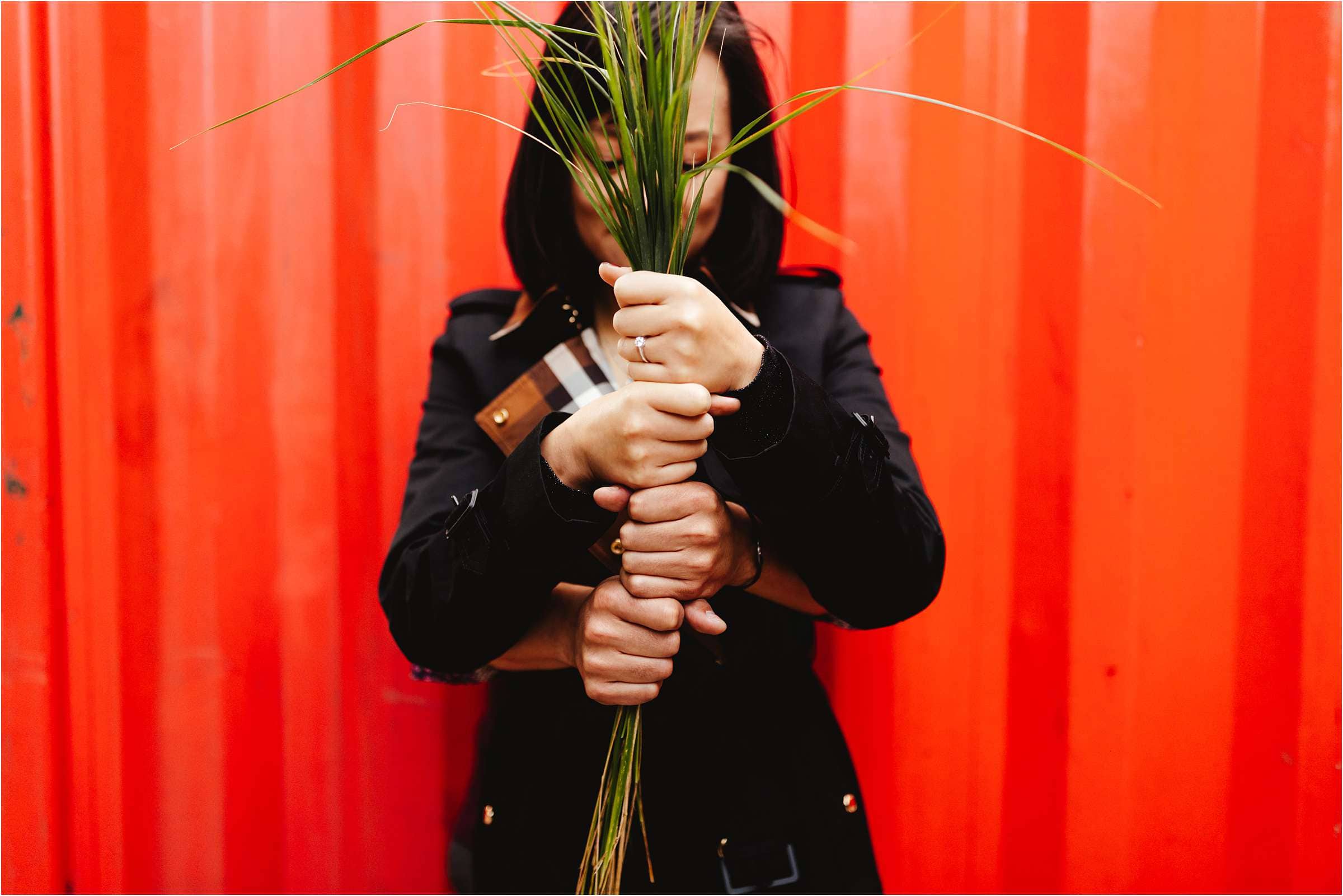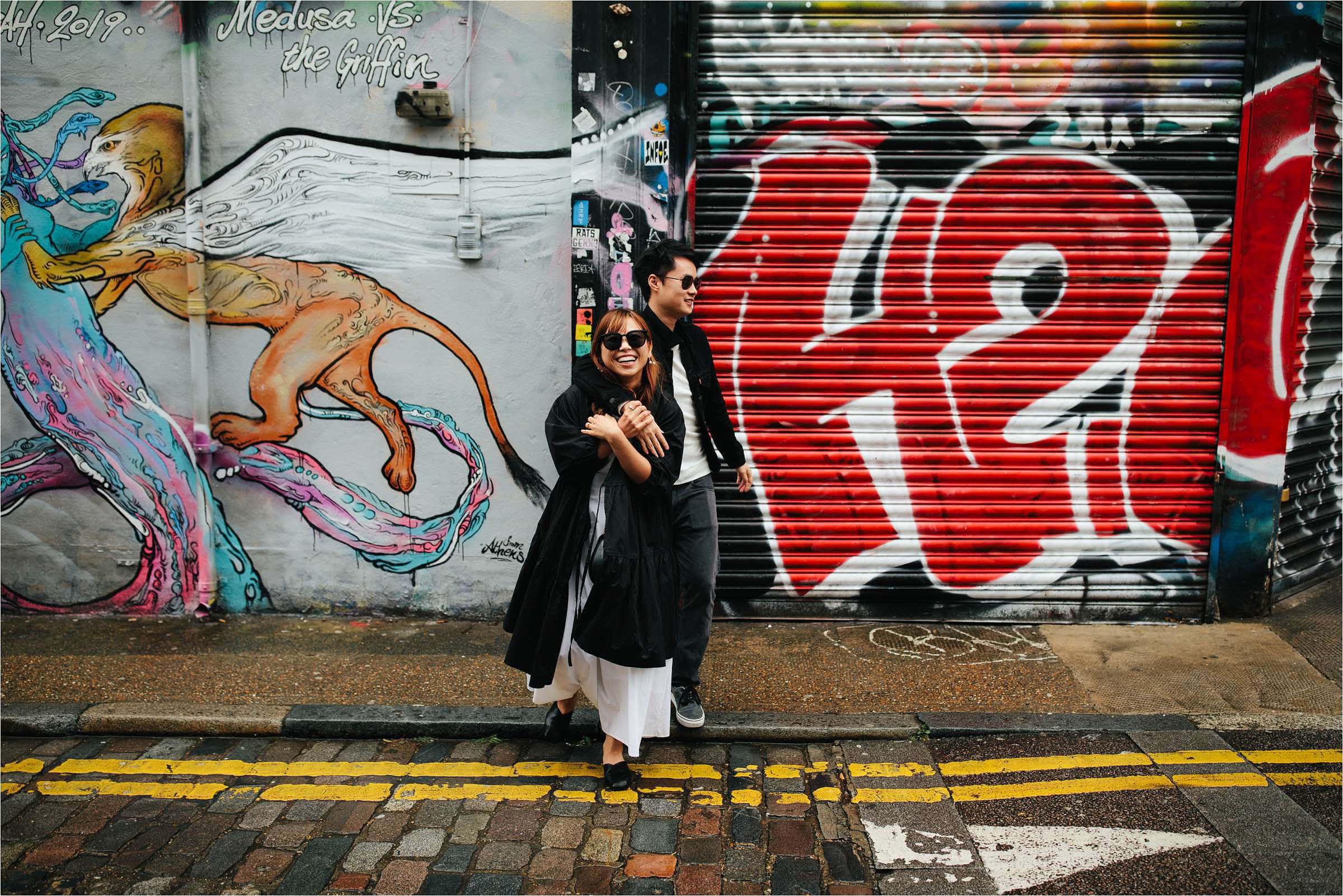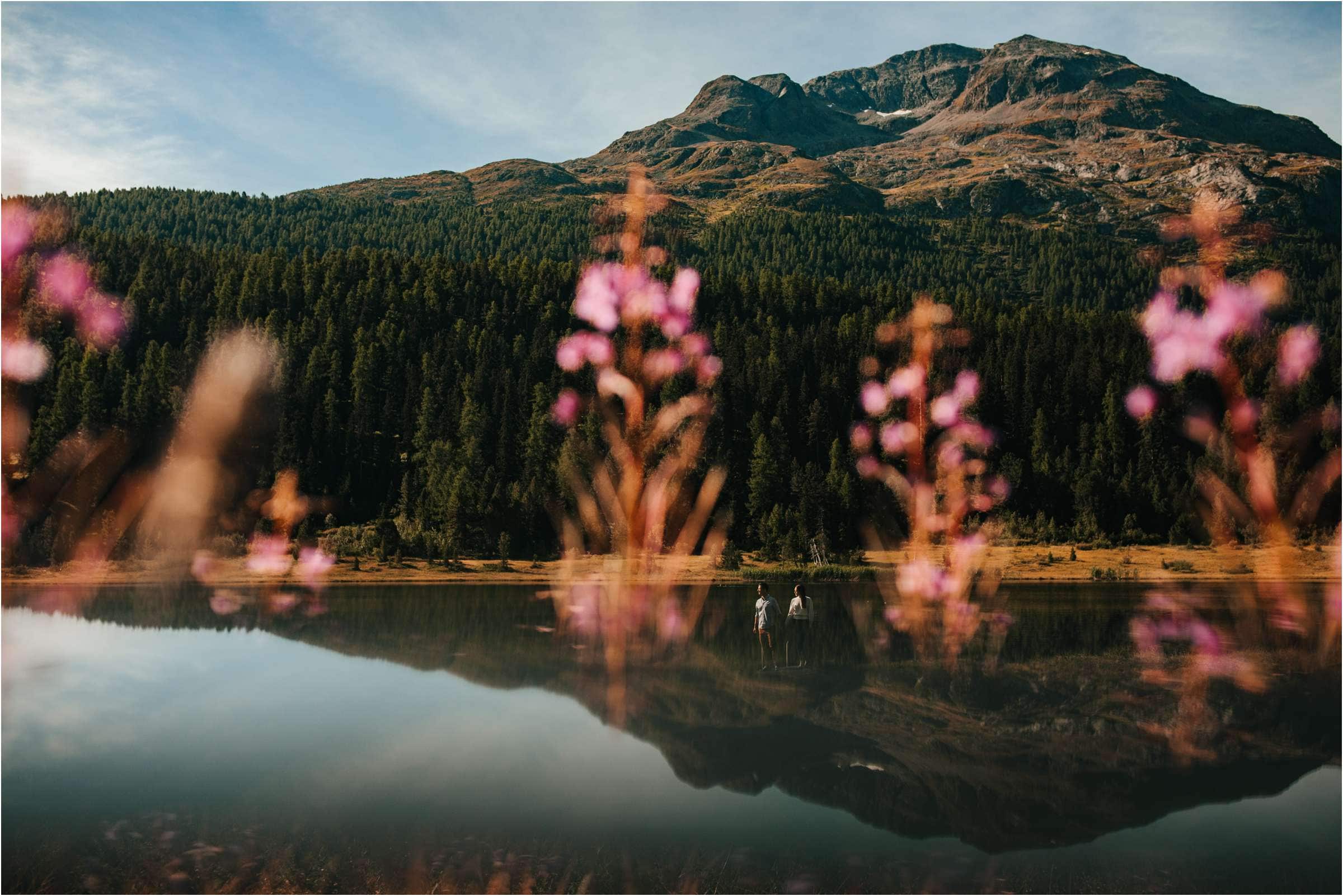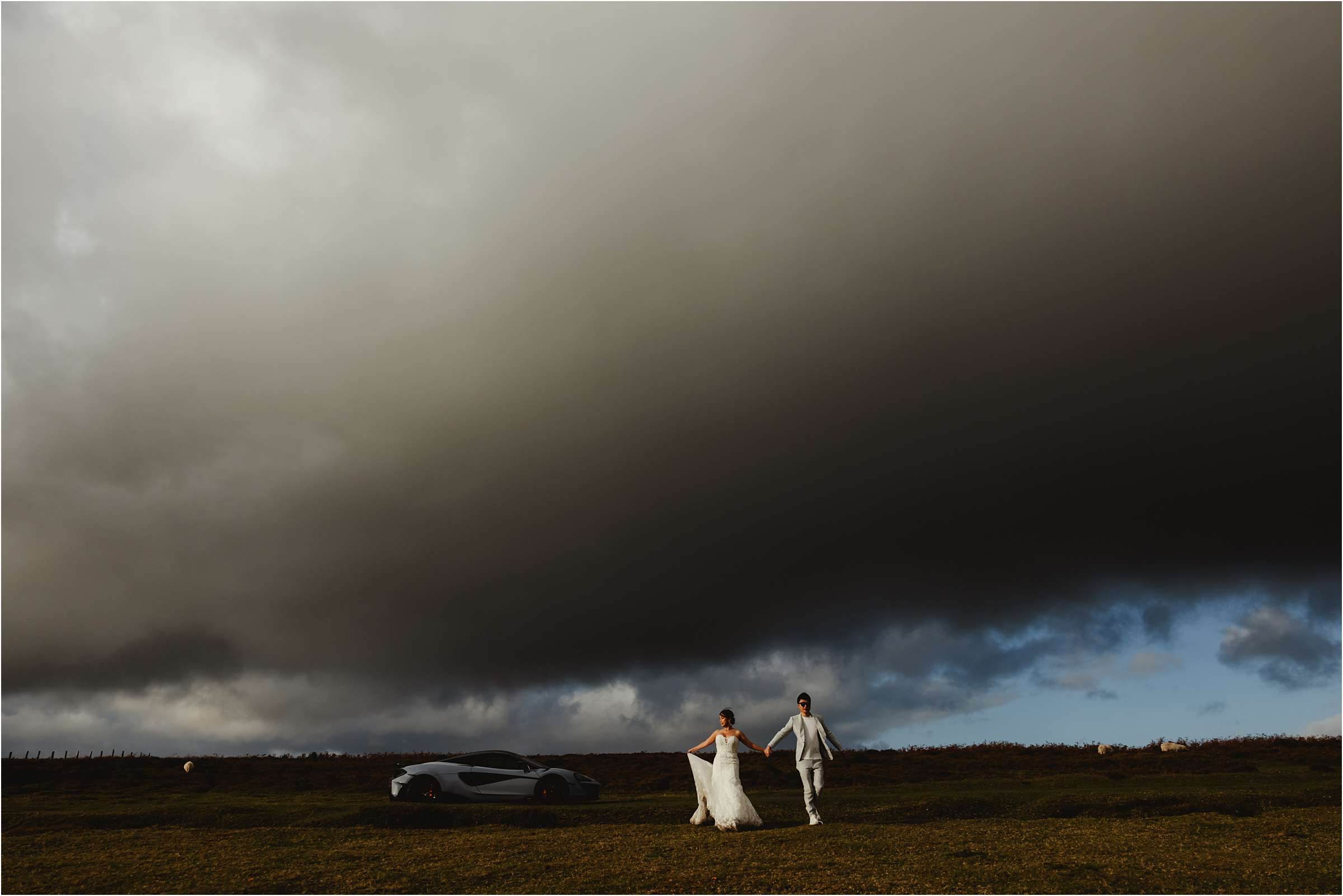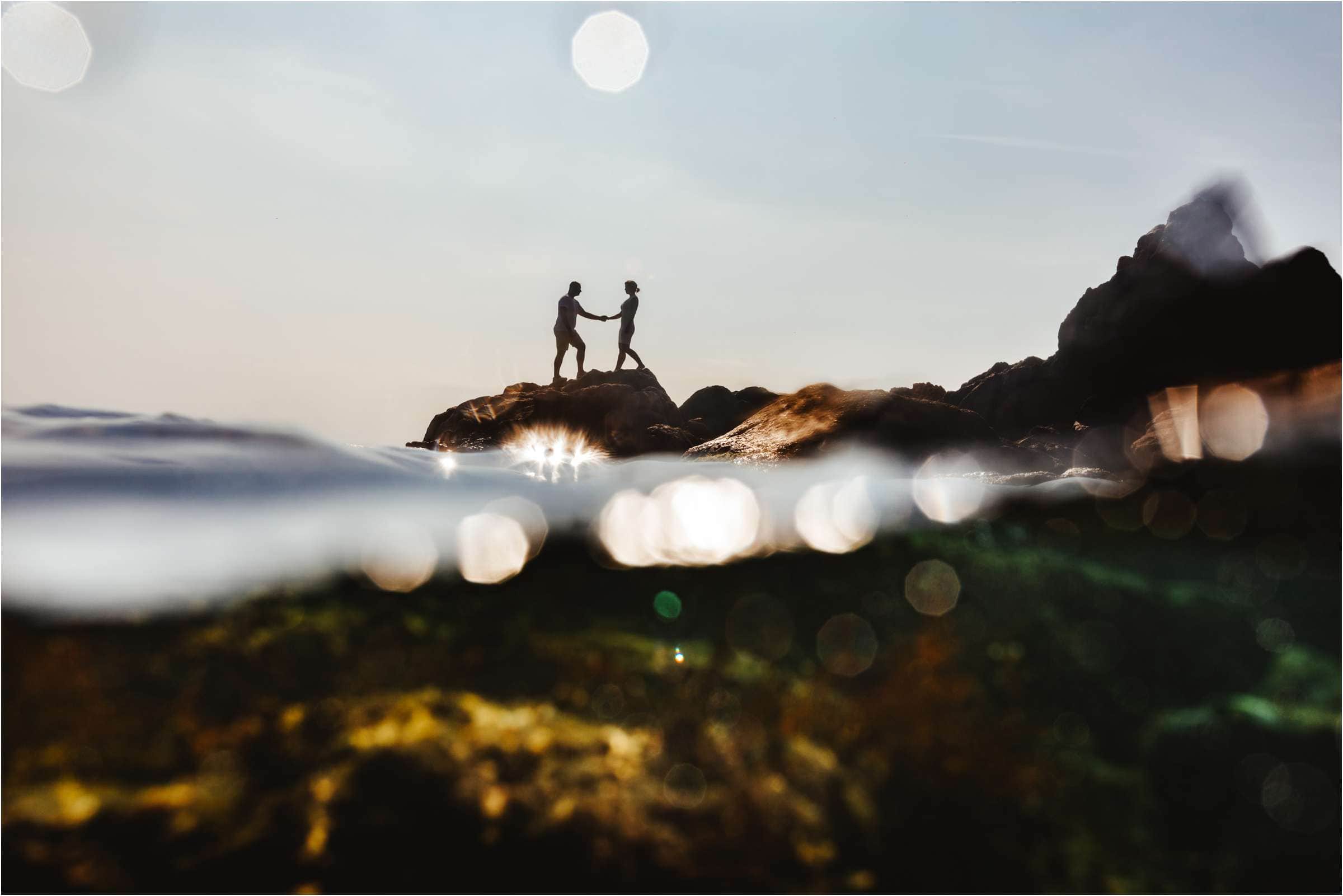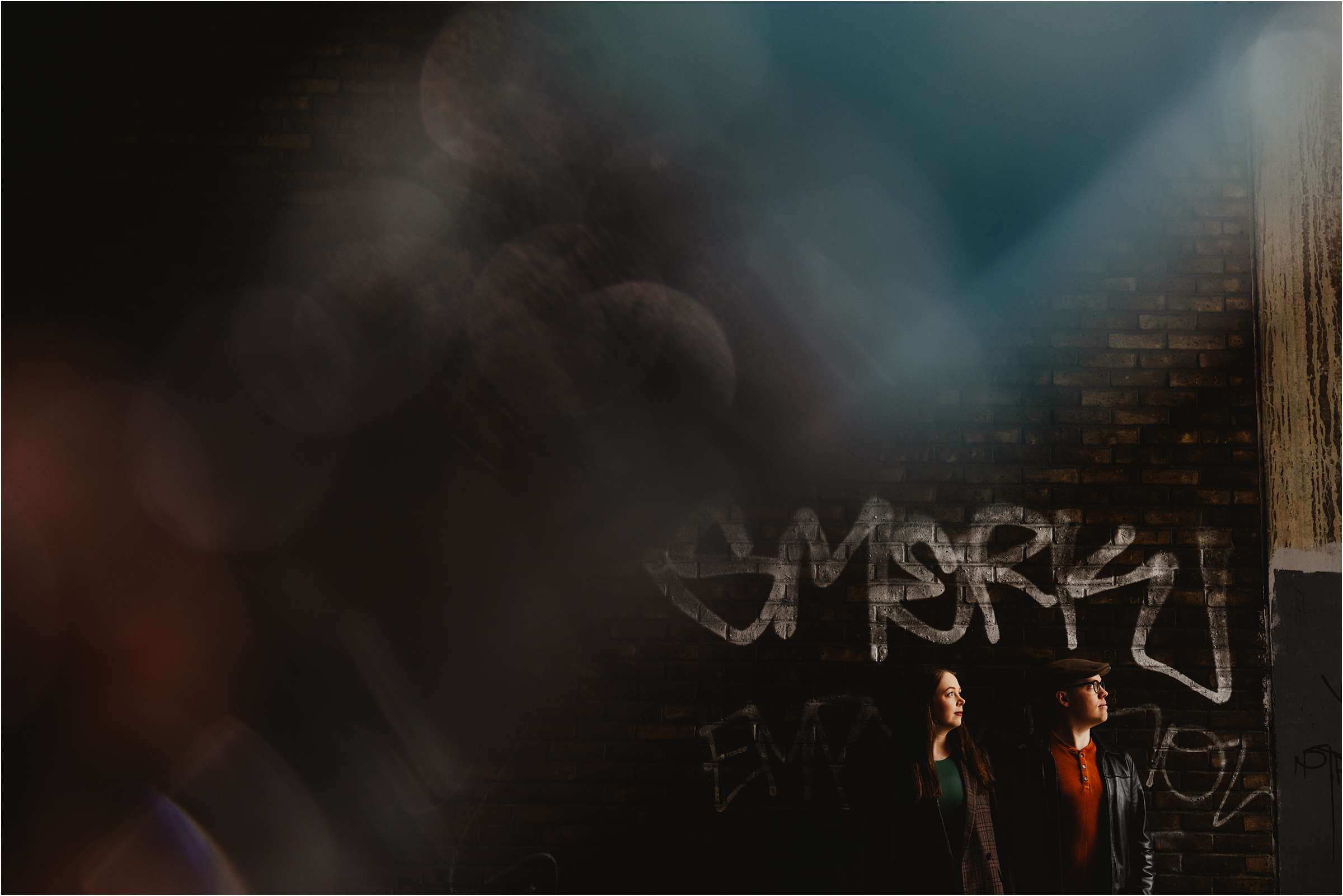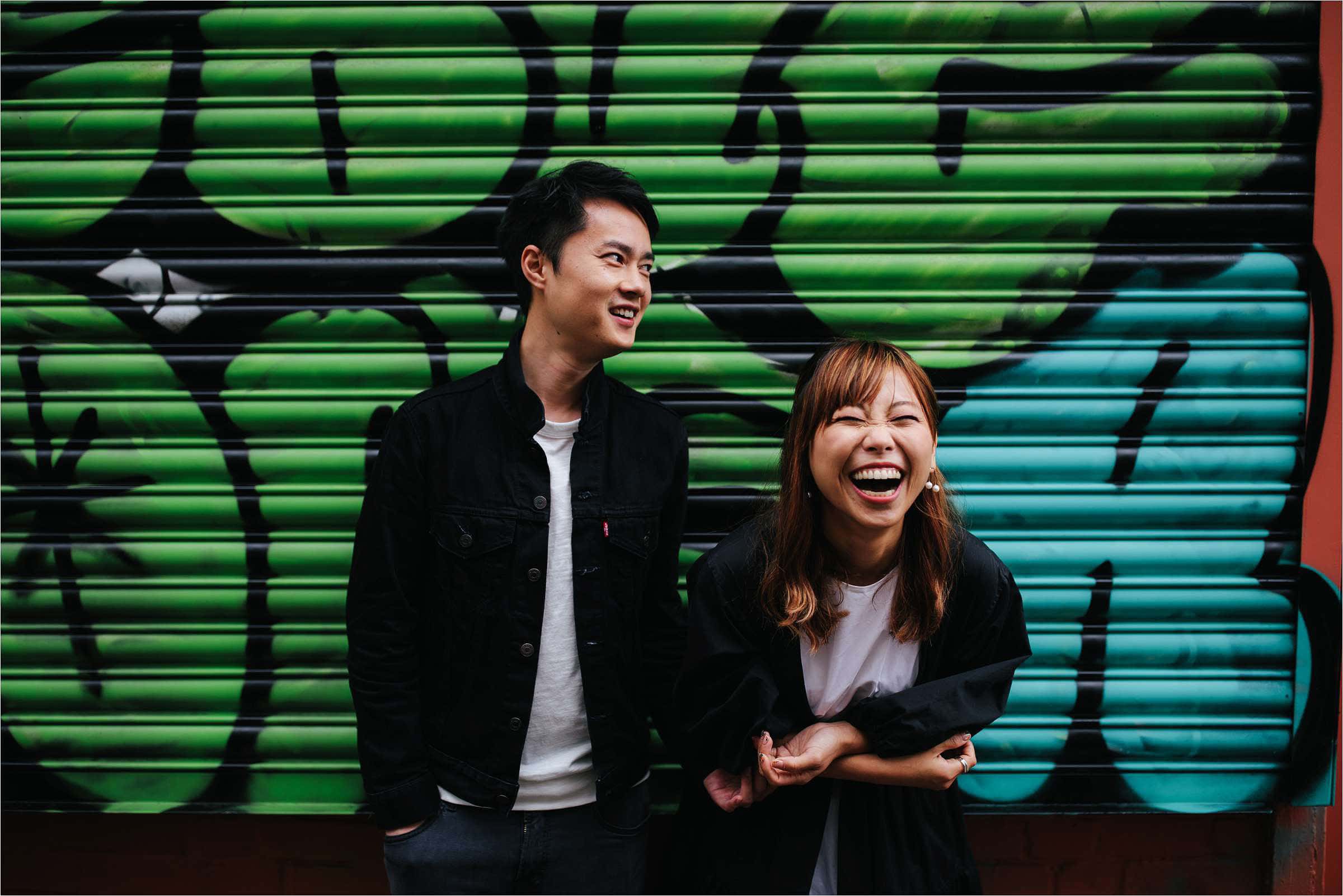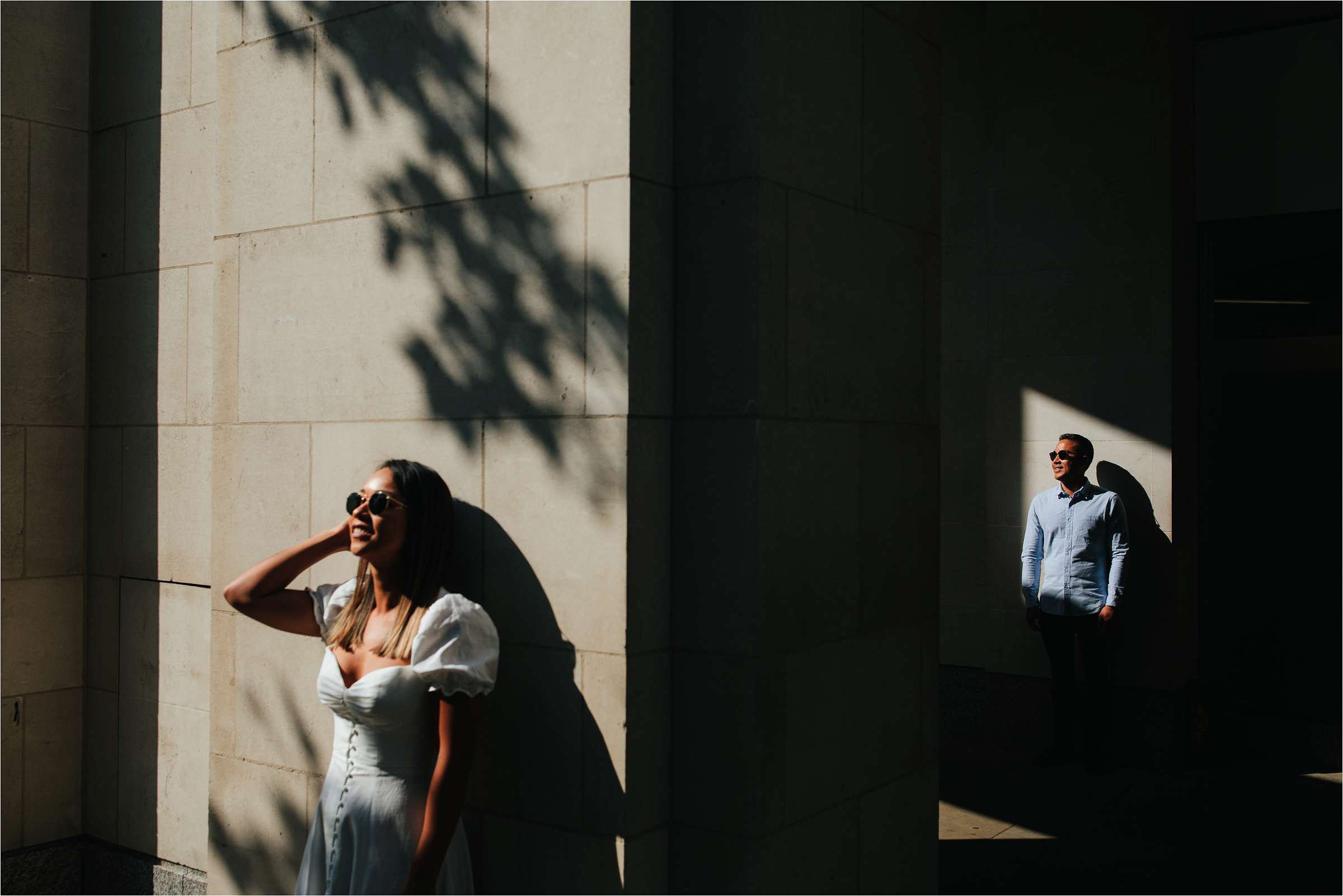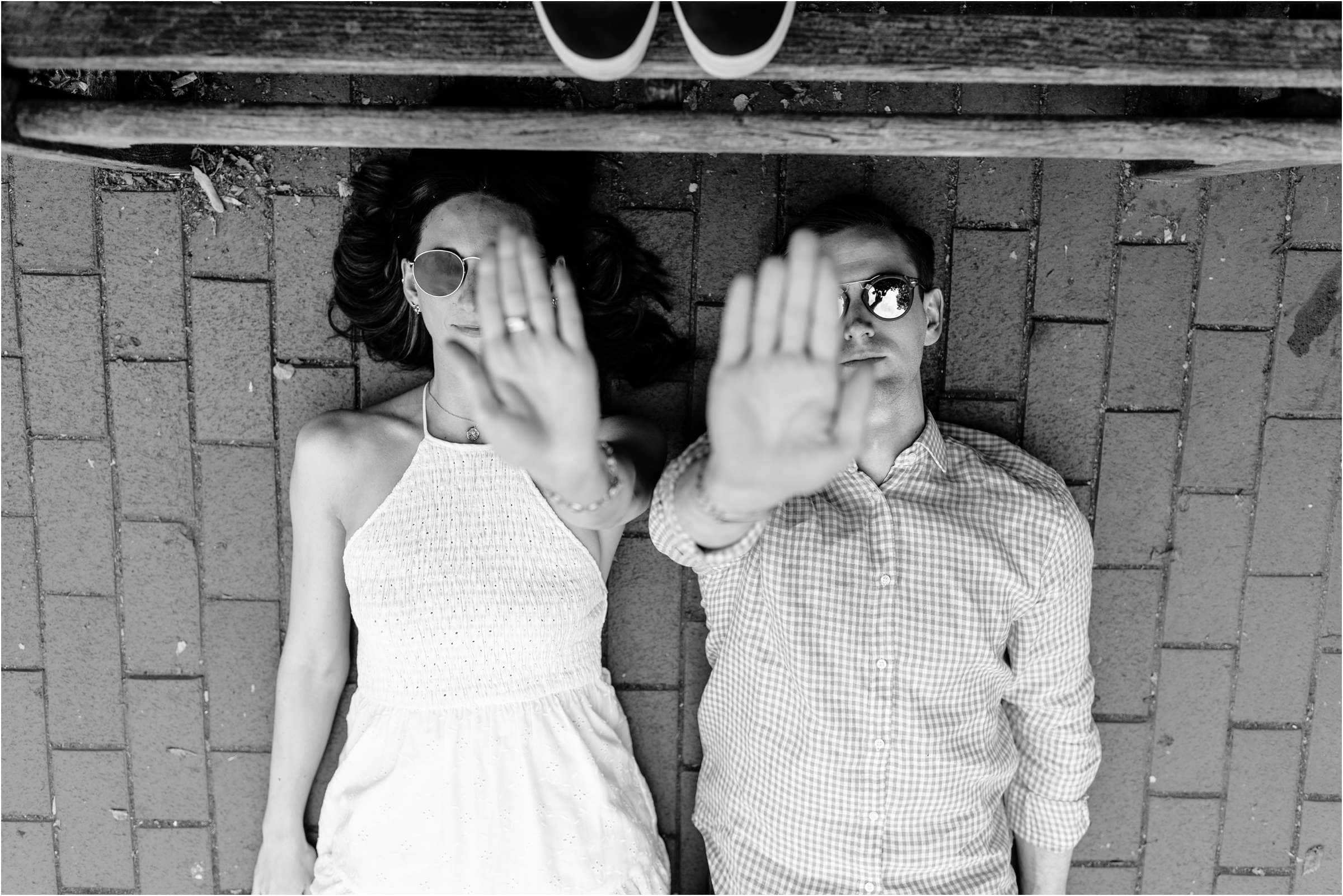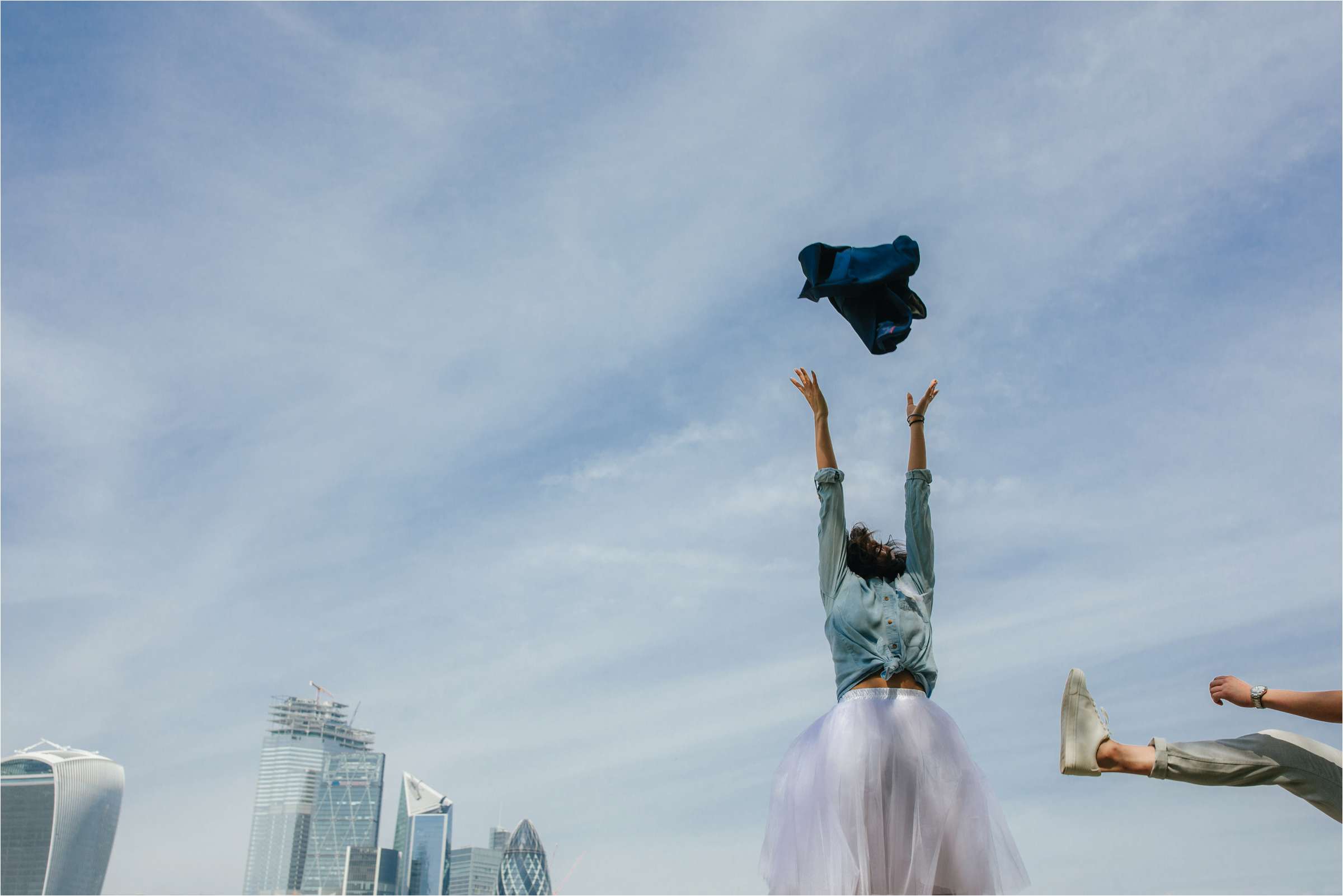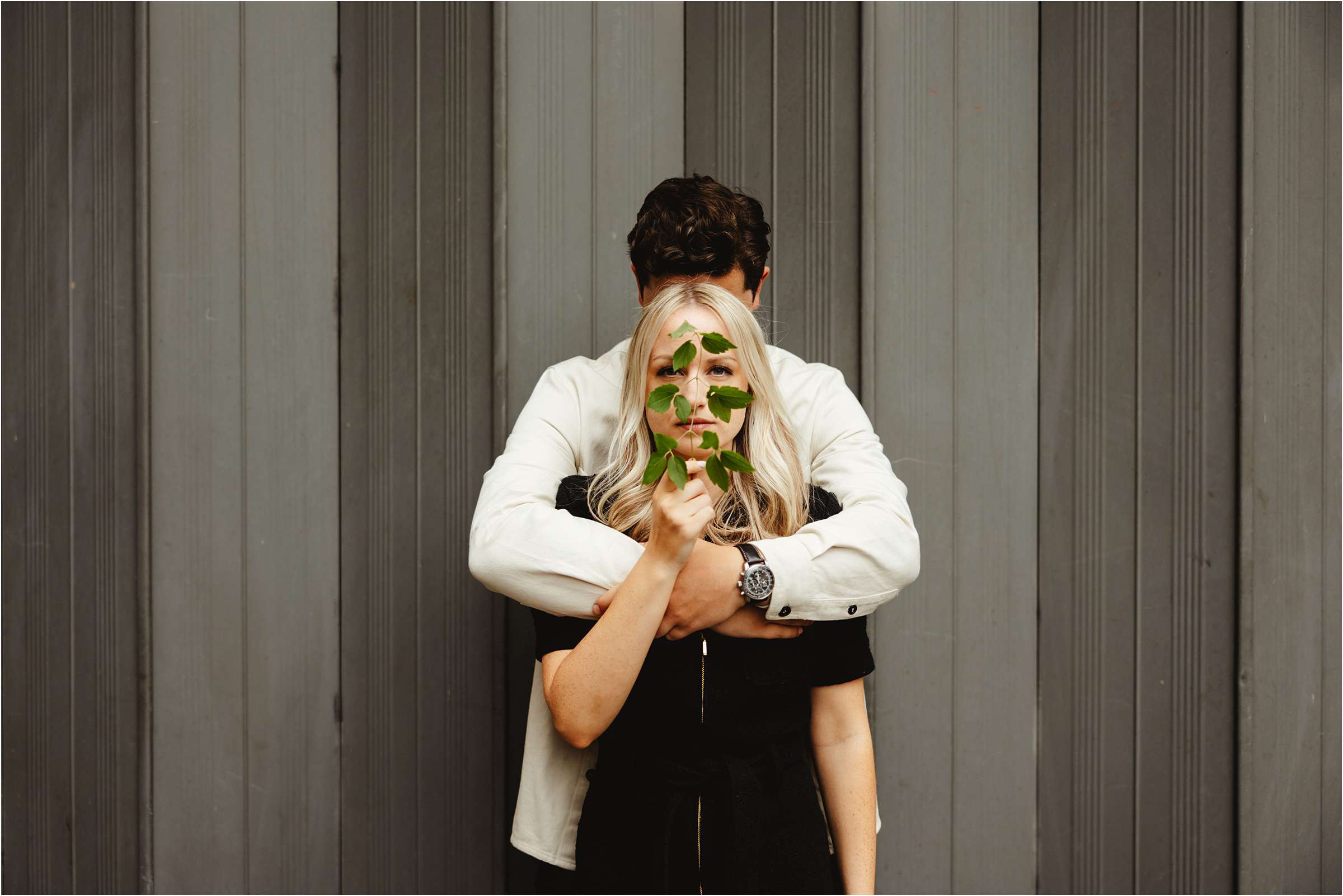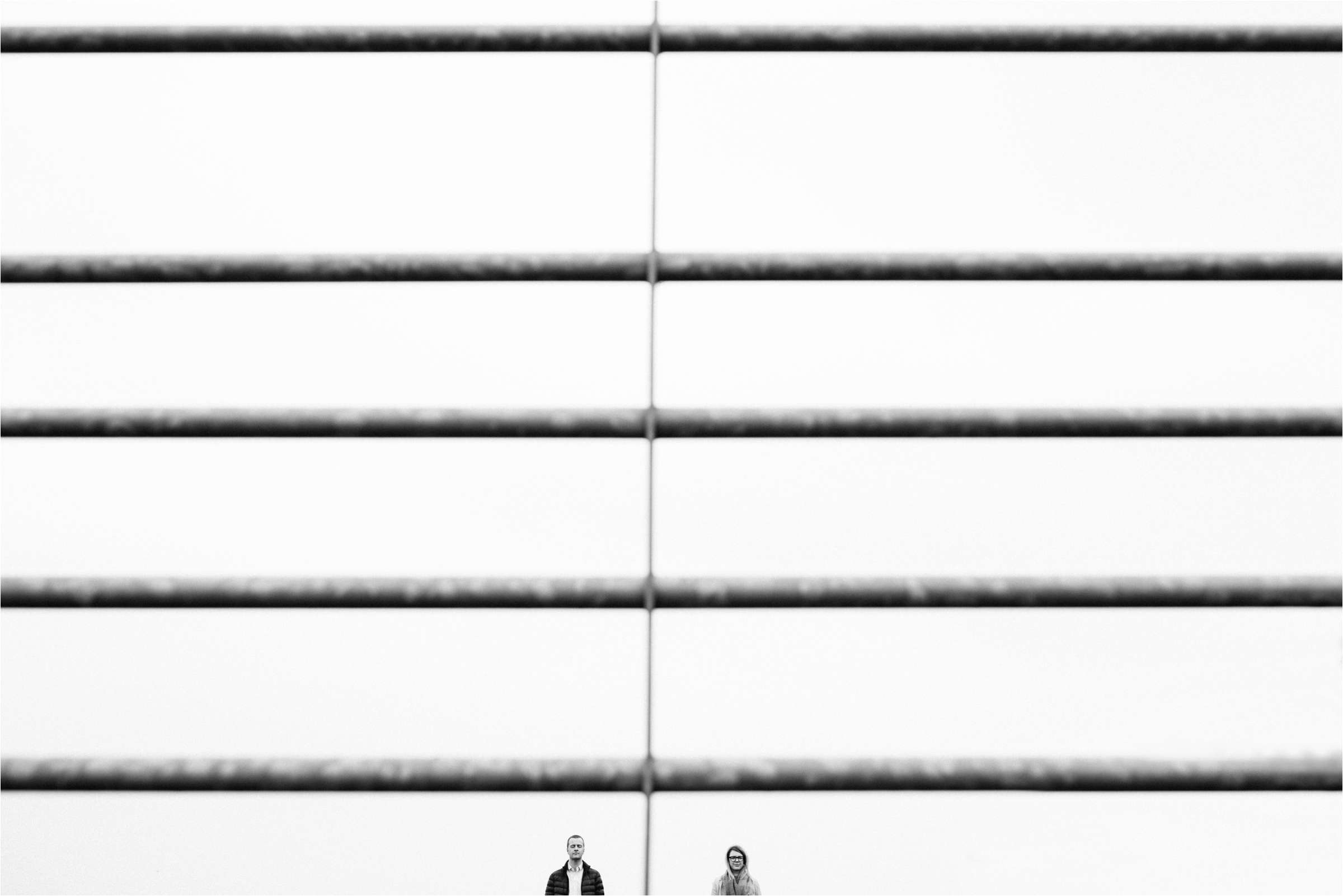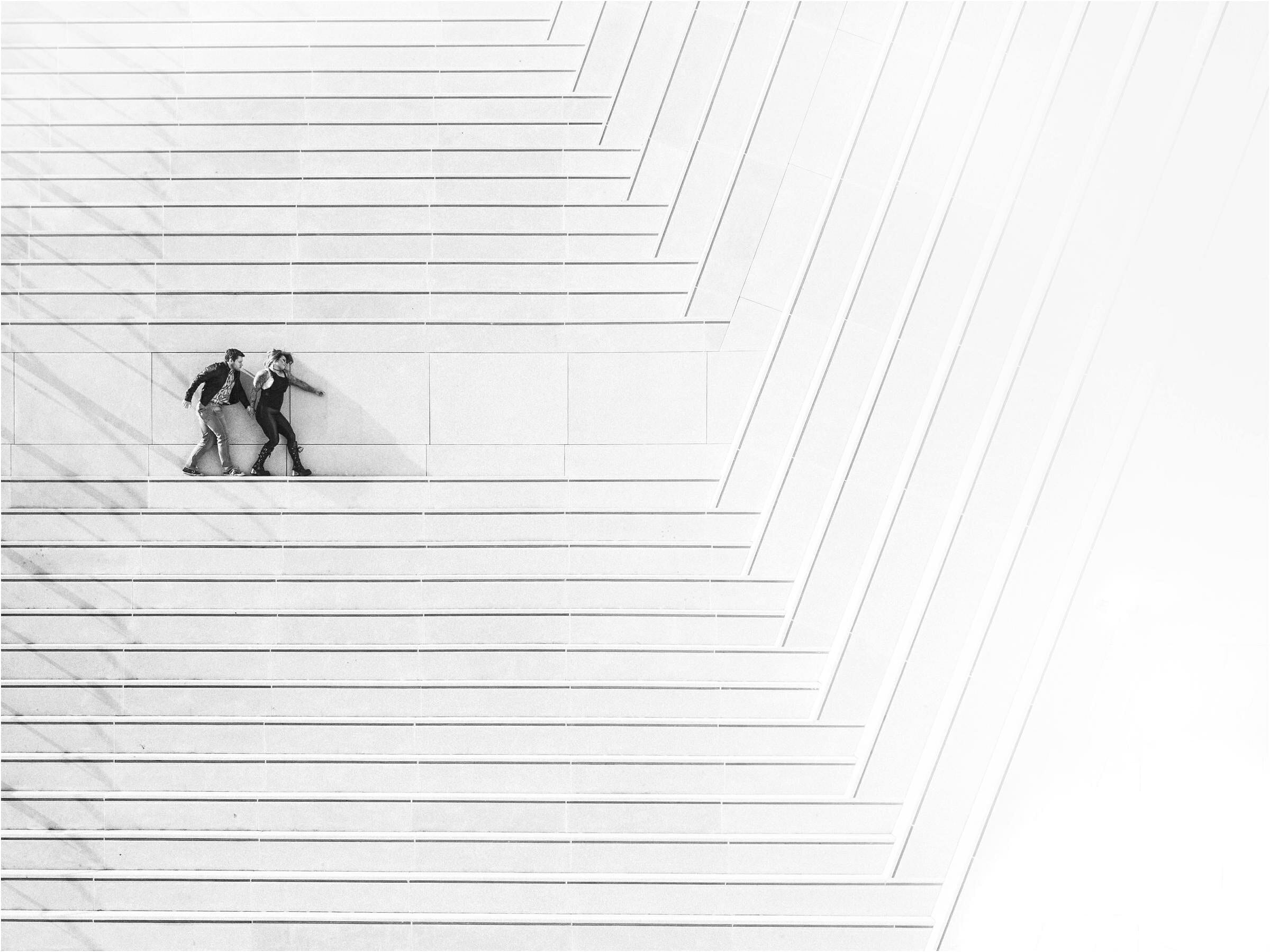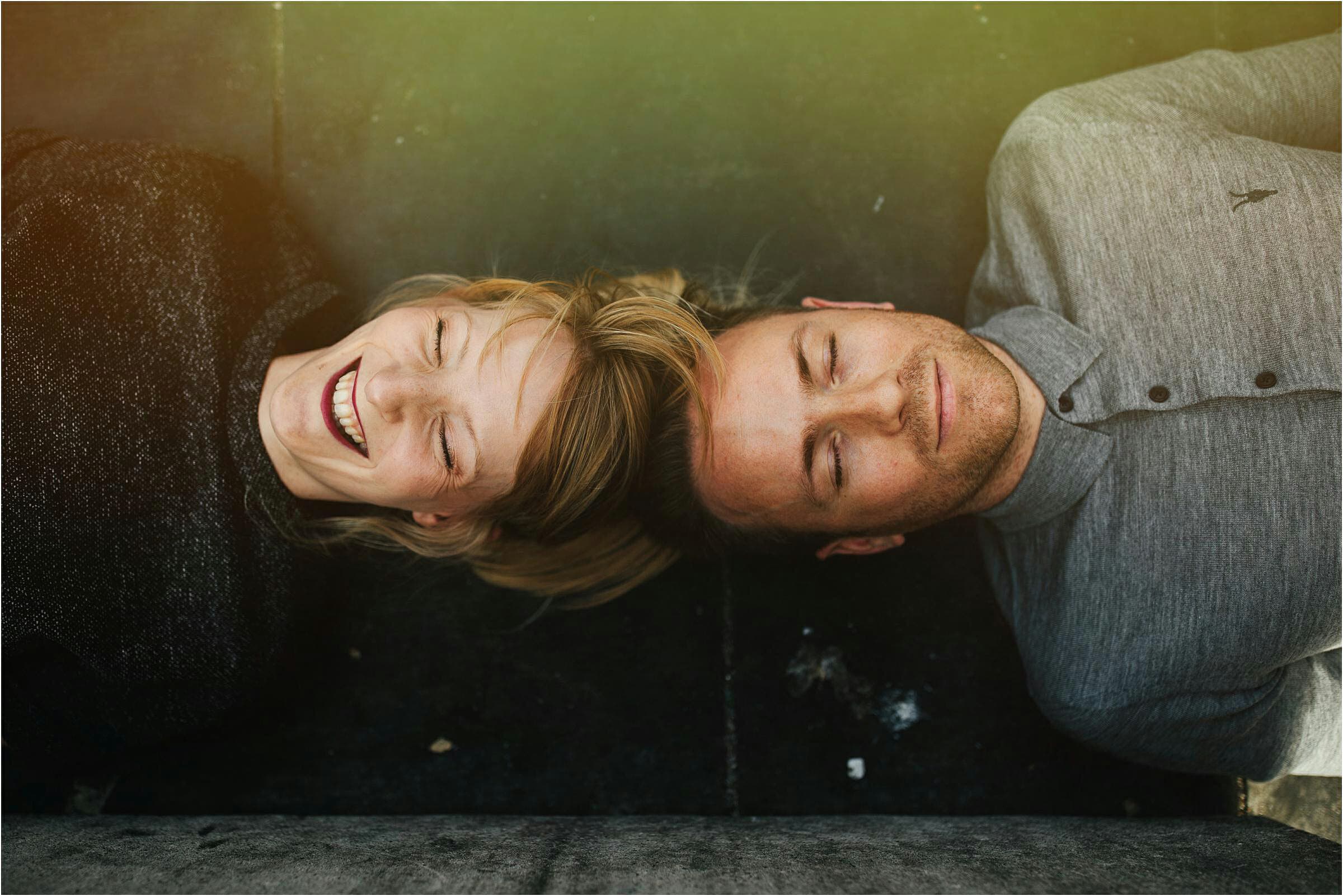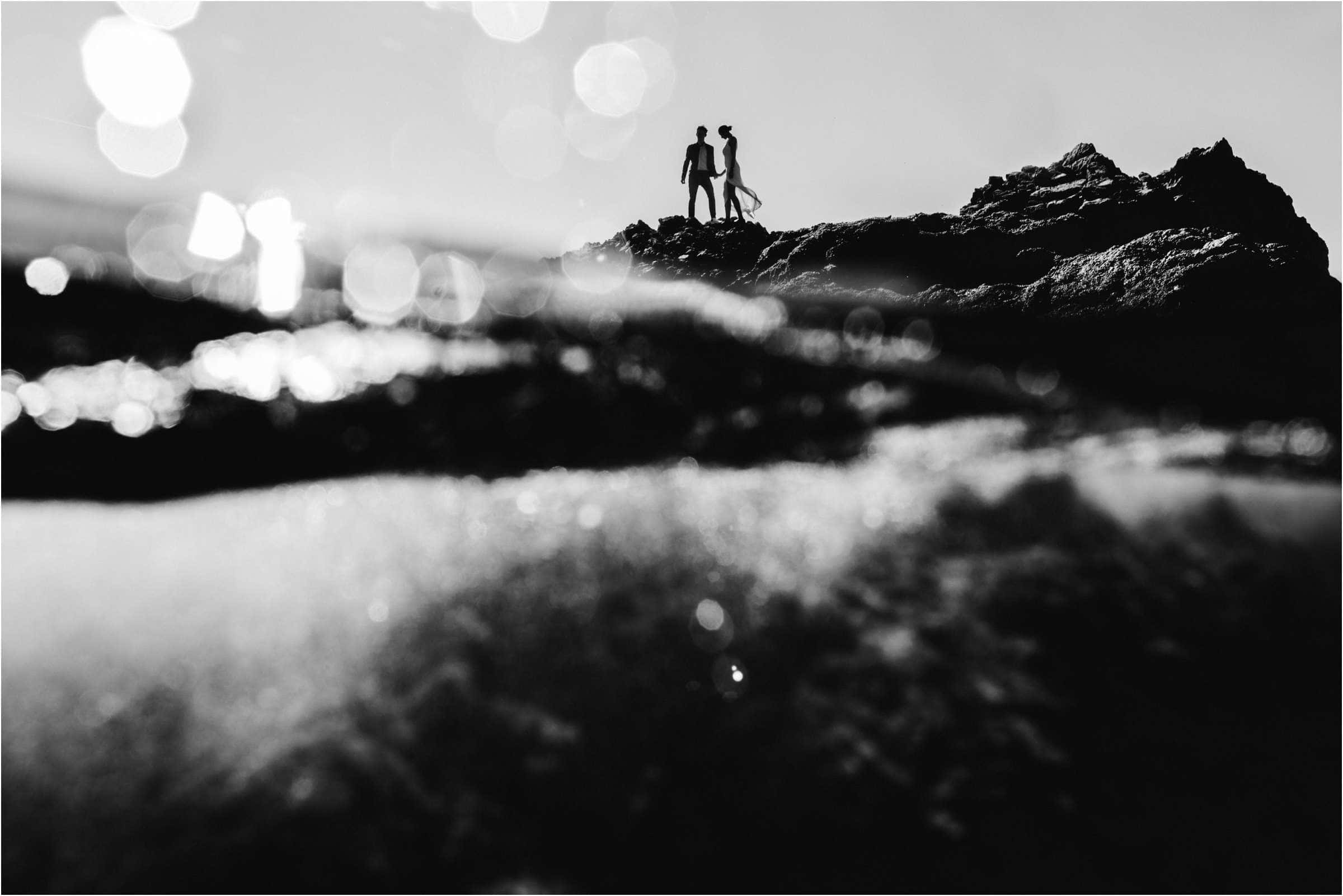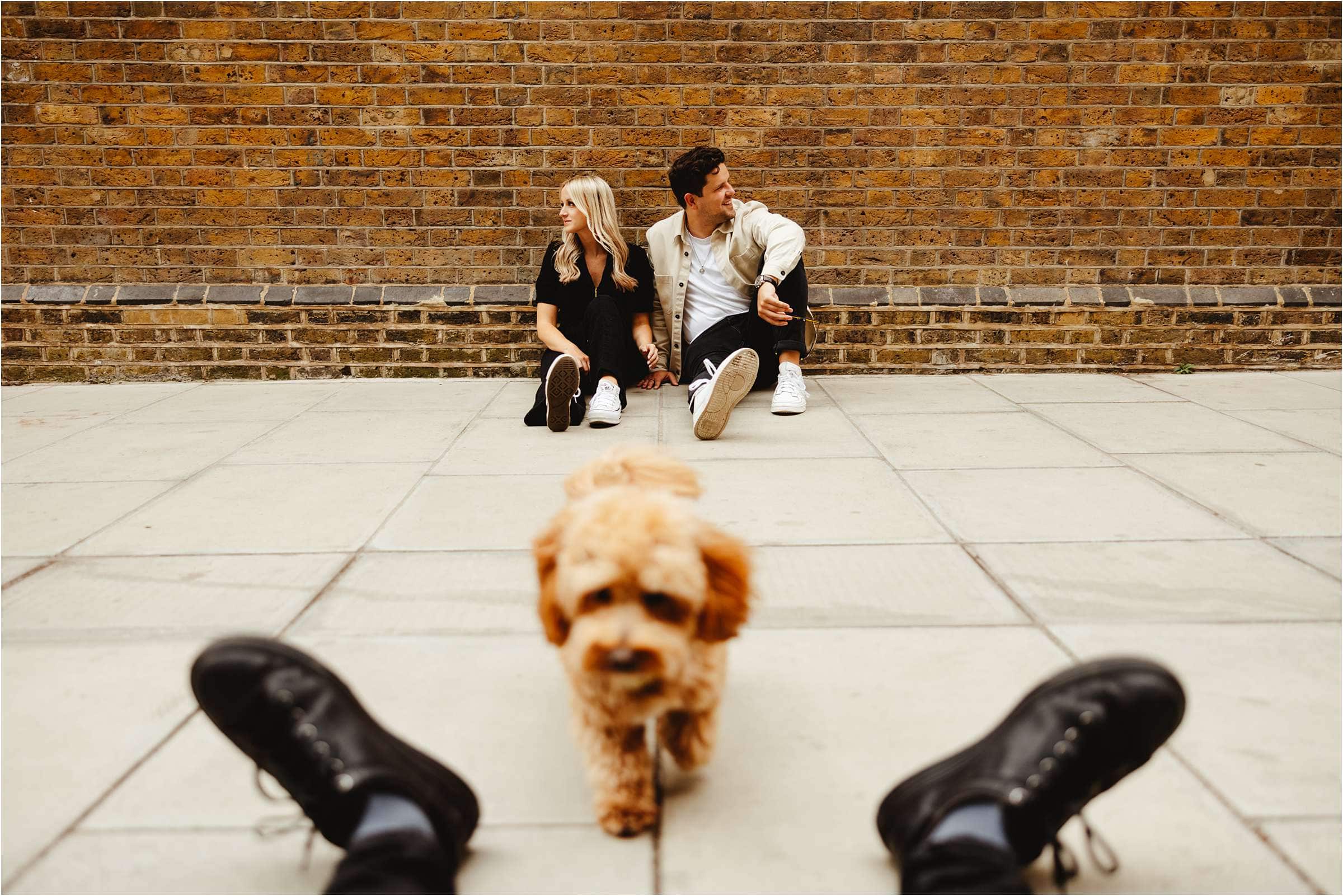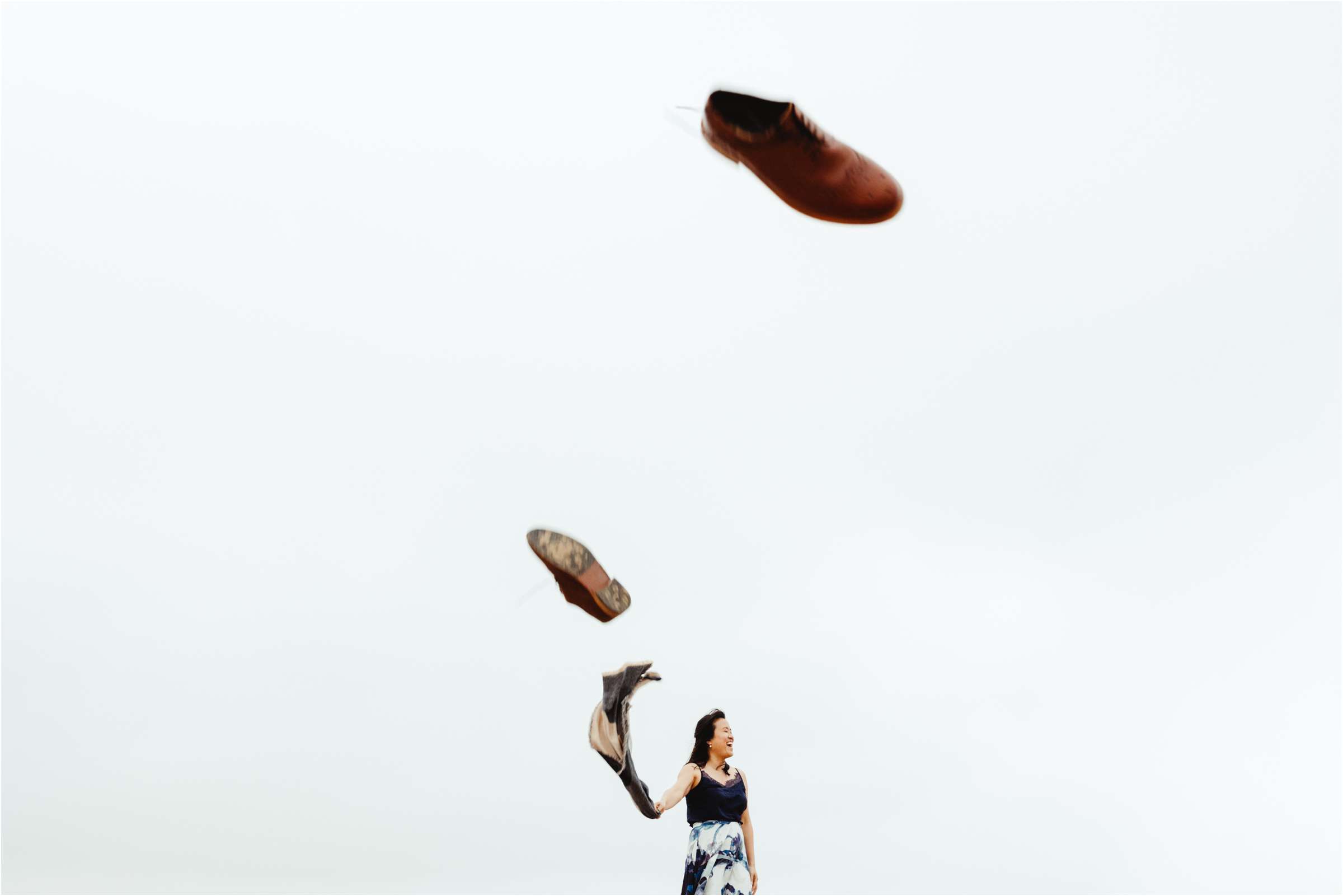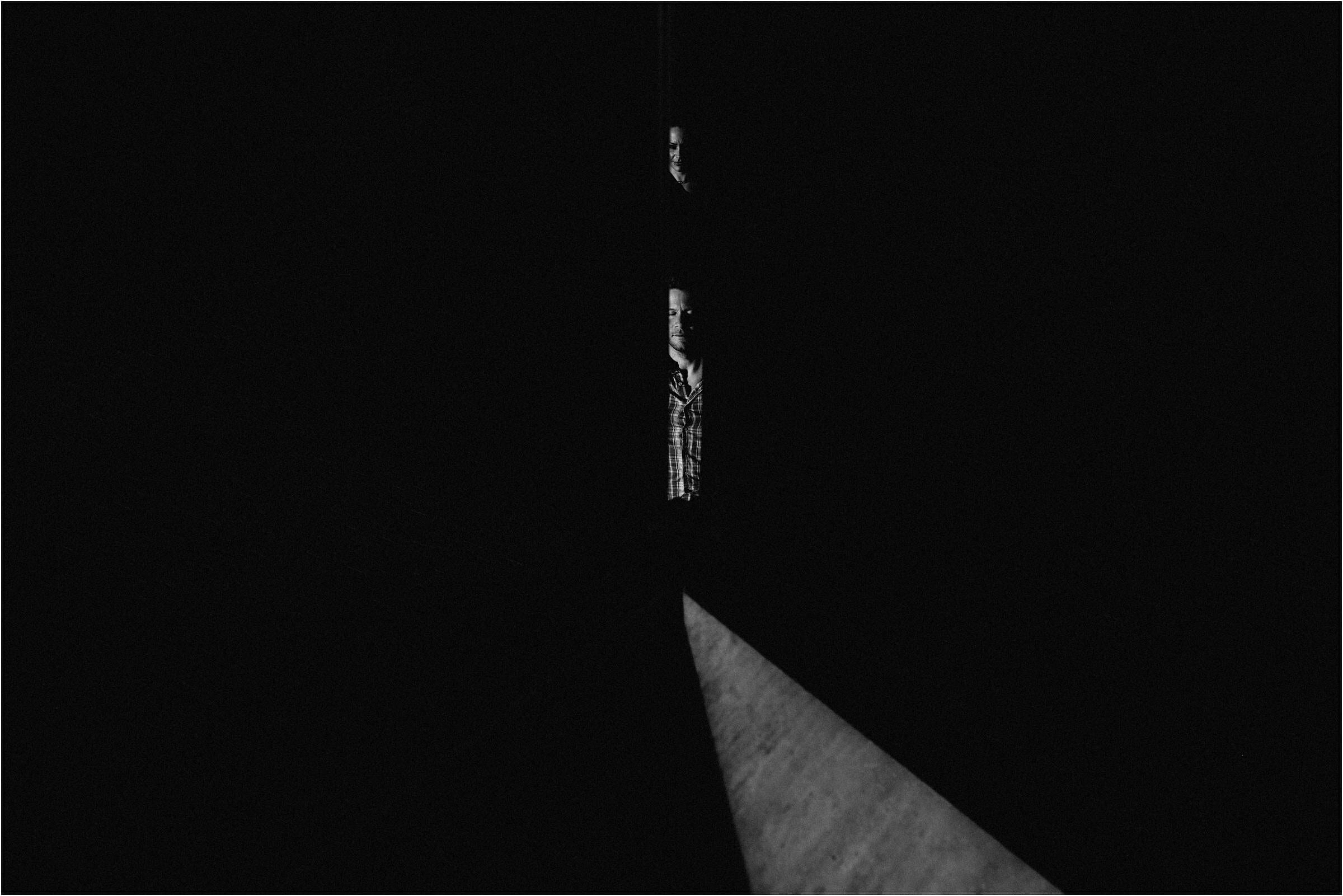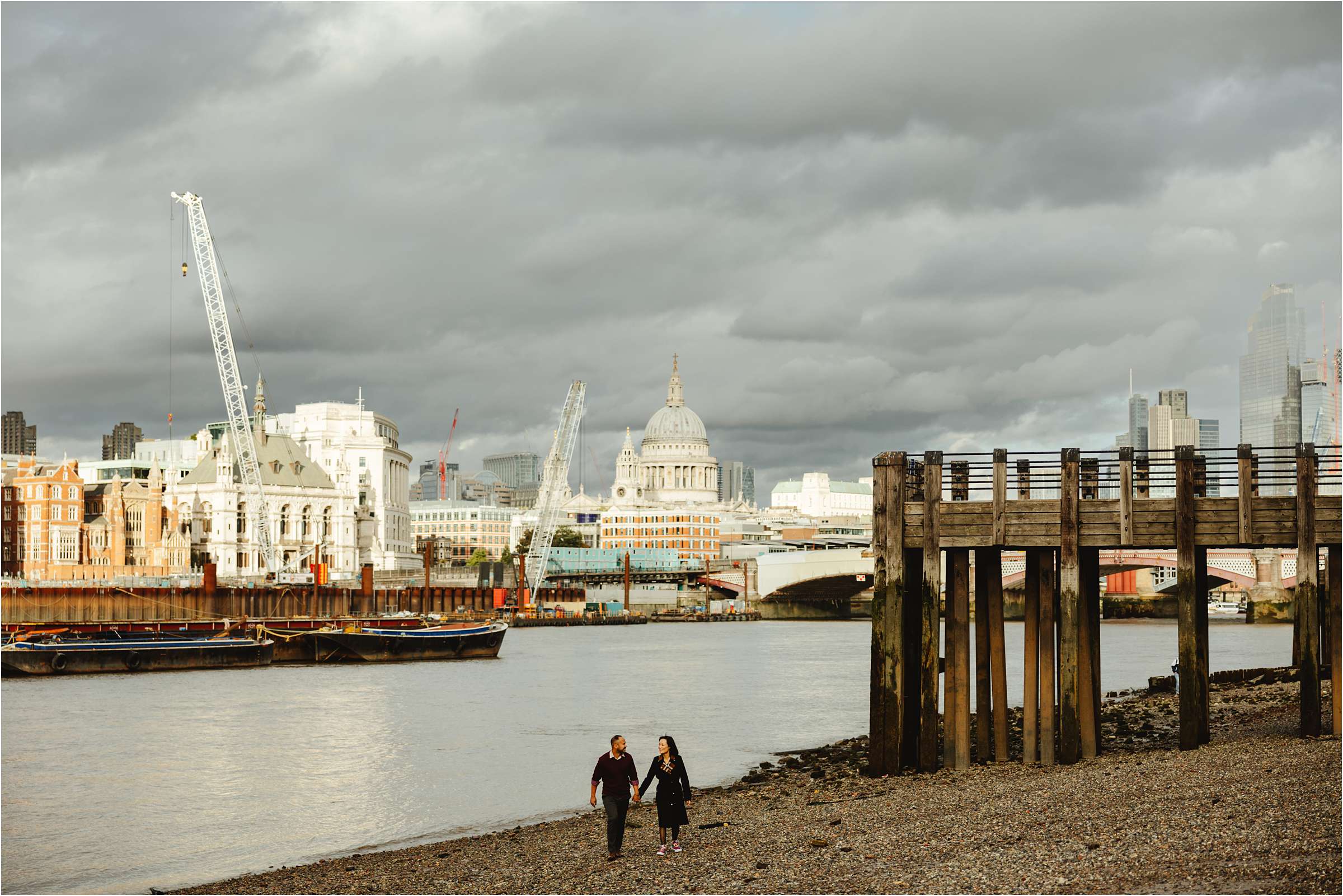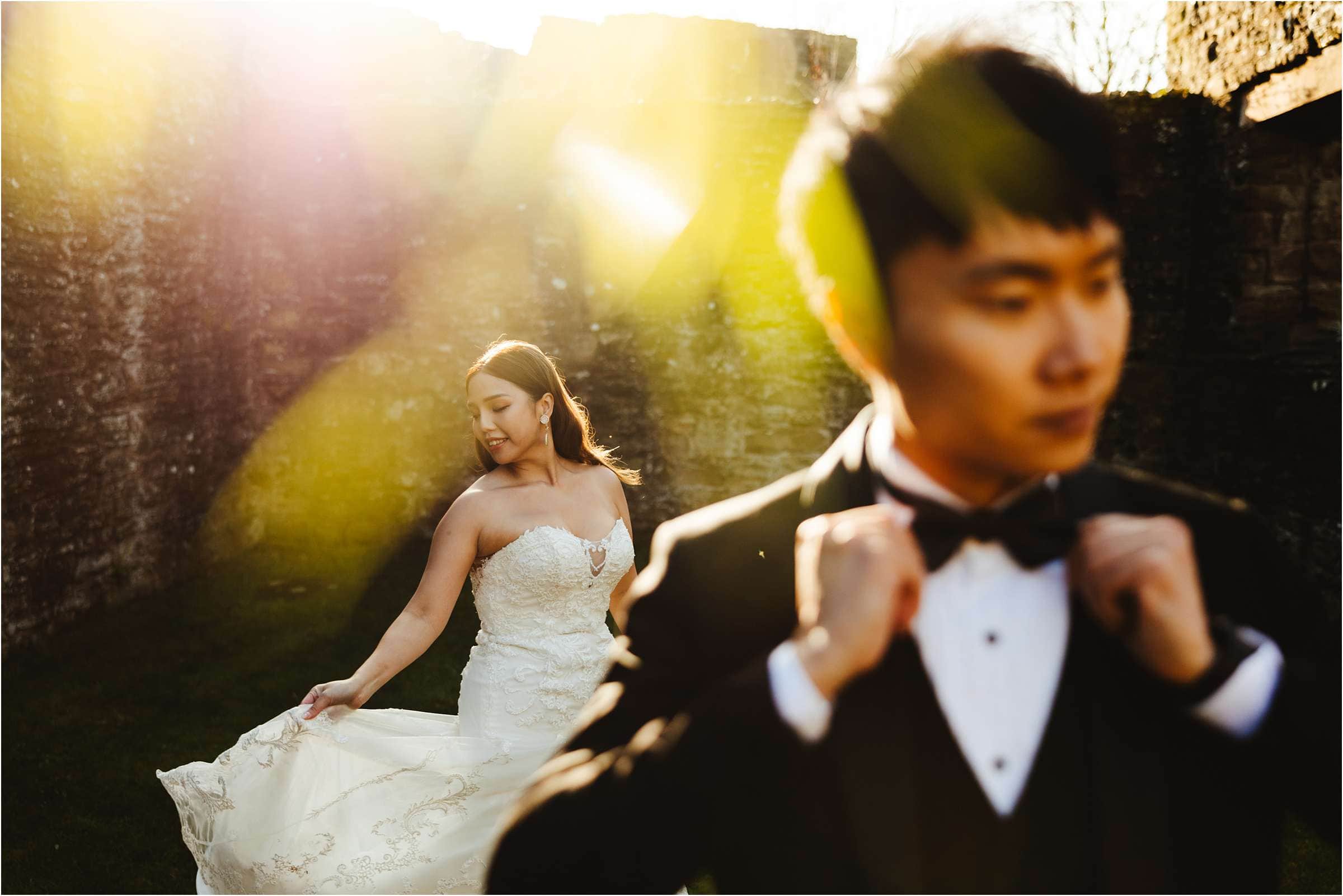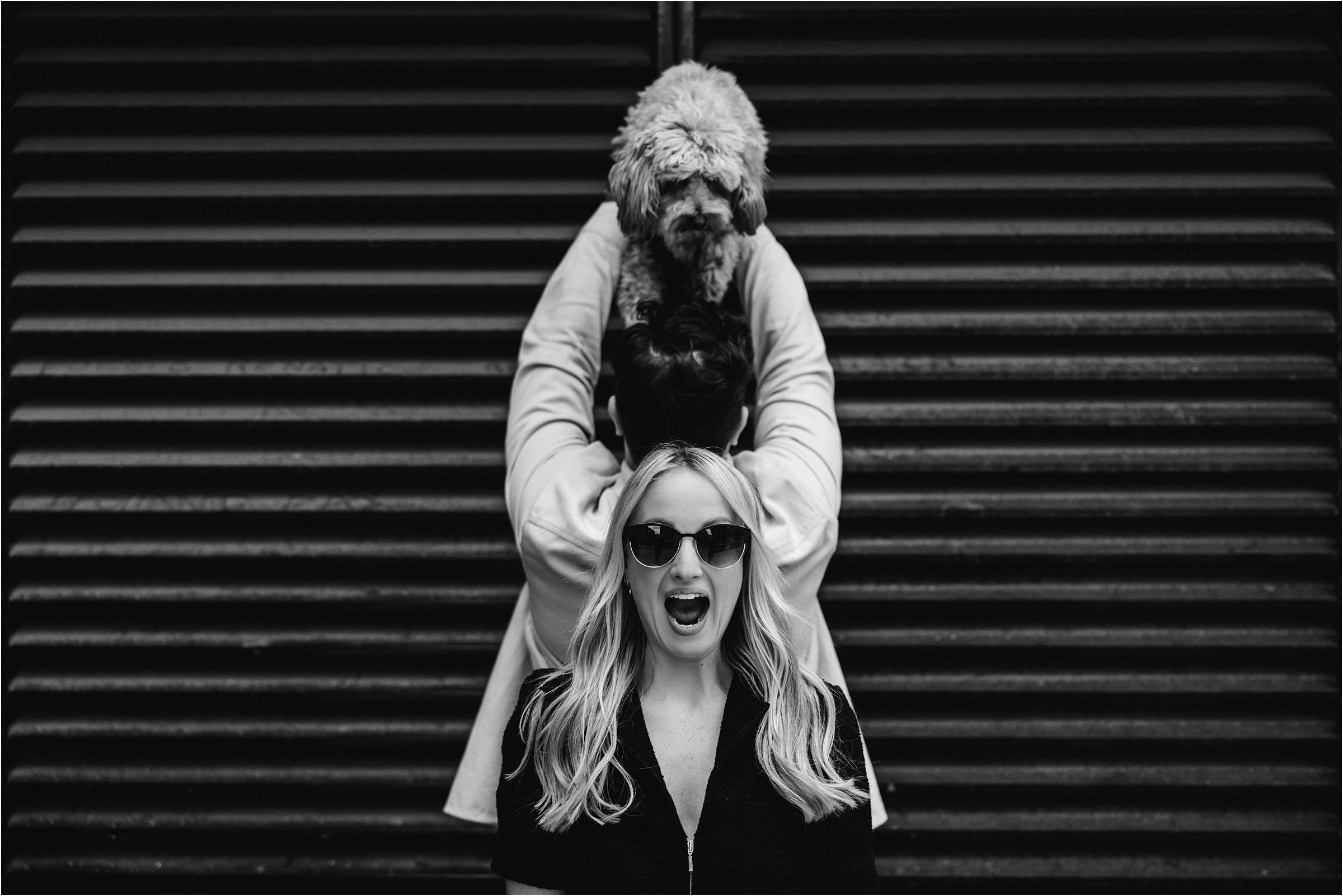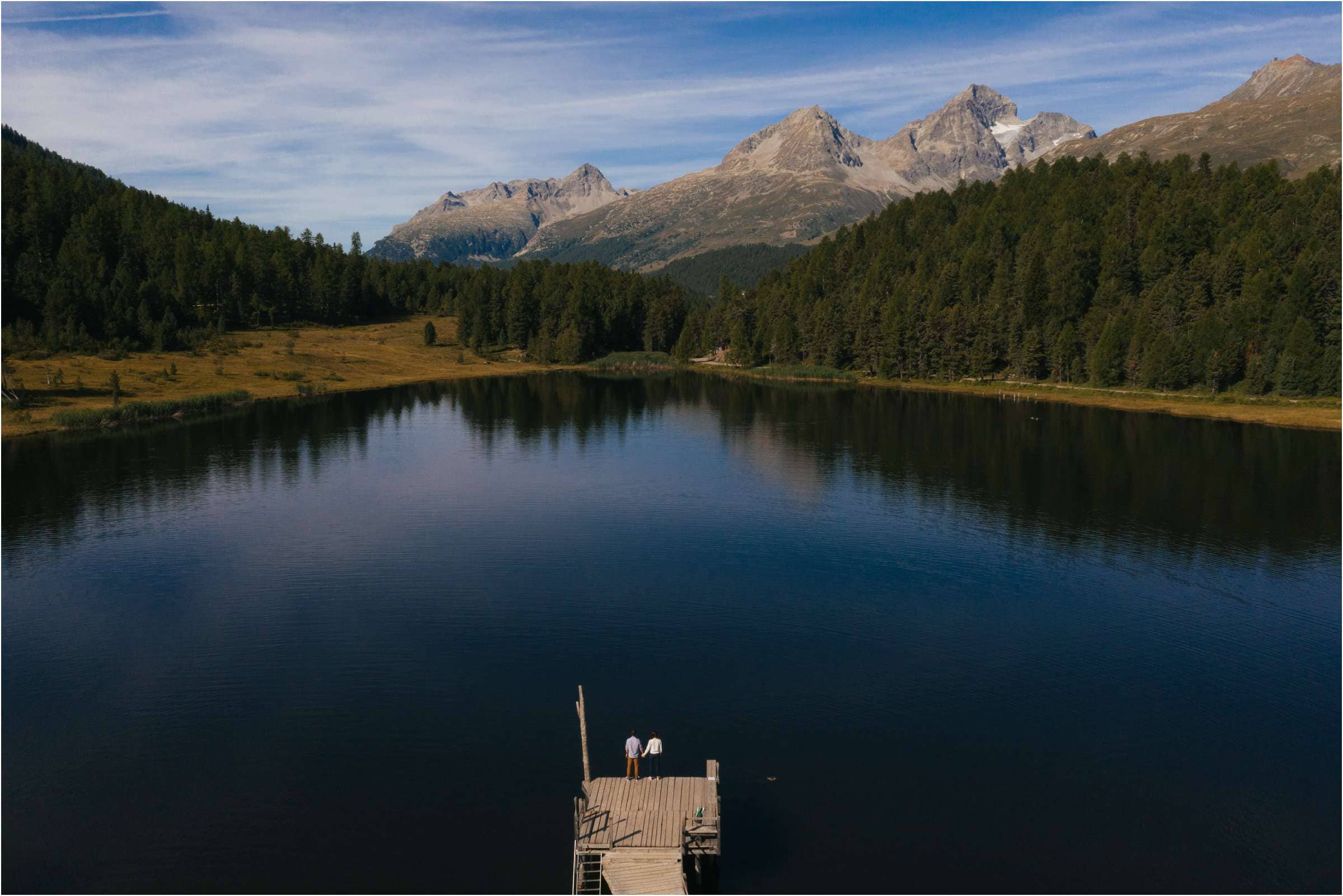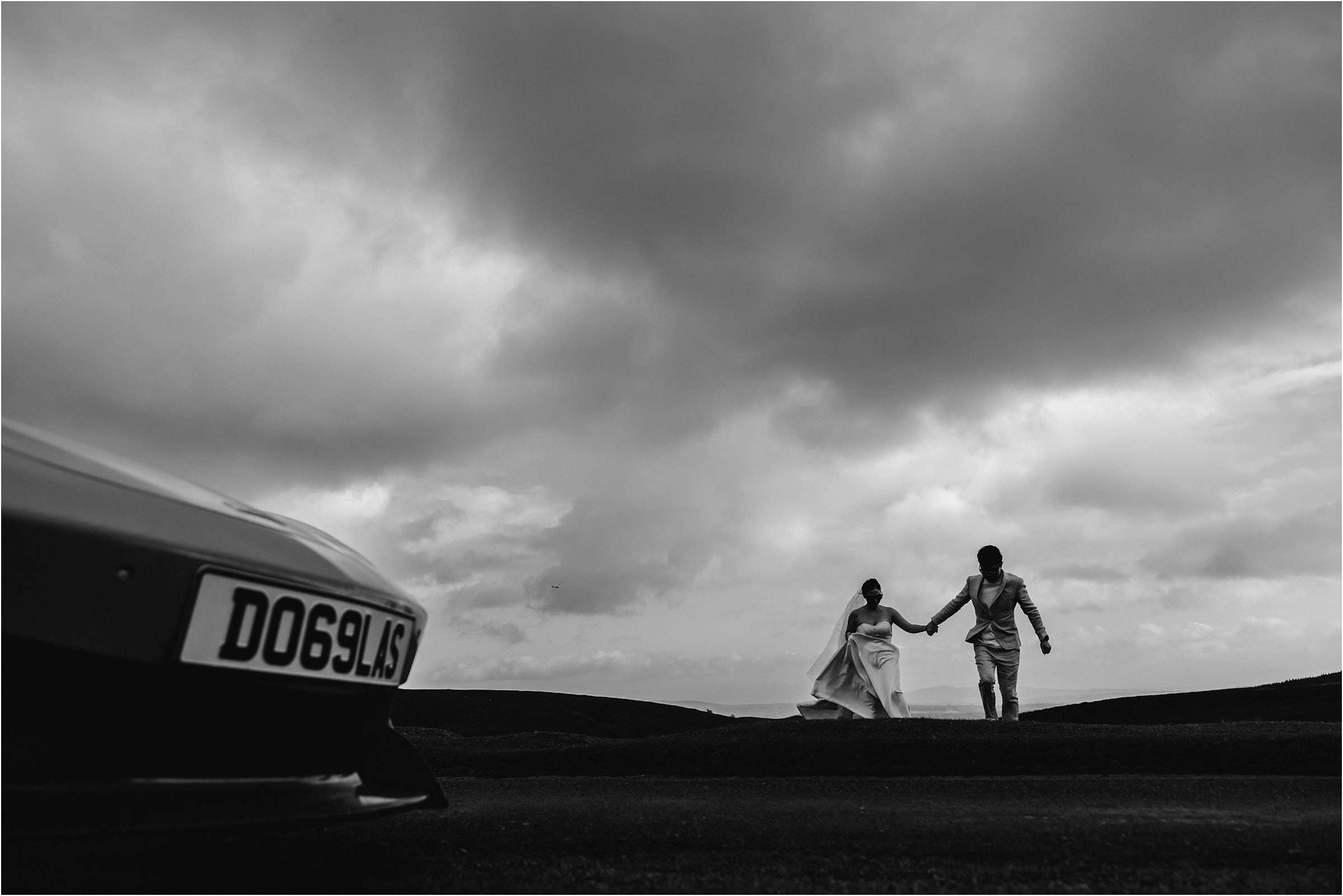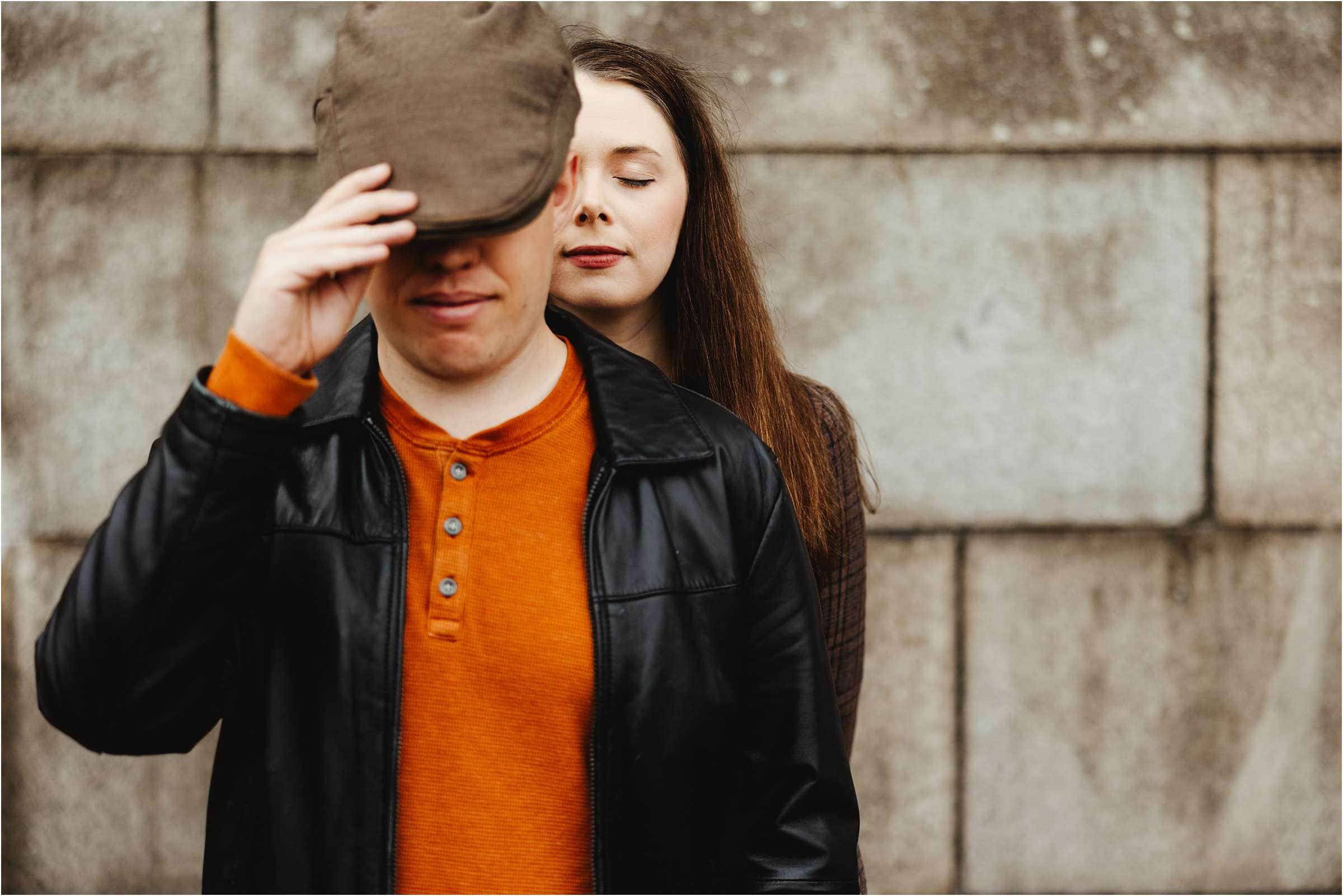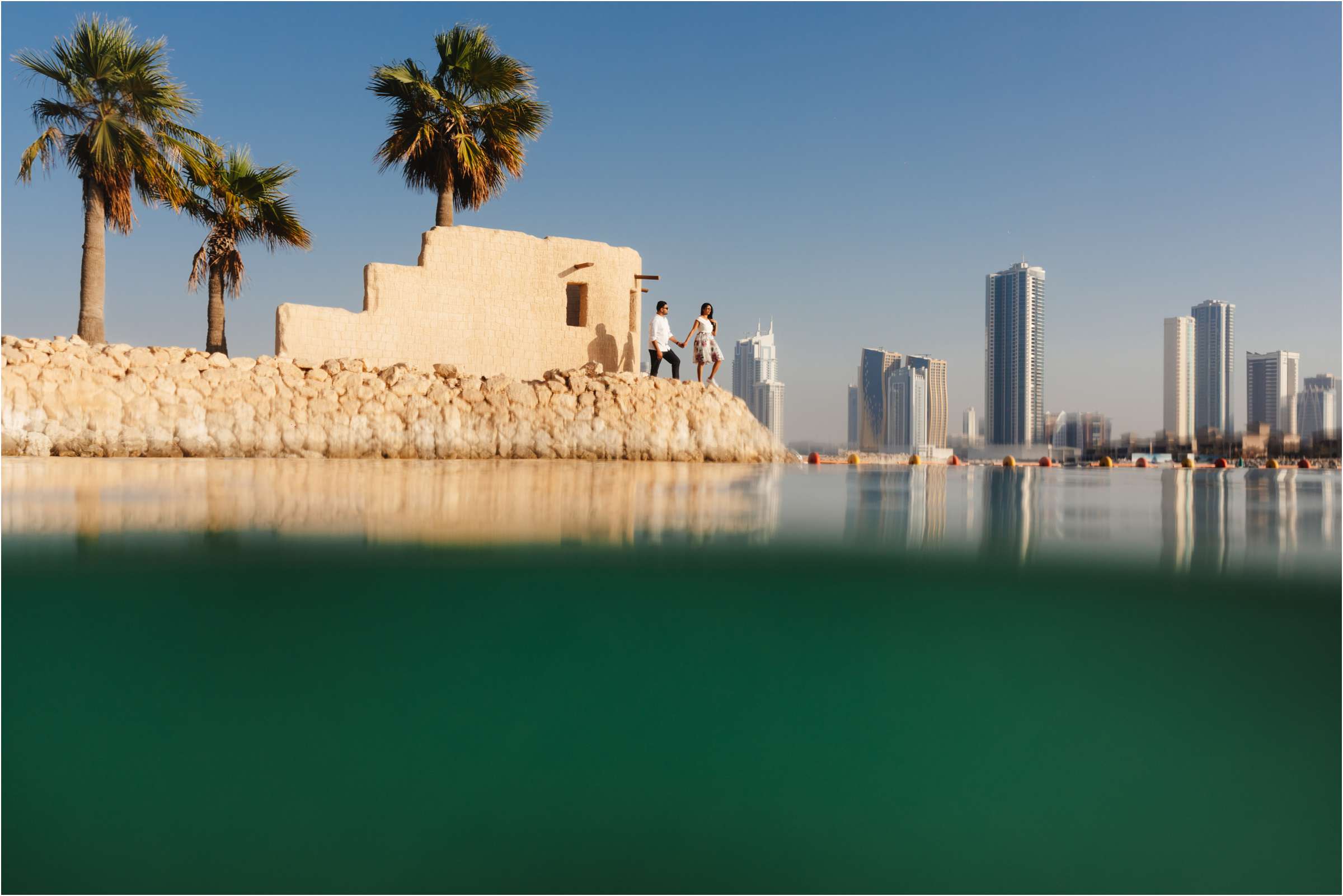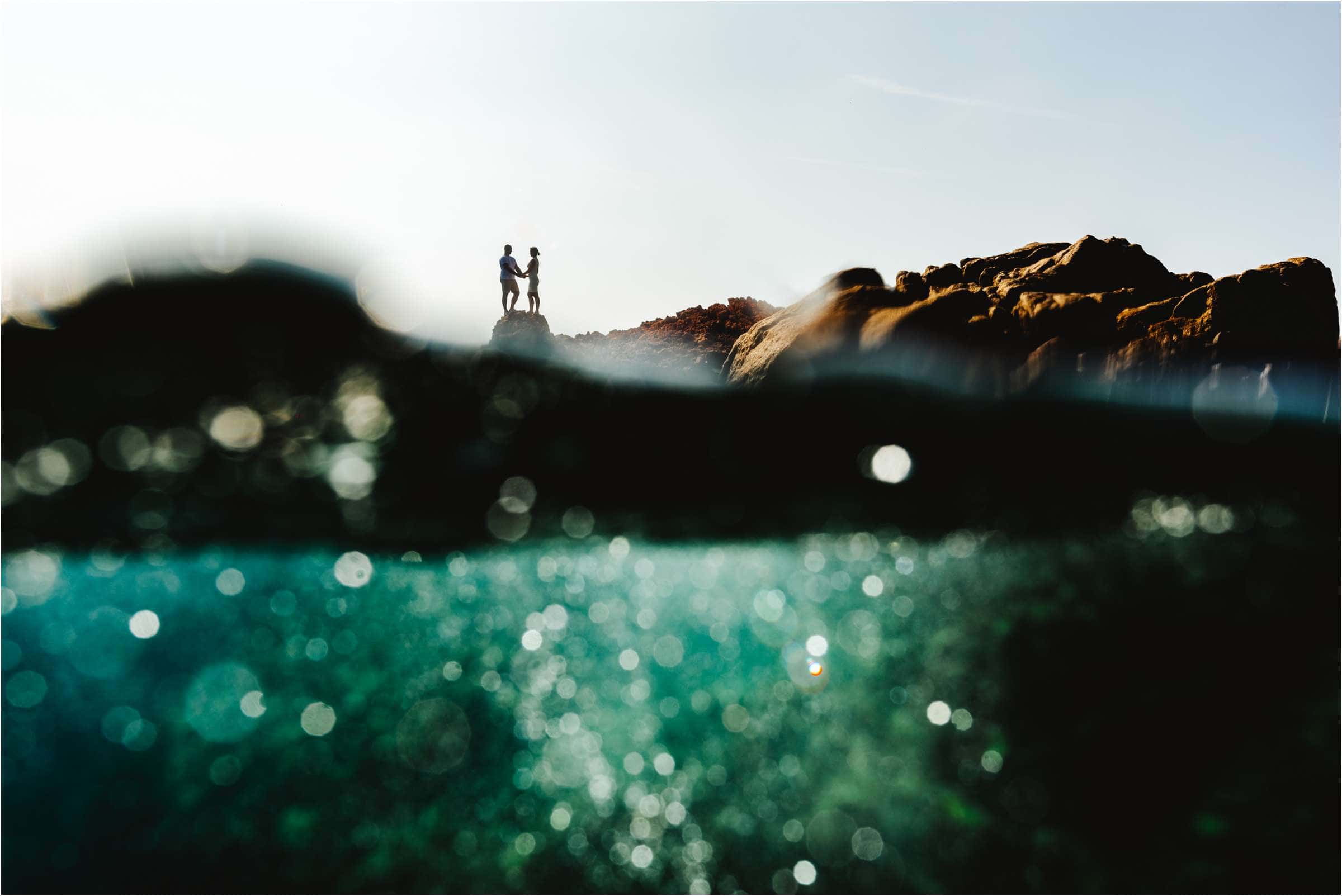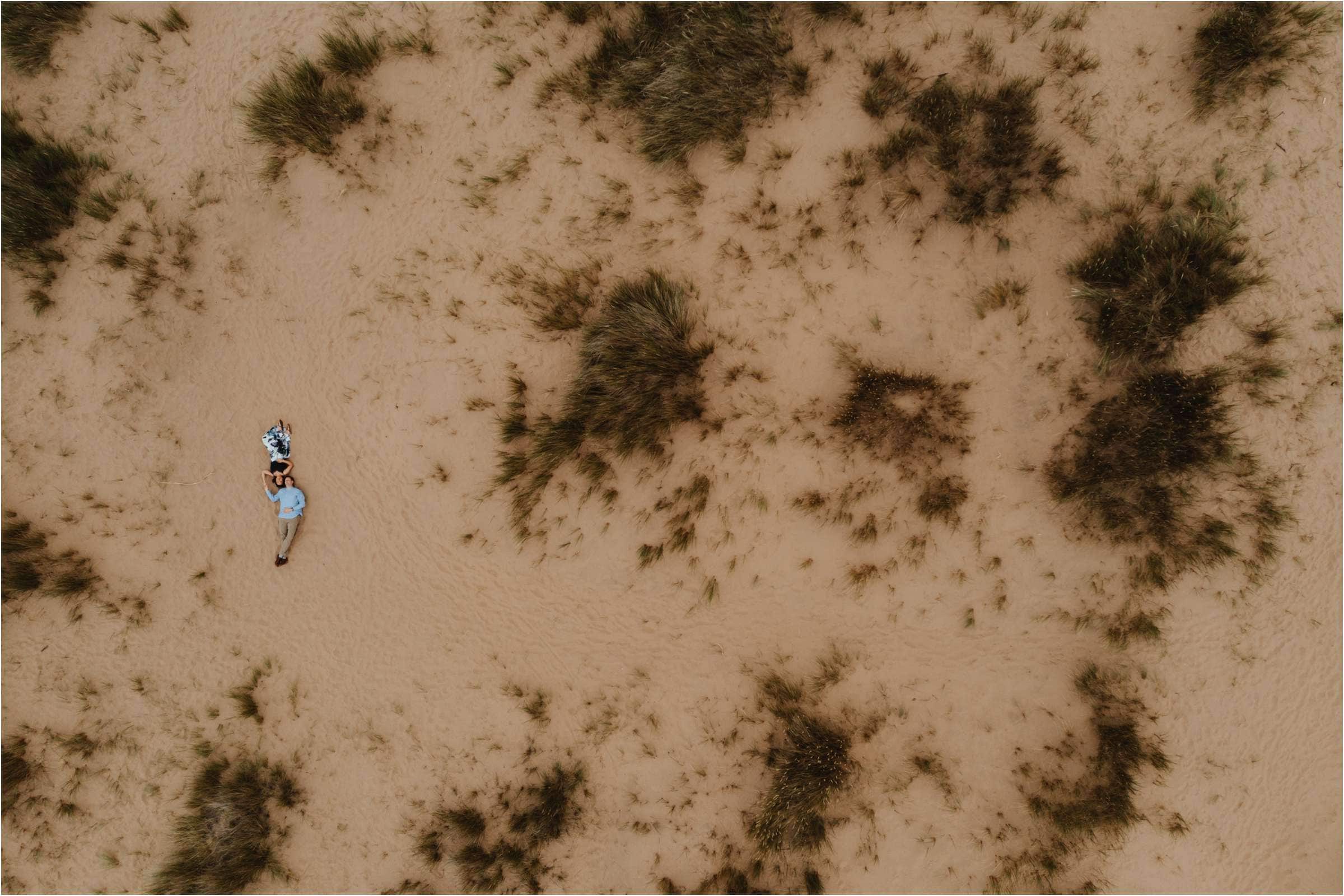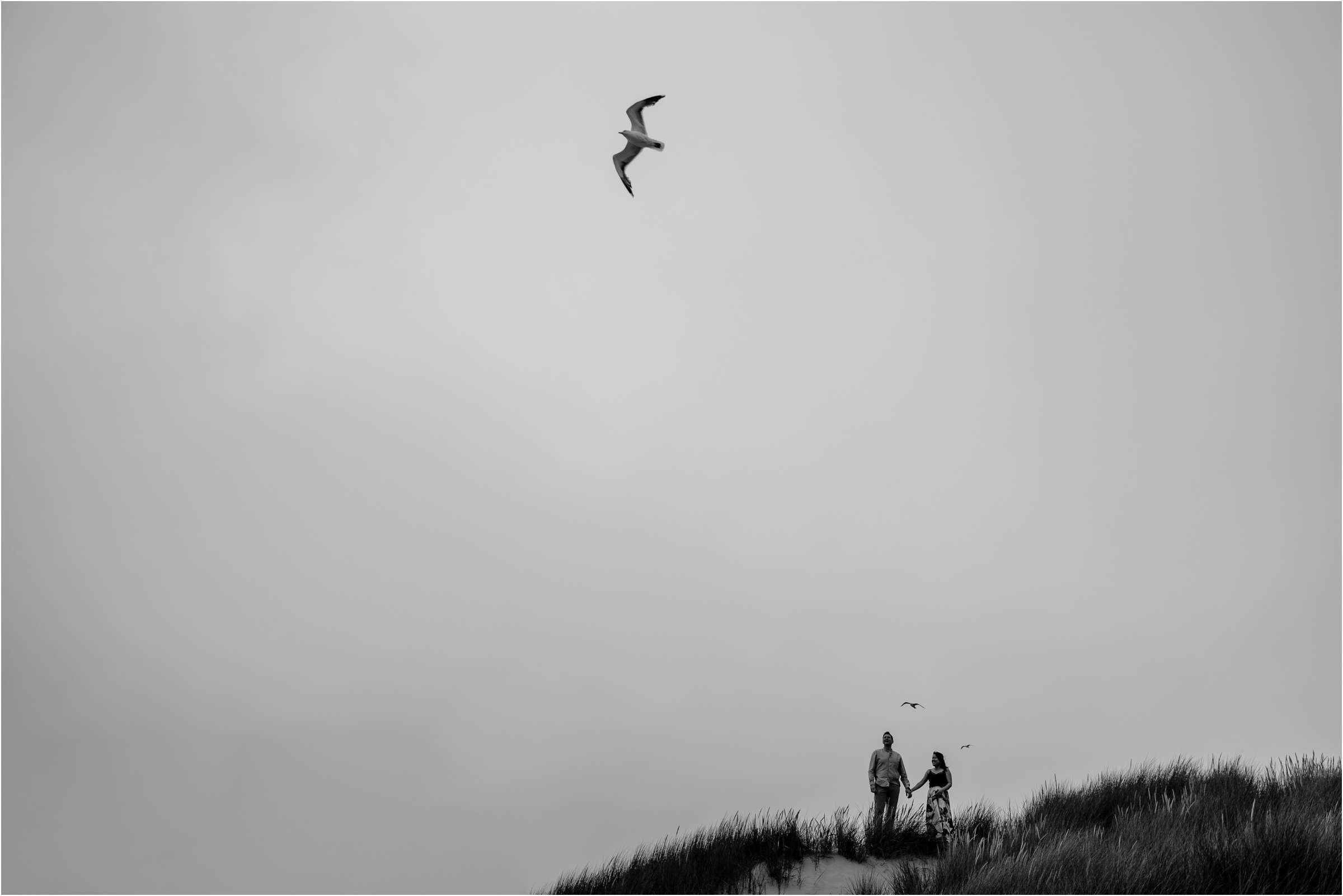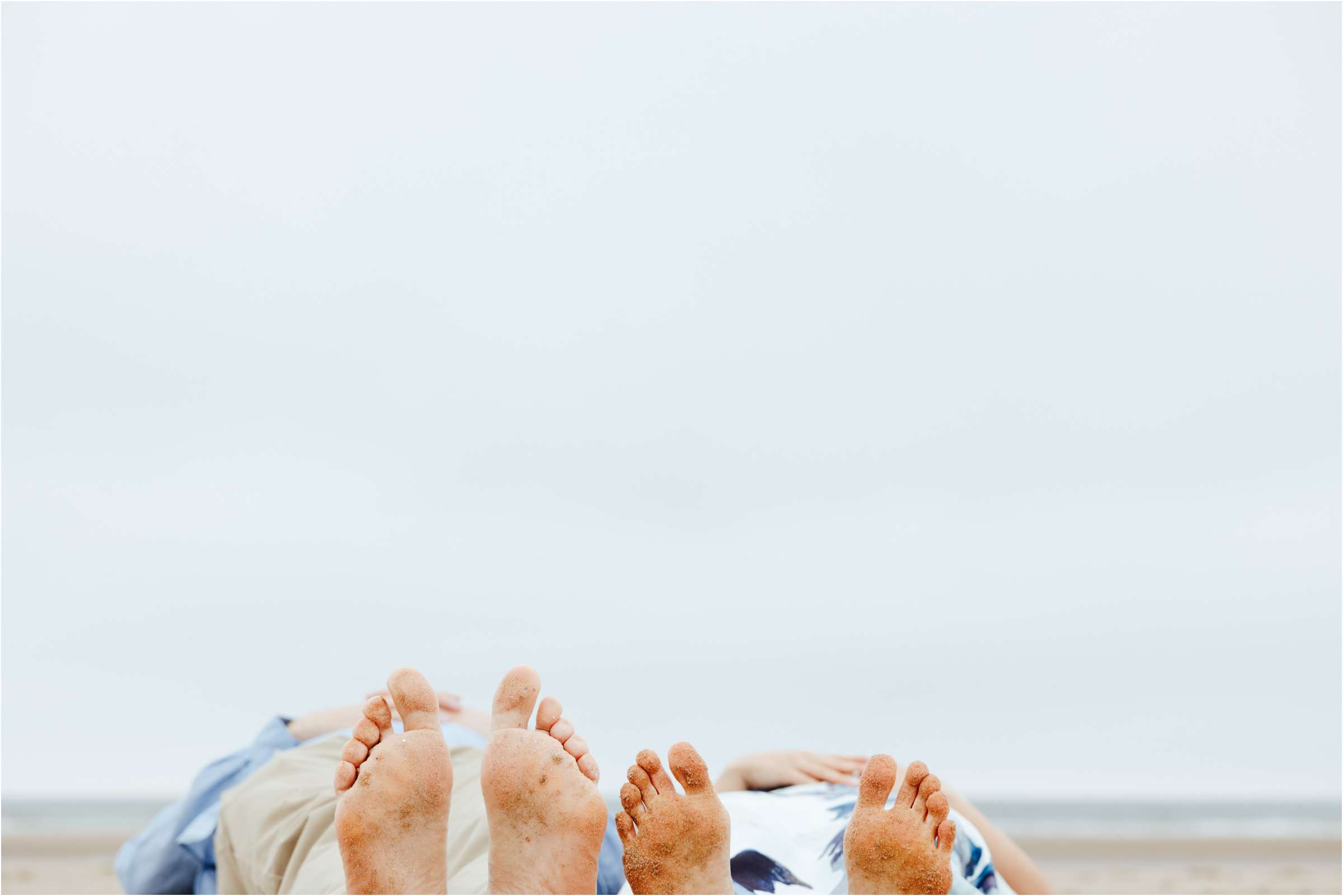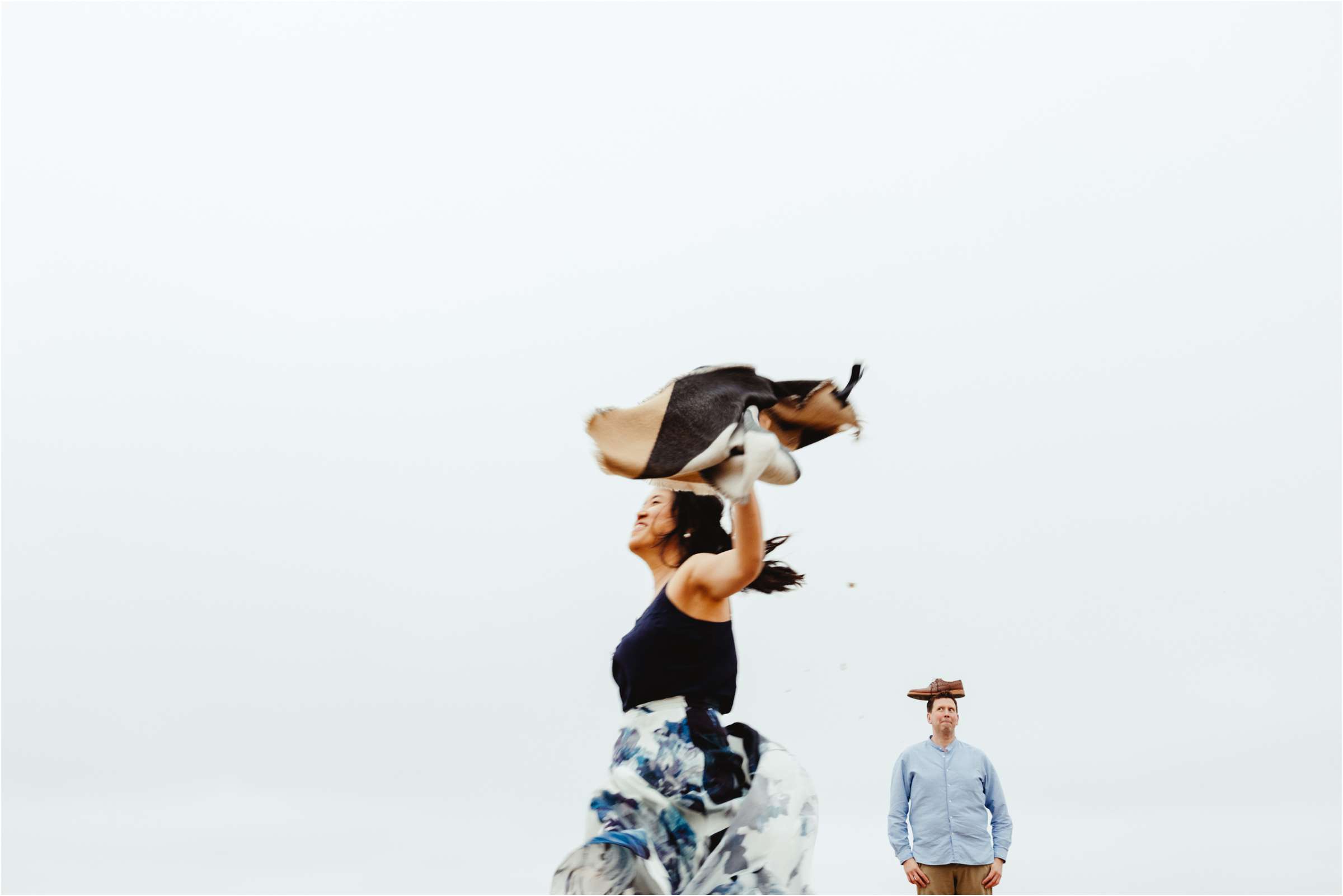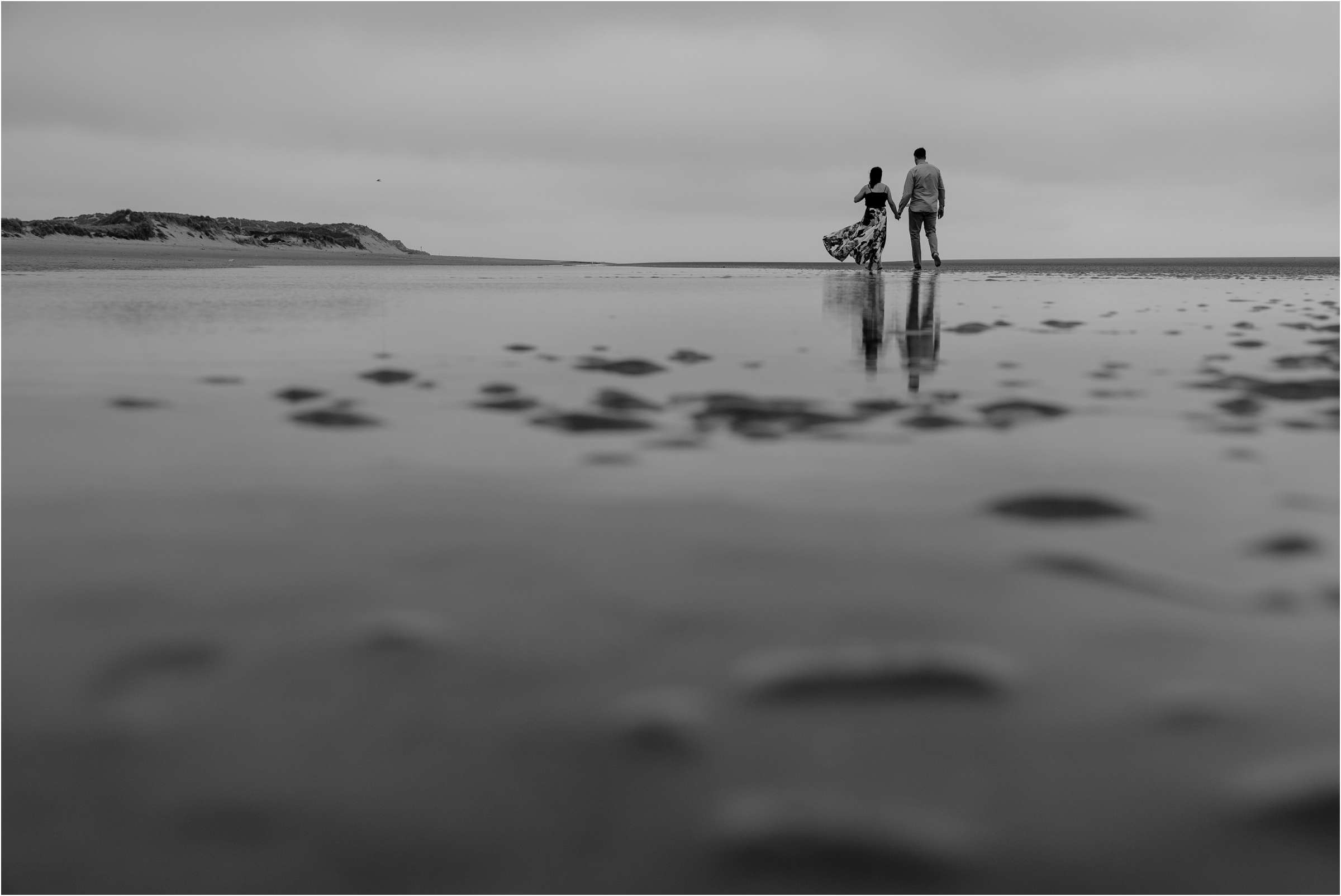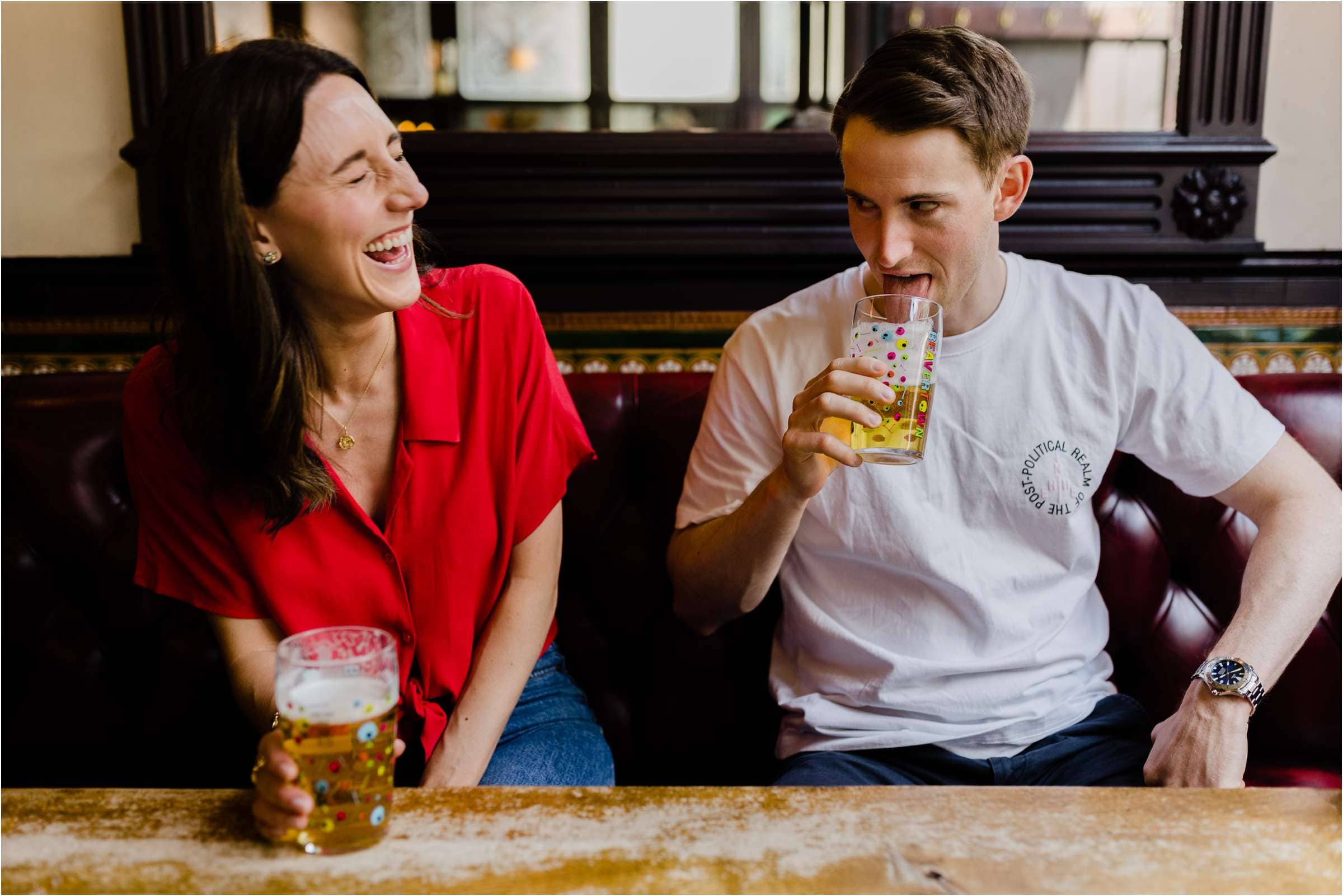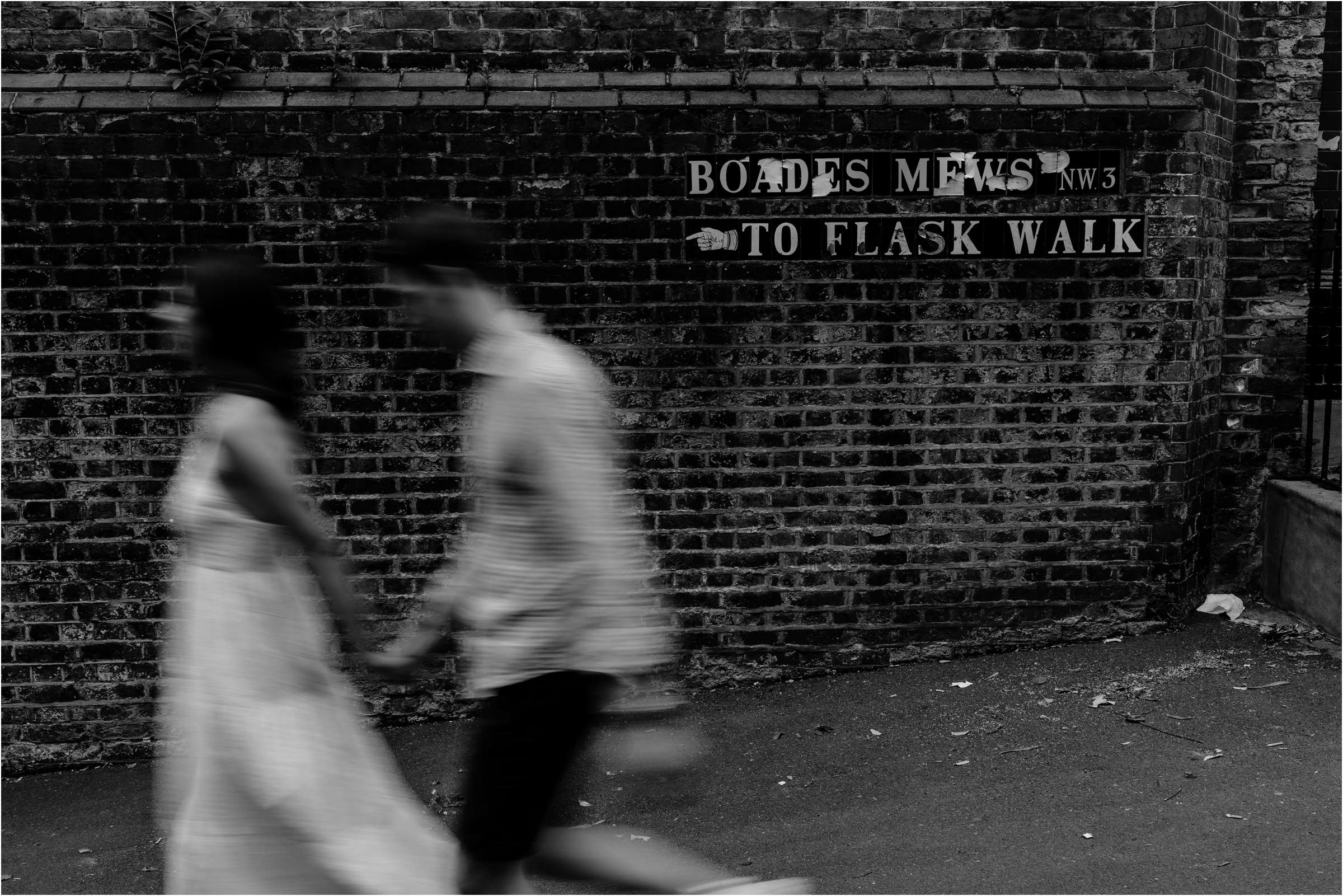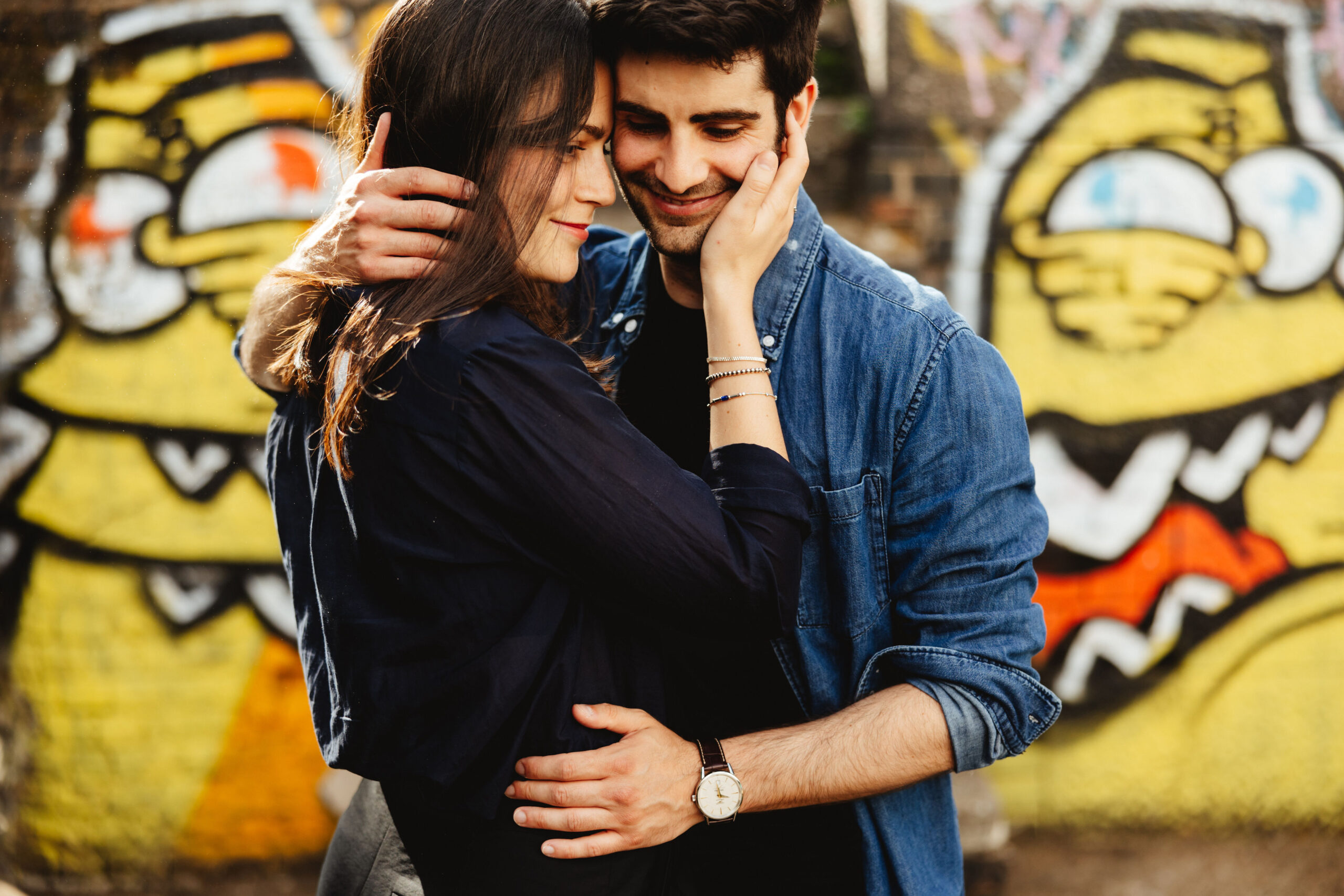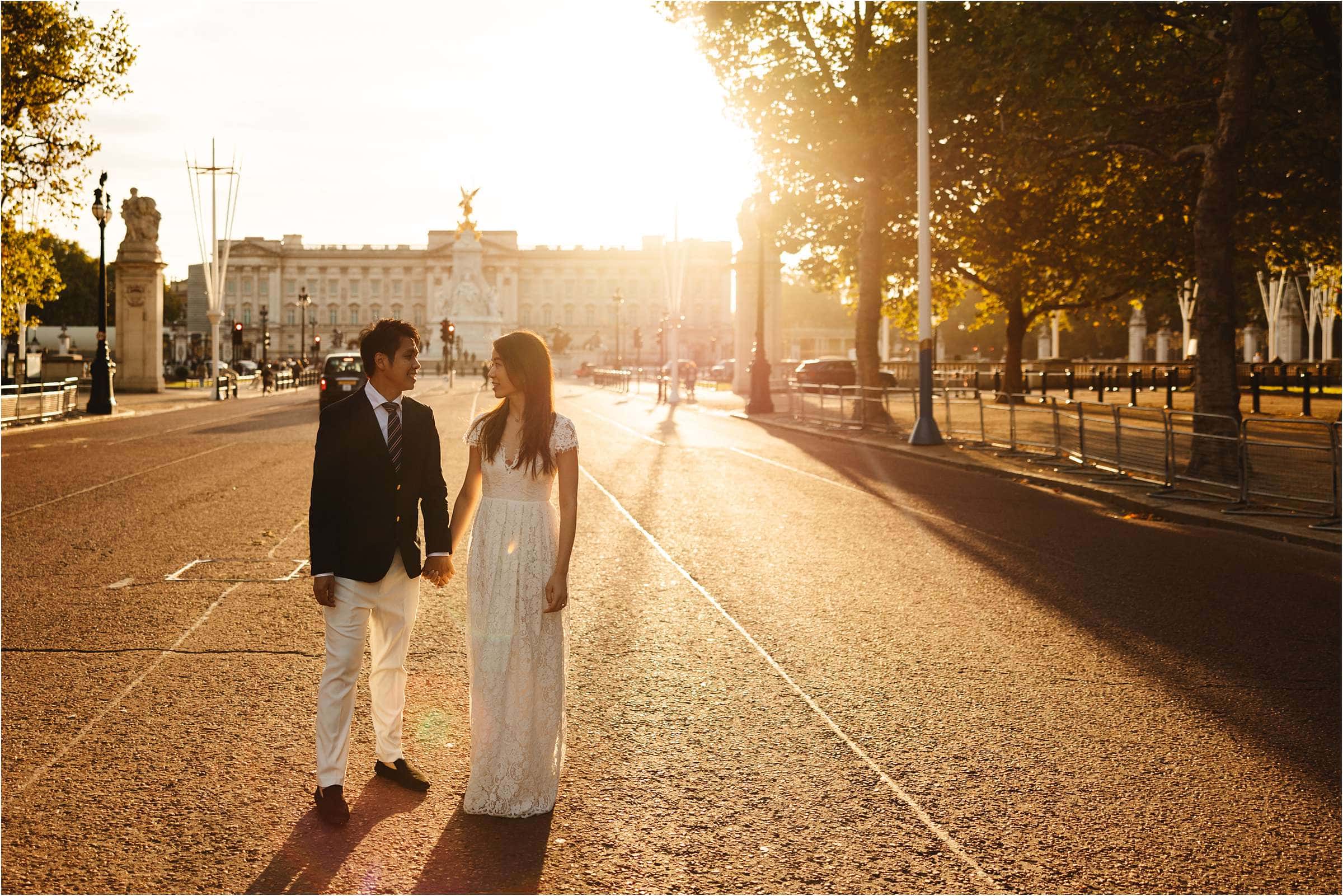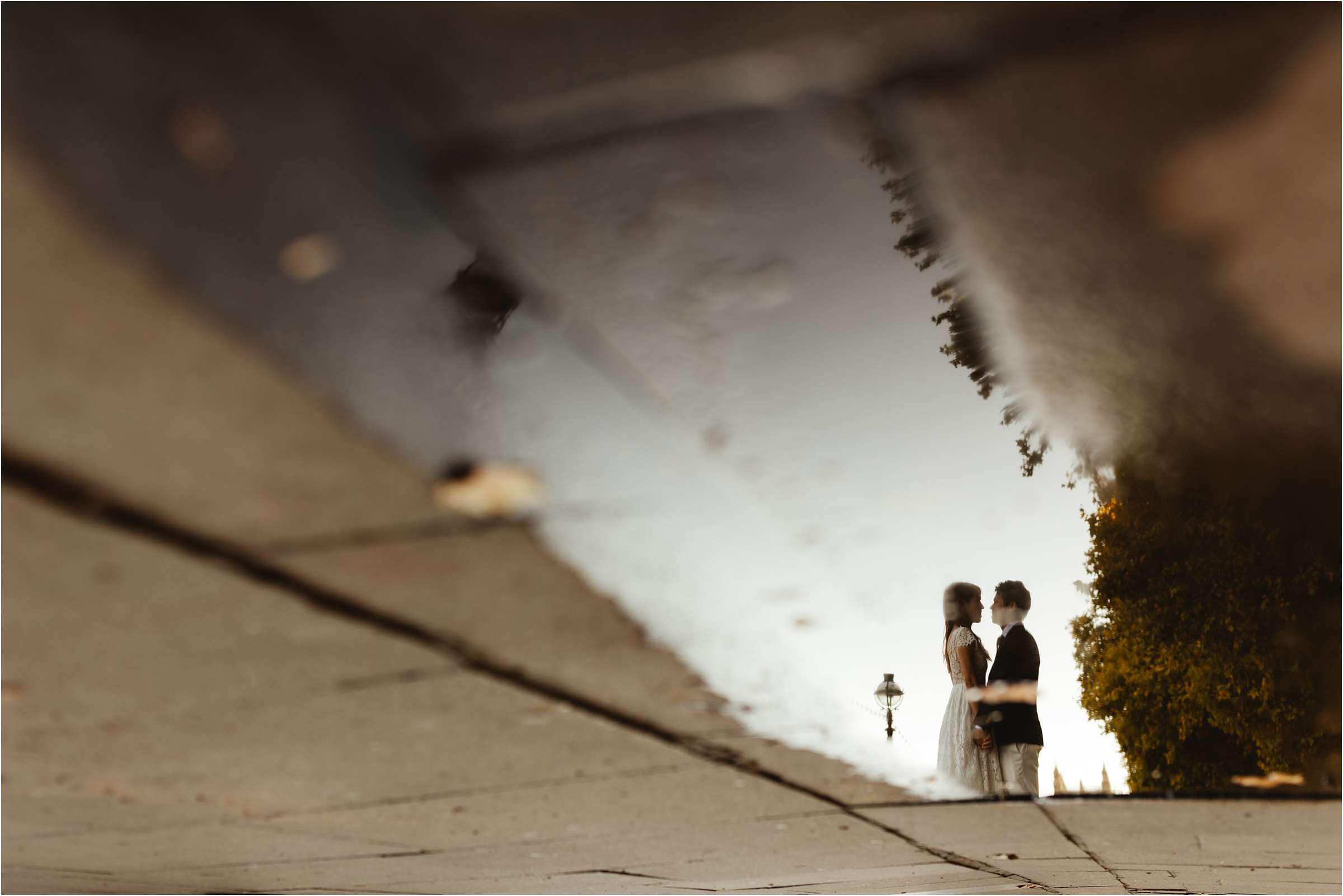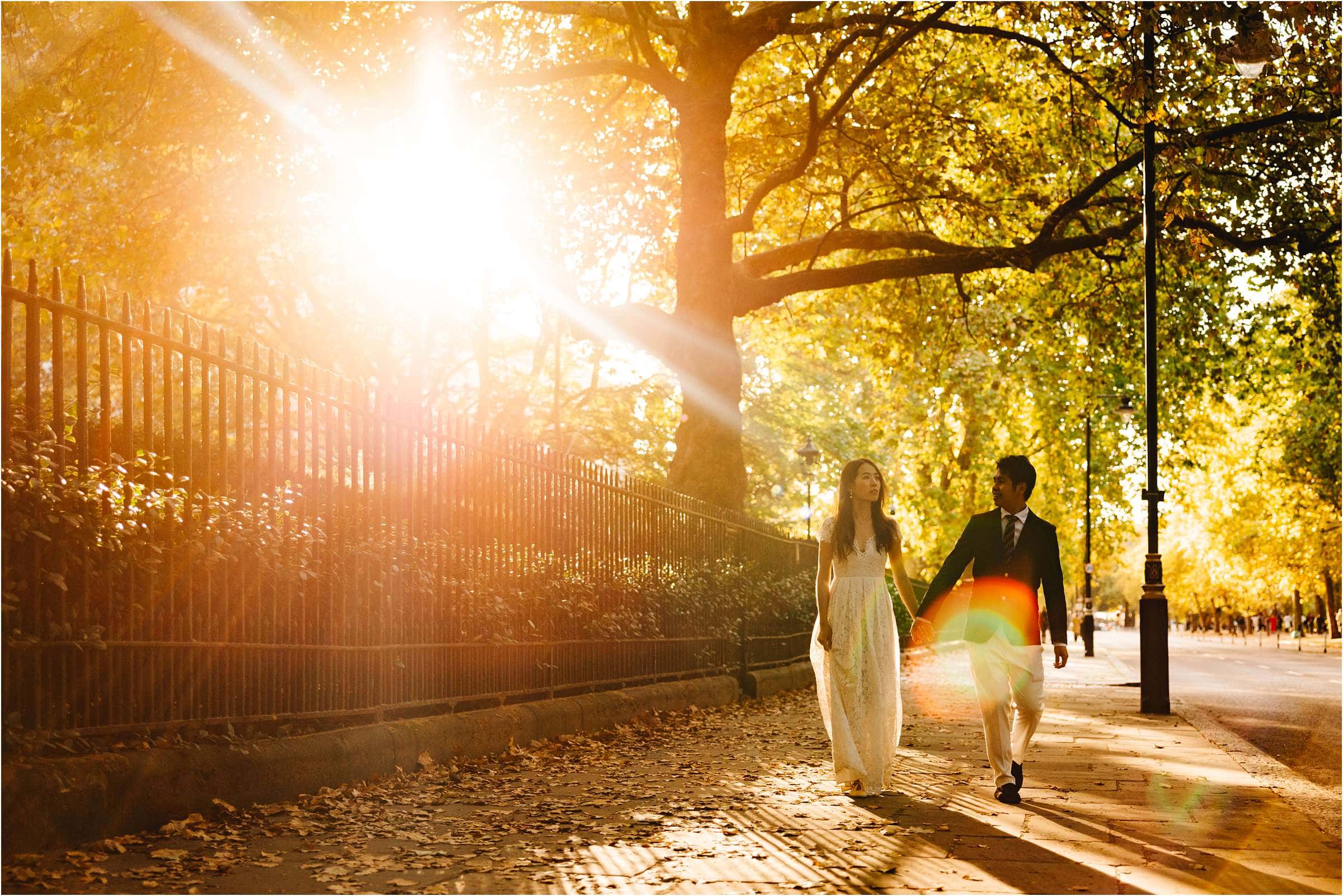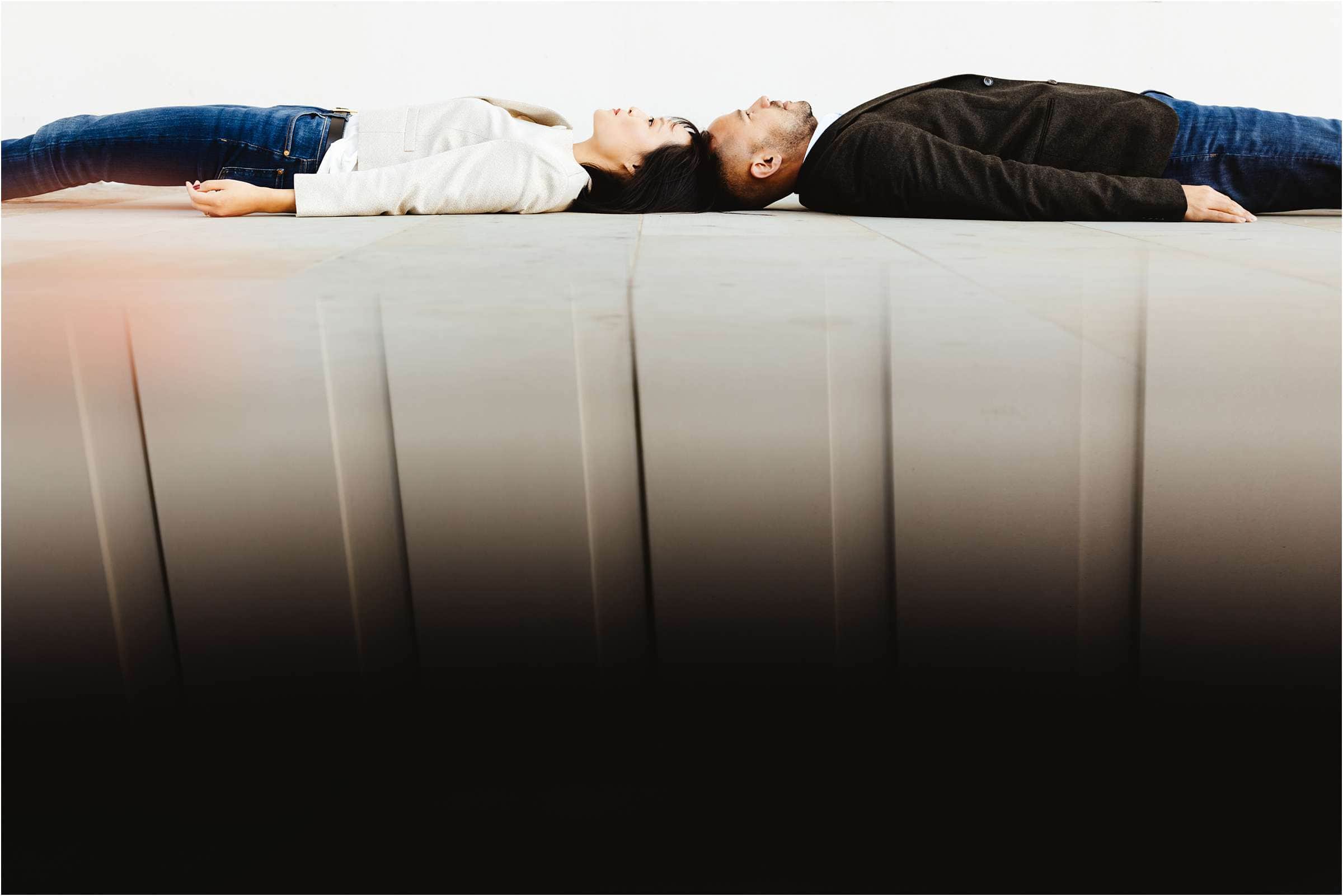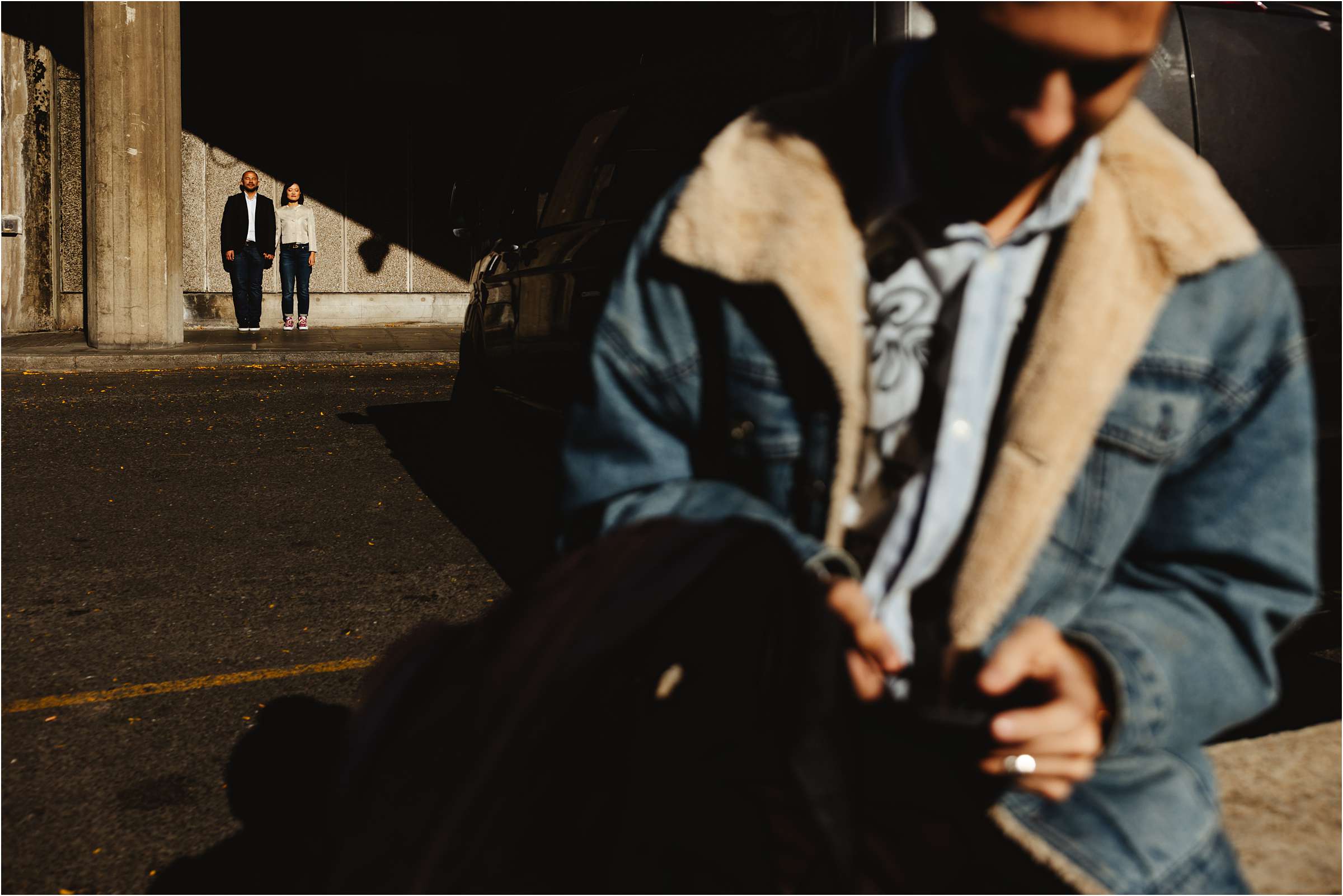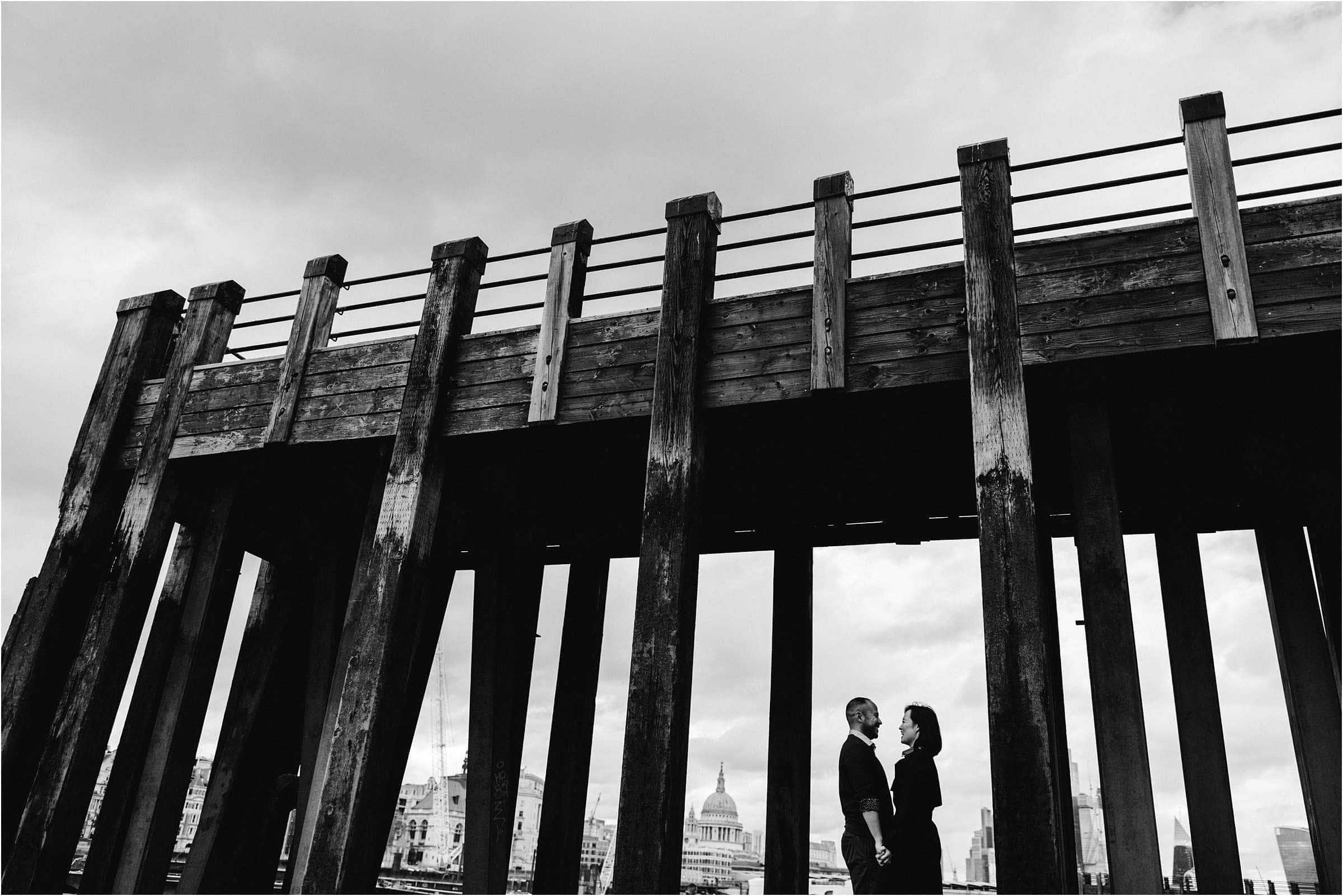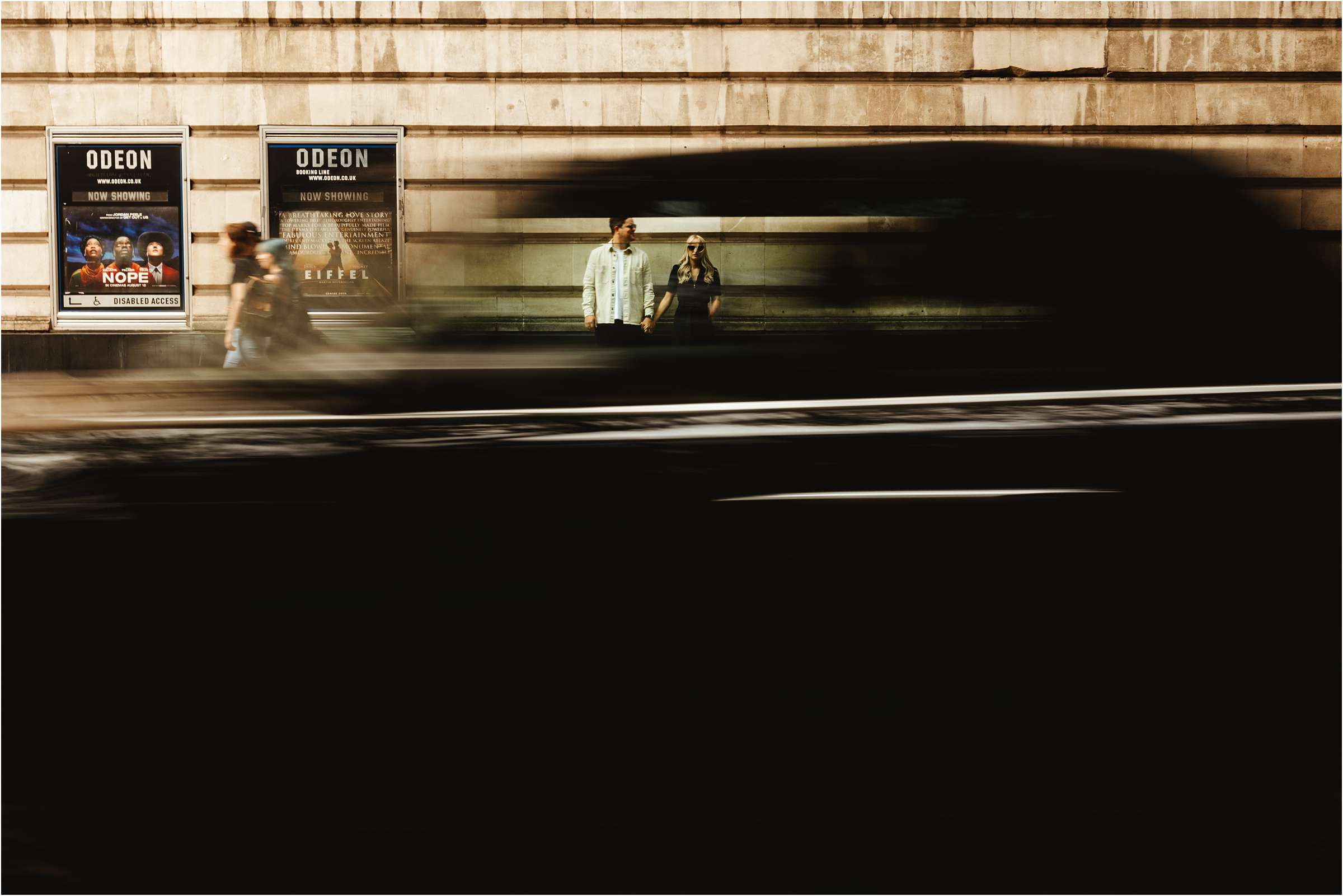 LONDON
ENGAGEMENT
PHOTOGRAPHY
London engagement photography – Our beautiful capital city, London, is one of the most popular locations for one of our engagement photo shoots / pre wedding shoots. From the brutalist compositional heaven of the Barbican, to the iconic backdrops of Big Ben and the Houses of Parliament, to the regal setting of Buckingham Palace and the Royal Parks, to the hipster vibe of Camden locks … there is something very special about our capital city and there is an engagement shoot location to suit all tastes. We have a dedicated page for our London engagement shoots … you can check it out here.
Let's Have Fun
Let's Have Fun

Let's Have Fun

Let's Have Fun
Let's Have Fun
Let's Have Fun
Let's Have Fun
pre wedding SHOOT LOCATION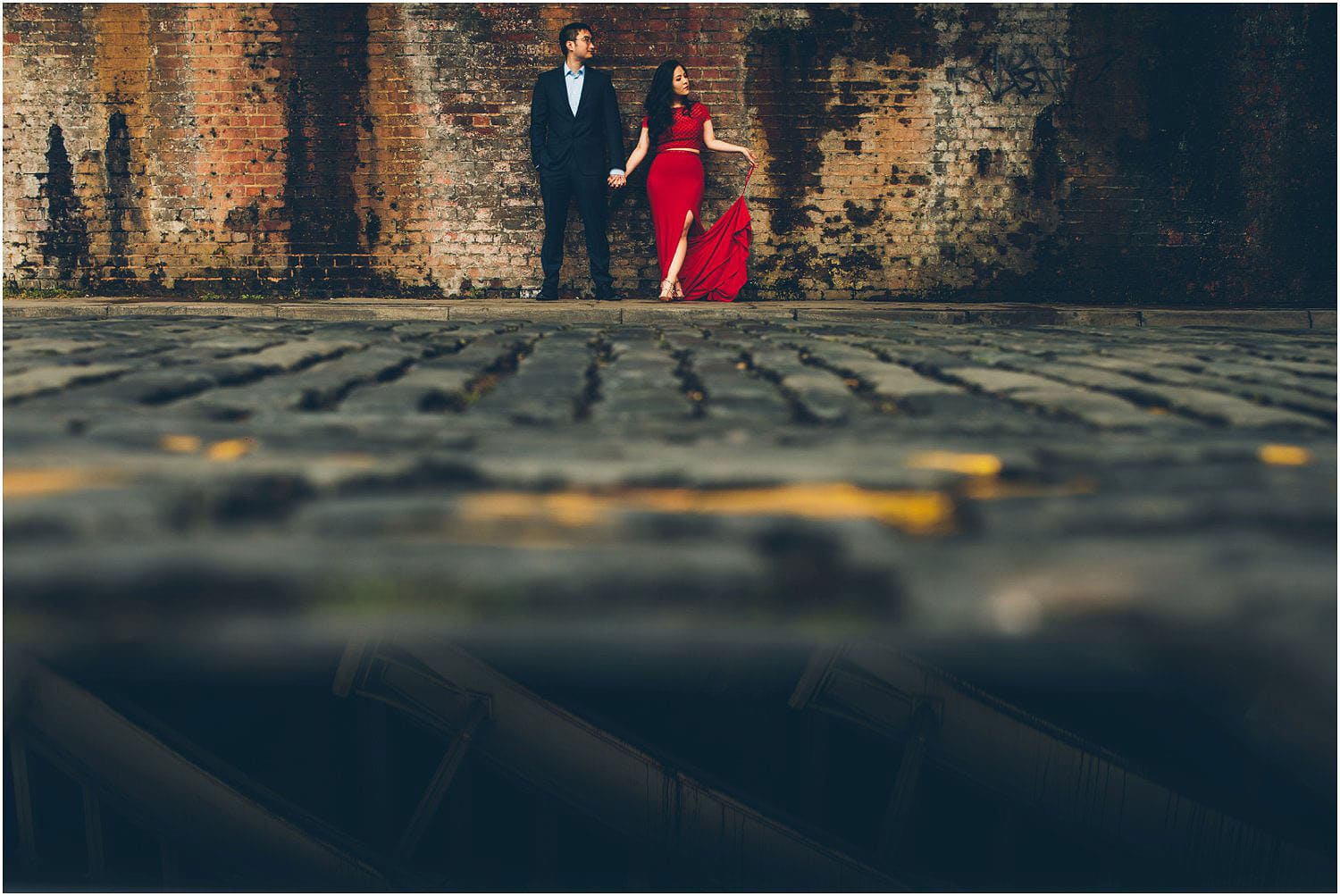 ENGAGEMENT PHOTOGRAPHY AND PRE WEDDING SHOOTS
We are very lucky to be able to travel the length and breadth of our country and abroad shooting some awesome engagement pre wedding shoots. As the old saying goes, there is no place like home and the nearest city to our home is Manchester. We love pre-wedding shoots and engagement photography in Manchester and the city is packed full of great locations including Old Trafford, the Etihad Stadium, The Northern Quarter, Ancoats, Manchester Town Hall, Castlefields and much much more. We have loads of experience covering engagement photo shoots in Manchester and so if this is your location of choice we would love to hear from you.
ENGAGEMENT PHOTOGRAPHY AND PRE WEDDING SHOOTS
We were very lucky to call the beautiful Delamere Forest in Cheshire our home for nearly a decade. We lived in the heart of the forest and know all the trails like the back of our hands. Delamere Forest is a great location for a Forest pre wedding shoot and is perfect for those couples who may feel a bit intimidated by the bright lights of the big city. If you crave to feel the fresh air in your lungs and the wind in your hair, a forest engagement photography session is for you!
ENGAGEMENT PHOTOGRAPHY AND PRE WEDDING SHOOTS
There is something so special about the British coast and in particular our beautiful sandy beaches. The open space. The sea air. The feeling of isolation and the sound of the waves. We have covered heaps of beach engagement shoots all over the UK and are very lucky to be only a short distance from some awesome beach pre wedding shoot locations such as New Brighton, West Kirby, Formby, Southport, Blackpool and the sightly further afield Newborough Warren. A total dream location for us to photograph would be Scotland's Camusdarach Beach or Scarista Beach on Lewis & Harris. Beautiful. If a beach engagement photography session or pre wedding shoot is your thing then give us a call or ping us an email.
Are you thinking of having your engagement shoot abroad?
We absolutely love traveling and covering engagement shoots in Europe and the rest of the world for adventurous couples. To date we have covered pre wedding shoots in Spain, Ibiza, Thailand, Singapore, Borneo, and Hong Kong! If you are thinking about having your engagement shoot in Europe or anywhere else in the world we would love to hear from you!
Stunning UK engagement photography and pre wedding shoot locations
For many couples the term 'engagement shoot' doesn't spark joy or sound particularly appealing. We also know that some couples often consider ducking out of them entirely, but we think they're absolutely a good shout! We're here to try and convince you why you should make time for them, and also share some of our top engagement shoot locations from across the UK.
First of all, an engagement shoot with us is not a posed photoshoot, we promise! Maybe you booked us via email, or maybe we had a Zoom meeting to talk through your wedding details? Either way, there is nothing like meeting in person, having a good old natter, and maybe going for a drink to get the awkward intros out of the way, and ease any nerves before the big day. Meeting up beforehand also means that you can get used to our working style and become a little more confident in front of the lens.
Location is everything to make your engagement photos unique and something you'll want to cherish, not just to tick another wedmin task off your list! It's no secret that we love an epic location but meaningful ones to you are also pretty ace. Our aim is to create a laid-back feeling and come away with some awesome images for you to treasure.
We're totally cool if you want to bring your dog, your children or maybe just a bottle of bubbly along for the ride. Bringing something else along is a great way to loosen up the session as the focus isn't just on the two of you. 
You'll notice all of the locations we've picked for this edit are in the great outdoors with epic views and backdrops. There's nothing we love more than getting outside, exploring new areas and basically just going on a bit of an adventure. Join us...
Cornwall
Cornwall is famous for its incredible beaches and quaint seaside towns. But one that we're particularly fond of is Fowey. There's a brilliant laid back, tranquil vibe in this small town, and it's perfect for an afternoon amble.
We couldn't mention Cornwall without considering a beach photoshoot setting though. The combination of romantic muted colours and the backdrop of crashing waves offer interest without drawing attention away from the couple at the centre of the photos. Our top beach locations in Cornwall would be Holywell Bay or Jolly Poke which have the most stunning sandy beaches, with golden sand dunes to boot.
Devon
Devon, like Cornwall, has many beautiful and popular spots. Sheltered by the majestic hills that make up the South Devon Area of Outstanding Natural Beauty and renowned for its picture-postcard harbour, sun-soaked beaches and idyllic coastal views is Salcombe. One of the prettiest towns in South Devon in our opinion. Take an easy walk from the town centre and you'll find the brilliant North Sands, a large sandy beach with awesome rockpools. It's dog friendly all year round too – bonus!
Lake District
Originally a landscape photographer, Liam names this destination as his all-time favourite location. We absolutely love the Lakes and always jump at the chance to head there. The open skies and dramatic scenery can create a real impact on your images, while the softness of being in the most natural of surroundings can offer a romantic edge. The wild, untamed and predominantly un-developed spaces just make this whole area an absolute to dream shoot in.
West Wales
Another awesome unspoilt location to capture engagement shots in is Gower, West Wales. There is such a diverse array of scenery here. From the rolling fields and salt marshes in the north, to Gower Peninsula's wild open moors, dramatic limestone cliffs and expansive sandy beaches. And all this available only a short drive from Swansea - pretty cool huh? 
The area is so spectacular in fact that it was named the UK's first Area of Outstanding Natural Beauty back in 1956, and now the UK has 46. There are plenty of incredible locations to choose here but one well known and impressive spot is Rhossili Bay. It's considered Gower's most famous beach, Britain's 'Best Beach', third best in Europe and ninth best in the world (TripAdvisor's Traveller's Choice)!
Anglesey
From rural West Wales to North Wales' largest island, Anglesey. The 125 miles of beautiful coastline is punctuated with blue-flag beaches, rolling dunes, hidden coves, and towering cliffs. But the one exceptional spot that would be totally epic for an engagement shoot is Newborough Warren, Anglesey's own nature reserve. The dunes, marshes, and sandy and rocky shores have been shaped over thousands of years by the wind and the sea and are now home to an amazing array of plants and animals, including red squirrels! As well as beautiful beachy backdrops the Corsican pine tree forest complete with walks and trails offer just as much majestic beauty.
Northumberland
Oh Northumberland, you absolute beauty. With your sweeping sandy beaches and delightful sun traps, and so much quieter than the south of the country. Ssshhhh it's still a bit of a hidden gem though so keep this one to yourselves!
One of our favourite locations along the Northumberland coastline is Craster, a charming fishing village best known for its Craster Kippers, the delicious local delicacy. We could take a bracing walk along the coast to nearby Dunstanburgh Castle for an atmospheric medieval vibe! Or visit another incredible castle a little further north - Bamburgh Castle. A majestic fortress which towers over the expansive sandy beach below. Epic backdrops galore up here!
Northern Ireland
"The jewel in the crown of the fabulous coast of Antrim" – can you guess where we may have picked as our top engagement shoot location in Northern Ireland? Of course, it's the Giants Causeway. A totally unique destination, recognised by so many and the subject of many a scientific debate. Were the basalt columns formed through the rapid cooling of lava from an underwater volcano? Or were they created by the legendary mythical Irish giant Finn MacCool? Who could say! What we will say though is that this spot is a spectacular, dramatic sight which has inspired artists and captured the imagination of many who have visited, including us.
Shropshire
The Shropshire Hills are another hidden gem. Perhaps due to the fact that the area is landlocked and located in the 'Midlands'. But we tell you what, the Longmynd is an absolute belter of a location and due to the accessibility of it being in the middle of the country - it's perfect for a day trip meet up.
The Longmynd is a fairly long and pretty large plateau, but the views are spectacular. There are beautiful wild horses living on the moorland and in the summer the hilltops are covered in a blanket of purple heather. Watch the gliders from the top and stop off for a pint of Shropshire's famous real ales on the way down. Spot on.
Peak District
A jaunt in The Peaks would be perfect for an adventurous couple. This beautiful area covers five counties and includes some cracking scenery and dramatic landscapes too.
The most popular (and photographic) are Shutlingsloe, a steep-sided hill with a very distinctive profile, sometimes described as the 'Matterhorn of Cheshire'. There's Stanage Edge, super popular for walkers and rock climbers, and famously featured in the film Pride and Prejudice. And finally, one of the largest hills in the Peaks, Mam Tor. So, if you're up for a hike we can promise you some awesome engagement photos with a backdrop to match.
Yorkshire
Malham in Yorkshire is a quaint little village, located to the south of the Yorkshire Dales. Surrounded by classic limestone dry-stone walls and a stream running through the middle, it's as pretty as a picture. It's also home to Malham Cove, a huge amphitheatre shaped rock formation with a face of 260ft!
If you love a wild swim then we would totally recommend heading to Aysgarth Falls, a triple flight of waterfalls with gorgeous pools to dip in. Surrounded by woodland and carved out by the River Ure the almost one mile stretch of water is pretty spectacular after heavy rainfall as the water cascades over the series of limestone steps.
Norfolk
Holkham and Wells-next-the-Sea are perfect locations for a north Norfolk jaunt. There are breath-taking views, award-winning beaches, scenic walks and nature reserves to explore. Between these two coastal destinations there are tonnes of photographic opportunities.
Holkham is home to a 25,000-acre estate, including the magnificent stately home (and wedding venue), Holkham Hall. It's an incredible spot with deer in the parkland, a coastal landscape, pine woods and the 18th century Palladian house, offering a wide variety of unique and picturesque backdrops.
Suffolk
Adleburgh in Suffolk is a quaint English town, with a timeless quality. It's a popular destination for tourists thanks to its connection with Benjamin Britten, the renowned composer. Think pastel-coloured villas, a blue pebble beach and fresh fish shacks tucked against the sea wall selling the daily catch.
Wander north along the beach and visit the four-metre high 'Scallop' sculpture designed by Suffolk born artist, Maggi Hambling. It's made entirely of steel, with the fan of the shell rising up from the shingle. It's an impressive sight and would make a pretty cool creative backdrop.
Scotland
We could write a whole feature on Scotland alone, but we couldn't not include some highlights from this magical country. Let's be honest, whatever the weather, be it mild, wet, sunny or windy, the landscapes and scenery here will always take your breath away. It certainly does ours! From epic walks through to iconic landscapes and sampling drams of the finest malt whisky, a trip to Scotland is always a pleasure.
Deemed as one of the last remaining wildernesses in Europe the Great Moor of Rannoch is a spectacular place to visit. While the area is a vast stretch of remarkable landscape it is also incredibly boggy which makes it quite a challenging environment. There's so much to love here though, from lochans, to rivers, rocky outcrops and red deer, it's a true beauty! The best way to get a feel for this unique area though could be to hop on the West Highland Railway. A photoshoot on a steam train, travelling one of the most scenic rail journeys in the world, hmm yes please.
Glencoe is probably Scotland's most famous and scenic Highland glen, inspiring visitors by the sheer scale and grandeur of the surrounding mountains. The area is also known for its waterfalls, and the Pass of Glencoe which is a deep gorge cut by the River Coe.
We're wrapping up with the furthest away destination suggestion but we're always up for an experience so don't rule it out straight away! The Isle of Skye is a location you'll never forget.
It's a magical place. The largest island in the Inner Hebrides and home to some of Scotland's most iconic landscapes and incredible wildlife including otters, seals, whales, dolphins and red deer. Following a day exploring and hiking the area we'd highly recommend heading to one of Skye's quaint pubs for some live Scottish music, awesome atmosphere and local refreshments.
What a line up, we hope you agree. If we do meet up for an engagement shoot our aim is to always make you feel like you're going for a walk with a friend who just so happened to bring their camera along. Pretend like we're not watching, act natural, enjoy the awesome surroundings and embrace your partner the way you would when you're alone – PG rated please folks!
So, if you have an exciting engagement location in mind, count us in and bring your sense of adventure! We're all about having fun, meeting cool new people and taking some epic photos along the way.