WE ARE PIONEERS OF NEW IDEAS
We are ridiculously proud to say that we were the original pioneers of this type of quirky aerial wedding photography. in 2014 Liam had this crazy idea to create a new vantage point for wedding portraiture – from up high in the sky!
Drone Wedding Photography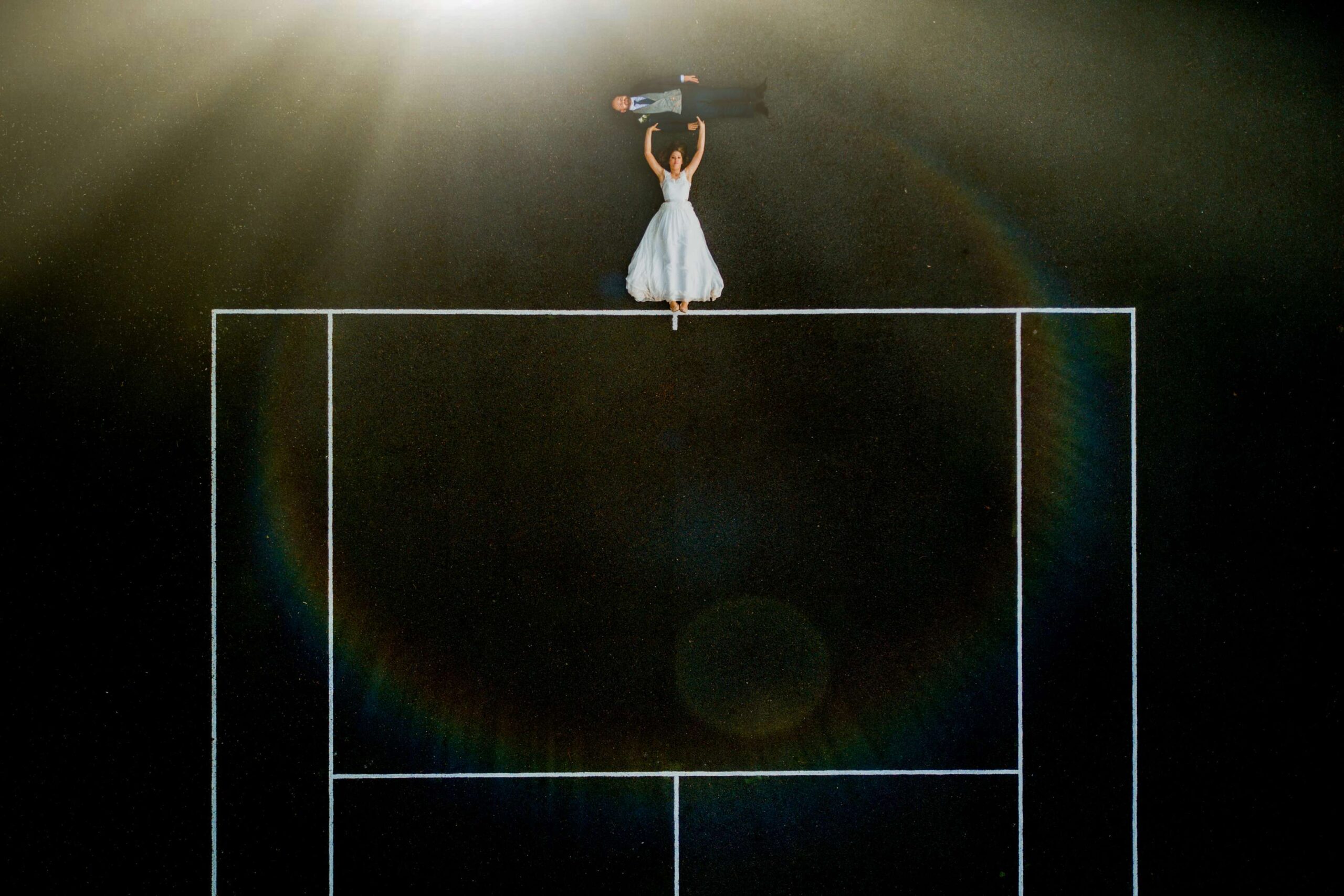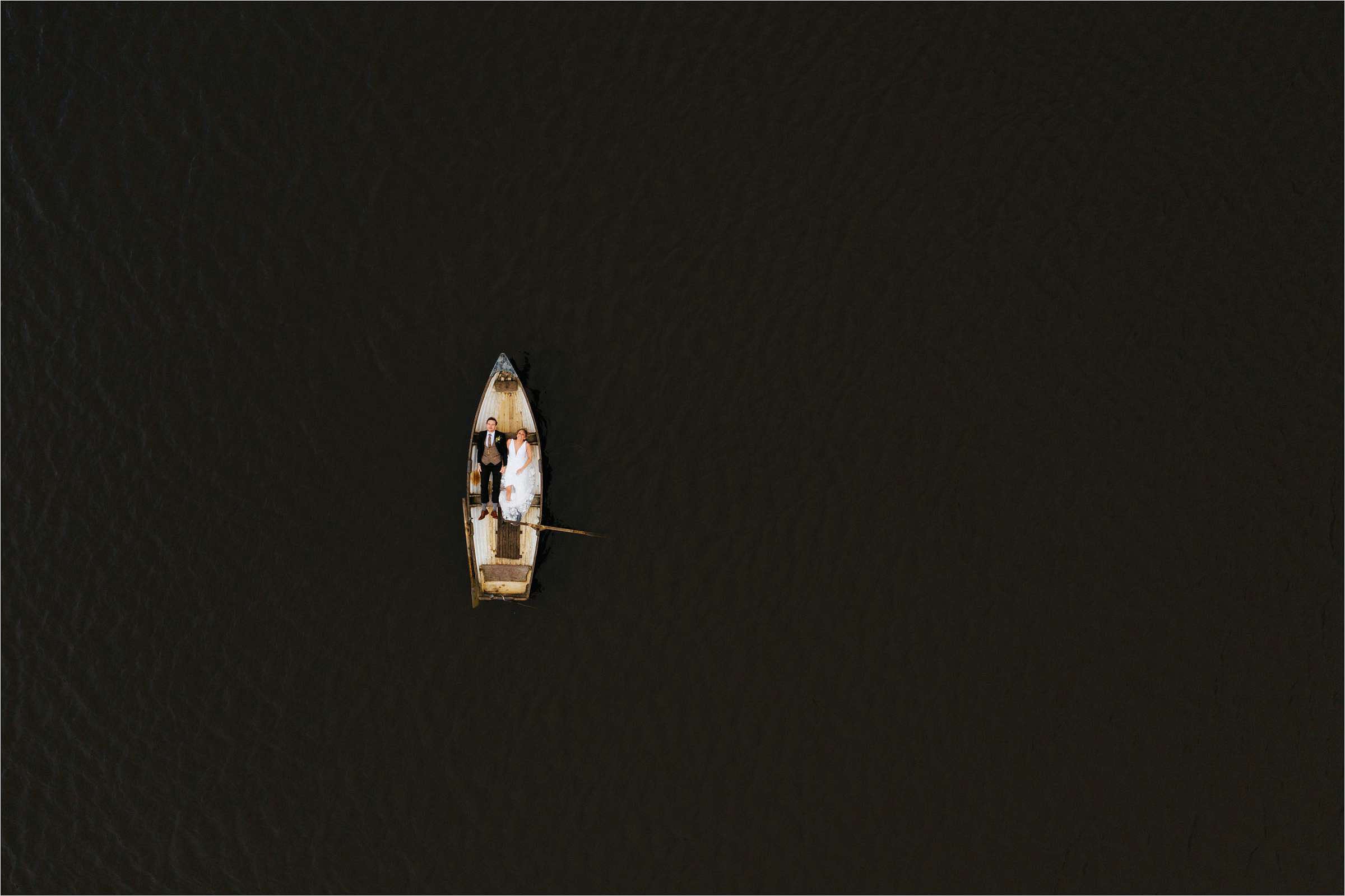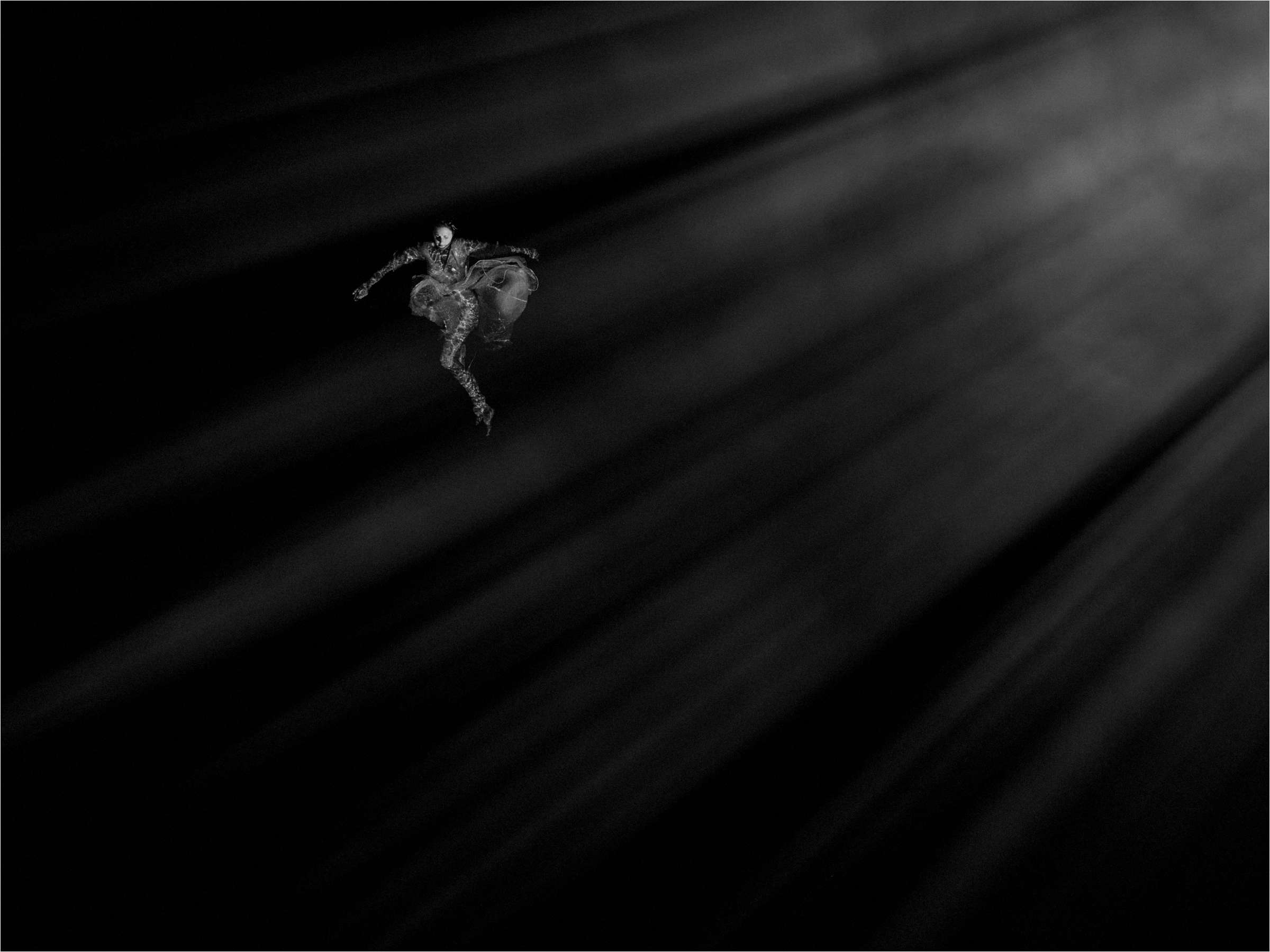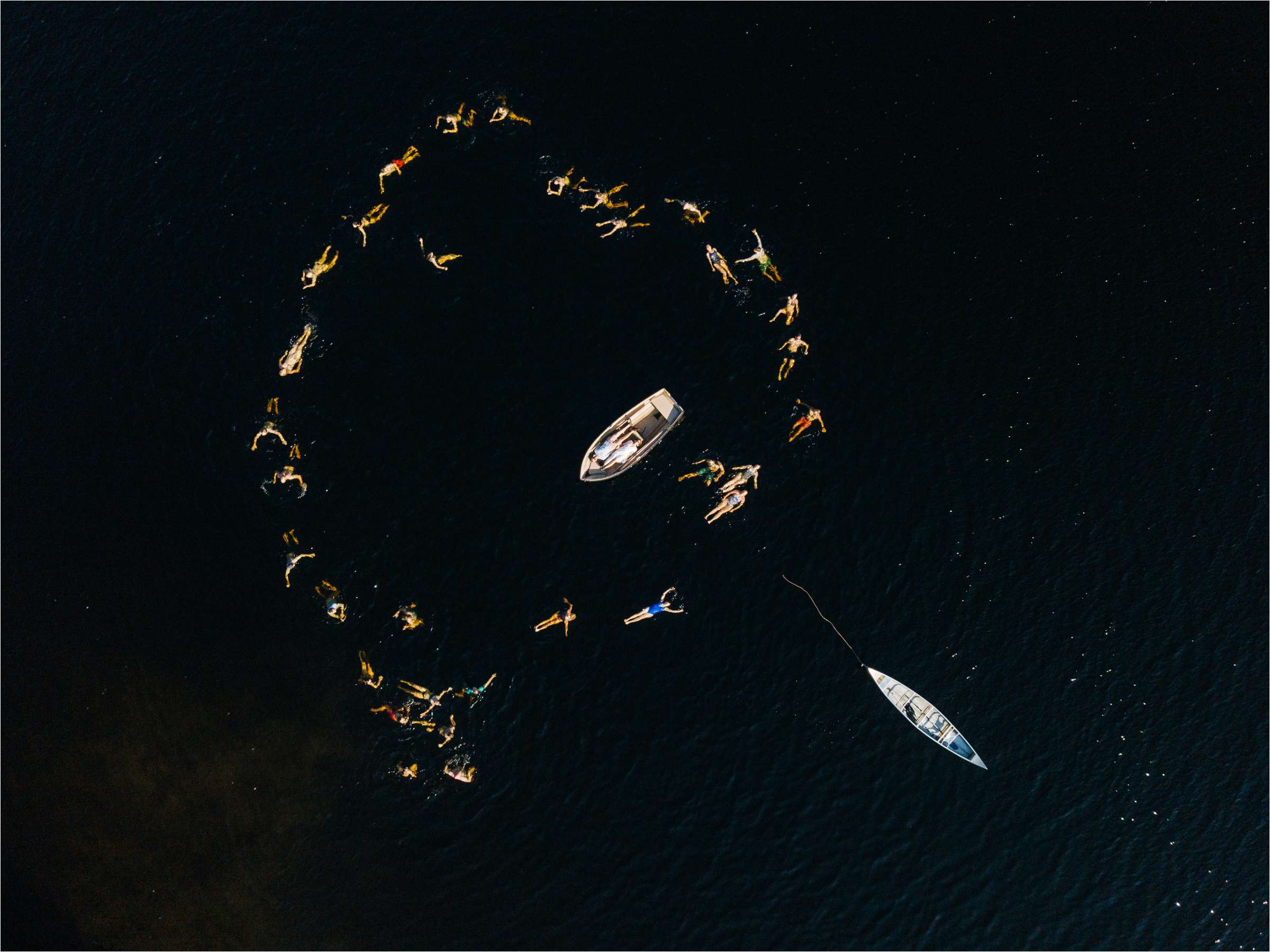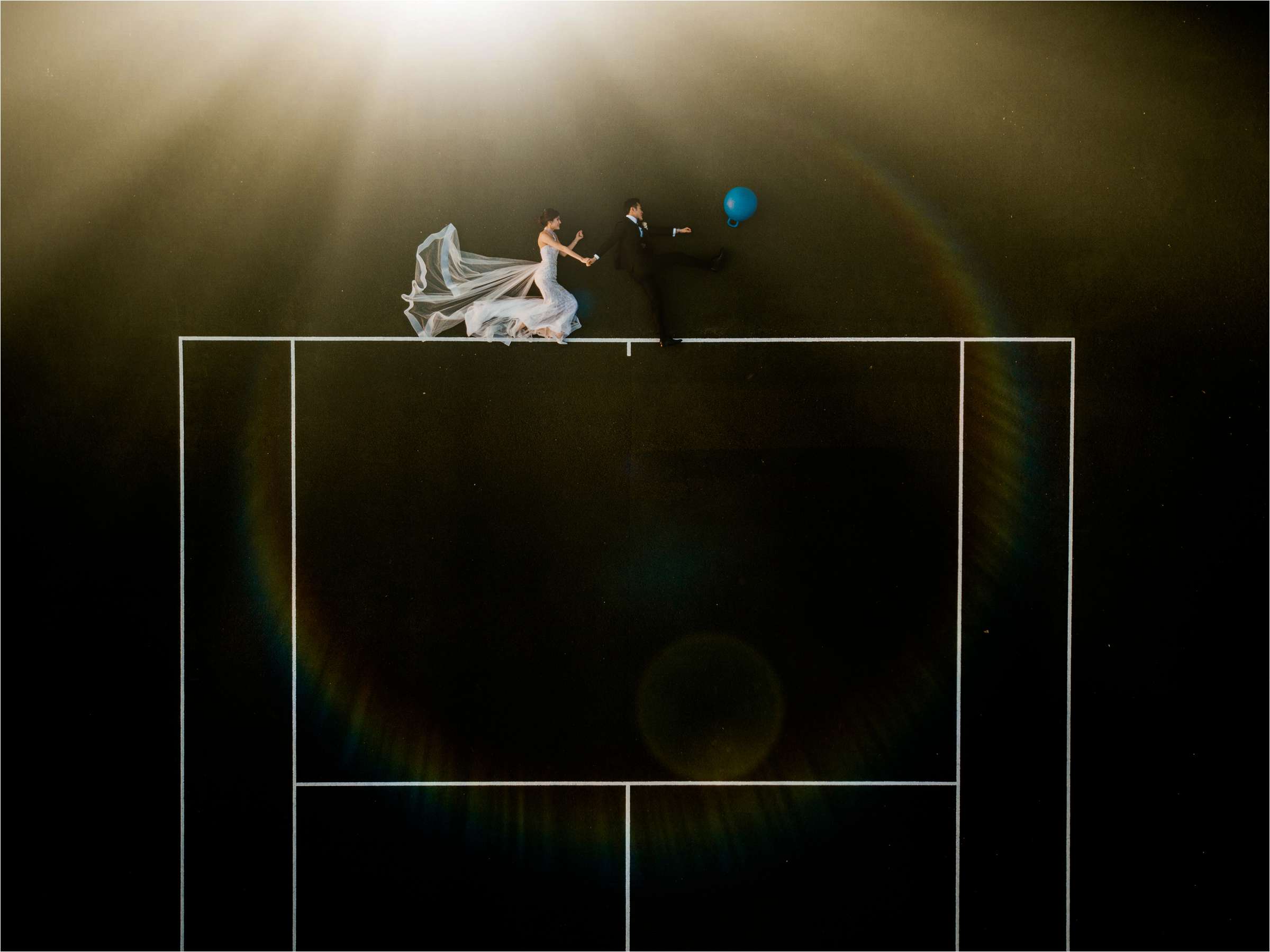 Aerial wedding photography
Of course, this type of wedding photography isn't everybody's cup of tea and we will never force you to lie on the ground for one of our drone wedding photographs. These images are included in our packages and it is completely up to you if you'd like to go for it. Liam takes his drone to every wedding and will often look on google earth prior to the wedding to scout out potential locations for those perfect aerial wedding photographs. We can't guarantee that one of our drone wedding images will always be possible as sometimes adverse weather conditions, location or timings can hinder us taking flight. Most people who book us absolutely LOVE this bonkers form of drone wedding photography, and so do we!
Our ethos and vision has always been to find our own way in our photography. We're always exploring new creative techniques and alternative perspectives to help our images stand out from the crowd. Our goal as photographers is to excite you with our creative ideas and one of the techniques we use to do this is through alternative aspects.
The aerial viewpoint achieved through drone wedding photography is an outlook rarely seen through the human eye, and it is certainly a view rarely seen at weddings. To further add to our drone wedding photography we bring a humorous and fun element to these images by playing with the shapes and lines of the landscape to bring to life our innovative concepts.
Liam is a fully qualified drone operator and is certified for commercial use through the Civil Aviation Authority (CAA).